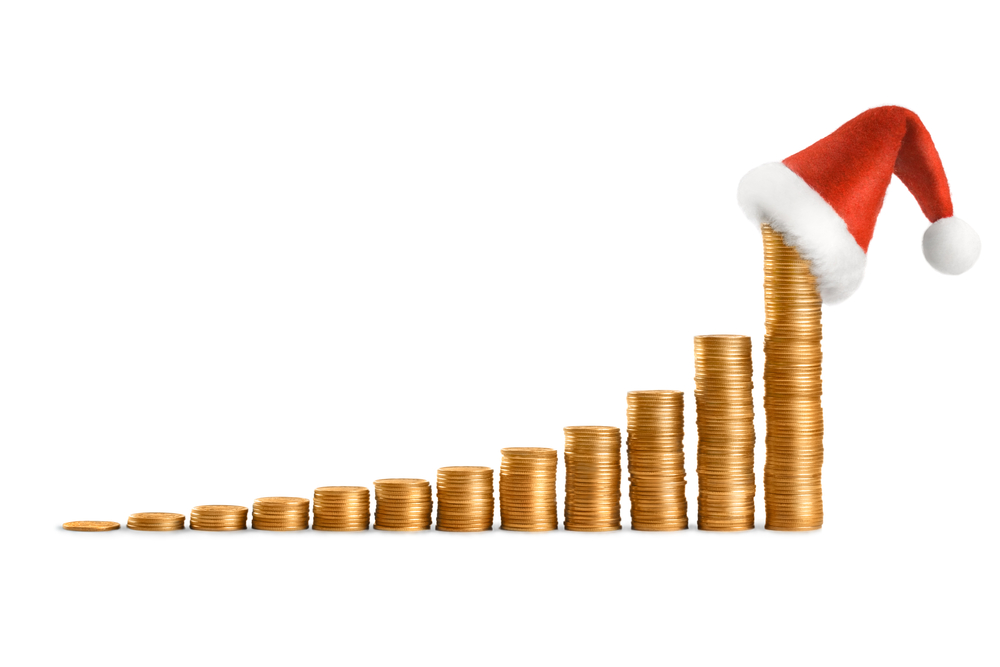 7 Steps to Maximize Holiday Sales and Keep Profits High Post-Holiday
Nov 28, 2022 4 minute Read
As the holiday season quickly approaches, many online retailers are preparing for the influx of shoppers that will hit their websites. Black Friday and Cyber Monday are two of the biggest shopping days of the year, and retailers are pulling out all the stops to make sure they capitalize on these events. In this article, we'll discuss some tips to help maximize holiday sales and keep profits high post-holiday.
We recently covered this topic on our podcast, which you can stream here: Apple Podcasts, YouTube, Spotify.
1. Don't Be Afraid to Spend on Advertising
The economy doesn't look great, and retailers are feeling the effects. But that doesn't mean they need to take a break from advertising during this time. With the right strategy, you can get consumers to spend on your products, even if wallets are tightening up.
During a recession, business owners are notoriously stingy with their ad spend. But historically, businesses that have increased their ad spend during this time have seen long-term gains in market share. Don't be afraid to spend on ads during this time, trust us.
Increase Brand Awareness
Promote brand awareness and create urgency by using big discounts, like discounts of 20% or more. These sorts of discounts make it more likely that consumers will buy because they're not worried about missing out on the opportunity to save money.
This marketing strategy is geared mostly for first-time and new customers, but don't forget your existing customer base! If you want year-round sales, you're not going to get it from only new shoppers.
Focus on Uniqueness
Focus on what you have to offer rather than what other retailers have. If you have something unique to offer your audience, such as a product from a designer label or an exclusive vacation package, then emphasize it in your marketing efforts.
Don't Skimp on Quality
Make sure that your advertisements are high-quality and well-designed. People won't spend their hard-earned money on bad products or poor service, and the only way to promote a high-quality product is with a high-quality ad.
2. Offer Bundles During the Holidays
The most successful sales happen when the customer feels like they're getting their money's worth. One way to make your customers feel like they're receiving value is to offer them a package deal.
If you offer a bundle of items, it will help you in two ways:
You'll be able to sell more products.
Customers will be able to receive more.
It's a win-win. The best part? You won't have to worry about being stuck with excess inventory that may not sell, because bundle packages are usually offered at a discount.
Curate Your Bundles
When creating the limited-time bundles, don't just put a few products that you need to sell together. Make it a theme.
Stocking Stuffer Bundle
Holiday Gifts for Mom
The Techie Bundle
The Perfect Christmas Baking Bundle
Give your bundle a purpose. First, redefine the audience for that specific product by narrowing it down. Then, insert products that are sold often along with maybe higher-ticket products that you want to see but don't get many opportunities to do so.
Again, don't forget your existing customers. Further the discount even more by combining it with a loyalty program through which shoppers can build up points from last year and use it to save big on new products. Maybe even consider membership-locked bundles that are only accessible after signing up and making at least one purchase. Or adding freebies onto your other bundles for loyal customers.
3. Add Fraud Filters for Large Orders
One strategy that retailers can use to maximize holiday sales is using fraud filters. Fraud filters are software programs designed for online retailers that monitor orders, transactions, and traffic for signs of fraud.
If an order appears to be fraudulent in any way, the fraud filter will automatically cancel it and refund the purchase price back to the holiday shopper. This ensures that your company won't be left with hundreds or thousands of fake orders that you need to process. Nor will you be stuck with chargebacks.
There are many powerful fraud filters built into your payment gateway as well as 3rd-party software. You can learn more about what's built into your gateway here and become familiar with the possibilities to minimize fraud and increase profits.
The holiday shopping season is the heaviest time of the year for fraud every single year. Don't brush this off to the side, take care of it ASAP. Black Friday is coming up fast!
4. Test Your Sales Funnel RIGHT NOW
One way to learn how your sales funnel is working and make sure you're not taking advantage of customers, is to test it.
You shouldn't test it yourself. Get a family member, a friend, or pay someone on a service like Fiverr to "make a purchase" on your ecommerce store. This is the only way you'll get valuable feedback and understand how your funnel operates without bias.
A lot of people get stuck in the mindset that the only way to learn how their sales funnel is functioning is by waiting for results. The truth is, if you want to optimize your funnel, you need to be constantly testing and tweaking it so that your potential customers are getting what they need. Here are the locations from start to finish you should be testing:
Start with the ad. The copy, graphics, and landing page it leads to.
Head to the landing page. Check if it works on mobile and desktop.
Add the product to the shopping cart. Make sure the price reflects the discount.
Test the payment gateway. Place and order and see how quickly it runs and how many steps it takes to get from cart to checkout to order completion.
Test the email confirmation that's received when both an order is success and when it's failed.
5. Update Your Billing Descriptor
You need to be sure you update your billing descriptor well before Black Friday and Cyber Monday. This will ensure that your customers are receiving the right information about your company, including the name of your company, address, phone number, and email.
You don't want to get chargebacks because a customer doesn't recognize your small business on their bank statement.
If, for some reason, your descriptor cannot match your business name, then there's a solution. In the order confirmation email, make it visually clear what the billing descriptor looks like then and there.
6. Test Your Customer Support Portals
Missed opportunities are what happen when you don't test your customer support portals. You're probably still working on the product that launched a few weeks ago, or you've just been too busy with other things to deal with customer support. But now, these days are gone. The holidays are almost here, and you need to make sure your customer support is ready to handle any issues that might arise.
So how do you test your customer support? One way is by speaking directly with potential customers online. You can use tools like chatbots or live chat services to get direct feedback from users and see which questions they have about the product.
This will help you figure out where there could be gaps in knowledge about the product, which questions users might ask during their first interactions with it, and what kind of language might be most appropriate for the type of question they may ask during those first interactions.
If you don't have time for a phone call or want a more real-time interaction, simply create a demo page and offer it as an option for consumers who call in for assistance. If they want more information about your product before purchasing it, this will give them an idea of what to expect once they start using it themselves.
Also test how long it takes for customer support emails to receive a response. There should be no more than 24 hours between submission and response.
7. Assess the Entire Returns Process
Before you start to implement a holiday sale, it's important to make sure that everything is in order. You need to consider the entire returns process from start to finish, as well as how you will deal with customers who have problems with their product.
Make sure that your employees are knowledgeable about the store's return policy before the holidays hit so they can help customers. You don't want any hiccups due to a lack of comprehension.
Again, hire someone to make a purchase and a return from different parts of the world/US. You need to get real-time estimates on return deliveries and the refund process in order to understand customers' needs. This will help prevent chargebacks, as well, which keeps your profits high come January.
There's still time to secure your business for the holiday rush and from the post-holiday sales crash!
The holiday season is a time when businesses see huge profits, but if they're not careful, those profits can disappear in the new year. This article provides tips on how to keep your holiday sales earnings high and prevent chargebacks and other customer service issues.
By keeping these tactics in mind, you can secure your business from any pitfalls related to chargebacks, fraud, and holiday burnout after the pandemic. If you haven't already, it's time to start preparing for the holidays so that your business can take advantage of all the spending frenzy has to offer!
Get in touch with the team here at DirectPayNet to get set up with a payment processor that can handle the spike in sales volume this month.