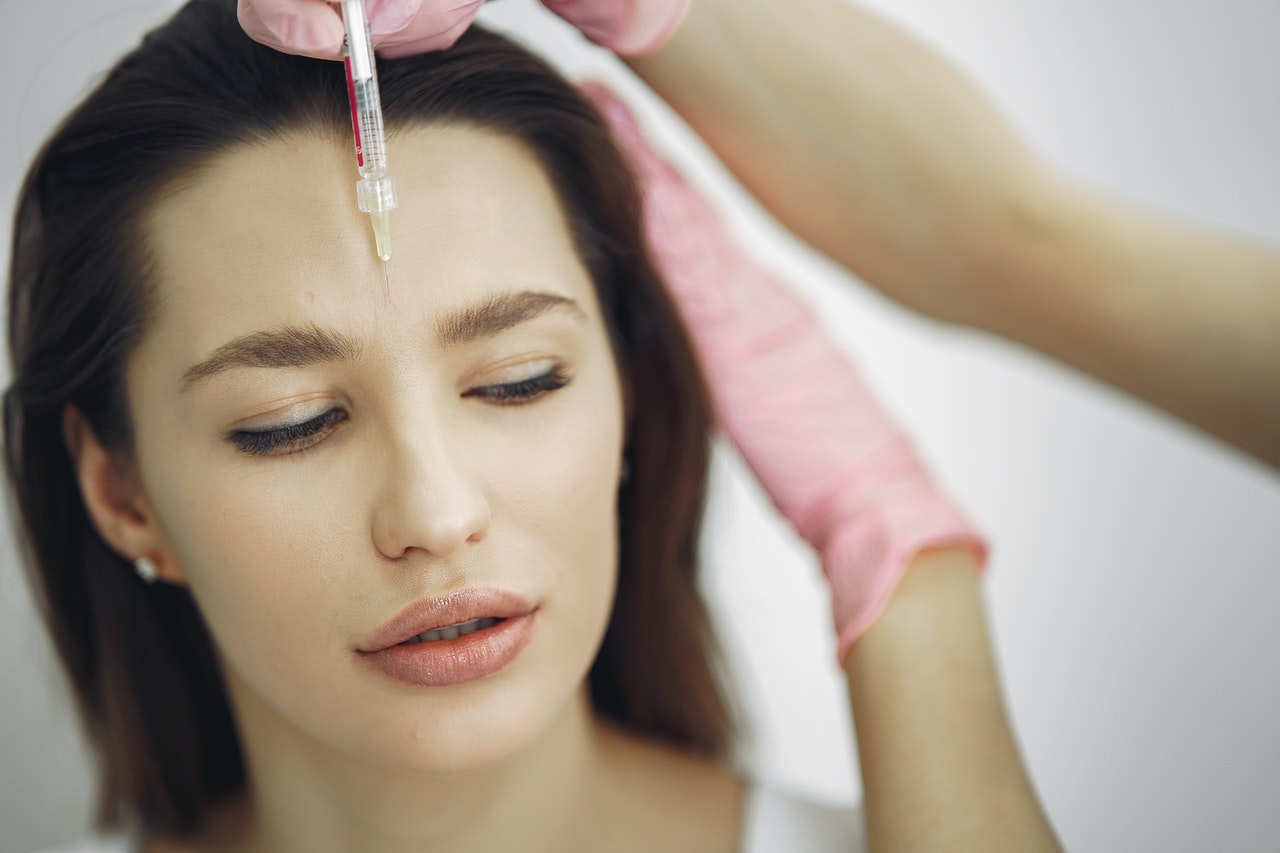 A Payment Processing Makeover For Body Enhancement Businesses
Aug 27, 2020 8-MINUTE READ
The more body enhancement business owners follow health and marketing regulatory measures, the better their payment processing will look.
Do you already have payment processing for your online total body enhancement products? If so, you know how challenging it was to get it.
Many beauty and cosmetics merchants have learned how simple things can negatively impact their merchant account. Like too many poor reviews that are ruining their online reputation. Or, controversial side effects and the quality of their products ruining their gateway payment options.
The beauty and cosmetic industries are saturated. This is especially true at the moment since the start of COVID-19. In-person plastic surgery procedures have declined since offices have closed. There's been a reduction in breast augmentation, butt enhancement and other areas of cosmetic surgery. Customers have turned to online health care products like skin care lotions, at-home tanning, and supplements for weight loss.
Butt creams, lip fillers and kits, and topical skin lotions sell in big numbers. And, new brands take the world by storm often. To add to that, smaller companies keep emerging and are carving out a name for themselves. So, of course, many persons think that it's easy to make money in the industry. But not so fast.
Business owners selling body enhancement creams, fillers and supplements online must be careful. Ones who don't pay attention to the key areas of marketing and industry compliance end up feeling it where it hurts. In their pockets.
In fact, ignoring government regulations and payment industry standards can result in e-commerce implosion. Let's ensure this nightmare doesn't happen to you.
Here are the major challenges ahead. We will also show you opportunities to mitigate them.
Challenge #1. Meeting Local & International Beauty Regulatory Standards
The regulatory landscape for the cosmetic and beauty industry has tightened steadily over the past few years. This is not just from the national regulatory bodies like the Federal Trade Commission (FTC) and The Food and Drug Administration (FDA) in the United States, or the European Union (EU). This is also coming from the business side of things.
Multiple updates to card agreements from the major credit card companies like Visa and Mastercard drive new industry compliance requirements. In terms of government regulations, the FDA, for example, defines cosmetics as the following:
"… articles intended to be rubbed, poured, sprinkled, or sprayed on, introduced into, or otherwise applied to the human body… for cleansing, beautifying, promoting attractiveness, or altering the appearance."

(21 U.S.C. § 321(i)).
Additionally, these agencies explain marketing regulations. Body enhancement product business owners breach the rules often. It has even led companies to face million-dollar penalties and settlements to affected customers.
Further, your cosmetic product may contain an acceptable ingredient in the US. But, in the EU, it may be a banned substance. So, before you explore export markets, understand the rules and requirements for those regions. If not, you may find yourself with a slew of chargebacks from customers not being able to receive their orders as its being stopped at customs' offices.
Plus, pay attention to current social trends. For example, skin whitening has always been a controversial aspect of the body enhancement industry. Consequently, many brands have renamed certain products because of outcry and racial tensions. So be mindful of the public sentiment attached to certain beauty products, especially when you are trying to enter new markets.
Payment providers in the beauty industry pay attention to all of the above. So, it's in your interest to to play ball. If a merchant's bank sees a violation or potential liability, your payments could be in trouble.
Challenge #2. Adhering to Payment Industry Standards for Beauty Merchants
Most beauty merchants are in the high-risk payment category. So, there are specific rules to follow in order to obtain and maintain payment processing. A challenge like this can lead to increasing declined international sales. Or you may end up facing an unusually high number of chargebacks and credit card fraud, which puts your supplement and beauty payment gateway in jeopardy.
So, this boils down to knowing and following the rules for successful payment processing. Plus, it's also based on information given to your merchant provider during the application process.
For example, CBD is legal in most states in the US. So, you may consider adding CBD oils to your online store. But when you applied for your payment solution, perhaps you planned to sell topical creams unrelated to CBD. Both products belong to different merchant category codes (MCC). Adding new products from other categories without the approval of your payment provider can lead to account termination.  Even worse, you may be added to MATCH or  Terminated Merchant File (TMF) lists.
Do you need to add unrelated products to your online beauty store? Contact DirectPayNet.
We'll help you update your payment processing. Maybe we can even find you a new agreement to prevent closure of your credit card processing.
Challenge #3. Managing Marketing and Product Claims
Affiliate and influencer marketing are major tactics used by beauty brands to expand market reach and sell their products. So, it's natural that you will want to use affiliates, celebrities, and influencers to endorse and market your beauty products. But this too comes with its challenges.
The FTC has rules governing influencer marketing. It guides what influencers can say about a product as part of promotional activities.
You have no control over what your marketers may claim just to get their audience's buy-in of the products. This can leave you standing in hot water with regulatory agencies.
Plus, the power and reach of the internet is wide. Consumers aren't afraid to call out unethical beauty brands online. That said, "cancel culture" could lead to your downfall. No reputable company wants to be associated with a tainted brand. Neither does your bank or payment processor. And your reputation is a significant criterion for merchant account approval and maintenance.
In addition, the people you trust to market your products need to know and understand the rules and regulations. For example, do you work with beauty brand copywriters and marketers? They need to be mindful when making claims on your website copy and marketing material. These claims must be substantiated.
Challenge #4. Managing a Beauty Brand Subscription Model
Beauty subscription boxes or any business with recurring orders may fail if not handled right. It can be a driver for terminated merchant accounts. Worse, lack of control over chargebacks may see you placed on the MATCH or TMF list.
Using a subscription model is tempting. But too often we've seen merchants lose their accounts for a few reasons. Maybe highly suspect negative billing practices were used. Or, perhaps a merchant's bank requirements for subscription models were not adhered to.
For example, the FTC has very clear reporting structures for customers who have been wrongly charged for a free trial offer. Customers can also report the matter to their local consumer protection agency. Or they can lodge a complaint with the Better Business Bureau (BBB). These are all sources an acquiring bank checks for on applications for new merchant accounts.
It doesn't stop there. They may periodically check your business activity during the life of your high-risk merchant account.
This sounds scary, but don't worry. It's not all gloomy for payment processing in your industry. There are opportunities to tackle these issues head-on. Here are four options you can quickly take advantage of to expand your payment processing options and maintain your account.
Opportunity #1. Multiple Payments for Body Enhancement Merchants
Do you sell products to customers outside your country? Then get a merchant account for international orders. It's the answer to your high declined sales problem and will help you convert more sales. It's a great solution if you are based in the US but have prospective buyers in Europe or abroad. But it's tricky to get approved for a non-US merchant account. And yes, there can be problems with managing multiple merchant accounts. But, with the right guidance and support, you can expand your reach and influence and grow your business.
Present your payment application and case for an offshore beauty merchant account with your best foot forward. Gather three months of clean processing history.
Ensure your business bank account does not have a negative balance. Better yet, have at least US $10,000 in your account if you're a small business owner. Naturally, you will need a bigger balance if you're applying to process US $50,000 or more of sales each month.
Makes sure ingredients are published on your website and not just in the product image. Do not offer items that contain ingredients banned in the jurisdiction in which you want to sell. If you do, this may result in a declined merchant account application from a foreign bank.
Alternatively, if you are testing new markets, many US-based payment processors have international options and additional currencies that can help you increase your conversions without an offshore setup. Contact DirectPayNet today to learn more about how you can increase your non US sales.
Opportunity #2. Optimized Subscription Practices
Managing free trials or similar offers simply requires following all regulatory requirements to protect your consumers. Never offer something free with strings attached. Ensure your offer is explicitly spelled out so your customers can choose whether to opt-in or not.
An incentivized subscription may spark free trial sign-ups. After all, we are incentivized by discounts and free options. But there are also repercussions when you change this to monthly paid subscriptions.
For example, don't practice negative option billing. From our perspective (and those of the Visa and Mastercard), it's a no-no. Don't give customers a service or product that they didn't sign up for. Don't charge them unless they voluntarily opt in.
Your sneaky offer is legal now. But you're breaching payment processing industry rules here. Plus from our experience, there will be a high rate of refunds and chargeback disputes to deal with.
Another interesting option is to offer product bundles instead of subscriptions. This will get you a high ticket and sale right from the start and give the customer the opportunity to try your supplement or body enhancement product for enough time to get the desired results.
Opportunity #3. Improved Internal Processes
Six million. That's what the FTC had one beauty brand pay to customers when prosecuted for failure to adhere to regulatory requirements.
Imagine how much money you might shell out if you failed to meet compliance requirements? Now, think about how much you could save by improving your internal processes? Well, let's prevent a run-in with regulatory bodies by following these simple improvements to your internal processes.
Implementing contractual obligations with your influencers
Do you use contracts with your influencers? You should probably consider doing that. Include specifics about the claims that they can legally make about your products. Plus, don't forget to ask them to follow the FTC disclosures for social media.
So, try to cover all bases in protecting your business, especially when you rely on parties who are not under your direct control.
Maintaining good affiliate programs
Spell out affiliate terms and make them easily accessible. Constantly remind your affiliates of what they're not allowed to do in promoting your brand. Run random audits of affiliates and purge marketing tactics with the potential to discredit your business.
Opportunity #4. Meeting Compliance Requirements with Expert Guidance
Admittedly, larger beauty brands have a team of experts that help ensure they dot all their I's and cross the T's. Small businesses don't have this luxury. Then you need to know how to stay compliant so you can keep carving out your own niche market online. Or outsource to a company that understands your industry and how to navigate its complexities.
Take advantage of these opportunities as a beauty merchant
Acquiring banks and other payment providers always perform do due diligence. They screen all applicants of new and additional merchant accounts. Any history of fraud, false claims, multiple bad reviews or other negative media can result in payment termination. The best practices and opportunities above that we've highlighted will positively impact your payment processing.
So, it's imperative to know the payment processing industry rules as it relates to your specific business category. If you don't know enough about it, then do your research.
We get it! You have a business to run. You don't have time to spend scouring the internet. Here's a solution. Outsource your online payments management to DirectPayNet.
Our team specializes exclusively in managing high risk merchants. This includes support for e-commerce businesses specializing in body enhancement products and services. Let's help you scale and grow your online company with proper management of your payments.
Payment processing for the body enhancement business can be complex. But not when you work with DirectPayNet.
Contact us today so we can help you become compliant and secure the best payment options.