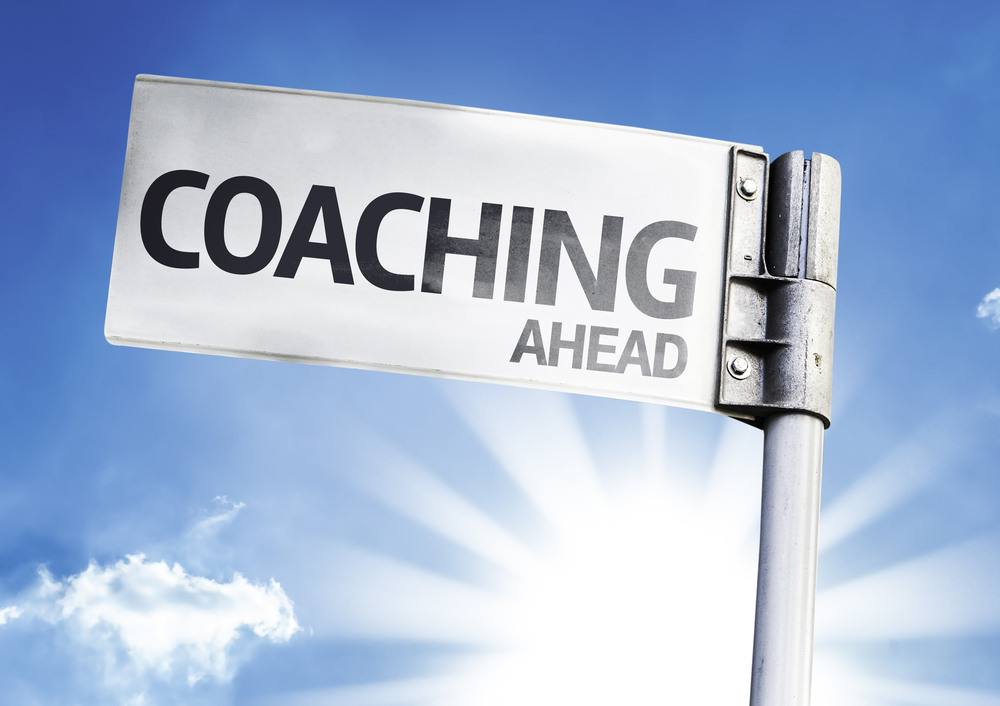 Attract Prospects to Your Coaching Program with These 3 Tips
Apr 25, 2022 3 minute Read
"Put your best ides in your front-end product, that's what's going to get them to want to join your coaching program."
That's a quote from the great Rich Schefren in one of our best podcast episodes. Today, we're homing in on exactly what you need to do to attract the right prospects to your coaching business.
You might see a lot of traffic, your CTR could be through the roof, but if it's not converting then it doesn't matter. Follow our brief guide to finding the best prospects for your coaching business and you'll see a significant improvement in sales and subscriptions.
Read on to learn more, watch the short clip here, or listen on the go here. This is the ultimate guide to follow for the next 5 minutes that will surely boost your online coaching program.
Sell Products You Believe In
Not the other way around. A lot of people try to sell something (in this case, a coaching program) and fail because they only believe in it once it sells.
In other words, don't believe in the profit, believe in the product. You have to truly believe your coaching practice will benefit subscribers. If it lacks passion, enthusiasm, or drive, then of course it's going to fail. And this applies to all types of coaching services. Life coaching businesses, business coaches, new coaches, free coaches, successful coaches.
Get leads, convert them into paying clients.
There is no other way around it. All the marketing strategies you will hear about – whether it's meetups, direct mail, email lists, Facebook ads, webinars, referrals/testimonials, or networking events – are just different ways to get leads. You have to get leads from somewhere before you can convert them into paying coaching clients.
Above all else, you need to convince those leads into believing they need your product because it will better their lives. If you don't believe in your own product, why should they?
Bring Prospects to Your Conclusion
Let me explain. You believe in your own product because you've had some experience(s) that led you to that belief. Research, first-hand experience, trial and error. Whatever it is that brought you there.
Your prospects haven't reached that conclusion.
If you're selling a coaching program you truly do believe in and folks still aren't buying, the problem is they just don't get it the way you do.
The solution: bring your potential clients through an abbreviated version of your experience. You spent days, weeks, months, maybe years leading you to believe what you believe. Your prospects don't have that amount of time before moving on to another program.
This is the essence of marketing, no? An advertisement is the shortest possible method of convincing someone they need a product by tapping into something they relate to. An experience.
Take Material from Your Program and Put It in Your Front-end Product
Rich told us that many times coaches say they're afraid by moving content from their program and putting it in their front-end product, it will cannibalize their coaching program.
Stop thinking this way.
The only thing cannibalizing your program is you. If all of your quality material is trapped behind a paywall, then what is enticing prospective clients to pay?
Customers need to see the value of your program before joining it. Sometimes that means shifting content around and giving out a few freebies. You should put your best ideas upfront. Customers will happily pay to learn more because those are the ideas that prove your expertise. That's the best way to ensure a continuous stream of clients.
"If you're an expert and you're always growing in your field, it shouldn't be a big deal to provide prospects with your knowledge." Another great quote from Rich during our podcast.
Imagine Your Ideal Client
You might be surprised at how many coaches waste time and money marketing their program to the wrong audience. Maybe that's what you're doing.
The ideal client is something you should have in mind. You must have an idea of who your coaching program helps. Take it a step further and elaborate on the details that surrounds that person.
Location, occupation, gender, age, interests. These are demographics you need to use to envision who is on the other end of the screen.
Tools to help you narrow the search.
So what are some of the ways that you can identify the right prospects for your coaching program? Here are a few ideas:
Look at your existing client base
Check out the competition
Study your social media followers
The clients who already attend your coaching sessions are the most obvious tool when discovering who best fits your program. But it's important to use multiple sources. You can expand or constrict your marketing spend and reach depending on who exactly is interested in buying your product. For example, it doesn't make sense to spend your time attracting new clients on LinkedIn when they use a different social media platform like Facebook Groups.
Identify the 3 most important things about your coaching program.
This is a crucial step to figuring out who your ideal clients are. Knowing how you're going to help others is the first step to figuring out who will benefit from what you have to offer.
Answer questions like these:
Who are they? (their demographics)
What do they want? (their goals)
What keeps them up at night? (their problems)
If you don't have a clear idea of who your ideal client is, then it's going to be hard to create content specifically targeted to them. They won't know how your content will help them achieve their goals. And they won't feel like you understand what they want or need from a coach.
Once you get that figured out, you can focus on the 3 most important elements of your program. In general, those elements should cover the intended outcome, the main benefits, and the cost.
These elements are the "big ticket" items that will effectively sell your program. They need to be clearly articulated and positioned from the moment a prospect stumbles upon you or your marketing. The quickest way to lose a prospect is by making them guess about any of these three key elements.
Uncover the pain points your client has, then find ways to address them.
Every client has unique challenges and goals, so it's important to get clear on what those are before deciding whether a coaching relationship will be fruitful for both parties.
Once you've identified a client's main pain points, it's essential to figure out if your services can help them achieve their desired results. If not, it's better for both parties to pass on working together, rather than continuing an engagement that isn't going to be successful. This is important because a dissatisfied client won't recommend your services, and could even sabotage your business.
Once you know who your target audience is, determine what messages they respond best to and what appeals most to them. This will help you craft a message that resonates with them on an emotional level so they can better relate to your brand.
Coaching Is a High-Risk, Challenging, and Rewarding Industry
The best way to find the right clients for your coaching program (or any business for that matter) is to match the definition of a good prospect with the characteristics of the perfect buyer.
The point is that the very things that make a good client could easily be the same traits that turn you off to them. It's important to be able to pinpoint your target market and work from there, because ultimately if you can attract and retain the best clients, you will have the least amount of headaches and losses.
Coaching is a high risk, high reward industry. Because of that, you need a payment process that supports high-risk businesses.
DirectPayNet has you covered. We'll take the headache out of charging your clients so you can focus on attracting them. Get in touch with us today to make your move.