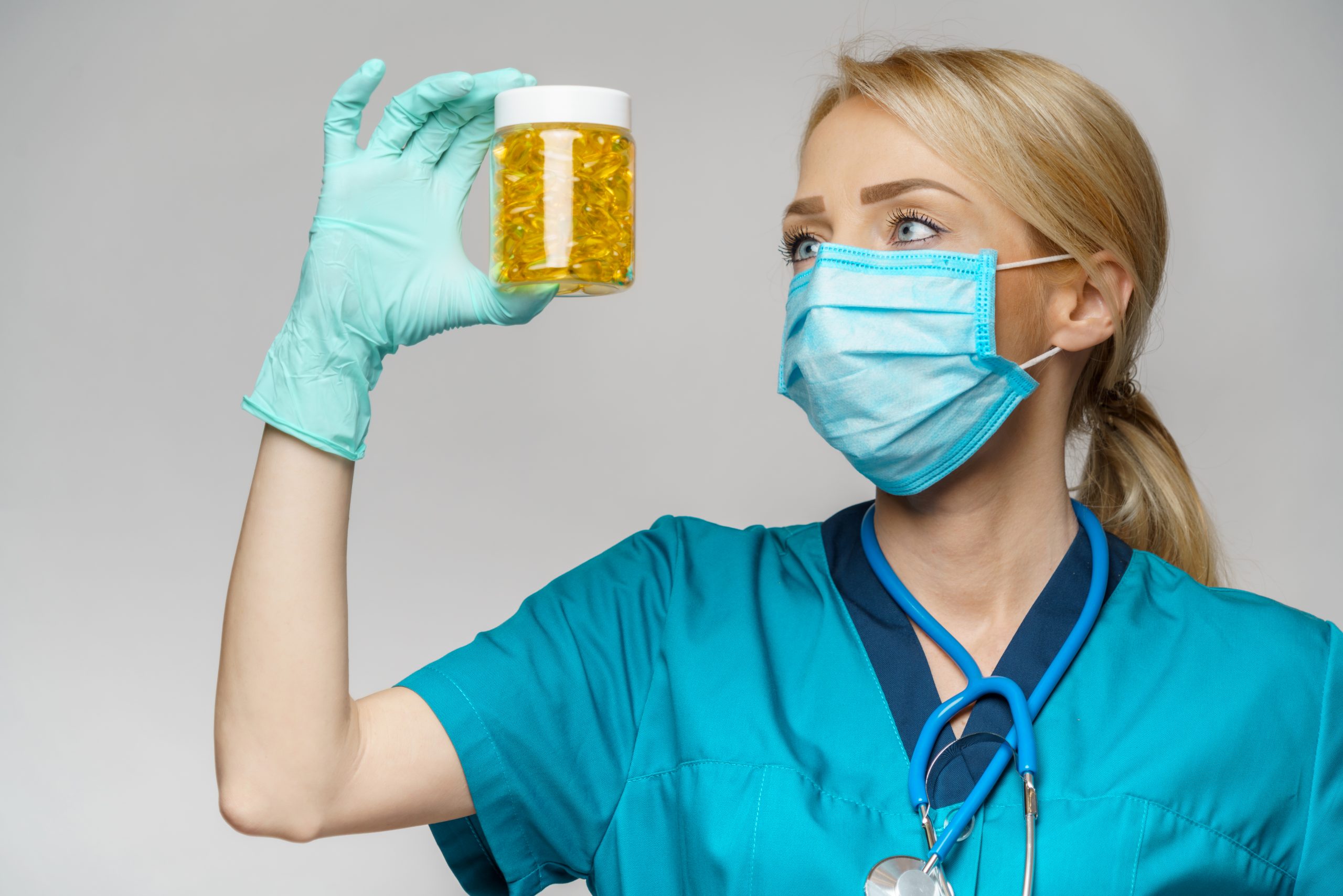 Is Adding an Immunity Nutraceutical Upsell to your PPE Store A Good Idea?
Nov 12, 2020 8 minute read
Selling PPE (personal protective equipment) and nutraceutical immunity boost supplements online might seem like a good idea since the pandemic started. Still, there have also been a lot more roadblocks than ever before.
Masks, gloves, face shields, antibodies, probiotics, lozenges, you name it…
CNN reports that protective equipment costs increase over 1,000% amid competition and surge in demand.
It's no surprise that more consumers have been looking to get their hands on these items to strengthen their immune system and protect themselves from the coronavirus (especially during the flu season).
That's why most e-commerce stores are pivoting to reach that demand when most people can't get a hold of their healthcare provider fast enough.
And if you're already selling PPE and immunity boost supplements…
Some say it could be the "21st-century gold rush," while others say it's been nothing but headaches.
Since many companies are focusing on selling what's hot right now… 3rd party platforms like Shopify and Stripe are cracking down on their wellness regulations.
Whether you sell on Shopify, Amazon, or elsewhere, merchants could quickly get banned if they don't follow over-the-counter guidelines for selling COVID-19 related products.
Not only that but if you're not diversifying your payment processors, that could be another way you're losing out on some serious sales.
To find out if your online products are set to come out profitable, read on to discover why your payment processor actually has a lot to do with your overall revenue.
5 ways to avoid e-commerce platforms from banning you
As we mentioned earlier, 3rd party e-commerce platforms like Shopify and Amazon are cracking down on merchants selling PPE, immunity boost supplements, and other antiviral properties.
And the worst part is that you may not be aware of these new rules for selling these products. That means you may experience your products being removed, your store suspended or even your merchant account terminated.
Since consumers are staying at home and looking to buy more immunity-boosting or dietary nutraceutical supplements online, it's undeniable that sales have gone up. According to ShipBob, vitamin and supplement purchases are growing 12% faster than the overall e-commerce average.
So if your products fall under the immune-boosting supplement category, you need to make sure you do whatever it takes not to get banned.
Let's take a look at 5 of Shopify's rules of engagement, for example. Here's what you should look out for if you're planning to sell any COVID‑19 related products:
1. Claims
If your products include any medical or scientific claims about a balanced diet, a healthy immune system, or even getting enough sleep, you must be able to back it up with evidence. Also, claims about preventing, treating, or curing COVID-19 aren't allowed and will be removed from the platform.
2. Compliance
You're required to comply with any laws and regulations of not only COVID‑19 related products but also any sort of powerful antioxidant, a multivitamin, or immune booster that supposedly helps improve a healthy lifestyle.
3. Licensing
Before you sell any of your immunity health products, you must first acquire all the appropriate licenses and permissions. This also includes any other approvals and authorizations for selling medical or health-related products.
4. Price gouging
You're not allowed to increase your prices or overcharge customers for selling PPE and COVID‑19 related products like masks, face shields, hand sanitizers, and more.
5. Selling regulated products
You must first notify and get approved by Shopify about the sale of any regulated products. Again, you have to prepare evidence such as documentation to confirm that you're in compliance with the rules and sign any additional agreement if required.
The reason why you're considered a high-risk merchant for payment processors
Not only do you need to know the rules of 3rd party e-commerce platforms, but the same applies to payment processors too.
So even if you've gotten away with listing your products on Shopify or Amazon, there's still a chance you won't get the sales you were expecting because of your payment processor.
And if you're relying too much on Stripe or PayPal, it might be time for you to reconsider. You need to know how to become bulletproof from the payment processor holds.
Because if you want to come out successful selling PPE or immunity boost supplements, then you'll need to diversify your options and work with payment gateways who already have a history working with supplement merchants.
If you're selling nutraceutical supplements, you're immediately at a higher risk of getting your transactions declined.
Whether you're selling something that may seem as simple as vitamin a, vitamin c, vitamin d, vitamin e, or even calcium supplements…
Most payment processors don't favour these because they usually bring increases in chargeback activity. As Credit Card Insider says, "Credit cards are often flagged automatically when used in a way that suggests the charges might be fraudulent." And when this happens, usually you'll take the fall even when your chargebacks remain acceptable.
You also have to keep in mind that high-risk sales come with a lot of chargebacks too. So you'll lose your money, and you could lose your business overnight.
For PayPal, they can hold your funds for up to 180 days. And for Stripe or Square, they could hold it for even longer (and it's not guaranteed you'll ever receive it).
Imagine if you sold tens and thousands of dollars of your products, and you couldn't keep any of the funds… that would be a total nightmare, wouldn't it?
You could run out of cash flow and eventually close down for good. Because if Stripe, Square or PayPal stops taking your payments, then you'll have no chance at scaling and growing your business.
Do you want to know what's worse?
Let's say you were charged with fraud because of a questionable claim on your website, and the next thing you know, you get hit with a lawsuit. That could either bankrupt you, put you behind bars, or both.
Because the FDA guidelines pay close attention to any immune system support products that are scaling, they will still target you even if you are considered compliant. So it's best if you stay on the safe side by getting approved and familiarizing yourself with good practices.
Again, choosing a payment processor that already has a history of working with supplement merchants before is your safest bet.
If you want the optimal solution to beating high risks and earning high rewards instead, feel free to reach out to the team at DirectPayNet, and they'll make sure your business is safe from selling COVID-19 related products.
3 key steps to finding the right merchant services for your products
Suppose you want to feel confident about selling PPE and immunity boost nutra supplements without worrying about your merchant account… in that case, there's no better solution than to find the right payment processor for you.
Having the right payment processor will not only prevent you from losing tons of revenue down the road, but you'll also create a better customer experience, and that could encourage positive word of mouth for your business.
Here are 3 key steps you could take to ensure a massive increase in your transaction rates:
1. Never rely on just one source
We mentioned briefly about diversifying your options earlier, and this is an important lesson to follow throughout your business. Because when you rely on just one source, you're risking a chunk of your business if something happens to that source.
So it's always smart to set yourself up for success by having a backup plan. And if you're not prepared, it could disrupt all of your business's operations.
With payment processors, it's never good to have just one source. What will happen if your processor no longer supports businesses that sell nutraceuticals or PPE?  Where will you turn to? How much longer will you have to close your traffic sources and ads until you find another source?
You see, no one would want these types of issues to occur. So it's better to be prepared and have other options you can quickly bounce back from.
Even if you think you're selling some basic products, it's never promised that your merchant account won't get banned. Because guidelines are continually changing, you never know what the next update will be about.
For example, face masks may seem simple enough to sell, and it was never a problem before. But SocialMediaToday shares that Facebook had a temporary ban on ads selling medical masks to prevent people from taking advantage of the pandemic for financial gain.
So if you were relying on Facebook ads to bring in most of your sales, you could've been deeply affected by this. But if you had other options, you could focus more on those and continue to scale.
And if you want to choose a payment processor that has a bigger appetite for high-risk businesses, you'll need to be as transparent as possible when filling out the applications. That way, you'll know right from the start if you're a good fit.
2. Be as transparent as possible
In an article from NutraIngredients-Asia, several science researchers have communicated their key findings in immune-boosting health supplements. Since more companies are looking to sell them ever since the coronavirus outbreak, it's their responsibility to confirm their research and educate consumers.
When it comes to this industry, you need to be transparent about what you're selling. That means being truthful about all the micronutrients and minerals involved with supporting your immune function, immune cells, and white blood cells.
And because vitamin c supplements and vitamin d supplements have increased sales throughout the pandemic, it's good to emphasize the recommended limit for consumers to take even though some might want to feel extra protected from the coronavirus by taking more.
These are just a few examples of how you can be transparent to your consumers. You'll need to communicate clearly about what they're getting, or you'll run into trouble if they think you're selling them something else.
Pure Branding states that 1 in 5 of U.S. consumers will choose a transparent vitamin and supplement brand as their first choice.
Because the last thing you want is refunds, chargebacks, and disputes – those are all greater costs that can affect your merchant account and business. So aim for transparency, and you'll avoid dealing with complaints.
3. Use these tools to protect you
As the e-commerce world is evolving, more tools become accessible to help nutraceutical merchants protect their businesses.
So if you want to make sure your business is moving in the right direction, you'll need the right tools and technology to protect data such as customer information.
When you do this, you will avoid issues with fraud, lower chargeback rates, and make sure that your client information isn't mishandled. Keep in mind; we always want to manage a good relationship with all our customers.
So when you're looking for a payment processor, look out for tools that can better support you and the customers' payment experience.
Here are some tools we recommend for your payment processing:
An e-commerce website where you verify transactions through the 3D secure protocol that can chargeback proof your sales.
An anti-fraud scoring software that helps you limit orders to specific markets that are likely to deliver your products later than expected.
The ability to track packages and provide updates to your customers so they don't feel misled about expected delivery times.
What to look out for if you're starting this business
If you're entirely new to selling PPE and immunity boost supplements, the first step you should know is to learn about all the risks and see if you'll comply with all the laws and regulations.
According to Supplements 101, 46% of consumers are concerned about the effectiveness of supplements. That's almost half of all consumers! And 92% of them will actually read the label.
This just shows how important it is to do your research and be truthful about all your products. Because the more transparent you can be, the more consumers will be confident in buying your products. And on top of that, you'll get to skip out on all the headaches when it comes to complaints and chargebacks.
So the best marketing practice is to scrutinize how you deliver your message to your consumers (especially if you're selling COVID-19 related products). You don't want anyone to feel skeptical one bit.
Once you have this down, then you'll need to find the right payment processor to ensure you'll come out as a profitable merchant who customers would love to buy from again and again.
Set yourself up for success with a merchant account
We know that selling personal protective equipment and nutraceutical immunity boost supplements isn't easy… but it's also the hottest thing in the market right now, ever since the pandemic started.
With all these new rules making supplement merchants scared to scale, it's no wonder why more people are afraid of getting their accounts banned.
To ensure you've set yourself up for success, you'll need to let the payment processor handle what's important to you – your revenue. But not just any payment processor…
You'll need to find those with an appetite for high-risk businesses and experience working with this industry. So Stripe and PayPal may not be your best pick since they've had a history of banning supplement companies before.
There aren't too many payment processors that'll favour nutraceutical merchants, but those that exist understand the industry and will help your business scale.
Even if you're already selling from Shopify, Amazon, or another 3rd party platform, the right payment processor can increase your transaction rates and give your customers a better shopping experience.
If you're looking for a payment processor that can give you just that, you can contact DirectPayNet today, and they'll help you set up for success.