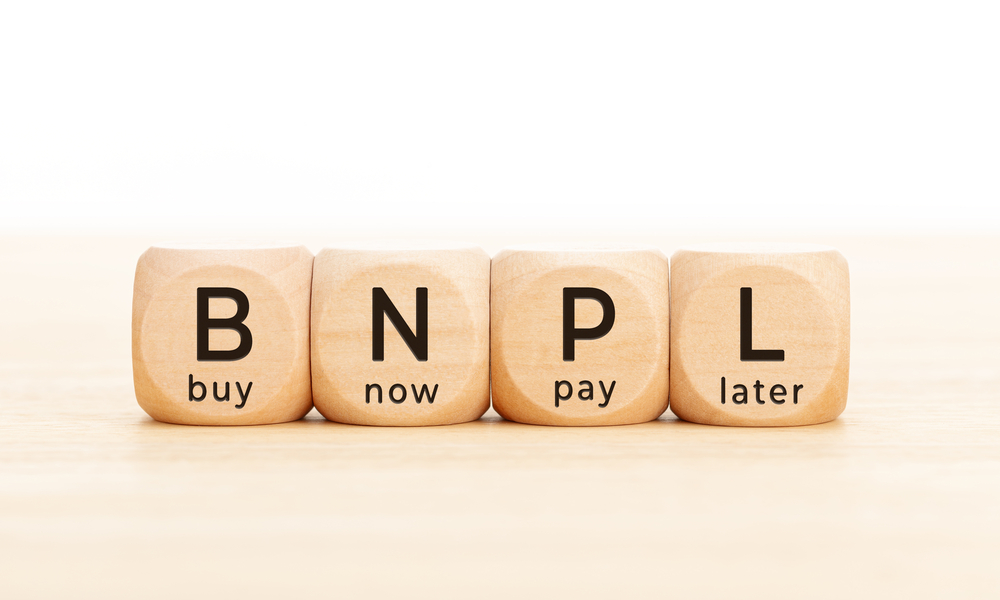 Buy Now, Pay Later: The Hype Is Worth It
Jun 22, 2022 2 minute Read
As a merchant, it's really important to make the checkout experience as simple and effective as possible for your customers.
Buy Now Pay Later is an idea that has existed for decades but only recently have trends have aligned to see its success. It's the future medium of exchange for all goods and services. If you're not offering it yet, now is the time to start.
Merchants can offer a BNPL option without needing to change their existing payment methods.
BNPL gives merchants the ability to offer a new payment method that is convenient for customers, while still providing them with all the benefits of traditional plastic.
It gives retailers the opportunity to provide an enhanced checkout experience that increases customer satisfaction and loyalty.
One of its greatest benefits is that it integrates easily into your existing setup. So if you're already offering digital wallet options (e.g., Apple Pay; Google Pay) Credit Card, and even PayPal, you can offer BNPL as yet another option.
It's a great way to get in front of more customers without having to adopt new technologies or upgrade your POS systems.
Merchants who use BNPL see increased conversion rates.
The Buy Now Pay Later option is a great way for merchants to increase sales. By offering this payment method, you're showing your customers that you trust them and are willing to give them the opportunity to buy something they may not otherwise be able to afford.
And since you're charging interest on the amount of time it takes the customer to pay off their purchase, BNPL can be an even more lucrative option for merchants than credit cards. Keep in mind, if the customer sticks to the minimum weekly payment, it will be interest-free.
Customers feel they have more control over their purchase with BNPL. There's a sense of security that comes with these payment options where customers don't have to commit to paying a large lump sum. They can easily break it up into installments, which is better on their conscious, their bank account, and your conversion rate.
Buy Now, Pay Later can increase your customers' average order value (AOV).
Buy Now Pay Later is an increasingly popular payment method that lets customers pay for their purchase over time. It can increase the average order value (AOV) of your store and reduce the number of refunds you have to process.
BNPL is a payment method that allows customers to keep their favorite items in their carts, pay for them later at no extra cost and receive them immediately. The merchant does not have to worry about collecting payments from the customers before shipping the products, because all payments are made at the end of the offer period — usually 30 days after checkout.
As long as your customers enjoy using this service, they will likely be willing to spend more money on each purchase they make using BNPL than they would otherwise. This means that your sales volume will increase too, resulting in higher average orders per transaction (AOT).
BNPL is a great way to tap into new customers.
BNPL is a great way to tap into new customers who do not have access to credit cards or want to avoid high interest rates.
By adding Buy Now, Pay Later to your checkout, you can increase your customer base and brings in new customers who may not have been able to buy from you before.
Your current customer base is one that can afford your products, right? But that group doesn't consist of your entire audience. There are many people who can't afford your products but are interested in them. BNPL makes your e-commerce business more approachable and, one could argue, more affordable.
Buy Now, Pay Later could also help build trust between you an potential customers.Consumers may feel more comfortable buying from a business that offers BNPL than one that doesn't. They know that if they don't have enough money to buy right away, they can still get their hands on the product they want through this payment option.
Many younger millennials and Gen Z folks prefer to use these BNPL solutions to create payment plans so their banks don't drain away all at once. If you're not already reaching these groups, this is your in.
Merchants aren't accountable when customers miss a payment.
Buy Now Pay Later provides consumers with instant credit so they can make purchases without having to wait for a traditional loan approval process. It's a great way to boost repeat sales and increase revenue while exposing your company's products and services to more potential customers.
Moreover, merchants aren't subject to chargebacks, late fees, or any kind of late payment-related issue if a customer misses their scheduled payment. That side of the payments system remains between the customer and the BNPL service that loaned them the cash.
BNPL has a range of additional benefits for merchants.
The major pros for using BNPL are related to customer retention and boosting sales. But benefits of Buy Now, Pay Later don't end there. Here are a few more you can expect.
No Setup Fees or Monthly Costs
Merchants don't have to pay any setup fees or monthly subscription fees when they use Buy Now Pay Later. Payment processing is included in the merchant rate, so there are no additional charges or fees on top of the regular transaction fee. The merchant's rate is based on their specific business model and risk profile, so you can work out whether it suits your needs before deciding whether to accept this payment method.
It's Easy to Use
The technology behind BNPL is simple, so it's easy for customers to use too. There are no long forms or complex terms and conditions to read through when buying online, which can deter shoppers from completing purchases.
The Funds Are Available Instantly
Once a customer has chosen BNPL as their preferred method of payment, they don't have wait days or weeks before they can start spending their money (as they might with traditional credit cards). The funds are available instantly, which means they're more likely to shop with you again in future. And that means you get paid upfront.
Multiple BNPL Providers
Each Buy Now, Pay Later service has their own flexible payment offer. Some only offer a 4-part BNPL payment breakdown 2 weeks apart, others allow the customer to choose how long they want the repayment plan to be. Really, it doesn't matter for you because you get paid up front. But maybe your customers prefer one provider over another. Test out each one, like Afterpay, Affirm, and Klarna.
Consumers Can Build Credit
One of the benefits of BNPL for consumers that you, as an online store owner, can use in your marketing is the ability to build their credit score. These financing options are great for customers with low credit or no credit. They don't have to pay with debit, they don't have to apply for a credit card, and they don't have to get a loan. While there is a credit check that takes place, most customers get approved for some amount of money.
BNPL is the future of borrowing for consumers worldwide.
With this innovative payment system, merchants can offer a fast and convenient service to their customers and generate new revenue streams from existing customers.
It gives them more control over their purchases, giving them more time to pay when they are ready. The result is happier customers who are more likely to complete their purchases.
It's no secret that the world is changing. BNPL is the latest change to blanket the payments space, and it deserves serious consideration for your store.
Can your bank handle the increase in sales volume?
Credit Card processing is important in today's economy. A merchant account helps to drive business and increase revenue. Just don't let the number of merchant accounts fool you.
Not all are the same and not all have the same approval guidelines. It all depends on your business, how far along you are, what industry you're in, and how much revenue processing brings in.
If you're adding BNPL services to bump up sales, it's time to open a new merchant account that can support the volume.
DirectPayNet specializes in providing high-risk merchant accounts for online merchants who aim for 6-figure processing figures. Get in touch with us to secure your small business with the right merchant account today.