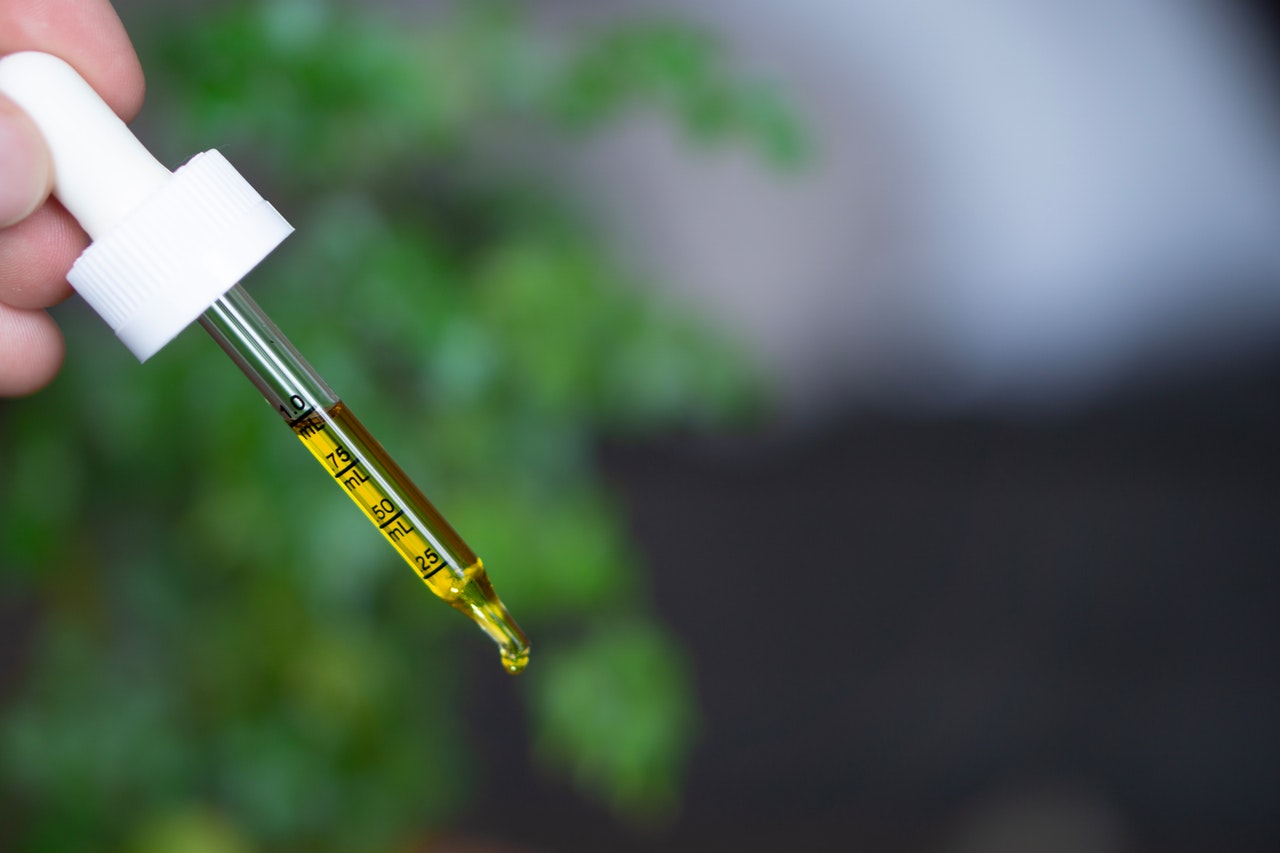 CBD Payment Gateway: Still A Struggle for Millionaire Merchants
Sep 1, 2020 4-MINUTE READ
In recent months, many CBD merchants in the United States have been on the hunt for a CBD payment gateway. Many transitioned from physical to online stores in light of restrictions resulting from the Coronavirus outbreak. But, it hasn't been an easy move. The ones that accepted credit card payments for their e-commerce stores early on are reaping the gains.
Vendors learn that having a successful online small business setup isn't an overnight project. Additionally, the hemp and CBD market is quite saturated. Many companies sell everything from hemp and CBD oil and vape liquids, to CBD supplements. Other specialize in gum and energy drinks.
According to a Forbes article, some researchers are digging into whether cannabis or cannabis-derived CBD offers any benefits to people who have contracted the virus. Researchers suggest that cannabidiol or CBD's ability to reduce ACE2 expression and pro-inflammatory cytokine production to fight lung inflammation, as well as its antiviral abilities can help in the COVID-19 fight.
This development, while inconclusive, is welcome news for the CBD community. This certainly gives the overall industry a profile boost. Already CBD has been proven to have several benefits. But, at the end of the day, federal laws influence on how banks treat the buying and selling of products in the CBD industry.
That said, there has been a big shift in the way e-commerce CBD stores operate. Let's delve into how the pandemic has changed online reception to CBD. We'll also dive into why merchants are still getting rejected for a CBD payment gateway.
CBD vendors before and after
Most hemp and CBD vendors were brick and mortar businesses before the dreaded coronavirus hit. They relied on customers walking into storefronts to make purchases. Some other companies were a hybrid of e-commerce stores and physical stores.
But once the pandemic hit and many countries went into lockdown, the dynamic changed. Brick and mortar businesses closed and many companies switched to online sales.
Harvest Connect
Take Harvest Connect for instance. The flagship CBD retail store was on its way to launching a new storefront before the virus disrupted their plans. Instead of shelving their plans, the CEO chose to focus a lot more resources on online payments. In the first month of its operation, 90% of the business's sales were via e-commerce.
Papa & Barkley
What about California-based Papa & Barkley? The company lost about half of the 400 small CBD retail shops where the company was selling its products.
But it placed its last bet on online sales and unsurprisingly sales exploded.
While the nation went on lockdown, Papa and Barkley reported high numbers. In March alone, as the nation went on lockdown, Papa & Barkley's online sales transactions grew 240% over previous monthly averages. In April, online sales increased another 88%, according to the company, which sells both marijuana and CBD products.
When MarketWatch analyzed social media posts involving coronavirus and CBD, they observed something interesting. The most common topic of interest was self-care. Many users were using CBD products for self-care purposes.
They further projected that online sale of CBD products and payments would boom during the COVID-19 coronavirus lockdown with 39% of home-bound CBD consumers saying in a poll that they expected to use more CBD during the crisis. Going forward, CBD companies have no option but to move most, if not all, their sales and CBD payments to online platforms.
As more companies adopt this online approach, one key concern comes to mind: processing of payments.
Payment providers and CBD merchants
There are millions of purchases processed online each day. Yet, some companies still have trouble with hemp and CBD payment processing. At the heart of this are several issues.
One issue is that businesses are categorized as a high-risk merchant. Another issue is the hesitation of merchant banks. Since they assume the risk with each transaction, they are wary and careful about which payments to process. It's deeper than just getting approved to accept CBD credit card and debit card high-risk payments.
The Federal Trade Commission (FTC) recently sent warning letters to companies selling products containing cannabidiol (CBD). Such moves place financial institutions on alert. As a result, this apprehension to work with this industry affects vendors like you.
These banks use algorithms to decide whether a customer's card has enough funds, authorization, and verification to process the payments legally. That's why they often prefer merchants with the lowest risk processing history. Banks usually look at the following factors in deciding whether or not to process payments.
Suitable Products
Obviously, medical marijuana is not legal everywhere. So banks tread carefully when deciding which hemp or CBD payments to process. Banks are concerned about moving cash from hemp or weed. Though legalized by some states, marijuana (and its by-products) is illegal under US federal law. Simply, acquiring banks don't want to get into trouble.
As the FDA works to enforce regulation for the industry, banks are only comfortable processing payments for specific products. Items like gummies, topical CBD, hemp oils, lotions, and energy drinks have come up for favorable mention. CBD oil merchants are like a dime a dozen to payment providers. It's important to distinguish CBD and hemp products apart from those of industry competitors.
Legalization in States
As of April 2020, 33 states in the US have legalized medical marijuana. The rest of the 17 states have all passed laws permitting the use of cannabis plant extracts. These states typically allow for the use of CBD in oil form with THC for the treatment of conditions such as epilepsy. However, people can source CBD products online and send them to their address.
False Claims
The states that allow for the purchase and use of CBD products require that merchants display accurate information about the ingredients in their products. There should be no false claims. Any untrue promises to treat conditions that the product cannot handle are a violation. The percentage of THC contained in the product should be indicated on the product and merchants need to have the lab testing proving the THC is within legal limits.
In addition, claiming CBD oil can cure major illnesses is a huge no-no. This is a sure-fire way to being declined for a CBD payment gateway.
Further, vendors may want to reveal the backgrounds of their directors on their website. This measure shows if there is any conflict of interest. It also keeps companies on their toes.
CBD businesses should diversify payments
Need an easier time accepting payments? Diversify your payment processing even if uncertainty looms. We know of hemp and CBD merchants who have experienced account closures, frozen funds, and even limits of the number of sales each month. You have a CBD payment processor today, but what about tomorrow?
It's important to prove you have a viable business model, so starting out with a processor like Square who is friendly to CBD businesses is a good idea. Once you have US $10,000 in monthly volume, it's important to diversify. Start thinking about different payment processors who will allow your hemp or CBD store to scale.
Payment providers are coming down hard on merchants. Merchants were shocked when Elavon shut down most of their business earlier in the year.
Political influence
The market continues to suffer during the pandemic. There's a lot of uncertainty in the US elections. Let's face it, the US President's approach to law and order greatly affects the medical marijuana industry. Your payment providers pay attention to this. In fact, many have already terminated relationships and accounts with US CBD CBD business owners as they look to reduce their risk portfolio.
Currently, the CBD market is highly saturated. If you are a newcomer to the field, you'll have to slug it out with over 3,000 merchants in the industry. Unless you have a jaw-dropping unique selling proposition (USP), you may not make much progress.
Some US merchants think they can just get a CBD payment gateway offshore. This is not a simple solution at all. Firstly, a region like Europe has different regulations for CBD compared to the US. Secondly, you must have a proper bank account and business structure in the same country/region where your merchant account is issued. A local director in that region is also required 90% of the time. So, a US CBD company applying on their own to get a merchant account in the UK for instance won't happen without expert knowledge.
Can startups get a CBD payment gateway, virtual terminal and/or merchant account?
Banks prefer local vendors who are already hitting revenue streams of US $20,000 and above. You have to be processing at least US $10,000 to get a foot in the door for payment gateway or merchant account services.
Any merchant generating over $50,000 should diversify their merchant processing. Having one payment provider is a gamble. Once your account is closed or frozen, you will hit rock bottom. Having diversified payment channels ensures that even if there is a challenge with one account, other accounts can hold the fort while the issues are sorted out.
Newcomers and smaller merchants still have trouble landing payment solutions that consider them worth the risk. Popular low-risk channels like Shopify, Stripe and PayPal either aren't clear on their stance or prohibit dealing with businesses in this high-risk industry. Square, one of the leading startup payment processors for CBD has tried to help. They announced months ago that they were accepting CBD merchants. But, they bog merchants down with strict rules.
A long-term payment solution is best
There are some CBD merchant processing services out there. However, the ability to accept Visa and Mastercard orders comes at a cost. For example, you may not get a dedicated CBD merchant account. In other words, this is payment aggregation. It's a fast train to shut down if too many chargebacks occur.
Contracts with some providers may include high monthly fees and reserves of 15% or more with no competitive rates. Some might even hold up revenue and only pay you after 14 days.
In the short-term, these credit card processing solutions help you get started with online orders. But, it's not sustainable anymore when CBD sales increase.
DirectPayNet is more than just merchant account providers. We help position your CBD e-commerce business to US credit card processors in the best way to ensure you get an approval. We are experts in high-risk businesses.
All you need is to get in touch.
Diversification is not a temporal measure
The coronavirus numbers continue to be high. There are nearly 16 million confirmed cases around the globe. Some countries returned to localized lockdowns. And, many companies are resorting to permanent remote work.
Similarly, CBD merchants should not expect to resume brick and mortar businesses anytime soon. Right now online sales are bound to account for high earnings. And to take in more, merchants must do two things. Firstly, they must get approved for a high-risk merchant account. Then they must diversify their online stores's payments. This will make room for more monthly sales. Merchants must protect their payment processing against fraud, because banks are vulnerable.
Take Wirecard, for instance. The platform did well initially but has since collapsed. This has brought complications and suffering for thousands of its customers. Avoid these problems. Get a robust and trusted merchant account supplier. More importantly, diversify your payment processing to spread risk and scale.
Integrate more payments
Online CBD and hemp sales are booming despite businesses coming to a halt due to the Coronavirus pandemic. Many hemp and CBD merchants are turning to online platforms to market and sell their products. And, they are seeing excellent results.
However, don't ignore the importance of securing online purchases with a solid CBD payment gateway provider. Many acquiring banks are wary of CBD merchants owing to the murky world of legislation and high risks in the sector. That is why CBD merchants must look at securing solid payment gateways and other payment options like ACH or e-check.
Integrating more payment channels at checkout is the smart thing to do. This evens out the risk and ensures the business does not come toppling down when an account is closed or frozen.
DirectPayNet is an excellent merchant services provider that considers CBD merchants worth the risk. We offer innovative solutions and support for CBD vendors in the US.
Get in touch to get started with a CBD payment gateway.