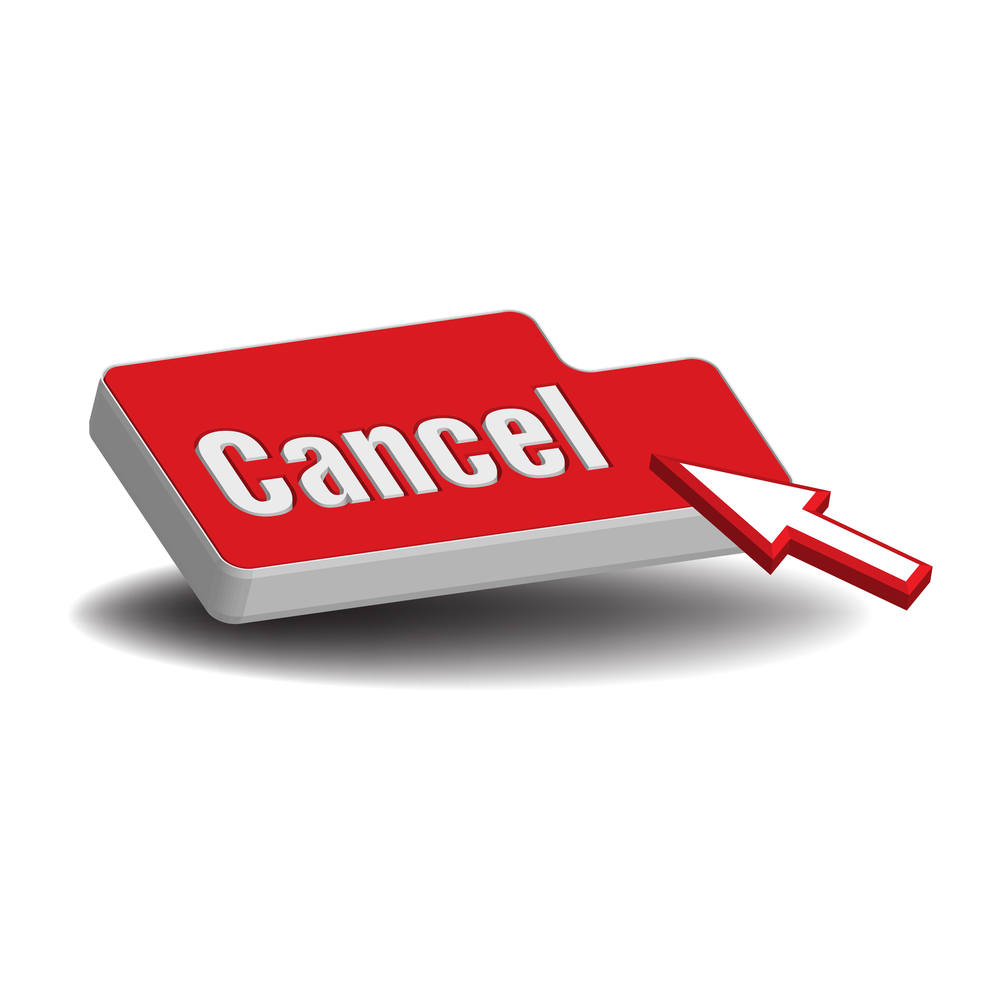 How to Make More Money with the FTC's "Click to Cancel" Rule
May 31, 2023 3 minutes
Over the past few years, subscription-based business models have gained significant traction. However, as these services continue to grow in popularity, regulatory bodies such as the Federal Trade Commission (FTC) are stepping up their efforts to protect consumers from deceptive practices.
One such initiative is the "Click to Cancel" rule, which mandates that subscription merchants provide an easy method for customers to cancel their subscriptions, in the most simple of terms. While compliance with this rule is essential, it can also present challenges for businesses looking to reduce churn and cancellation rates.
In this blog post, we'll explore the intricacies of the FTC's "Click to Cancel" rule and offer valuable insights on how subscription merchants can maintain a healthy customer base while staying compliant with industry regulations—and even increasing conversions.
Easier for Consumers to Cancel Any Recurring Payment
The FTC recently proposed a new "click to cancel" rule that would make it easier for consumers to cancel recurring subscriptions. This rule is designed to ensure companies provide customers with clear information about what they are agreeing to when signing up for a subscription and make it simpler for them to opt out if they choose.
The FTC's proposal requires companies to make canceling a negative-option program as easy as signing up for the service in the first place. This means that customers should be able to easily find and access the cancellation process, without having to jump through hoops or search through pages of fine print. The FTC also wants companies to provide clear information about their subscription services, such as how long the membership lasts and what happens after it ends.
Quick Note: Negative option rules and negative option marketing are marketing tactics that continue an automatic renewal when the customer doesn't take any action.
This new rule could be especially beneficial for those who have been stuck in difficult-to-cancel free trials or auto-renewals. With this new regulation, consumers will no longer have to worry about being charged unexpectedly or having difficulty canceling a service they no longer want.
Overall, the FTC's proposed "click to cancel" rule is great news for consumers. It will help protect them from unwanted charges, fraud, scams, and deceptive practices as well as give them more control over their subscriptions.
Challenging for Subscription Merchants in a Tight Economy
Though it may be great for consumers, the FTC.gov's new "Click to Cancel" rule is a major challenge for subscription merchants. The proposed rule would require companies to make it as easy for consumers to cancel their subscriptions as it is to sign up for one. This means that companies must provide clear information and make the cancellation process as simple and straightforward as possible.
This new rule has the potential to have a significant impact on subscription merchants, who are already facing an uphill battle in the current economic climate. With more people turning to online services, subscription merchants are having to adapt quickly in order to remain competitive. The FTC's new rule could add another layer of complexity and cost, making it even harder for these retailers to survive.
At the same time, this new rule presents an opportunity for subscription merchants who are willing and able to comply with its requirements. By providing a clear and easy way for customers to cancel their subscriptions, these businesses can demonstrate their commitment to customer service and build trust with their customers.
Overall, the FTC's Click To Cancel Rule is a challenge that subscription merchants must face head-on if they want to remain competitive in today's market. It may take some time and effort, but those who can successfully implement this new requirement will be well-positioned for success in the future.
Cancellation isn't the only thing hurting your opt-in rate. We can help.
How Subscription Merchants Can Keep Cancellation Rates Low and Reduce Subscriber Churn
If you're worried about how this new rule will negatively affect your subscription business, don't be. Here are some tips for maintaining a low cancellation rate, low chargeback rate, and low churn rate.
Clearly Explain the Terms, Fees, and Recurring Charges
To ensure that customers understand what they are signing up for and have an easy way to cancel their subscription if needed, merchants should provide a clear description of the subscription service on their website or app.
This should include information about any fees or recurring charges associated with the service and how long the customer will be subscribed for.
According to the notice of proposed rulemaking, merchants must provide an annual reminder in addition to a cancellation mechanism that matches the enrollment method (internet, phone, mail, and in-person). This doesn't apply to physical goods. The cancellation method must contain an acceptable number of steps (re: minimal) as well as confirmation and notification of the successful cancellation.
Provide Easy Access to Account Information and Subscription Management
To make sure customers have an easy way to access their account information and manage their subscription preferences, merchants should provide clear instructions on how to do so. This includes providing detailed information about the cancellation process, such as what steps are needed in order to cancel a subscription and what options are available for canceling a subscription. Additionally, merchants should make sure that customers can easily find the cancellation option within their account settings or on the merchant's website.
Allow Customers to Pause a Subscription
In order to reduce subscriber churn, keep chargeback rates low, and keep cancellation rates low, businesses should allow customers to pause or temporarily suspend their subscriptions if needed. This will give customers more control over their recurring-payment programs and help them avoid unnecessary charges.
Companies can also offer flexible payment options such as monthly payments or one-time payments instead of annual plans, so customers can choose a plan that best suits their needs.
Implement Multiple Ways for Customers to Contact You and Vice Versa
The FTC's rule requires businesses to prominently display simple cancellation options on their website, and provide customers with an easy way to cancel their subscription. In light of this, businesses should consider providing multiple ways for customers to contact customer service (or vice versa). For example, a chatbot/live agent popup in the corner of the screen during the cancellation process.
This extends to including a phone number and email address for contacting support. Providing these options allows customers who may be having difficulty with their subscriptions the ability to get help quickly and easily.
In addition, businesses should make sure that all customer service representatives are well-trained on how to handle cancellation requests and any other inquiries related to subscriptions. Cancellation and customer retention mechanics should be fast; nobody has time to waste these days.
Incentivize Subscriber Loyalty
Subscription merchants need to find creative ways to reduce subscriber churn and maintain low cancellation rates while still adhering to the regulations. One such approach is to offer incentives such as discounts or freebies to subscribers who remain active for a certain period of time.
This strategy not only helps in fostering customer loyalty but also keeps chargeback rates low.
Tiered Incentives: Introduce a tiered incentive system that rewards subscribers based on their longevity with your service. For example, after three months of continuous subscription, customers may receive a 10% discount on future payments or a complimentary service upgrade. This encourages subscribers to remain active and engaged with your offerings.
Exclusive Access: Offer exclusive content, features, or services to long-term subscribers, making them feel valued and appreciated. This could include early access to new products, priority customer support, or even invitations to special events.
Milestone Rewards: Recognize and celebrate subscriber milestones, such as a one-year anniversary or reaching a specific usage level. Send personalized messages, offer discounts on their next billing cycle, or provide a free gift as a token of appreciation for their continued support.
Referral Programs: Encourage subscribers to refer friends or family members to your service by offering them a reward for each successful referral. This could be in the form of a discount on their next billing cycle, a free month of service, or a unique promotional item.
Provide an Additional Offer from your Business or an Affiliate
Lastly, when a customer is adamant about cancelling, offer them something else instead. This is much easier if the customer is vocal about why they're cancelling, but can be done even when details are vague.
There are three easy ways to do this:
Offer a discount: First, offer the customer a discount for the next 6 months. It's better to keep the customer on and make a little less than allow them to leave completely, resulting in a complete loss.
Cross-sell a different product: Sometimes, customers want to cancel because the product isn't right for them. But that doesn't mean none of your products align with their needs.
Promote an affiliate offer: It's better to make a little on a lost customer than nothing at all. Promote an affiliate product that the customer might be more attracted to.
Secure Your Subscription Business with the Right Payment Processor
The Federal Trade Commission's proposed "Click to Cancel" rule is a major step forward in consumer protection from recurring subscription traps. By requiring sellers to make it as easy for consumers to cancel their subscriptions, the FTC is helping to ensure that merchants are held accountable for their practices and that consumers have the power to make informed decisions about their purchases.
For subscription merchants, this new rule could mean an increase in cancelation rates. To help reduce those rates, merchants should consider opening a high-risk merchant account with DirectPayNet. With DirectPayNet, subscription merchants can take advantage of secure credit card payment processing and fraud prevention tools that will help protect them from potential losses due to subscription cancellations.
By taking these steps, merchants can ensure that they are providing a safe and secure shopping experience for their customers while also reducing their risk of losses due to subscription cancellations.