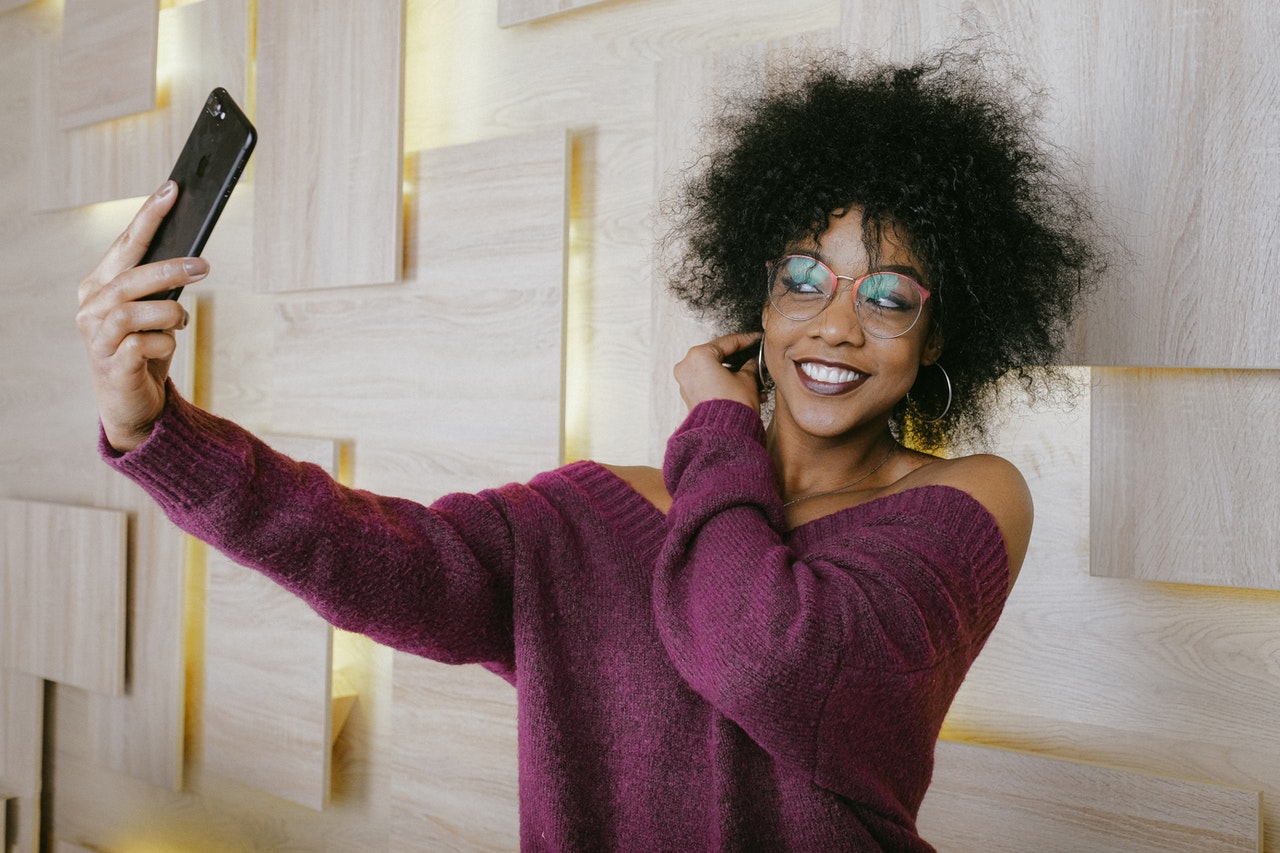 Content Subscription Sites: Robust Payments Are Key To Your Bottom Line
Aug 7, 2020 7-MINUTE READ
Big owners behind subscription sites like OnlyFans and Patreon need to ensure they have a strong payments channel.
Do you own a content subscription site? If so, you are probably one of the many companies raking in the revenue.
The last few months have seen entrepreneurs in your position earning big money. What if there was a way to add even more to your bottom line? Well, the solution lies in your payment gateway.
The Coronavirus pandemic gave sites like Patreon and OnlyFans a big boost in revenue during the lockdown. That momentum continues to this day. These business models have reaped millions of streaming digital content, subscriptions, and tons of credit card payments.
But, here's the thing. Payment processing should be top of mind when any online business scales big and fast. Particularly the diversification of your online payments. Merchant accounts need protection to avoid termination or placement on MATCH.
Considering your platform offers digital content and on a recurring basis, your business model is high risk. This label requires you to be extra compliant with your payment gateway and merchant account providers. It's also crucial to guard against chargebacks and other forms of high-risk fraud.
It's awesome that content subscription platforms are getting a big return. But, the payments channel for your industry requires a lot more attention. Hopefully, this blog will help you protect it as you continue to scale.
Dominance in the content subscription site market
As you probably already know, subscription-based content has been in existence for less than a decade. However, they are common among many internet users.
You may refer to your model as a paid subscription, paid member subscription, direct-to-consumer or membership-subscription site. Regardless, the principle is the same.
The market is extremely hot now, so it makes sense to look at major players like you in the industry.
OnlyFans
The highly popular OnlyFans was only launched in 2016 and yet today the platform is used by reality television stars like Blac Chyna and Erica Mena.
Just a few months ago, OnlyFans was mentioned by pop star Beyoncé in a song. This led to a 15% increase in traffic that coincided with social distancing and lockdown. Since then, the platform has reportedly gained 60,000 new content creators.
Playbook
Playbook, a platform for fitness, wellness, and health content creators, is another popular membership site. With its integrated payment processing options, it has attracted usage from celebrity trainers like Boss Everline and Don Saladino. In fact, recently, Playbook has been able to raise $3m to better help content creators monetize their offers.
Patreon
Created in 2013, Patreon offers payment processing to creators whose business of choice can be referred to as high-risk.
Below are a few statistics about Patreon's growth. All of these figures point to an increase in the market for content subscription.
Currently, Patreon has over a million subscribers entertained by over 51,000 content creators. In 2017, it was estimated that the membership site paid $150,000 to content creators.
In the three years between 2013 and 2016, creators that earned at least $100 on a monthly basis increased in number by a factor of 200. Monthly, subscribers pay an average amount of $12 each to content creators.
Content subscription sites must be vigilant about payments
Payment processing should be a big issue for entrepreneurs like yourself. A high-risk business of your size needs several extra considerations to get the perfect payment channel.
Keep your processing safe and in line with your risk level
On average, banks take as many as 24 days to completely onboard new merchants like yourself. That's only if they agree to accept your business. Imagine how long it might take a low-risk provider to service you when you are high risk.
High-risk acquiring banks approve high-risk businesses based on several criteria including your merchant category. One thing that concerns them is the type of content produced by creators that use your platform.
So, beware of creators offering risqué content outside the scope of your business category. This could affect your current payment processing.
The proper solution is this. Secure an independent payment gateway and merchant account. It is the best choice for accepting initial credit card sales and rebills from your online users.
How to reduce risk linked with content subscription merchant accounts
There is always a level of risk involved for independent payment processing of content subscription sites. This risk ranges from chargebacks to purchase fraud and account takeovers. To prevent these from happening, the following measures should be followed:
Ensure all users create very strong passwords.
Using two-step verification where possible.
Having a transparent stance on refunds, privacy, cancellations, and other terms of service.
Europe-based merchants are advised to use 3D-secure (3DS) authentication. In fact, 3DS is recommended regardless of location, as it will soon be mandated.
Use recognizable descriptors that will appear on credit card bills.
Verifications on all suspicious offers.
Strict and accurate record keeping for customer dispute, tax and legal purposes.
Follow all payment protocols recommended by card-processing networks. With the above measures, it is possible to reduce risk and enjoy the true financial rewards of providing direct-to-consumer services.
Although getting a high-risk payment gateway is the best, all of the compliance and regulations that have to be followed can make it seem complicated. However, with a partner like DirectPayNet, the process is considerably more straightforward. Contact us today to get started.
Paid subscriptions, memberships and similar models are all high risk
Content subscription platforms typically draw in more fraud and chargebacks. The reason for this is that typically there is no physical product delivered to the customer. In turn, this makes the transaction risker from a payment gateway's perspective. This is especially true when it comes to finding a merchant account bank or other payment provider that will allow you to accept credit card payments on your website.
You're getting the privilege of accepting Visa and Mastercard orders for a sophisticated business model that involves rebilling. Again, this makes you high risk.
There are several reasons for this which includes the following:
The type of content allowed on a paid membership site is varied. Content creators operate in a variety of niches. Categories like fitness, health and wellness, lifestyle, music, gaming, and more exist on these sites. However, as the pandemic has shown us adult content is obviously more popular.
You have no immediate control over content published by your users. If 10% of content involving profanity, nudity and sexual situations is published, then it's definitely considered high risk. Certainly not all content subscription sites contain adult content, but many of them do. This is why you need to be PCI and web compliant.
A paid subscription model is involved. When online business owners allow recurring transactions, it's seen as a risk to the institution allowing you to accept credit card payments. Users can cancel abruptly and ask for refunds within days of buying. They can also try to recoup more of their paid subscriptions back from you by calling their bank for a chargeback. Even, if the number of days for a refund has passed.
Compliance is mandatory to accept Visa and Mastercard rebilling
Imagine trying to secure payment processing for your content subscription sites with a mainstream bank. Don't expect to get the same type of payment platform and support like they offer a benign e-commerce clothing store. Your e-commerce business is much more technologically sophisticated.
With this in mind, it's important to ensure that upon entering your site, you have an age verification pop-up or page. It's standard for websites to confirm new visitors are 18 years of age and older.
If you don't want to get a flat-out NO on your next application for a subscription payment gateway? Think strategically about how you present your business.
It could be something as simple as removing explicit content from the home page. Don't splatter nude photos or video content upon entry. Reserve this for pages accessible only to registered users confirmed to be of age.
In addition, Visa and Mastercard require that your business name and location be published in your footer. You also need to ensure your descriptor and customer support phone numbers are visible on your order page.
No boxes should be pre-filled, as this violates the terms for credit card processing. So, if there's a box asking if your user agrees to the subscription price or the terms of service, they still need to voluntarily check that.
Do everything you can to be a compliant merchant
Compliance and due diligence plays a powerful role in the survival of your merchant account.
For example, you must respect know-your-customer (KYC) requests, as well as anti-money laundering (AML) requirements from your payment provider. Acquiring banks set rules based on local and federal laws, and government regulations at all levels. As you know, they will ask for supporting documents to prove your citizenship and your role in a business. We know this is a hassle, but they don't care. Your best bet is to play ball to get a subscription payment gateway. The alternative is suffering from a declined merchant account application.
On another note, your website should have complete transparency. This applies specifically to cancelation and privacy policies, data protection laws, and other regulations.
Also, all subscription pricing details, extra fees, schedules, and tax obligations for the creators themselves must be made clear. There should be transparency on refund policies, opt-out policies, shipping procedures, and dispute measures.
These measures give credibility to your site. Users will be much more comfortable with signing up to your platform. And, chargeback rates slow down if everything you advertised is delivered.
These are just a couple examples of how to keep your entire payment processing system from shutting down.
But there's something else.
Diversify payment channels for your content subscription sites
When approaching payment processing options, owners must widen their channels. The way to do that is diversify. In other words, operating more than one merchant account.
Multiple merchant accounts allow for content subscription sites to accept different types of payments, especially those made with credit cards. In fact, diversifying your merchant accounts and payment gateways will prevent bottlenecks when running your business should any policies change with one of your payment processors.
Content subscription merchants can enjoy the following advantages when payment channels are set up correctly.
Bigger capacity to process more sales (Having two MIDs capped at $50,000 may be safer than owning only one MID at $100,000.)
Risk is no longer all in one single account
Greater control over chargeback and refund ratios
Accepting payment in different currencies (An offshore MID increases cross-border sale conversions.)
As we mentioned earlier, low-risk payment providers and content subscription merchants don't mix. Third-party processor like PayPal may seem great for independent payment processing. However, they are low risk. This or a similar kind of third-party platform could be a ticking time bomb.
The risk of refunds and chargebacks are too high with these providers. Your accounts risk suspension if chargeback rates are too high. Frozen revenue of say $50,000, is frustrating. When your account is terminated due to high fraud, it's even worse. So, remember once again, low risk and high risk don't mix.
You need unique expertise to help secure subscription payment solutions
It can be a challenge to operate a seamless content subscription platform. Preventing payment processing termination requires a lot of work.
It's hard to know the best course of action for your business if you are unfamiliar with payments solutions and strategies. You may have applied for processing but were denied.
That's exactly what DirectPayNet is here for. We answer your questions and guide you through the process of finding the right solution for your subscription payments. Email us today to get in touch.