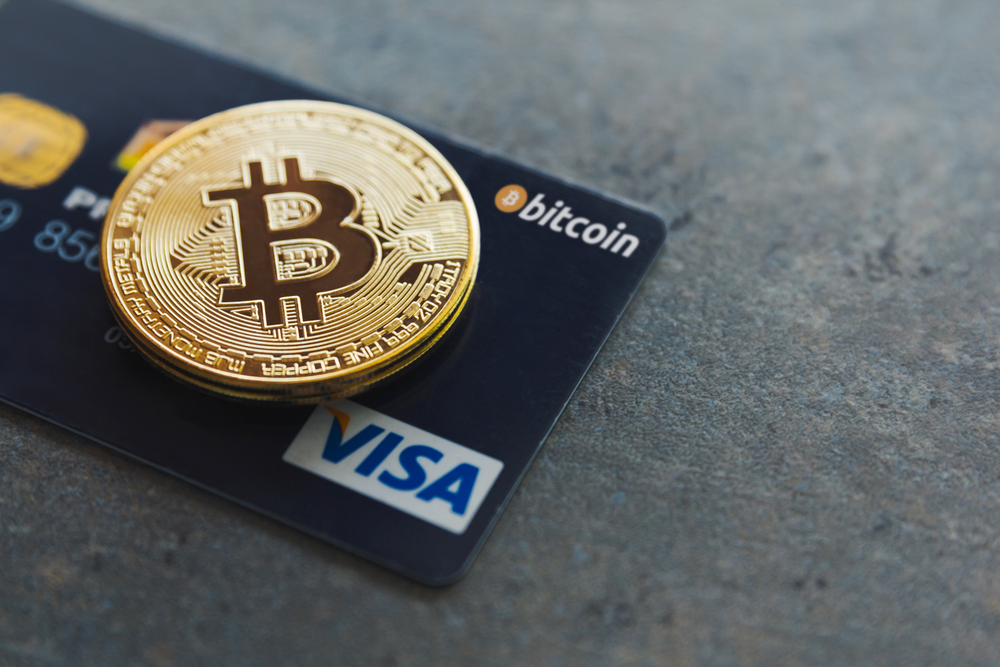 FINALLY You Can Easily Accept Credit Cards When Selling NFTs
Aug 29, 2022 3 minute Read
If you're an NFT seller, then you know all too well how difficult it can be to accept credit cards. It's not that the demand wasn't there, it's that payment gateways wouldn't allow it. And the ones that did were…less than ideal.
But a new processor has emerged over the horizon that allows simple, seamless payments for customers wanting to buy NFTs with a credit card. Finally!
It's called NFT Shark by NFTPay, and it's allowing the 99% of customers who want to purchase an NFT the power to do so without needing a crypto wallet.
Until now, buying NFTs has been such a hassle.
First, you had to buy ETH (Ethereum) or BTC (Bitcoin), or SOL (Solana) from an exchange. Then you had to transfer it over to your exchange wallet (Coinbase). And then you had to transfer them again into your NFT wallet. Finally, when the time came for someone else to buy your NFTs, they'd have to go through the same process!
It was a pain in the butt and made purchasing NFTs (Non-Fungible Tokens) too much of a hassle. It literally took 9 days to make a single transaction. In our connected age where transactions are expected to be instant—especially when based around digital goods, that's unacceptable.
But now that we have a new processor in place that allows customers who don't have crypto wallets to pay with credit cards, spending good ol' USD is more than possible.
For users, credit card payments are the easiest way to spend money.
It's true, credit cards are a popular way to pay. In fact, they're the most popular way to pay online and in-person. They're also the most popular way to pay in apps and games.
If you don't accept credit card payments on your site or app, you're missing out on a lot of potential buyers. Now there's no excuse to not allow credit card payments for NFT purchases. Credit cards have and, for the foreseeable future, will be the dominant method of payment across the globe. Get on board now before your brand falls too far below your competitors.
If you're selling NFTs on (or off) OpenSea, you want to make it as easy as possible for people to buy from you.
With credit card payments, you can do just that. Allowing consumers to pay with their Visa or Mastercard credit and debit cards will help you increase sales and boost your profits.
OpenSea is the largest NFT marketplace to date. You can have your own website, of course. But for NFT Shark to work its magic, it needs an OpenSea URL. When customers navigate to your site and find an NFT to purchase, their API will accept the OpenSea link pasted into the cart (which you can automate), process their credit card, and done. It's magic.
Their service is fully implementable on any site. You can think of OpenSea as a place to store your digital NFT products. You'll sell those products wherever you please.
Credit card purchases are often more appealing than cryptocurrencies because of their speed and stability.
You may be considering accepting cryptocurrency for your NFTs or other digital goods, but credit card payments may be a better option for you. While cryptocurrencies are gaining popularity as a form of payment, they can be hard to use and carry their own risks.
Cryptocurrencies like Bitcoin have been around since 2009, but they're still not as widely accepted by vendors as other forms of payment like fiat currency or credit cards. Cryptocurrency transactions are also more time-consuming than the simple click-and-buy process offered by most e-commerce sites.
In addition, because many cryptocurrency exchanges have been hacked in recent years (including some high profile ones), the average consumer might be leery about opening a cryptocurrency wallet. Not to mention the difficulty of navigating these crypto exchanges can be quite deterring.
You can make it easier for users to pay for your NFTs by offering credit card options.
Credit cards are the preferred method for online sales, and they help you avoid some of the drawbacks of cryptocurrencies in general. The latest NFT payment processor makes this as easy as PayPal to click and buy in seconds.
You can also expect this type of service to expand in the future, allowing you to sell on other NFT markets—even your own. The best way to stay ahead of the competition is to act now while this service is on the rise.
Allowing credit card payments means you'll get access to more customers who may otherwise avoid digital currencies.
Consider these scenarios:
People who don't want to use cryptocurrencies. Some people don't want to hold digital currency and would rather use their bank accounts, credit cards or even PayPal. Allowing these payment methods will allow them to buy your NFTs without having access to cryptocurrencies.
People who can't use cryptocurrencies. Many people in the world simply do not have a way of getting involved with digital currencies at all. They are excluded from this trend because they live in countries that have yet to develop infrastructure for digital money (or perhaps their government has banned it). You can help these individuals by including them in your sales through traditional payment methods like credit cards and digital wallets (Apple Pay and Google Pay) which are available almost everywhere.
People traveling who don't have access to their crypto wallets. Even though crypto is digital and seemingly borderless, there are limitations. Generally, you have to be within your home country to spend your own crypto, trade it, or transfer it. That's very limiting for folks who live abroad or are currently traveling.
NFT Shark allows NFT sellers on OpenSea (and beyond) to use both cryptocurrencies and fiat currency like dollars or euros.
If you're not already familiar with OpenSea, it's an NFT platform where users can buy and sell NFTs. It also has a built-in wallet that allows users to store their cryptocurrency securely. If you want to accept credit card payments on OpenSea, there's now a much easier way than what has currently been on offer.
Credit card payments for buying NFTs isn't an entirely new concept (re: Moonpay), but it hasn't been the most straightforward. There's a lot of transferring, storing, monitoring, and processing involved. It's far from instant. At least, that was true for OpenSea's proprietary payment means.
NFT Shark simplifies that, allowing customers to simply buy. In seconds, that $10k NFT is sold.
Credit cards are the preferred method for online sales.
It's a tried-and-true method that's been around for more than 20 years. Millions of people use them every day, and they're easier to understand than other forms of payment. Cryptocurrency is still a niche market, but it's growing at an exponential rate. It's all about accessibility for businesses like OpenSea who want to reach new customers through the platform.
Credit cards offer less anonymity but make it easier for consumers to verify their identity before making purchases online. While cryptocurrencies may offer greater security than traditional methods when used correctly (considering the heightened security of the blockchain), most people prefer using credit cards because they offer instant checkouts and quick refunds if something goes wrong the your order.
Ready to bump up your NFT sales?
We're excited to see the payments landscape for cryptocurrency and NFTs integrate better into the real world of online sales. This is the future of NFTs and digital art sales, and it's one you need to start accepting ASAP. Whether your an NFT creator, trader, or selling off your digital assets, credit card payments are essential.
DPN will hook you up with a credit card payment processor for NFTs so you can integrate it into your website, make sales on social media, and so much more. Get in touch today to get set up.