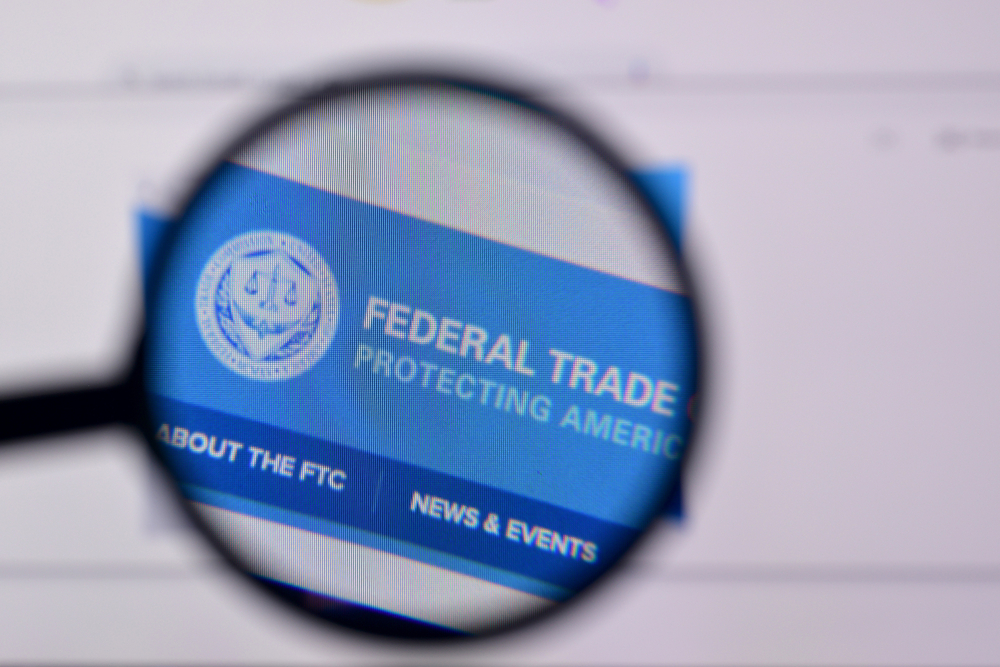 FTC Compliance: Agora's Mistakes and How You Can Avoid Them
Jun 30, 2021 2 minutes Read
Agora is making headlines recently regarding its $2 million settlement to the FTC. The Baltimore, Maryland-based publisher is found guilty of scamming senior citizens into making purchases. This is a growing issue during the ongoing pandemic, making it difficult for companies to feel comfortable utilizing financial offers in business practices while maintaining FTC compliance.
You can absolutely stay competitive with financial offers and remain compliant with the Federal Trade Commission (ftc.gov). We'll show you how by outlining the dos and don'ts so you can stay on top of your compliance efforts and maximize what comes into your sales funnel.
The Breakdown of What's Going on with Agora Financial LLC
Who Is Agora
First off, Agora is not some small company, it's a publishing giant that operates out of Baltimore. It's a parent company that's also known as Agora Inc, The Agora, and more notably Monument & Cathedral (M&C) Holdings. Beyond these are over 80 affiliate entities that sell books, e-books, pamphlets, newsletters, health advice, financial advice, nutritional supplements, and program subscriptions mainly to senior citizens.
As you may very well be aware of by now, half of those services put Agora in the high-risk merchant category.
What Is the Case About
In February of 2021, five of the more than 80 affiliates agreed to a settlement that amounted to over $2 million paid to the FTC for multiple violations. Those violations include deceptive advertising (including writing false testimonials), and offers of health and income data misrepresentations that were used to trick older consumers into making purchases.
The five entities include Agora Financial, Health Sense Publishing, Health Sense Media, NewMarket Media, and NewMarket Health, LLC. Dr. Richard Gerhauser and Zachary Scheidt are also affiliated with Agora.
The $2 million settlement equates to just 0.4% of the parent company's annual revenue. The more defining aspect of this settlement is a provision that requires the five mentioned entities as well as M&C, all affiliated entities, and all affiliated persons from using misleading financial representations or health claims.
The FTC's complaint was filed in the US District Court in the District of Maryland and approved with a unanimous vote of 4-0.
Why Is Agora Making Headlines Again
Though Agora has come to a settlement agreement, the named affiliates as well as many others have been found to be continuously violating federal court orders. The discovery by TINA.org has led to a collection of hundreds of various pieces of evidence across many companies in Agora's web that continue to use deceptive marketing tactics. They have even been found to use dark patterns to strengthen their deceptive marketing materials and efforts.
Acting Director of the Bureau of Consumer Protection, Daniel Kaufman, sums up the issue neatly by stating that Agora targeted and preyed upon senior citizens by using false claims regarding a cure for diabetes and free government money.
What Does All This Mean for Your High-Risk Business
You may be worried about using financial offers and success claims in your marketing efforts in light of this heightened state of attention. Let's look at what the biggest issues are and the solution you can use to keep your business safe.
Income Claims
Problem
Some of the products Agora's affiliates were (and still are) selling are related to income and finances that equate to money-making schemes. One book is titled Congress' Secret $1.17 Trillion Giveaway which claims to teach readers how to receive thousands of dollars a  government check program. Agora leads viewers to believe they are entitled to something called congressional checks" or "republican checks".
The seller uses entitlement to persuade seniors to buy these publications. But upon reading, the buyer would have to invest and risk large sums of money into dividend-paying stocks. Agora made false claims in its marketing efforts regarding income which led to many people purchasing their products under false pretenses.
Solution
In the most basic sense, the solution is to not make false claims or twist income-related information to fit your sales tactic. Using their book as an example, congress is certainly not giving away trillions of dollars (and the title leads a viewer to believe they could receive all $1.17 trillion, not just a portion), and naming the product one thing but describing another is something you should stray away from.
If you're in the business of giving financial advice, then it makes sense that you'll want to make big claims that draw people in. And you still can, as long as they're honest. People can become millionaires in a single month by utilizing the stock market, they can claim money from the government with programs designed for senior citizens or when filing taxes, and investment strategies can be risky but not inherently fraudulent. Stay honest with what you're offering, don't lead consumers onto promised amounts of income. Instead, make it sound appealing without making over-the-top claims and your business will stay out of trouble.
Unrealistic Expectations
Problem
Using a similar tactic, Agora released a book titled The Doctor's Guide to Reversing Diabetes in 28 Days. The title alone should raise a red flag for skeptics, but for those suffering from diabetes, a book like this gives them hope for a diabetes cure.
Agora made false medical claims such as the ability to cure consumers' diabetes (Type 2 Diabetes) in just 28 days with zero changes to lifestyle. Beyond that, they also claimed their solution has a 100 percent success rate, mainstream solutions for diabetics are fraudulent, and diabetes is caused by electronic devices (a wildly false statement).
Solution
High-risk businesses selling supplements, CBD, and other products know all too well the hassle of making claims regarding health benefits. You will obviously need to present some type of benefit towards the health of the consumer if you're selling dietary supplements. You absolutely cannot make statements related to disease prevention (as is the case with the Doctor's Guide).
To make disease-related claims, your product would have to undergo FDA testing as a drug to verify its effectiveness. So, if you're selling CBD oil, then it's okay to say your product can improve sleep. Or if you're selling weight loss supplements, it's okay to say your product can help support weight loss. But you cannot say that your product will make you lose weight, relieve pain, or cure a disease. Consumers can expect dietary changes after consumption, but the range of effects depend on the individual.
High-ticket Promotion
Problem
Upselling is a tactic used by many businesses, both high-risk and low-risk, especially during the checkout process. However, selling small-ticket items for the sole purpose of promoting high-ticket items is a dark pattern-type of sales tactic. It can be labeled under misdirection, manipulative comparison, or bait and switch.
Agora and its affiliates use these tactics to manipulate site visitors into making decisions they otherwise wouldn't make.
Solution
You are free to upsell your products, it's a perfectly legal thing to do. But those upsells need to be comparable. You cannot sell a small-ticket item, let's say one bottle of a multi-vitamin for $5, and then promote your subscription to receive 10 e-books, free online consultations, and 4 bottles of supplements every month for hundreds or thousands more.
This tactic creates a false sense of urgency and misleads consumers into purchasing something they didn't intent that's completely incomparable to their original intention. Instead, upsell similar products and similarly priced products as well as adding those products to the cart instead of replacing the original order. You need to create an environment that welcomes the consumer to make their own decision based on facts, not urgency (or other dark patterns). It's okay to try and convert one-time buyers into subscribers, but you cannot force it.
What Else You Can Do to Stay Compliant with the FTC
The number one thing you can do to avoid FTC charges and stay compliant is to stay informed about what makes your industry high-risk. High-risk merchants are not treated the same as low-risk merchants and are constantly watched under a microscope. Acquiring banks are waiting for errors, chargebacks, and fraud because those are, unfortunately, part of being a high-risk seller.
But you can stay on top of it with the right merchant account provider. With a high-risk merchant account, you can maintain compliance, keep rates low, avoid fraud, and monitor chargebacks. DirectPayNet will help you stay on top of the legal aspects of your business while allowing you opportunities to improve sales and expand your reach.
Contact our customer support team today and avoid getting your business into Agora-like situations. We're ready to get you set up for success.