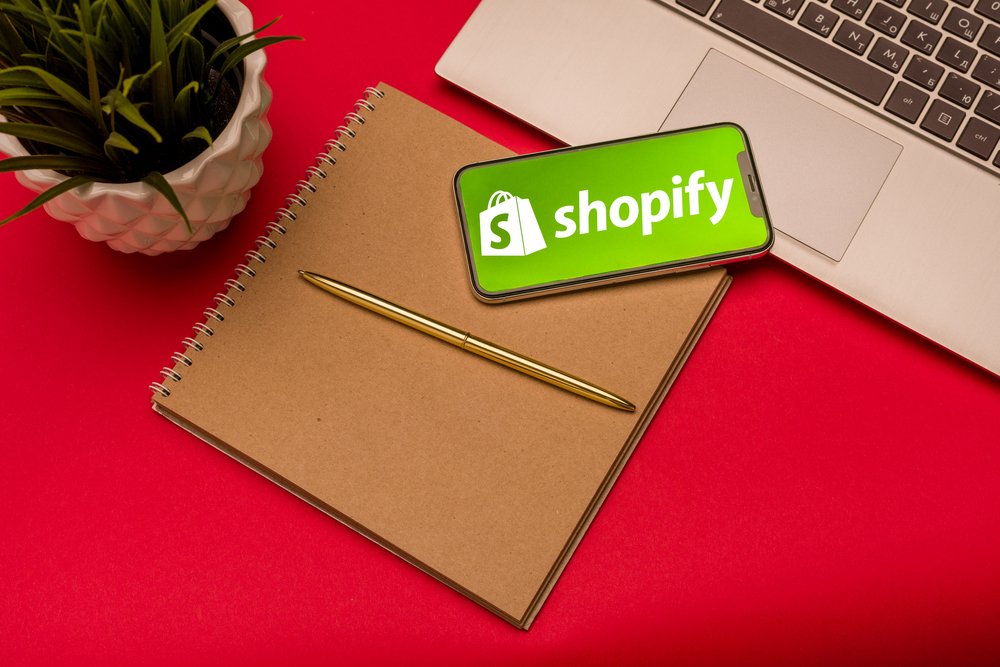 Is Shopify Payments the Same as Stripe?
Jan 12, 2022 2 minute Read
If you're an online store owner looking for a payment processor to help you accept credit cards, you have likely come across two of the biggest names in credit card processing: Shopify Payments and Stripe.
From the start, it seems like those two providers are competing head-to-head with each other. They have different names, signing up is a different process, and–most obviously–Shopify Payments is linked directly to Shopify stores and its users. However, they're not all that different but also not exactly the same, even though at first glance they both seem to offer a lot of similar features.
Shopify Payments vs. Stripe
Let's outline what each service is, what they have in common, and how they differ so you can make an educated decision on which one is best for your online store.
What is Shopify Payments?
Shopify Payments is a payments solution that allows you to accept credit cards (Visa, MasterCard, American Express/AMEX, Discover), debit cards, Apple Pay, Android Pay, Bitcoin, and popular cryptocurrencies on your ecommerce store. As you can infer from the name, it's dedicated to Shopify users and integrates with Shopify-specific seller tools. They also offer a "buy" button to use on an existing site or blog once you register for Shopify.
What is Stripe?
Stripe is also a payment solution. Stripe is a financial technology company, built to help online business owners accept and manage payments. Stripe focuses on providing the simplest experience possible for accepting all forms of payment, from credit cards and Apple Pay to Bitcoin and Alipay.
Stripe is even easier than Shopify Payments to integrate into your own site because Stripe isn't an e-commerce platform like Shopify. It focuses solely on payment services.
What do Stripe and Shopify Payments have in common?
Great question. First, you'd be interested to know that Shopify Payments is powered by none other than Stripe. In fact, as of 2020 it has changed its name to Shop Pay. But even though it's powered by Stripe, it still has some differences as well as similarities. Here, we're covering what they have in common.
Fees
Both of these credit card payment processors have the same transaction fees. The standard 2.9% + $0.30 per transaction is the same on both platforms. They both also have different and additional fees for types of payments being processed.
Easy Registration
Both services require no merchant account to apply for, which saves about a week of time. You simply sign up and start processing after about a day. Both services make it really simple to register for, whether you choose a Shopify account or Stripe account, making them equally user-friendly and accessible.
Types of Payment
Stripe and Shopify Payments accept the same payment types. You can accept all of the same payment methods on Stripe as you can on Shopify, which include credit cards, debit cards, bitcoin, digital wallets (Apple Pay and Google Pay/Wallet), ACH, and wire transfers. Not all of these payment options come out of the box, but they are all possible.
Online and In-Person
Stripe and Shopify Payments offer point of sale (POS) terminals, card readers, and mobile apps to accept payments. Merchants can use these services to accept in-person payments with their devices or by using their mobile phone to scan a QR code at checkout.
How do they differ?
As you can see, the general concept for both third-party payment providers overlaps. But they do differ in many ways, too.
Tiered Pricing vs. Flat Rate
Shopify Payments offers tiered pricing based on volume and transaction type. They offer a Basic Shopify Plan which is the same rate as Stripe, at 2.9% + 30 cents. Then they offer a Shopify plan, which lowers the percentage down to 2.6%. And then they offer an Advanced Shopify Plan, which lowers it even further to 2.4%. On top of these credit card processing fees per transaction, you have to essentially subscribe to Shopify. This is because it's an entire ecommerce platform and the only way to access Shopify Payments is if you use and pay for Shopify. That will cost you from $29 per month up to $299 per month.
If you use Stripe, you'll be charged 2.9% + 30 cents per transaction regardless of the size of your ecommerce business or the type of purchase being made. Stripe offers a flat rate pricing model to keep its terms simple, making it as easy as possible to sign up.
Platform and Ease of Use
This one is arguable depending on your level of savvy when it comes to technology. Shopify makes it easy to set up a shop with ready-to-go themes and simple design tools, along with a gateway to process payments via Shopify Payments or Stripe out of the box. You can start accepting payments in minutes without having to edit any code or worry about keeping up with security updates. This is because Shopify payments is only available if you're using Shopify's integrated point of sale system . If you're looking for an all-in-one solution with a wider breadth of functionality, then this may be what you need.
Stripe uses an API that you must integrate into your own website manually — if you don't know what an API is and how to use it, this might be a deal breaker for you. With Stripe, you are not limited to any ecommerce hosting platform. You can integrate it into any site (including Shopify). This makes Stripe better if you don't want to use the Shopify platform.
Worldwide Availability
Both of these payment processing companies differ in where they are available throughout the world. Shopify and Shopify Payments is available in 17 countries and covers 85 different currencies. Be aware of your customer base and make sure that if you want to use Shopify Payments that it's available in the places you need.
Stripe, on the other hand, is available in 37 countries and covers over 135 different currencies. This service is much more widespread.
Both Stripe and Shopify Payments Are Viable Solutions for Low-Risk Merchants ONLY
Please be aware, both Stripe and Shopify Payments are terrible solutions for high-risk merchants. When working with a high-risk merchant, the main concerns are reducing fraud and chargebacks.
High-risk merchants are more common than you might think, especially with online businesses. Supplements, subscription boxes, therapy/advice, coaching, and dropshipping are just some of the more popular high-risk industries out there.
Stripe and Shopify Payments provide a convenient way to take online payments, but they don't provide coverage for these types of merchants, and here's why.
They're Not PCI Compliant
High-risk merchants are required to follow the Payment Card Industry Data Security Standard (PCI DSS). Stripe and Shopify Payments do not comply with PCI DSS, which means they can't be used by high-risk merchants.
A high-risk merchant account provider like DirectPayNet will get you a PCI-compliant payment processor.
They Aren't White Label
Many high-risk merchants want to white label their payment processor in order to protect their brand reputation. Neither Stripe nor Shopify Payments allow for white labeling; instead, you have to use their logos on your site and pay them for the privilege of using their platform.
They Have Bad Currency Conversion
While both services are available internationally, they don't offer a friendly currency conversion to consumers or to you. The rates are terrible and it often results in chargebacks. In order to exchange currencies with Stripe or Shopify Payments in a better way, you spend thousands of dollars on software integration with them. In the end, it just isn't worth it.
With your own high-risk merchant account, you can use a variety of ways that work in your favor to process foreign currencies.
They Don't Give You a Merchant Account
There are a lot of misconceptions out there about Stripe and Shopify Payments. The most common is that Stripe and Shopify Payments are creating merchant accounts for people. That's false. The confusion stems from the fact that Stripe and Shopify Payments have some controls that can be used to emulate a merchant account, but they're not technically a merchant account.
Both services allow you to sign up so quickly because you don't have to apply for a merchant account. They simply tack you on as a sub-merchant to their own account. This is also why they are so limited in who they can offer service to, i.e., only low-risk merchants.
Get a Payment Gateway and Shopping Cart on Your Own Terms with a Merchant Account from DirectPayNet
Stripe and Shopify Payments, or Shop Pay, are both great payment gateways that are familiar to many users around the world (you can see it on Amazon and other bigcommerce stores). But they aren't the right solution for all sellers.
Get the payment gateway, shopping cart, and payment processing that fits your small business needs best by opening your own merchant account through DirectPayNet. We'll give you better, negotiable rates and features that really speak to the needs of your business.
There is no viable one-size-fits-all when it comes to payment processing for your business. Make the right choice and open a high-risk merchant account today.