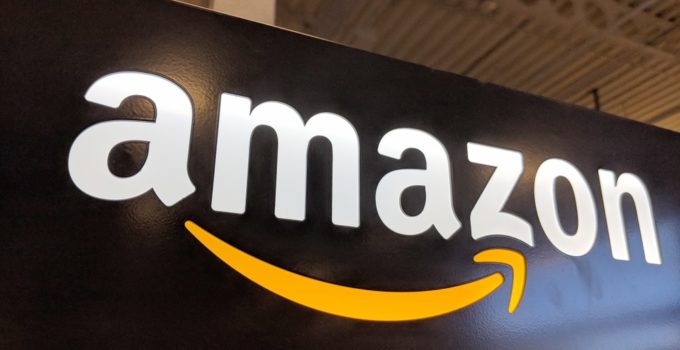 Thank Us Later – Your Own Merchant Account Vs. Being An Amazon Seller
Jul 5, 2019 4-MINUTE READ
In the past 12 months, DirectPayNet has noticed more and more Amazon sellers are opting for a merchant account. The benefits are significant as vendors want independent websites, control over product pricing, bigger profits and an easier time trading in high-risk industries restricted by Amazon. Unfortunately, those that are engaged in high-risk categories (e.g. electronics, dietary supplements, products with sexual themes) can face account bans, restrictions and blocks detrimental to their business. 
Today we will provide guidance on how to go from restricted Amazon seller to independent e-commerce merchant. We will offer ways to properly prepare your company for merchant account approval. Additionally, our tips will help you scale your business to the next level with fewer limitations, regardless of how "risky" it might be.
Why is Amazon So Popular?
What's behind Amazon's popularity? There's an easy answer. In 2017, over 1.66 billion people made purchases on Amazon, accounting for $2.3 trillion in spending. The platform is responsible for 80% of the e-retail market growth we are witnessing in the world right now, solidifying it as the number one place for online purchases and sales.
For sellers, Amazon definitely comes with its benefits, including:
The biggest potential for buyer exposure worldwide
Fulfillment services (Amazon FBA) that can reduce overhead and can cover all elements of product placing, shipment, etc.
Product ideas that sellers can adopt without having to invent their own product
However, it's not always a rosy picture for the Amazon sellers trying to make it in the ever-growing and fiercely competitive field.
Releasing Account Control
To reap the benefits we described above, Amazon essentially requires sellers to give up control over their online shop. It's a different scenario compared to a personally owned website and secure shopping cart through which you can powerfully influence your eager buyers. As many sources have found, Amazon works as a "Big Brother" that can force sellers to:
Sell products at a lower price point;
Compete with other sellers, as well as Amazon itself, making the competition impossible all through the same platform; and
Shut down their accounts due to an issue that might not have ever been their fault or a misunderstanding.
The above factors are why it's so important to transition to your own merchant account once you have gained some traction on Amazon. With more control over products and the checkout page, you can tailor your offerings. For example, you can customize things like bonuses to accompany a purchase or a coupon code. Additionally, with a merchant account, you can regain autonomy over transactions and refunds as well as your customer data.
Here are a few reasons why a merchant account is more advantageous for Amazon sellers, especially those who are selling products from a restricted category.
More Money in Your Pocket: Amazon takes a cut from every sale that happens on its platform. Although you will pay for merchant processing fees when you have a merchant account, you can control the price of products through your own website. You can retain more revenue if you control the products, pricing and the checkout process. Also, the merchant account fees are only a small piece of what Amazon is keeping of your hard earned profits.
Business Autonomy: If Amazon freezes your accounts, you run the risk of being locked out of earnings. With a high-risk merchant account as a secondary payment channel, you aren't as likely to be suspended. An acquiring bank, already familiar with your business model and its risk levels, issues your account.
Tailored Business Offerings: Buyers love discounts and coupons that might make them come back for more. Although Amazon does not permit this kind of marketing, you can do it with an independent website and process those orders through your company's merchant account.
So how do you get started?
A Merchant Account Checklist for Amazon sellers
First, you will need a live working website that is fully compliant with terms and conditions, billing descriptor, and a privacy and refund policy.
Make sure you are selling quality products and that they have quality images, clear descriptions and pricing. Include a list of ingredients, especially if you are selling something like supplements that are consumed orally.
Offer a customer service number (preferably with the same country code as your prospective buyers). The most successful high-risk merchants provide customers with multiple ways to interact rather than just a blank email contact form online.
Ensure you have a bank account for your registered business.
Have processing and bank statements on hand to prove your business is trading and has some capital.
It's hard to ignore the hold Amazon has on the world of e-commerce today. However, like many merchants we've serviced this past year, you likely want to grow beyond the platform and generate more revenue online. You can have your cake, and eat it too, with a high-risk merchant account that puts e-commerce autonomy back into your hands.
Are you a restricted Amazon seller or are just ready to have to your own merchant account?