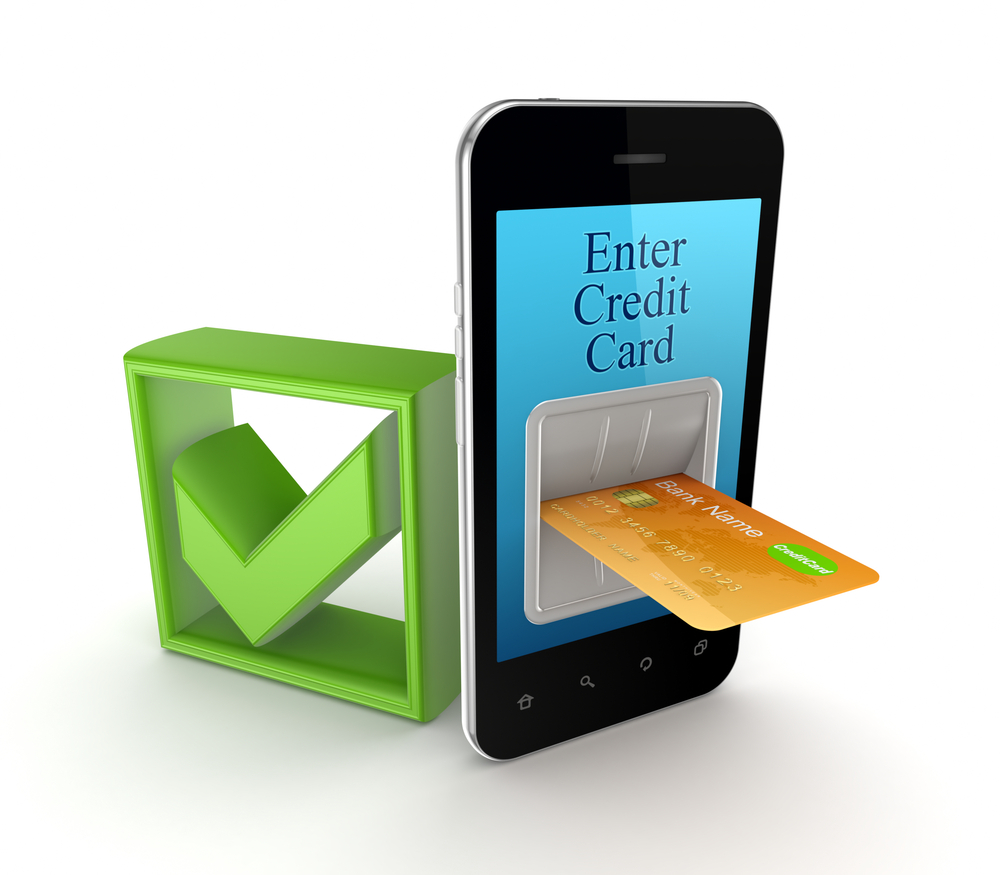 Need to Accept Credit Card Payments without a Merchant Account? Here's How.
Dec 1, 2021 3 minute Read
If you're running a small business and need to accept credit card payments, the first step is usually to open a merchant account. But what if you can't open one or don't want to? There's good news: you have options available.
In fact, taking credit cards online is possible through a variety of services, which can either partially or completely eliminate the need for a merchant account. Here's a look at some ways you can go about accepting credit card payments directly from your customers without getting involved with a traditional merchant account.
Why Merchants Might Not Want a Merchant Account
Some of you might be wondering why a merchant wouldn't want a merchant account to accept credit cards on their storefront. Here's a quick list of reasons where not opening one applies best.
Selling Overseas
Merchants should, in theory, rarely be limited by who they can sell their products to. If there's international interest, then why not try to create that revenue stream. In practice, though, it's not so clear-cut. To operate internationally, a company will need to either incorporate in another region, open a merchant account in another country, or find another way to accept payments.
Incorporation is expensive and only worthwhile for e-commerce businesses that make close to 7 figures. Using a merchant account provider can be a hassle because of all the restrictions and laws that surround the process. Therefore, finding a way to access that international revenue stream without taking a hit to your bottom line is attractive.
No Credit or Bad Credit
Credit, especially in the US, affects nearly everything in both professional and personal life. Having bad credit or even no credit can seriously harm a startup's chances at success because of how critical a role it plays on opening a merchant account.
There are merchant accounts for those with bad credit, but there are also options that might be more attractive to business owners who don't want a merchant account. Bad credit doesn't have to spell the end of a business before it even starts. But no matter what, a successful business will need to accept credit card payments.
MATCH list
The MATCH list or TMF (Terminated Merchant File) is the lowest state a merchant can be in. It's a file that tells all merchants within that card network (Visa, Mastercard, American Express) that a merchant should absolutely not be allowed an account.
In this case, there's no other option than to look elsewhere for credit card processing because there's no way to get a merchant account. Luckily, there are options—and good ones, at that.
Options for Credit Card Payment Processing without a Merchant Account
There may not be very many, but these options do work and aren't difficult to obtain.
Use a PSP
A Payment Service Provider (PSP), payment aggregator, or 3rd-party credit card processor are the same thing under a different name. And we're willing to bet you know exactly what it is. PayPal, Stripe, Square, QuickBooks, and Shopify all fall under this category. These each have recognizable payment gateways and checkout experiences across the globe.
What makes these payment processors different is that you can use them without opening up your own merchant account. They, themselves, have a merchant account and allow you to operate underneath them. That's an abbreviated synopsis of how they work, but you get the gist.
Because you don't need to go through the credit checks or lengthy application process, you can get an account really quickly.
There are some caveats. First, you can't suddenly start with a monthly sales volume of 6 figures. You need to start slow, or else you get flagged and terminated. Second, it's risky for high-risk businesses to use these unless the severely limit sales and monitor transactions closely. Third, rates aren't the best.
However, if you are in desperate need of a payment processor right now and there's just no way to open up a merchant account, then using a PSP is your best bet for the time being. Over time, you'll gain some processing history that can be used to help you get approved for your own account if you decide to pursue opening one.
To use a PSP, simply apply and install the API or plugin on your own site. That's it! You're ready to start processing.
Operate as Cash-only
This is not possible, of course, for online stores. Though you could consider accepting bank transfers and ACH payments instead if you want to offer something digitally. Cash payments work well for many brick-and-mortar businesses.
Though paying with plastic is the go-to for most people, forcing customers to use cash can actually work as a characteristic of your business that people like. Local vendors and merchants who don't sell high-ticket items can easily force a cash-only regime for their stores. Maybe even set up an ATM for faster access to those who come in with cards.
Accept Digital Payments
Those PSPs we mentioned can also provide you with mobile POS (Point of Sale) payment solutions like card readers to accept digital payments (as well as credit cards and debit cards). Contactless and wireless payments are building up steam, so it's becoming more important to be able to accept this payment method.
A 3rd-party provider can give you either an app that allows you to accept payments directly to your phone as a merchant or a card machine/virtual terminal so you can have a totally mobile store that accepts all payments and increase your cash flow.
The Disadvantages of Using a PSP
Or, rather, the downsides of not using a merchant account. While our outline so far outlines how not using a merchant account is possible and even beneficial to businesses, there's a reason merchant accounts exist. There are just some things you cannot do or benefit from without your own merchant account. Here are the disadvantages.
High Transaction Fees
PSPs charge a lot for processing credit cards through its system, so businesses must charge higher prices from their customers to compensate. Otherwise, the business will suffer.
With a merchant account, you can negotiate lower processing fees and monthly fees or benefit from lower rates for credit card transactions at the onset. Sure, you can find flat-rate merchant services, but why would you want to when you can customize the account to fit your business?
Limited Acceptance
If you only have the ability to accept credit cards through PayPal, your potential customer base is limited because many people still don't have PayPal accounts. Yes, PayPal is one of the world's most popular PSPs. But do you know what's more popular? Credit and debit cards.
Don't limit your potential by putting all your chips in one pot. Get a merchant account that accepts the payment type your audience uses most.
No Detailed Monthly Statements
With service providers like Stripe, you do get a monthly statement. However, it may not be as detailed or insightful as the statement you receive with your own merchant account.
With a merchant account, you receive monthly statements that detail your transactions along with your available balances and any fees that have been assessed against those balances. Stripe cannot give you all of this information because they aren't providing you with your own account, therefore some details are for their eyes only. This lack of transparency can seriously hurt your growth potential in the long run.
No Direct Deposit
3rd-parties allow you to connect with your personal or business bank (if you have one), but often create a pool of your funds within your account on their service. While that's great to analyze sales, it's not great when you actually need to spend it. Many times, they even charge you a fee to send your money out.
Basically, you have to pay to get your own money on top of the fees they've already charged you with each transaction. And linking it to your personal bank account can be messy when it comes time to file taxes or if you get audited.
With a merchant account, you get funds directly deposited into your business bank account. No fuss, no confusion, no (or very little) waiting. It's the simplest way to actually access the money you make.
Poor Customer Support
A quick Google search will show you just how many problems PSPs give merchants, especially when it comes to customer service. To these companies, you aren't a partner so your satisfaction isn't as important to maintain.
With your own merchant account, online businesses get dedicated customer support that make it worth the underwriting process. This is hugely important when it comes to managing chargebacks and fraud. While these third-party online payment processors do offer protection, it's not as dedicated as with your own account.
Need Assistance? Let Us Help You Plan Ahead
Contact us here at DirectPayNet for assistance with accepting credit card payments with or without a merchant account. Yes, we are a merchant services provider, but we also hold years of expertise in the payments industry and have strong connections with processors. We will analyze your situation and help you come up with a plan that will help you scale.