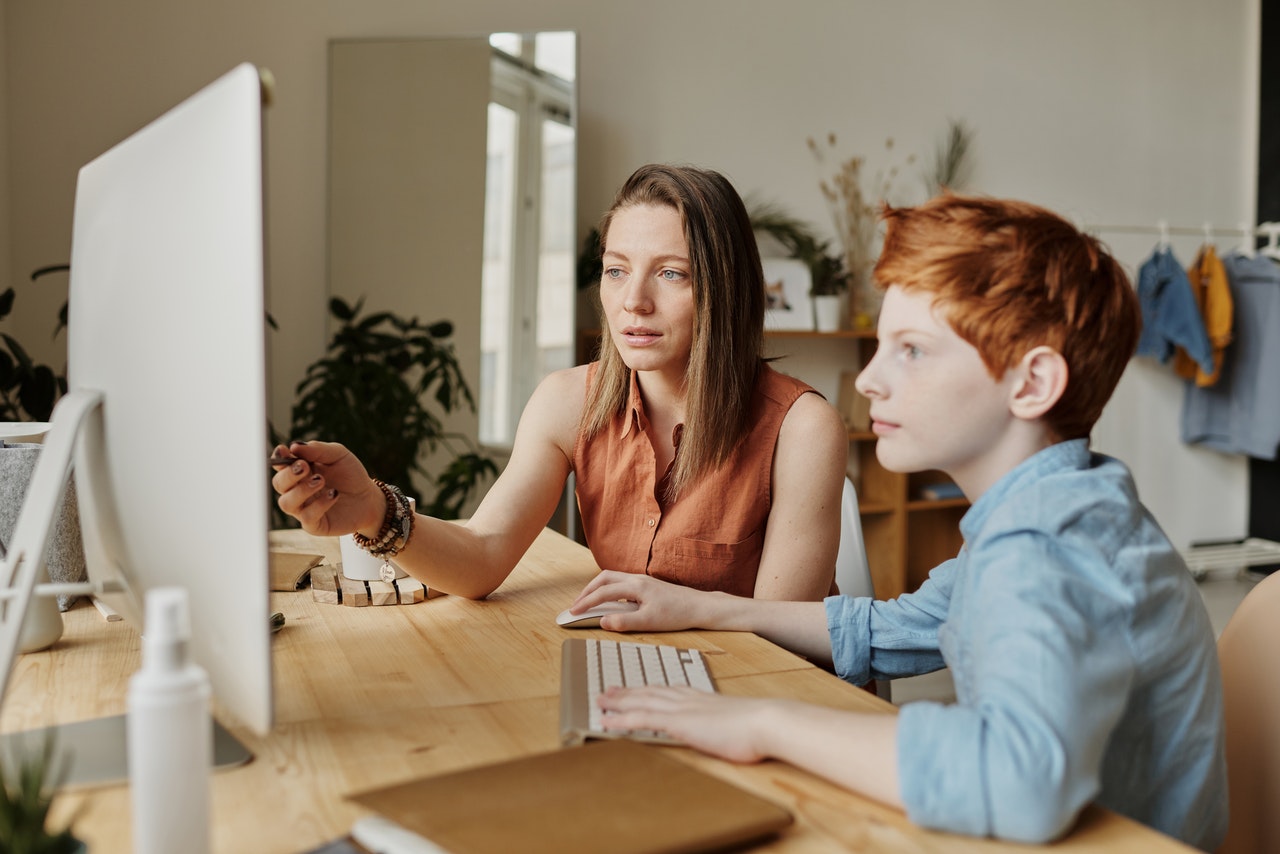 Online Payment Options For Your Remote Learning Business
Sep 23, 2020 10-MINUTE READ
If you're reading this blog post, chances are you're looking to accept payments for your remote learning business.
The fallout of COVID-19 has reshaped many industries and aspects of our lives. And the remote learning industry has undergone significant changes.
As you know, the market is booming in light of new technological and behavioral trends. Many businesses and schools remain closed during the school year. Some educational institutions are adopting a hybrid model of education. In all scenarios, e-learning tools have become more important than ever.
But it's not just educators and schools that are leveraging technology for online education. Entrepreneurs are offering online courses, webinars, distance learning software, and remote teaching services for retraining and to help employees upgrade their skills in the workforce.
However, you might not know that your payment processing options could be holding you back. We're here to explain why merchant accounts are a viable solution. Today we will help you explore how to maximize your sales with your credit card payment options for the ever-changing online learning landscape.
The current state of the remote learning market
Obviously, the Coronavirus pandemic has dramatically affected human interaction. Student engagement with the online learning environment has transformed. Many students of all grade levels now rely on video conferencing software such as Zoom or Microsoft Teams to connect with teachers. Some parents are even using remote learning tools to deliver lesson plans in the wake of school closures.
But increasing demand for online learning resources is not limited to pre-k and high school children. Adults needing professional development have been turning to webinars and distance learning options. In the last few years popular platforms like Lynda and Udemy have seen a number of people signing up for online courses. That has obviously increased in 2020.
Both freelance instructors and merchants in this business vertical have been enjoying the demand. The value of online education market in the US is supposed to increase by $12.8 billion in value by 2024. However, COVID-19 has reshaped payment processing within this industry.
Traditional payment methods aren't feasible anymore
Many tutors were once paid through traditional methods like cash or check payments. Today, those methods aren't as feasible. Online learning customers avoid the bank to withdraw cash, given the risk to their health. Furthermore, since face-to-face contact is no longer desirable, sending cash or checks through the mail is not a risk many are willing to take. This is especially important given problems with government-run postal services.
With that in mind freelancers are making use of remote learning tools and services. Creators and owners of e-learning software platforms and other business owners are getting creative with online learning environments and learning management systems. All participants need to consider developing a robust digital payment channel. However, not all payment options are made equal.
What payment options are available?
Are you offering software for virtual classrooms? Do you operate an online tutoring platform or create online lesson plans? Ultimately the end goal is the same. Users of your service need to pay you in the most efficient manner.
For instance, you may offer remote teaching based on an hourly rate. By contrast, you may offer online learning tools, virtual classrooms and lesson plans to assist schools and teachers for a flat fee. Other companies capitalize on the shifting landscape after COVID-19 and offer a recurring billing distance learning platform to either supplement or replace physical learning.
Zoom and Cisco Webex offer free access to use their platform. Besides the free account they have several paid subscription packages. Some software services are priced at basic, pro, enterprise or other levels. You probably offer similar models and prices.
So, what digital payment options are available if you want to scale your distance learning business on the back of growing demand? Options include third-party payment aggregators, ACH or e-check and merchant accounts.
Third-party payment platforms are good to an extent
It's no surprise that Square, Stripe and PayPal dominate in online payments popularity. They are great solutions if you're a startup or generate US $10,000 or less in revenue. However, sales above that amount is where you might get into hot water.
Some remote learning platforms may experience spikes in demand. When sales jump, it unfortunately invites scrutiny from these payment platforms. If they don't understand your business model or seasonal trends, it could spell trouble.
Stripe may be alarmed over a high volume of recurring transactions. Also, let's say you're not a standalone remote high school tutor. Perhaps you offer computer science courses online that cost $1000 or even higher. This could create significant concern from Stripe and PayPal.
You need more than a low-risk payment solution
The reality is they are third-party platforms and cater to low-risk sales. If transaction amounts at checkout are $300 or more, they may not understand why, and they may not even care. To them, sales of that size are high risk. Their concern is whether enough funds will be in your account in the event of chargebacks.
It's important to offer a seamless checkout experience with the convenience that online purchasers are used to. There's no denying the popularity of third-party payment aggregators such as PayPal or Stripe as a payment gateway. Other app-based learning experiences are also relying on mobile wallets such as Google Pay.
In the end, you best payment option is to have your own merchant account.
It's time to gravitate toward merchant processing
A merchant account provides more flexibility and support for your e-learning business. Even if you only add it as a complement to your existing payment setup. You can enjoy lower credit card processing fees on larger transactions. And you're in control of your own destiny about payments.
You can analyze transactions in greater detail with this payment method. It's valuable information for owners of virtual learning software or online tutoring services of various grade levels. You can also build up sales history for higher processing limits in the future (e.g. from $100 to $5000 per transaction).
Make sure there's no friction between your website and a third-party solution
Third-party setups are fast and easy to install, without question. Yet there are a whole host of issues associated with this option. Rolling reserves can be as high as 20%. Stripe and PayPal don't offer dedicated merchant accounts. You're actually processing sales in their master account, which is shared with many other merchants. If anything goes wrong with your orders, you can get blacklisted for too much high-risk activity.
Know this: Stripe isn't always easy to integrate. Seamless connection depends on your website's backend. And, if you use third-party anti-fraud software, it isn't guaranteed to synchronize. Worse, as you scale third-party platforms will take an increasing slice off the top in real terms.
At least with merchant processing reserves can go as low as 5%. You can also process more transactions per month. So, instead of a processing limit of up to $15,000, you can go as high as $100,000 per month if you get approved to do so. This flexibility works well if you're serving large groups or corporate clients.
There is a way to take payments from international students
It's one thing to serve domestic students in real-time, but what about people in other countries? Cross-border payments from a domestic merchant account have some friction. Unfortunately, it's due to the technology and infrastructure of banks in different countries. Credit cards do better than debit payments, but there's no guarantee transactions will be approved.
If your students live in the same country as you, then a domestic merchant account is a good option. Even ACH and e-check is great for business owners with clients that prefer to debit directly from a checking account.
However, if you operate outside of domestic office hours and cater to international students and clients, an offshore merchant account is a great option. For example, an EU student paying for your online course routed through your EU-based merchant account will have an easier time than paying you through your US account. You can also add a separate merchant account through your US provider to add on specific currencies you will need for any global students.
Protect current payment gateways from bad users and students
Entrepreneurs in the distance learning vertical must adopt changes to avoid running into any issues further down the line. Use best practices now. This way you can scale your payment processing. Additionally, you can take advantage of the current beneficial market conditions in the online distance learning environment.
For starters, you should always keep detailed processing history. Maintain records of interactions with students. Keep copies of all communication between your company and the payers. You will need this for refunds or chargeback disputes. It's also good to have for approval on future merchant account applications.
All distance learning merchants, regardless of niche, should keep a watchful eye on chargebacks. High chargeback volumes can completely derail your payment processing. No matter how well your business is doing. If refunds and chargebacks increase, you need to fight back. Invoices and communication with the payer are indisputable evidence of the delivered service.
Other useful evidence for refunds and chargeback disputes include:
Copies of completed lesson plans;
Login activity related to the use of learning tools;
Time-tracking applications that prove session lengths; and
Invoices for any learning resources that were purchased.
The above are all examples of data you should be recording to present in the chargeback dispute process. A tough stance on chargebacks helps stamp out fraudulent repeat offenders. You will also protect your payment processing moving forward.
Finally, make sure your website and order page are PCI compliant. If users chat or engage in virtual classes on your website, security is crucial. If educational online tools are available (e.g. long or short videos), then have a privacy policy. This will help exercise control over that content. Work with your developer to encrypt your data. They can also help you select third-party tools that are PCI compliant.
Often, you can outsource the storage of credit card data to a PCI compliant third party-hosted payment gateway. It will save you the burden and hassle of keeping data secure. PCI compliance is a standard required by many acquiring banks and payment providers. Thus, PCI compliance failure isn't an option.
Choose the right payment processing platform for your remote learning business
There's no doubt that COVID-19 is driving demand for distance learning and remote learning tools. However, it will be a short-lived success without the right payment infrastructure.
Third-party processors can help you to get your business off the ground. However, the fact remains that they are a dangerous choice long-term. The best solution for your remote learning business is to take control of your payments by opening a dedicated merchant account capable of accepting credit and debit cards both domestically and overseas.
DirectPayNet has helped businesses set up merchant accounts for over a decade. As a knowledgeable merchant services provider, we know how to help you secure credit card payments for remote learning businesses.
So, don't delay. Take advantage of our in-depth knowledge and contact us here.