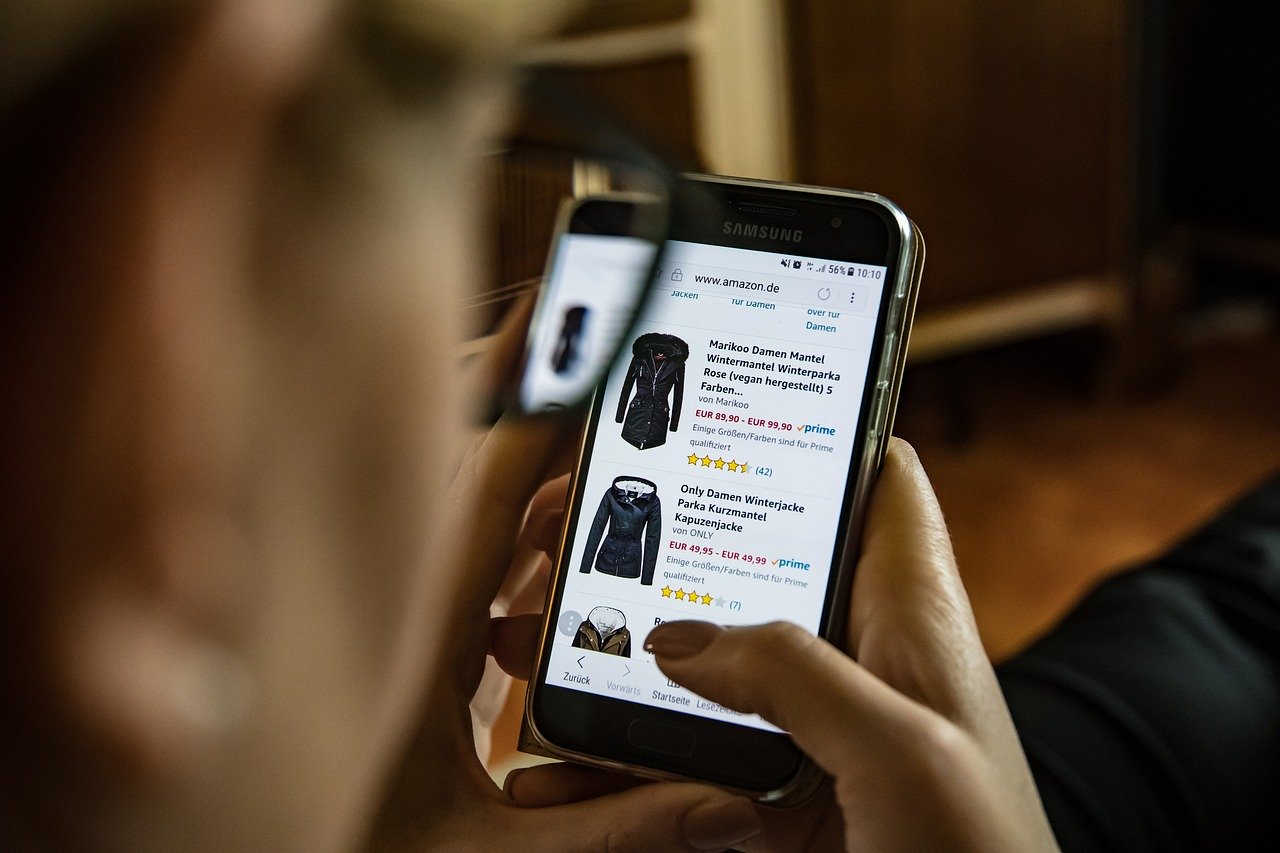 A Payment Gateway Can Unleash Independence For Amazon Sellers
Jun 16, 2020 6-MINUTE READ
Amazon sellers, if there was ever a time to own a dedicated e-commerce setup and get a payment gateway and merchant account for your business, it is now. More brick and mortar stores have been moving to Amazon to sell their products, because of social distancing and stay at home orders. This seems like the easiest route to getting started in e-commerce. And you may already be using this platform to run an online store, which means you now have increased competition.
For some merchants this pandemic has shown that relying on third-party platforms to sell your products can have serious pitfalls. You're not the one calling the shots. You will be at the mercy of whatever decisions these platforms make in their best interest. You're losing 10-40% of your sales revenue before you see any money!
This is one of the reasons why we advocate that businesses should have their own merchant account, especially if they want to scale. So, let's take a quick look at the advantages and disadvantages of selling through a third-party seller versus managing your own sales with a dedicated merchant account.
The problems with selling through a platform like Amazon
The competition on Amazon is brutal. How can you guarantee that your products will show on the second page of search results much less first with millions of other sellers? Are you going to pay to play with sponsored posts? Hope that Amazon selects your brand as their preferred item?
Now, coupled with the coronavirus, this is a constantly changing landscape on Amazon to which you have no control. If, for example, you used to rely on affiliates to sell your products via Amazon, how would their affiliate commissions affect your business? Not sure what we speak of? Well, since the pandemic, there's been a reduction in affiliate payouts. That removes incentives to potential new affiliates.
But – there's more.
Amazon took the decision in March to prioritize shipments of essential goods during the outbreak. That means, if your products were not classified as essential, you would have been affected. Stores with non-essential products would be in limbo until Amazon decides to reopen to allow shipments to and from its warehouses under the Fulfilment by Amazon (FBA) program. This decision affected millions of third-party sellers, just like you. Just like you, they lost significant revenues because they weren't in charge of their own operations.
There are also:
restrictions on product pricing;
lower profits; and
inability to trade high-risk products
Now, imagine having more control over sales and decisions about stocking, selling, and shipping items. Or that you had another option that was primary or even supplemental to selling on a third-party e-commerce website? That's the type of freedom having a dedicated merchant account brings to the business table.
The fact that you're selling via an online platform shows that you know the power of e-commerce. Now, with the effects of the coronavirus it shows even more why you should have control of that process.
The e-commerce surge spurred by COVID-19 will continue post-pandemic. Do you have a payment gateway and merchant account to take advantage of it? If not, contact our reps to get started.
Payments via Amazon and Google Merchant Center vs. an independent merchant account
Amazon payments – minus associated fees – get tracked and paid out every two weeks. These associated fees can range from commissions, monthly fees, storage fees, product refunds. You can get an idea of some of the seller fees here.
Waiting two weeks (unless Amazon holds payments as a precautionary measure) to access a payout is one thing. You still need to account for how long it takes your bank to process the payment. Depending on the bank, it could be up to five days. That's a minimum of 15 days before funds are accessible.
Google Merchant Center is not quite like Amazon. The Merchant Center is more of an advertising tool. It allows you to plug in all your products, pricing and inventory from the online store on your own website. It makes it easier for potential buyers to buy within their search results on the search engine.
According to Google, "disbursements for individual orders may take at least 14 days after order shipment". Now, the free advertising that Google opened up for sellers may be enticing. But focus on the overall picture, especially the fact that decisions can be as quickly reversed as they are made.
Other things to consider is what is the percentage of captured cross border orders.
How things differ with a merchant account
With a merchant account, there is quicker access to revenue from one day or up to seven days at most. Plus, your merchant account is directly tied to your business bank account for direct payments. You also have the ability to:
increase sales and revenues and pocket more of your earnings;
accept a variety of payment methods (e.g. debit or credit cards, e-checks, ACH payment);
access offshore solutions to expand into new markets;
accept payments in multiple currencies; and
manage your money better, because you have direct access to your sales and market data.
So, ready to make the leap to independence?
Here's what you need for a merchant account
There are a few requirement for merchant account approval, especially if in a high-risk business category. We've outlined the major ones below. It may seem like a long and overwhelming list. But as a current seller, you should already or be able to quickly meet these expectations. And, if you work with a payment processor like DirectPayNet, we can help you navigate through all requirements and sail through your merchant account application.
A Secure and compliant website
It's not as hard as it seems to establish your own e-commerce presence on the web. There are several website hosting companies and multiple website platforms to get your site up and running in no time.
The main issue is to ensure that your site is PCI DSS compliant. PCI compliance includes:
Having a secure website with HTTPS
Secure, encrypted checkout process
Up to date anti-virus software
Clear shipping and returns policies
Having visible contact information
Frequent security systems and processes test
Products should be clearly displayed and described. It's ideal to not sell items likely to get stuck in a supply chain delay (from China, for instance). You can meet order fulfillment requirements that are a part of the valuation process.
This post on website compliance goes into more detail on some of the other requirements.
A business bank account
You may already have this, but if not, get a business bank account to secure a merchant account. No negative balances are allowed. The bigger balance you have, the better. Personal checking or savings accounts are not part of the application process. Bank statements are though, so make sure your company's account and history of transactions are in good order.
Good credit history
Credit history is affected by every aspect of a financial life. A good credit history is key for any merchant account application. That goes for the owner of the business or an appointed director. If your business is new, your personal credit history will be one of the most important items to consider.
A good business history
Amazon kicked out many sellers for abusing and taking advantage of buyers during the pandemic. This type of business practice affects merchant account applications too. Involvement in price gouging is a significant strike against getting approved. Aside from being cruel, acquirers will consider this when they look at the reputational risk of your company.
Underwriters look at online reputation (positive or negative). They can get this from review sites like Better Business Bureau (BBB). Large numbers of bad reviews on sites like BBB or similar are a major hurdle to merchant account approval. Clean up your online reputation and answer all customer reviews.
A dedicated merchant account and payment gateway makes sense
COVID-19 has changed many things. But one highlight is the immense benefit of a dedicated payment gateway and merchant account for payment processing. As an Amazon seller, there are serious limitations. The decisions you can make for your business, and the potential for growth as you expand, even beyond borders, is not wholly in your hands. Plus, it works out better for you to be independent.
Were you one of the many sellers who only had an Amazon presence? If so, you got burnt with the restrictions on non-essential items over the last few months. You certainly know the pains and the loss of income.
But more importantly – you get a bigger chunk of your revenues. You have fewer seller fees to pay over to Amazon. You won't need to wait two weeks or more to access your payment. Plus, you have access to all your stats and sales data so you can make strategic business decisions.
With your own payment gateway, you have options and control. So, yes, having your own e-commerce website and gateway will require a lot more work. But the rewards are oh so worth it.
Expert guidance will also make the payment processing application process much smoother. So, contact DirectPayNet today. Let us help you be independent with your own payment gateway and merchant account.