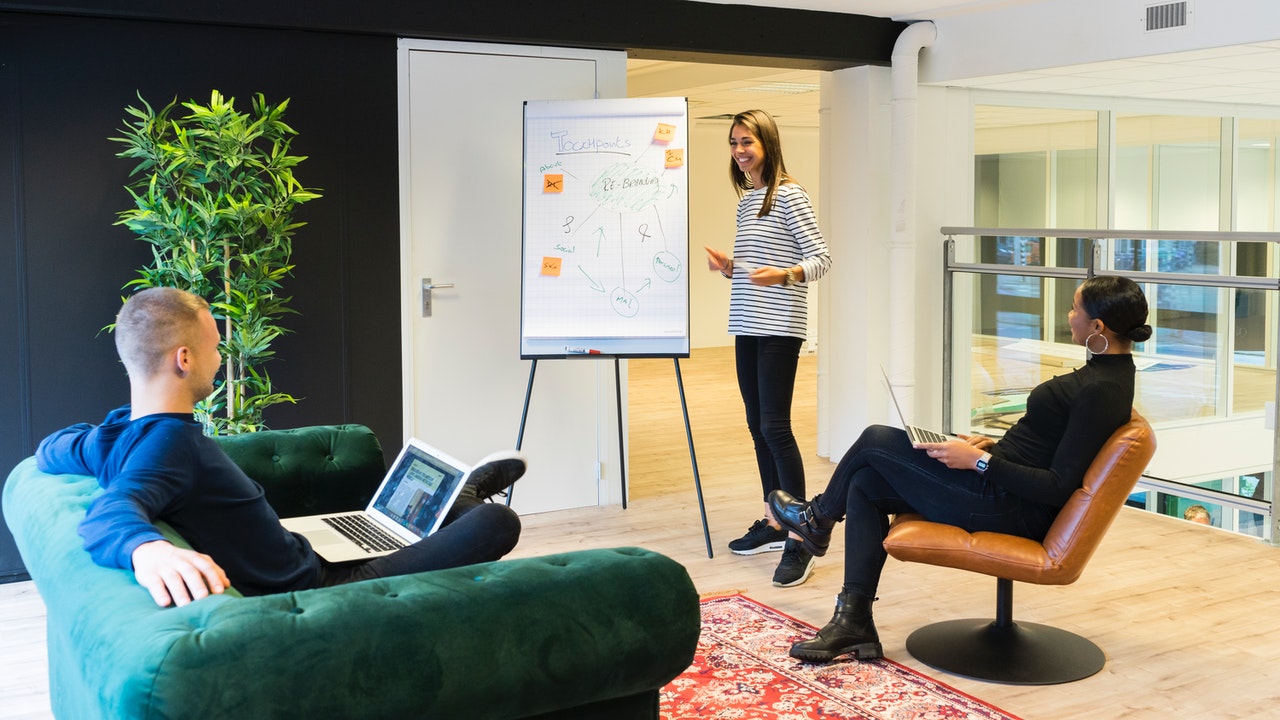 Reduce Chargebacks & Refunds With 3DS2 – It's Better Than 3DS
Aug 15, 2020 6-MINUTE
Authentication tool 3-domain secure version two or 3DS2 aims to cut the burden of chargebacks and refunds. And, thank goodness, because version one was a conversion killer for many high-risk merchants.
The updated version of 3DS introduces a new technology that reduces fraud rates and improves online purchase experiences. Thus, increasing your profit and minimizing losses.
Many merchants complained about the unfriendly user experience. Fraud and chargebacks were increasing, and purchase experience was very clunky for clients who had to remember a password. The release of 3DS2 is a sigh of relief for both merchants and customers around the world.
Here's some useful information on the newer version of 3DS. We'll explain how it's different from the first version, as well as some key benefits.
What is 3DS And Verified By Visa?
3-Domain Secure (3DS)
This tool provides an additional layer of security for online transactions made via debit and credit cards. 3-Domain secure technology was first implemented by Visa to improve online purchase experience. Think of it as two-factor authentication services like the one used by Gmail and other popular online service providers.
Here are the main advantages:
Chargeback liability shifts from the merchant to the customer. So, if a transaction is processed using 3DS, the customer cannot claim fraud unless they have proof themselves that fraud was committed. Without 3DS, merchants had to prove that the transaction was valid and present proof to dispute the chargeback, which is difficult in an online card-not-present (CNP) environment.
Lower payment processing fees and longer payment terms with merchants.
Customers feel more confident that there's an extra layer of security within the payment gateway.
What Is VbV or Verified by Visa?
Verified by Visa or VbV is an advanced anti-fraud tool by Visa that many businesses use to cut down fraud and chargeback rates to diminish revenue losses. Just like 3DS SecureCode by MasterCard, VbV adds another level of verification that requires the purchaser to enter a passcode.
3D-Secure V1: Issues faced by merchants
Here's the truth about chargebacks. They were designed for customers so they could feel protected and secure when using their Visa or Mastercard for purchases. But many consumers are using it as a weapon against the merchants.
Merchants agree to allow chargebacks by accepting credit cards for payment of their products or services. But customers abusing the right to chargebacks is causing substantial losses for payment processors and online merchants. Additionally, here are some common issues faced by merchants in the first version of 3DS within the payment gateway.
Merchants pay a fee every time a customer files a chargeback. This varies but is usually around $25 per chargeback dispute.
It takes a lot of resources for merchants to dispute illegitimate chargebacks. They need to look through their server for customer logs and get proof of the transaction occurring and that it was done by the customer. Thus a merchant needs to show as much personal customer information as possible.
Having customers create and remember a password for future use causes friction and lowers the conversion rate on a checkout page.
According to analysis from 2019, around 22% of transactions were lost because of 3DS version one.
On average, 3DS transactions take around 37 seconds to complete. This experience is too long during the checkout process.
Mobile browsers don't support many 3DS implementations that result in mobile customers running away from merchants and businesses.
High-risk merchant accounts were on the edge of the cliff. Multiple issues of 3DS version one made merchants panic. But, 3DS2 came to the rescue.
How do 3DS and 3DS2 differ?
What is 3DS2
The newer version of 3-domain secure is 3DS2. This version aims to eliminate all the short comings of 3DS and provide a better online purchase experience. EMVCo is behind the update of 3DS2.
Version 2 of the authentication tool adapts the new features that are required for online payments. It's the way forward to help customers and merchants transact securely without worrying about payment processing.
3DS vs 3DS2
There are a handful of differences between 3DS version one and 3DS2. Check out the points below to learn more.
3DS2 uses 10x more assessment data points than the previous such as device fingerprinting, IP address log and other specific information about the customer that is typically unique.
The first version of 3DS was designed for only web-based browsers. 3DS2 supports all devices and allows developers to make use of the software development kit to integrate verifications natively.
Unlike 3DS, 3DS2 supports OTP (One-Time-Password), biometric, or facial-recognition so that customers don't have to remember a password.
Seamless integration of 3DS | Avoiding Chargebacks
Not all payment gateways are providing seamless integration of 3DS2 yet. Slowly but steadily, payment facilitators are adopting the new protocol of 3DS2 to help merchants avoid high fraud and chargeback rates. But some SaaS companies are providing seamless integration of EMV 3DS to merchants.
Paay is a SaaS company that utilizes 3DS2 for helping merchants eliminate chargebacks, increase approvals, reduce false declines, and provide frictionless transactions.
Software like Paay sits on the merchant checkout page to implement all the benefits of 3DS2. It helps merchants to make the most of the newer version of 3DS2.
3DS Implementation in the USA and Europe
USA and Europe both utilize 3DS technologies, but the implementations are different.
PSD2 is a European regulation for electronic payment services. PSD2 introduced Strong Customer Authentication (SCA). It's an up-to-date security measure that regulates online payments.
SCA requires a minimum of two authentication factors out of three for a successful 3DS implementation. Those factors are:
Something the consumer knows like a one-time password;
SMS to their mobile phone, PIN, etc.;
Something the consumer owns like debit card, mobile device, etc.; or
Something the consumer is like iris scan, voice recognition, etc.
This makes sure the customer doesn't have to rely on their memory for a cumbersome password.
In the USA, 3DS payment gateways only require one method to authenticate the transaction. It can be in the form of OTP/SMS/PIN, CVV number, or biometric.
Unlike 3DS implementation in Europe, USA gateway processors don't require an authentication from the customer. Some merchants are relying upon a seamless integration that protects a majority of transactions. But it's not a full proof integration of 3DS. That's because not all transactions can be authenticated without customer friction.
Now let's move forward and look at some of the top benefits offered by 3DS2 for merchants.
Benefits of 3DS2 for merchants
The 3DS2 model provides multiple benefits to the merchants. The following are some highlights:
Data is everything. With 3DS2, more information is shared between the merchants and customers. It helps the merchants to analyze the customers so that they can avoid chargebacks and decrease fraud rates.
3DS2 supports all devices mobile or desktop. It helps the merchants to set-up an app for every platform without needing to worry about how they will integrate the 3DS authentication.
In 3DS, chargebacks were decided upon the customers' bank. With 3DS2, merchants can set-up risk models to identify frauds, handle chargeback disputes, and more on their own. Now the customer has to prove that the transaction is fraudulent, which is more difficult but less work for the merchant.
3DS2 supports seamless and frictionless transactions. It means that consumers will not see any fancy and challenging screens to authenticate transactions. Users will now be able to buy things without facing any frustrating verification processes swiftly.
Many users abandon their cart just because they are unable to remember the static password. With 3DS2, users don't have to enter static passwords for authenticating the transactions. 3DS2 relies on a one-time password, biometric verification, etc. which means faster transactions and less abandonment of carts.
Are you excited about the newer version of 3DS? It's time to select a reliable 3DS partner!
Selecting a 3DS Partner
Are you looking to open to a merchant account for your high-risk business? Then select a reliable partner who can help with 3-domain secure and lowering chargebacks for your high-risk merchant account. We know choosing a payment gateway partner isn't easy, as the risks are high.
Gateway processors have all the information about you and your customers, so select one wisely. Look for payment gateways that internally support 3DS and other chargeback prevention methods. You can add an external provider like PAAY to use 3DS2 technology. There are also several gateway providers that support this new version of 3DS.
The ball is in your court. DirectPayNet has over 10 years of experience specializing in resolving high-risk payment challenges across a wide array of verticals. Unlike some other merchant service providers, we offer experience and knowledge. Our goal is to help you build, launch and grow your online business.
Securing a high-risk merchant account isn't easy. But we can help you set it up for your business.
Say good-bye to submitting applications and contact us to quickly set-up a high-risk merchant account. We'll do the heavy lifting for you so that you can concentrate where it matters the most.