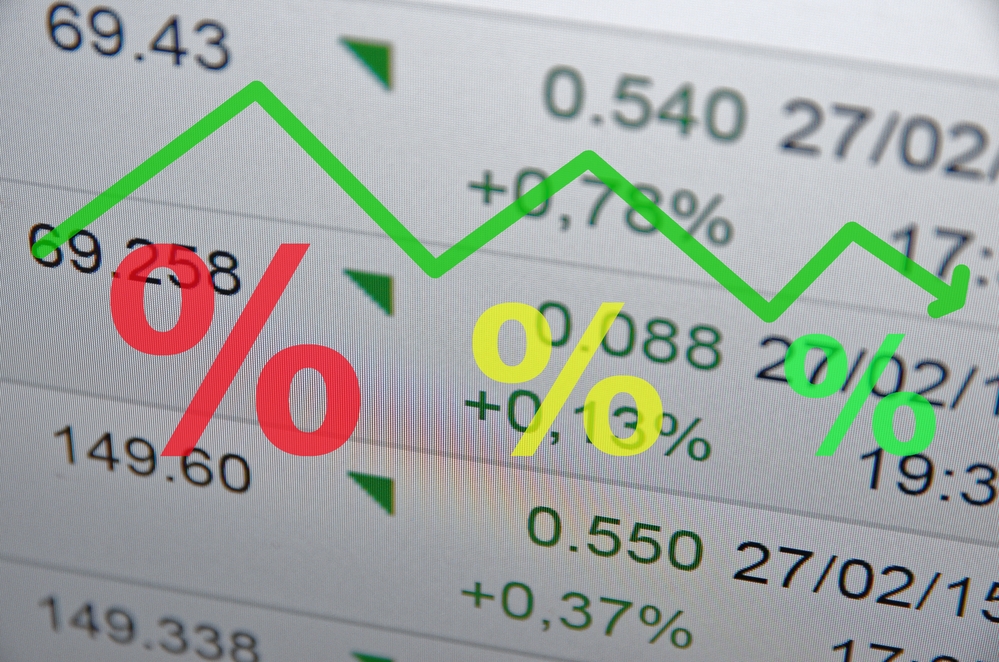 Save Money & Qualify for Level 3 Credit Card Processing Rates
Sep 12, 2022 3 minute Read
Level 3 processing offers lower interchange fees and helps businesses better navigate their data to increase profit and decrease costs. So why isn't anyone talking about it?
Find out what it takes to qualify for Level 3 processing, what additional information you'll need to provide, how it compares to the other levels of data processing, and the required fields for each. Level 3 is a powerful and inexpensive way to save costs while keeping your business more organized and ready for the future of commerce.
What is level 3 data for credit cards?
Level 3 data is the credit card data that you won't see when you use your credit card at a store. This includes the BIN, card type and expiration date. Level III or L3 is also used to refer to this information in general. The name comes from how it's divided into levels: Level 1 being the consumer-facing information on a receipt and Level 2 including more detailed information about an individual purchase (like a total amount).
Level 3 data is the most detailed of the three levels, and includes information like a cardholder's name, address and phone number. It also includes the credit card number itself. This information can be used for fraud prevention or to help identify a customer's preferences. It may also be used for marketing purposes.
What does Level III data include?
Level III data is the most detailed level of credit card data. It includes:
Name of the cardholder
Last 4 digits of the card number
Card verification value (CVV) or security code, which can be found on the back or bottom edge of your credit card. You may also see it referred to as CID (card identification).
Expiration date for the credit card.
Service code for the Visa or MasterCard account, which helps differentiate between different cards within the merchant account from one another (e.g., if you have multiple ecommerce businesses that all use a single merchant account). This allows your merchant services provider to process transactions more efficiently and accurately without having to contact you every time they're not sure which business it belongs to.
All of this information is on top of Level 1 and Level 2 data. As you can see, there's a lot of potential once you activate L3 data.
What is the difference between L3 and L2 data?
Let's break down what each data level of processing includes.
Level 1 Data
Level 1 data includes basic information about the transaction, such as:
The amount charged and currency (e.g., $10 USD)
Merchant ID number (MID)
Card type (e.g., Visa or Mastercard)
Level 2 Data
Level 2 data includes the above information, plus:
The location of the transaction (e.g., United States)
The date and time of the transaction
Level 3 Data
Level 3 data includes the above information, plus:
Customer ID number (e.g., 1234567890123456)
Merchant name and address
The type of business (e.g., restaurant, retail store)
A description of the transaction (e.g., food purchase)
How does Level 3 processing work?
Level 3 processing works by using a data processor to extract all of the information from each transaction. The processor then sends this data over to a business intelligence platform, where it can be analyzed and used for decision-making purposes. If you're currently only using Level 1 and Level 2 data, this move will help you gain insight into what's happening with your sales, costs and profits.
The first step is to figure out what kind of data you want to collect. You'll want to decide whether you need a specific type of information or if it's more important to capture the movement itself. For example, if you're looking at customer lifetime value, then it makes sense to track their purchases over time.
If you're more concerned with the customer's average purchase size and frequency, then you should be tracking things like their average spend or the number of orders they place over a set period. The second step is to decide how you want to collect this data. If your company already has an existing CRM system in place, then it might make sense to use that as your starting point. However, there are many other options available today that can help automate this process for you.
Who can use Level III processing?
Level III processing is best suited for businesses who have a large volume of transactions and want to optimize their revenue by increasing the average spend of each customer.
This can be especially useful if you have a subscription-based business model where customers are paying on a recurring basis. It also makes sense if your company has a wide variety of products or services that need to be sold together in order for them to be effective.
How does Level 3 credit card processing save you money?
The biggest benefit is a lower interchange rate by more than 1% on certain types of cards, like corporate business cards or commercial cards.
1% doesn't sound like much, but keep in mind that it's per transaction and credit card processing fees can go as high as 5%. Since the discount applies mostly to corporate cards, it makes sense for merchants selling to corporations or SMBs working with large corporations. However, there are benefits to anyone who uses it.
Level 3 data includes much more detail than L1 or L2, which allows you to adjust your marketing and sales to increase profits and customer order value.
Other features of Level 3 credit card processing.
Level 3 credit card processing is a great choice for business owners who want to integrate their point of sale software with accounting software. Level 3 offers built-in B2B fields that allow you to send data directly from your POS system to your accounting software. You can also use the Level 3 integration tools to send reports and track sales or inventory inside your accounting package.
Qualifying for Level 3 processing rates.
To qualify for L3 processing, here's what you need:
Level 1 data: merchant name, transaction amount, date, and billing zip code.
Level 2 data: sales tax amount, customer code, merchant postal code and tax ID, invoice number, and order number
Product/item description (SKU)
Commodity code and product code
Unit price, extended price, discount amount, per line discount, and line item detail total
Quantity and unit of measure
Debit/credit indicator
Shipping/freight amount and duty amount
After ensuring you have all of the proper information, you need to ensure that your processor supports Level 3 data as well as your payment gateway or virtual terminal. It also depends on the credit card network.
To qualify for Visa or Mastercard Level 3 processing, you need to process at least 20k transactions annually. There are also a couple of forms to fill out and a quarterly network scan required.
American Express and Discover do not offer Level 3 processing.
Level 3 credit card processing makes it possible for businesses to process large B2B transactions out-of-the-box, using built-in B2B fields and integrations with accounting software.
Level 3 credit card processing is ideal for high-volume business-to-business merchants looking to streamline their business processes. The solution is designed to help businesses process large-scale credit card transactions with ease. It includes a built-in B2B module that supports invoice and purchase order processing, level 2/3 data encryption, full business reporting and unlimited users.
Processing Level 3 credit cards has become an essential tool for businesses that operate at a large scale. By taking advantage of these features, level 3 credit card processing allows companies to save money on credit card payment processing fees and use powerful data to improve sales and revenue.
Looking to add Level 3 processing to your business? Speak with the experts here at DirectPayNet. We'll help you qualify with the right processor.