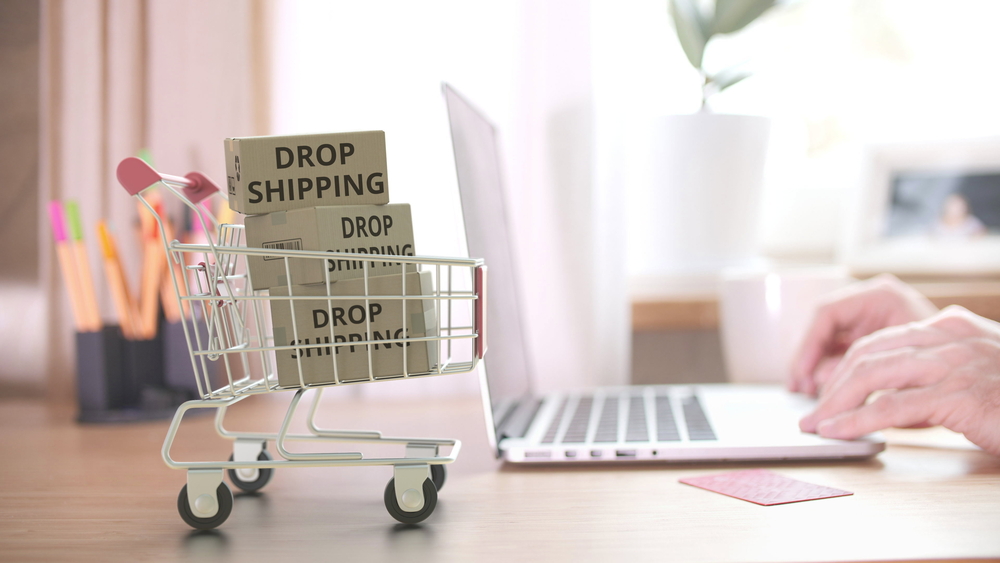 Stripe for Dropshipping? Solutions and Alternatives
Oct 7, 2022 3 minute Read
The most common way to accept payment online is through credit cards. Stripe is one of the most popular credit card gateways to use at checkout, but is it good for dropshipping?
Recently, we got an email from someone distraught about their new dropshipping business they set up with Stripe.
We don't recommend using Stripe for your dropshipping business for several reasons, of which we'll get into below. But it is possible to use it and probably your best bet when just getting started.
Find out all you need to know about using Stripe for dropshipping and it's better alternatives.
Can I use Stripe for dropshipping?
Yes! And no.
Stripe can be used for essentially any online business and offers a powerful, user-friendly payment gateway that gets customers through your sales funnel in a snap. But there's a caveat: Stripe only supports low-risk ecommerce business.
Dropshipping is considered a high-risk business model. Because you have no inventory and essentially act as a middleman between supplier and customer, there's a lot that credit card companies and payment processor will say is "up in the air". There's just too much at stake and not enough in your control for your business to be consider safe.
For new businesses, Stripe is great to get started. You can rack up some processing history before anything bad happens. And in the meantime, you should be applying for a real merchant account that does support dropshipping.
To answer the question: yes, you can use Stripe for dropshipping, but you need to have a backup option that supports your business.
Stripe is great for businesses of any kind that process LESS THAN $25K/MONTH. If you approach that limit or see your business scaling quickly, open an alternative account ASAP. There are alternatives to Stripe that do work well with dropshipping merchants.
Why does Stripe flag low-volume dropshipping accounts?
Stripe can choose any reason they want once they see which category your business falls under. In the case of the business owner in this email, there's something a bit more complex going on.
If you operate a store in one country (even if it's incorporated there), but you're logging into your Stripe account from another country, they will see that your IP doesn't match your business location and flag your account.
It does seem inappropriate given the connected state of the world and business, but that's how Stripe operates.
What is better Stripe or PayPal?
If we had to choose, PayPal would be better for new businesses.
Both Stripe and PayPal are terrible for dropshipping stores, though. They should only be used to either:
Build processing history (low sales volume only), or
As a backup payment gateway
Stripe is popular and familiar to all, so it is easily misconstrued as a good option. PayPal is super simple and a consumer favorite. But neither support your business, both will shut you down and freeze your funds, and customers don't really care that much in the end.
What can I do if my Stripe account is frozen?
Many people get in touch with us directly because Stripe or PayPal shut down their store. When we received the email we mentioned at the beginning, the entrepreneur had their ACCOUNT FROZEN AFTER JUST 4 TRANSACTIONS.
That's insane. In fact, Stripe is usually not that fast to shut down a business unless the ticket size is too high. the specifics don't really matter here because in the end, you just want two things:
Getting Your Funds Back
This is tricky and takes some time. First, you need to send a physical letter to the head of Stripe's risk department. Send it with tracking and require a signature upon arrival. There is no phone number to call, so don't hold your breath for speaking with someone directly.
This is the only way to speak with a human at Stripe. The Stripe support team is notoriously impossible to get in contact with.
You won't be able to ask for all of your money back right now, but you can ask for about 50%. Stripe needs to keep some of it in case chargebacks come through and they need to refund the transaction.
Every month, ask for another 50% from the customer support contact you're in touch with. Stripe can only hold your funds for a total of 180 days. This method will get you as much money back as possible before that 180-day mark.
Accept Major Credit Cards Again
The second thing you want is to immediately start processing payments again. You can't leave your customers out in the cold, or else they won't come back to buy from you again.
What you want to focus on here is the basics: accept Visa and Mastercard payment methods first. Credit card payments (and debit cards) are the most popular forms on online payment. If possible, add American Express as well as ACH.
First thing's first, set up yet another payment gateway. You can choose Stripe, if you want. There's also PayPal and Authorize.net.
Yes, there's the risk that your account will be shut down again. But this is only a temporary option.
While you're operating with either payment processor, keep ticket sizes low and make sure you're not approaching a sales volume of $25k/month. You should be fine if you can stay clear of that threshold.
After you set that up on your site, immediately start applying to a real merchant account (i.e., through DirectPayNet). This is the only way to secure your business without the risk of your fund being frozen or account shut down.
What are some alternatives to Stripe as a dropshipper?
The only real alternative service provider to Stripe is a real high-risk merchant account.
Stripe, PayPal, and WooCommerce (on WordPress) work so quickly because they don't give you a merchant account. They set you up with a gateway and allow you to process transactions within their own merchant account…up to a certain volume.
Once you reach $25k, that's when they start looking into your business and provide you with a real merchant account. Many people complain about this process because things work wonderfully for a few weeks or a couple months, and then one day they get hit with a bunch of due diligence stuff.
If you're a high-risk merchant (which you are if you're a dropshipper) then Stripe won't approve your application. Instead, they'll freeze your account until all of the pending transactions go through and the refund/return window closes. 180 days.
Some popular alternatives are us here at DirectPayNet, authorize.net, and 2checkout.
Don't use Shopify Payments. It's Stripe with a different name. We understand the Shopify dropshipping ecommerce platform is very popular, but we also know they don't realize Shopify Payments isn't required. You can use virtually any online payment provider with Shopify. Just check their API for compatibility and you're Shopify store will be set for success.
Dropshipping outside of your own country?
If you're sending products to other countries (e.g., your business is in the US but you're selling to non-US residents) and accepting payments from those countries, then you MUST get a local merchant account.
You can hold several merchant accounts for the same business. You're not limited to just one account. Use that to your advantage. Open a couple backups, just in case. Set some up that have better rates for certain card types. And definitely open one up for international transactions.
Conversion Rates on Stripe and PayPal Suck
It's a fact. These rates are abysmal. You'll make far less by using either of these for international transactions.
If you don't yet have a local payment processor or merchant account, then you should turn on dynamic currency conversion on your current gateway. This allows foreign customers to at least view and buy products in their local currency, which is then converted in the backend upon purchase.
If you have been approved for a local merchant account, then you can set stipulations within the gateway. Tell both your site and your gateway to show amounts in the local currency (euros, pounds, etc.) if being viewed by someone in that location.
You can also play around with the pricing in other currencies. Maybe customers are willing to pay a bit more!
Then, if you're worried about being paid in that other currency, you can open an account with Wise (formerly TransferWise) or Payoneer. They allow online businesses to transfer payouts in other currencies with solid conversion rates.
How can I build a good relationship with my processor?
Your first 60 days are crucial to the success of your account and relationship with your payment processing provider. Here are some tips to keep your account in good standing, no matter who you're processing with.
After 60 days, your processor will have a bit more flexibility with you. That will increase as time goes on and you remain in control of your business.
Fulfill Every Order
Don't leave anyone behind. If you're low on stock, tell the customer and find a solution. Don't keep them waiting. No order should be left unfulfilled for more than 24 hours (48 on the weekends is acceptable).
Provide Tracking
You want to minimize any possibility of a chargeback. Therefore, you need to provide tracking information for your sake. It's not just for your customer's convenience, it's for your records as proof of delivery.
Offer Refunds
If a customer doesn't want their product anymore, accept the return and offer a refund. It's better than having them dispute the transaction within their bank account and creating a chargeback instead.
Where can I open a dropshipping merchant account?
The team here at DirectPayNet is more than happy to help you with your business goals by providing you with a high-risk dropshipping merchant account—we even give you a human to talk to when you need!