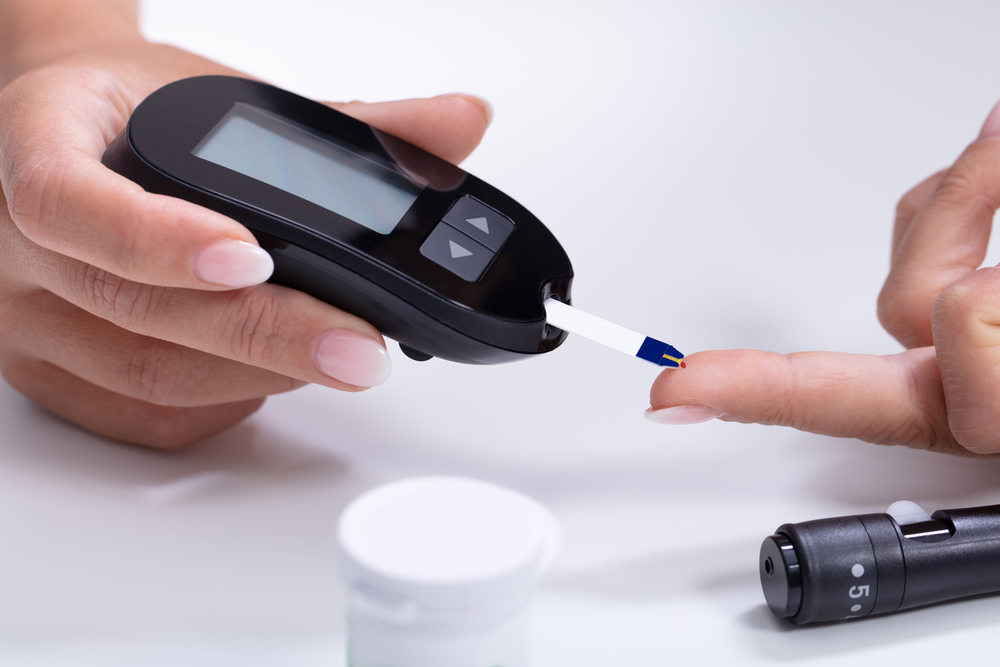 Weight Loss as a Side Effect? Find Out How Selling Blood Sugar Support Supplements Can Help Your Business
Apr 4, 2022 3 minute Read
Targeted supplements like those specifically for weight loss have one single goal in mind: for customers to lose weight. But what if you can give customers the weight loss effects they're looking for by selling other health supplements?
For example, blood sugar support supplements or diabetes supplements. These are targeted towards people who have diabetes and want further support in managing it—including fluctuations in weight. Can you also sell these products but target them towards customers seeking solely to lose weight? What about other types of pills like vitamins and compounds?
The biggest question you should have is "is this legal?" The answer is yes, it's legal (in most cases) and it can work.
Why You Should Consider Selling Blood Sugar Support Supplements (and Similar Products)
Simply put, selling these other products widens your offerings and potentially your audience. As a merchant, you know the troubles of selling weight loss supplements as-is. It often feels counterintuitive to allow the sale of supplements that consumers definitely want yet put up roadblocks every step of the way. You may not be able to avoid those roadblocks, but by adding supplements that also help with high blood pressure, neuropathy, cardiovascular health, and other health benefits you can broaden your audience.
Consumers Like Multi-Purpose Supplements
Why not kill two birds with one stone? Offering a supplement that has multiple benefits surely attracts new customers and may entice existing customers to stay and previous customers to come back. In terms of weight loss, there are many pills, treatments, and multivitamins that target one thing but also have weight loss as an advantage (or side effect).
Many healthcare professionals demand diet and exercise as part of a healthy routine for weight loss, but you as a supplements merchant cannot dictate entire lifestyle changes for your customers. Testing out new products like this can act as a supplemental treatment plan that supports customer's current lifestyles, making your product easier to adopt.
Safely Test New Products
Whether you want to take a holistic approach, change your formula, or simply offer something new, selling different supplements helps you test the waters. In this case, you're not replacing the existing product, you're supplementing it. Natural ingredients like gymnema sylvestre, cinnamon bark powder, banaba leaf extract, licorice extract, cinnamon extract, bitter melon, and others are known to aid in blood pressure, sugar balance, and overall health/wellness.
Testing holistic medicines might be the future of your brand, even if you think it relies on the placebo effect. With the consumer data you obtain after a month or so of sales, you can take the next steps towards doing what's best for your bottom line.
Market to New Audiences
The audience that succumbs to diet and health supplements is vast. With new products, you can target a different audience. For example, selling high blood sugar control supplements helps you target those with type 2 diabetes who also want to lose weight (most likely) and maintain healthy blood sugar levels. Or women in their 30s who want to stock up on vitamins that happen to help them boost their glucose metabolism. There's always a new audience.
Multiple Options Helps Customers Find a Product That Works
As you are well aware being in the supplements industry, not every product works the same across the board. Some people see incredible results—and what a boost to your brand when that happens. But others won't see any results at all, or so little that it's not worth continuing. The majority will fall somewhere in the middle.
By offering new products that attack weight loss from different angles, customers have a wider variety to choose from and, thus, can find a product that works for them within your brand.
Products That Weight Loss Supplement Sellers Are Adding to Their Arsenal
We're not predicting what will increase sales for your business or guarantee a boost to your bottom line before the end of Q4. Still, take some inspiration from the product types below that supplement sellers are adding to their online stores. Trends happen for a reason, so hop on while it's on the up-and-up.
Vitamins That Boost Metabolism
One way to tackle weight loss is through increasing metabolism. If you don't already sell these vitamins or compounds, it's time to start considering it. Amino acids, vanadium oxide, B-complexes, niacin, turmeric, and vitamin D are just a few of the vitamins that pack a punch when it comes to metabolic boosting. Others include biotin, chromium, berberine, and antioxidants like alpha-lipoic acid.
These vitamins also help with a lot of other things in daily life (as they are termed "vitamins" for a reason). Play around with the angle you want to sell these with, because weight loss can be the primary, secondary, or even tertiary goal for customers.
Fiber Supplements
A new study shows that fiber supplements can help users lose weight and keep their blood glucose levels in check. Fiber is an essential part of any diet and can even help lower cholesterol. Promoting fiber pills with the added benefit of losing weight in a healthy way has great potential for consumers. Especially for those who don't necessarily want to home in on losing weight, but would love to improve their digestion and shed a pound or two.
Blood Sugar Pills
These are typically advertised towards diabetics and people with insulin sensitivity or insulin resistance, but anyone can take them without doing damage to bodily function. They aren't prescription drugs even if they sound quite intense. Speaking of prescriptions, the Food and Drug Administration (FDA) recently approved a diabetes medication for use as a weight loss pill after succeeding through clinical trials. We're telling you this because if diabetes drugs can be used solely for weight loss, then related anti-diabetic supplements can also aid non-diabetic patients, too.
Blood sugar blasters and blood sugar premiers simply help the body regulate natural blood sugar levels, keeping it within the normal range, and might even help with food/sugar cravings, which in turn can help the consumer lose weight. In a world where pre-diabetic diagnoses are becoming the norm, pills like this can do double duty.
Energy Supplements
When someone has more energy, they burn more sugar and fat in their bodies. Therefore, having more energy and spending that energy leads to losing weight. This is often sold as a workout promoter, but consumers don't have to be gym rats to reap the benefits. Plus, a lot of people want more energy anyway, so you are free to spin this any way you see fit. Additives that provide consumers with energy (given in appropriate dosages) can lead to weight loss.
Pitfalls You'll Face When Selling Weight Loss Side Effect Products
The typical downsides come into play no matter what supplement you're selling. Attacking the market from new angle helps you branch out or expand, but you're still a high-risk seller.
Be Conscious of Labeling
The FDA has a nice labeling guide for your industry. What you say really matters when it comes to selling drugs like this. There can be no definitive statements like "you will lose weight" or "guaranteed lower blood sugar". You cannot guarantee these things, therefore you cannot state them on your labels. You also need to be clear about the ingredients, whether stated in the Supplement Facts section or ingredients section. You have options.
Don't Go Overboard with Advertising
Similarly, the FTC has a good guide for advertising for supplements. Much in the same method as above, you cannot make outrageous or definitive claims in your ads. Supplements are meant to help consumers find relief (or whatever it is your supplement does), not do the work for them. Therefore, you can say your supplement helps with weight loss, but it doesn't guarantee weight loss. See the difference?
Testimonials Can't Be Misleading
We all love the customers who get incredible results and want to share it with the world, saying "be like me!" But be careful how extreme the testimonials you use as promotions are. You cannot include specific, misleading results. Testimonials are a form of user-generated advertising. Even though you didn't create the text on your own, you've chosen to use particular statements that make your product look incredible. That makes a lot of sense. But it falls under the same guidelines as advertising, so be careful which ones you publish on your homepage or ads.
It's Still a High-Risk Industry
No matter which way you cut it, the supplements industry will always be high risk. Therefore, the same rules apply as with your initial products. That goes for payment gateways and processors, too. Differentiating your product line from the crowd will certainly draw consumer attention, but you'll need to convince payment processors that you're worth it. Or—better yet—use a high-risk-friendly merchant service provider like DirectPayNet to get you set up with the proper payment system.
No Matter What Dietary Supplement You Sell, You'll Always Be High Risk
This is exactly why you need a payment processor who can help you scale by giving you processing power without restraint. With DirectPayNet, you're connected with our merchant services support team that carries extensive knowledge of your industry as well as connections with processors that work with you.
Contact us today to get connected with the processor that's right for you.