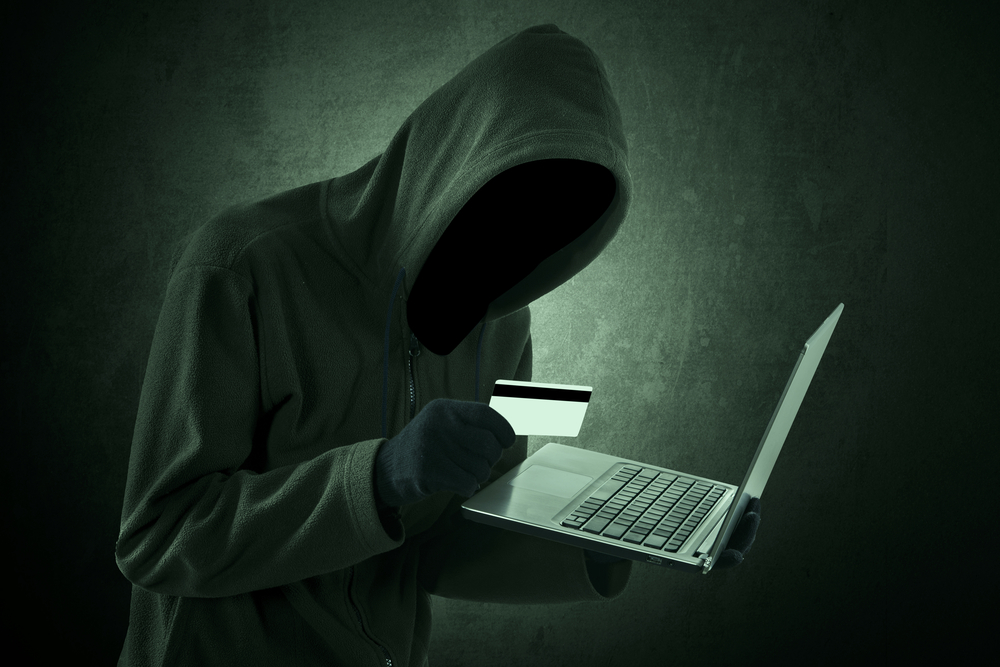 5 More Signs of Credit Card Fraud at Checkout
Feb 24, 2023 4 minutes
It's no secret that credit card fraud is a growing problem across the entire globe. As technology advances, so do the methods and schemes used by fraudsters.
Unfortunately, it can be difficult to detect and stop credit card fraud at checkout. But don't worry; in this article, we'll cover five more telltale signs of fraudulent activity scammers use at checkout that you can look out for. We'll explore the warning signs to watch for and offer some tips to minimize risk.
Armed with this information, you can protect your business and your customers from potential phishing scams and make sure the purchases going through your payment gateway are as secure as possible. You can read our first 5 signs of fraud here.
So, let's dive in and uncover five more telltale signs of credit card fraud at checkout.
What is Credit Card Fraud?
Credit card fraud is a growing problem across the world, and technological advances have made it easier for fraudsters to exploit weaknesses in the checkout process.
Fraud can come in various forms, including identity theft, skimming, and phishing. Merchants need to be aware of the warning signs of fraud and take steps to protect their customers and their business from it.
At checkout, fraudulent activity can be difficult to detect, but there are telltale signs that merchants should look out for. These include:
purchases made with a stolen credit card
unusually large orders
orders from multiple locations
requests for an unusually large refund
shipping and billing addresses that differ from one another
maxing out the available credit on a brand new card or new account
Something you should know: all online purchases and sales come with a level of risk due to them always being CNP (card-not-present) transactions. This type of fraud and risk doesn't happen in stores because the physical card is present and the cashier can verify the person's identity on the spot.
To protect against fraud, merchants should always verify the cardholder information, ask for additional authentication if necessary, and obtain the customer's signature at the time of purchase.
Additionally, training staff to recognize suspicious activity and double-checking customer information can help to further protect your business and your customers.
5 Signs of Credit Card Fraud During Checkout
1. Same Card, Different Shipping Address on Multiple Orders
One such sign of fraudulent activity at checkout is when a customer orders multiple items with different shipping addresses but the same credit card.
This could be an indication that the customer is trying to purchase items for someone else, but it could also mean they're using a stolen card.
What to do about it:
AVS (address verification), CVV, and 2FA (2-factor authentication) like Visa's 3D Secure—MasterCard has one too—will help verify the identity of the user.
It's not definitive proof that because a shipping address doesn't match the billing address equals fraud, but it is one step closer. We want to minimize risk as much as possible. When there seems to be a mismatch of information, you can set up your checkout flow to be friendly and informative. Let the customer know that the address seems off and they need just a bit more information to keep things secure.
Sure, it takes an extra few seconds but the safety of a customer is most important. Taking these additional steps can help reduce the risk of fraud and protect both businesses and customers.
2. Several Cards Used for a Single Order
One increasingly common form of credit card fraud is when a fraudster uses multiple cards to purchase a single item. This is done to cover high-value purchases and is also known as "card stacking."
In this type of fraud, the fraudster may even use multiple cards from different issuers, often from different countries. They'll use the same address but with different cardholder names, and make a single purchase. Sometimes mixing card types, as well, like debit cards, pre-paid cards, and credit cards from different lenders.
A similar form of multiple card fraud is when a single card is used to make multiple purchases, often with small increments. Hackers may use a stolen card and make purchases in small amounts in order to avoid detection. This can be especially hard to detect as the fraudulent purchases will likely be made from different merchants.
What to do about it:
To protect against multiple card fraud, merchants should look for suspicious behavior at the gateway level. For example, if a single order is being placed with multiple cards, have some checks in place to compare the billing information from those cards.
Many high-ticket orders are expensive and do require multiple cards to complete, so the fact of using multiple cards shouldn't be shut down right away. Instead, spend a little extra time or money on automation services that make it more secure.
This would be a good opportunity to contact the customer directly and ask them to check their credit card statements and issue a credit freeze. Do this even if each card contains the same customer name and come from the same credit card company. You don't want your business to be infamous for being a zero liability company.
Merchants should also be aware of customers making multiple small purchases with the same card. This should be flagged as potential fraud and the customer should be asked to provide additional verification of the card.
3. Shipped to Freight Forwarding Services
Freight forwarding services can be a great tool for businesses to ensure their goods are delivered promptly and safely. Unfortunately, they can also be used as a way for fraudsters to carry out credit card fraud.
In order to protect your business and customers from fraudulent activity, it is important to recognize the warning signs and take the necessary steps to minimize risk. This one coincides with foreign purchasers as freight forwarding services are used to ship internationally most of the time.
What to do about it:
This issue is a tough one to recognize and prevent. Monitoring IP addresses and matching them to billing locations is a good strategy. You could also have in your system a list of the most popular freight forwarding companies and their addresses to flag. That way, customers are asked more verification information before the payment goes through.
4. Email Address Doesn't Match the Shopper's Name
One of the most common signs of potential credit card fraud at checkout is when the email address provided does not match the shopper's name. If the email address and the name are significantly different, it could be a sign of a stolen credit card or identity theft. It may also be a sign that the customer is misrepresenting themselves to hide their identity.
What to do about it:
Not everyone uses an email address with their name in it, and that's okay. But many emails do contain either the first name, the last name, or the customer's initials. Get fraud prevention software that can compare billing names with the provided email. If there is no matching content at all, then it could be a fraudster.
5. IP Address Doesn't Match Shipping or Billing Address
One of the warning signs of potentially fraudulent activity at checkout is when the IP address associated with the transaction does not match the shipping or billing address. When customers are making online purchases, the IP address associated with their transaction is recorded.
IP addresses in fraud can be used in two ways:
Fraudsters may attempt to use a different IP address in order to commit credit card fraud, like using a VPN.
Fraudsters may be shopping with an IP address that doesn't match the location of the billing address.
What to do about it:
The most effective way to check for irregularities is to compare the IP address associated with the transaction to the shipping and billing address. If the two do not match, it is a potential sign of fraud.
Another way to help determine a fraudulent transaction is to look for suspicious activity associated with the IP address. If the same IP address has been used to make multiple purchases with different cards, this can be an indication of fraud. By checking the IP address, it is possible to identify any suspicious activity that may have been associated with it.
Best Practices for Keeping Your Business and Customers Safe
One of the most common types of credit card fraud is identity theft. This is when someone steals a customer's personal or financial information and uses it to make purchases without their knowledge or consent. To prevent this kind of fraud, it's important to have a secure checkout system in place and to always require customers to enter their billing and shipping information as well as at least one form of identity verification.
Another type of credit card fraud to look out for is when a customer attempts to make a purchase with a stolen or new credit card (which is another form of identity theft). To reduce the risk of this kind of fraud, you should always check that the billing address and zip code provided match the address associated with the credit card. You should also ask for additional forms of identification.
Always be on the lookout for suspicious activity. If a customer is making a large purchase or is attempting to purchase items in bulk, this could be a sign that something is off. Pay extra attention to these purchases, double-check for accuracy, and contact the customer if you feel something is amiss.
You, as the merchant, should also ensure your backups are secure. Data breaches affect more businesses than you think, and mostly because your information is not stored properly. Secure your customer data like credit card numbers, account numbers, and other credit card information in highly secure backups to avoid access and unauthorized charges from skimmers, scammers, and fraudsters.
Finally, we have some tips to provide your customers. Implore them to get a copy of their credit report. Each major credit bureau (Experian, Equifax, and Transunion) offer free credit reports to card holders. Many financial institutions like banks and credit card issuers also offer credit monitoring services that can help credit card account holders mitigate fraudulent charges all while keeping their credit score in check for free.
The best way to prevent your customers and yourselves from being victims of credit card fraud is to stay vigilant. Set up fraud alerts, protect account information, and check your bank statements.
Conclusion
Credit card fraud is a serious issue across the world, but the good news is that there are some warning signs you can look out for to help detect and prevent it. By being aware of the types of fraudulent activities fraudsters might use at checkout, such as identity theft and fake credit account credentials, and following the tips mentioned in this article, you can protect your business from potential fraud.
There are also regulatory measures from the FTC (Federal Trade Commission) like the Fair Credit Billing Act you want to ensure you're business is meeting the criteria of. Otherwise, you risk facing federal law enforcement.
With the right approach, you can ensure that every purchase is legitimate and protect your customers from becoming victims of fraud. Secure your business today with a PCI-compliant payment gateway and a payment processor that values security over profit. Contact us today to get started.