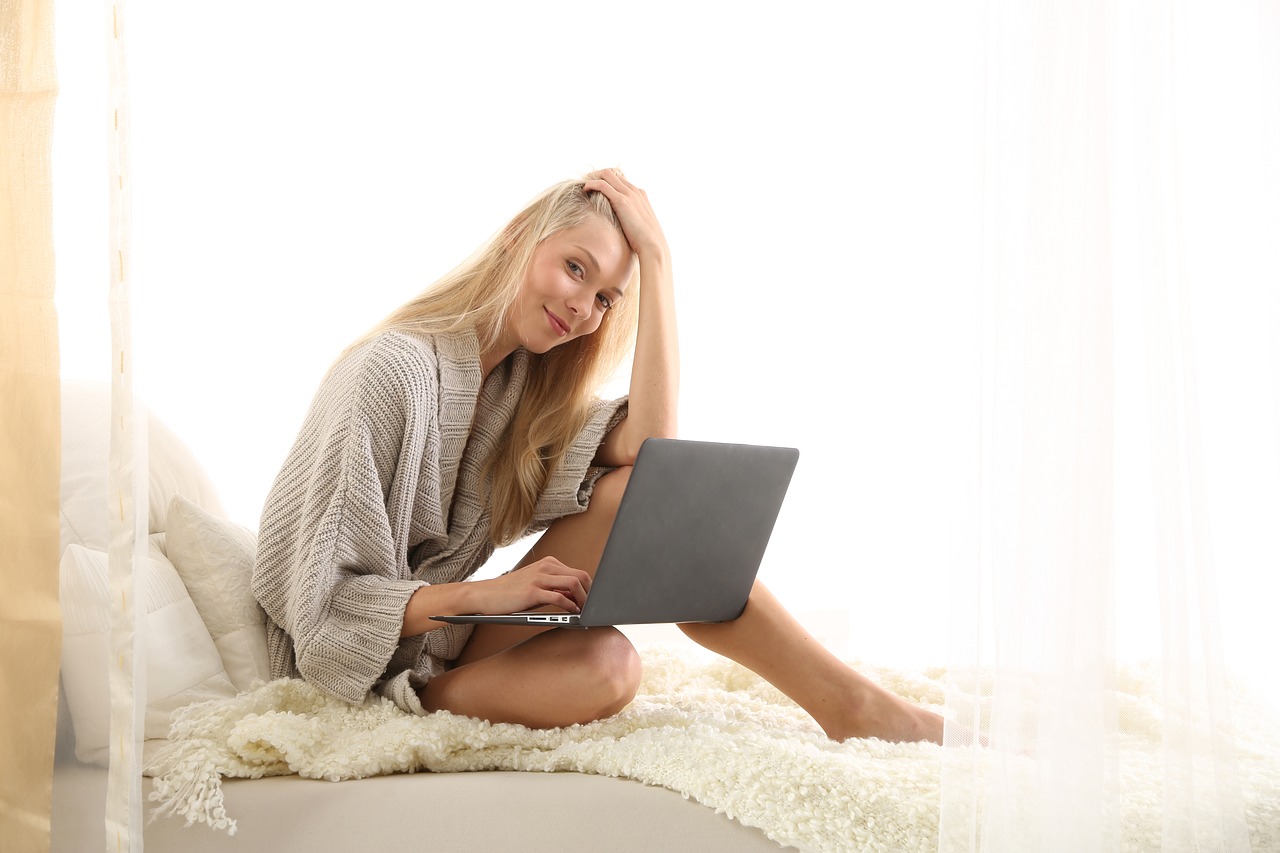 Adult Cam Payment Processing: The Complexities of Getting Paid
Jul 30, 2019
Adult cam payment processing is in demand thanks to the growing (and titillating) services offered by many models online! Due to the sensitive NSFW content on websites, larger adult cam networks and independent models can't just apply for a run-of-the-mill payment processing account. Making a rush decision on the setup of a strategic payment channel could be very costly.
Credit card networks like Visa, MasterCard and Discover consider All NSFW content, especially cams, high risk. Also, clearing transactions is an expensive, time-consuming process. For some cam models and other adult entertainment merchants, their sexploitations are just a fun hobby, but for thousands of others, their website is their full-time income. Therefore, they need to make every dollar count.
Sure, there are merchant account providers who are willing to serve high-risk businesses like those who deal in adult entertainment. But, navigating the application process and requirements? Now that's a major turn-off.
A quick peek at the adult cam industry
The cam industry is a subcategory of the adult entertainment market. Models spend time in front of their webcams entertaining their audiences in every imaginable way. In exchange, fees are paid by the minute or hour.
Nikki Night, dubbed as the Vince Lombardi of camming, reports that top performers rake in $20,000 or more per month. Even casual cammers who want to show a little sexy on the side make an average of $2,500 per month.
Adult cam models have two options for displaying and monetizing their talents. The first is to join an established webcam network. The second is to independently start their own website. By joining an established online community that offers live video streaming, cammers can avoid the guesswork of how to process payments. Models get a portion of every payment they receive. The remainder of the money goes to the host site to cover backend costs and fees (e.g. from 20% to 70% of the revenue). However, it also means competing with thousands of other cam models in the exact same place, which isn't exactly good for business. As such, working independently may be a much more lucrative option.
Cam modeling is increasingly competitive
Bella French a popular Canadian cam girl, claims she made $6,000 in her first month working up to six hours per day, five days a week. Once she got into the swing of things, she increased her cam time to 12 hours per day, seven days a week. Her take-home pay was a whopping $42,000 in a month. Her life is working out and rarely goes outside anymore.
Going from the bedroom to international stardom is no easy feat. That hasn't prevented thousands of men and women alike from appealing to both domestic and foreign consumers. Arguably, the cam industry ignited the gig economy. It has given ordinary people a chance to pursue their dreams of becoming an entertainer, finding financial freedom, and working on their own terms.
Since its inception web cam services have expanded to include gay and transgender interaction, and fetishes like BDSM, hand kink and foot fetishes. This has given models more niche markets to tap into and more ways to make money.
Diverse adult entertainment requires diverse payment options
All of this diversification has been critical for the industry. Consequently, more adult cam merchants must also diversify payment options. Doing so means merchants can accept more cross-border transactions all around the world. Simultaneously, if multiple payment options are offered to numerous customers, then preventing risk remains top priority. Top adult cam merchants must deal with credit card fraud, chargebacks and the complexities of recurring billing. Also, they sometimes must ensure billing packages are charged in a timely manner so customers can use their credits. This is a lot to manage. It's also why many models (be they independent or not) outsource their payment processing.
Independent cammers may be more profitable, but the complexities of processing online orders from around the world can often outweigh the benefits. For starters, they're left to figure out their own payment solutions and whether they want to stick to just credit cards or other avenues like e-check or Bitcoin. In the adult cam industry, it's easier said than done.
Being a spoke in the adult entertainment wheel, cammers are considered high risk. Therefore, not all acquiring banks and other payment providers want to onboard entertainers in this field. Many are turned off by the sexual nature of the business, the reputation, and the financial risks associated with each transaction. Taking on merchants with these types of risk can put their relationship with Visa and other card networks in jeopardy.
Low-risk payment solutions are flaccid
Lots of merchants think low-risk payment alternatives like Stripe or PayPal is the way to go. It's appealing to models with no website experience, coding knowledge, or desire to learn about payment options. For the average consumer or business owner, you might be right. But for adult cam models you're putting your entire business at risk of being shut down entirely.
These payment platforms consider merchants in the adult market part of a prohibited business category. Direct merchant accounts (and e-check or ACH) are the best payment options for entrepreneurs in this industry. They're safer, more secure, and don't violate any terms of agreement. Also, some high-risk merchant account providers are already familiar with cam sites; therefore, you won't experience the typical merchant discrimination associated with most mainstream low risk payment services.
How an outside expert can help
Payment processing isn't the sexy side of the adult cam industry; however, it is a critical part of the business that is often overlooked. Whether you are an independent model or an established adult cam network, it's essential to develop the right payment strategy. It could mean the difference between seeing a lot of declined transactions and easing the flow of online orders.
Hiring an outside payment expert is the easiest way to navigate the complexities and prejudices of getting paid in adult entertainment. It's not only more profitable for you, but also provides a better experience to the clients you serve.
DirectPayNet can help you explore your options for improving your adult cam payment channel. We provide support, advice, and assistance every step of the way. This applies to merchants registering for an offshore business and bank account. It also applies to entrepreneurs who need support with compliance and changing industry regulations that might affect your domestic merchant account.
Solve your payment challenges today — reach out to DirectPayNet to explore your options for better payment processing!