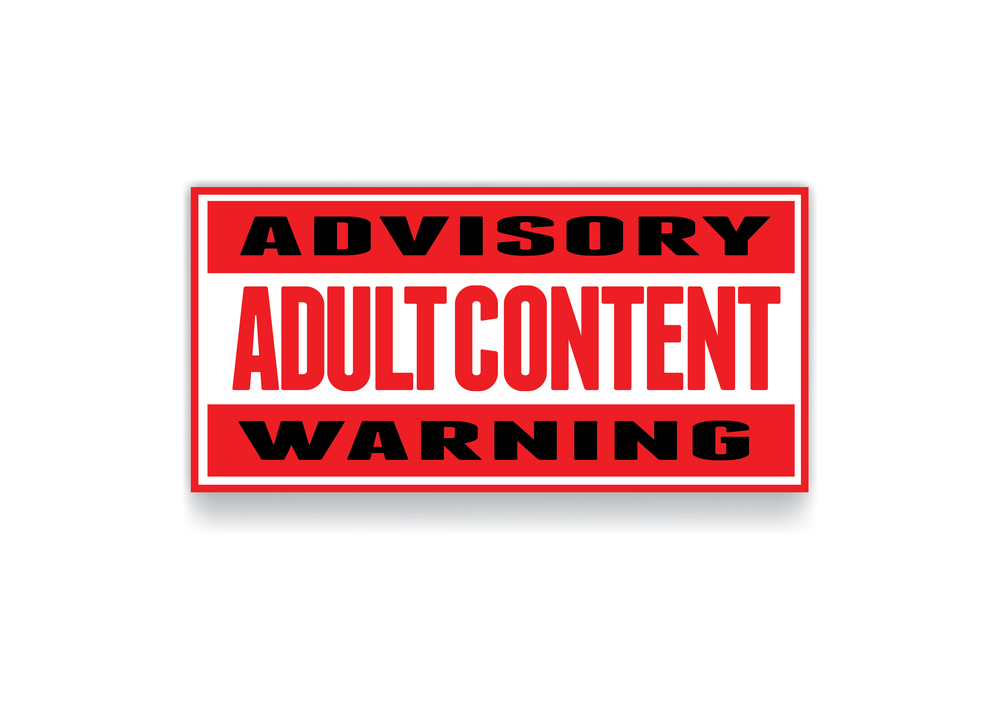 Adult Content Creators Using Cash App — Pros and Cons
Aug 5, 2022 4 minute Read
If you're an adult content creator and you have ever tried to accept payments online, then you know how difficult it can be to find a reliable way to accept money from subscribers.
The advent of platforms like Cash App has made it easier for businesses of all kinds to accept payments online, but not all are created equal. In this post we'll see what the deal is with Square's Cash App, why so many adult entertainers use it, and if it's really that good for your business.
PRO: Easy to Sign Up, Send, Receive, and Withdraw
One of the first things you will need to do as a small business owner of any kind is to establish a way for clients and customers to pay for your products or services.
This is no small feat and can be difficult if you don't have a lot of money to invest in the process. The good news is that there are plenty of ways you can accept payments online, with many different platforms available to help you get started.
Cash App is one of those ways, and it's super easy to get started. Mobile payments are one of the most popular ways to pay for young porn lovers, so using an app that's mobile-first is an obvious way to go.
When it comes down to it, Cash App is a very easy way for people to make purchases on their phones. And that's the most likely place they're watching your content.
It's also extremely popular among younger subscribers because it does not require users to open up an account with a bank or credit card company—they simply sign up with a phone number and password (which can be deleted at any time).
PRO: Cash App Can Be Used Anywhere in the World Anonymously
Cash App is a service built by Square (now Block, Inc.) that allows you to pay anyone with an active Cash App account anywhere in the United States, although it can also be used abroad. You can link your bank account or a debit card and use it to pay friends and family, small businesses, or even other businesses (via merchant services and their Cash App Business Account).
If someone has Cash App, they'll be able to send money right away using just their cashtag (the app's unique username for each user) or phone number (and no personal information). This makes it easier than ever for individuals who have never met before to exchange money without sharing bank accounts.
And that's why Cash App is so appealing to adult cam stars and content creators. You never have to reveal your real name or any personal information, nor do your customers.
Many adult creators use Cash App to receive money from subscribers.
If you're an adult content creator, the Cash App is a seemingly great way to accept payments from your subscribers. It's free, easy to use and secure.
You can get paid in seconds: Instant transfers with Cash App users happen with just a few taps on their phone (or send them your personal payment link). This makes it easy for customers to make purchases from you in real time (so they don't have to wait for payment). Cashing out is also really easy. Instant deposits into your linked bank account and direct deposit into your Cash App account offer some levels of flexibility and convenience.
It allows multiple payment methods: You can get paid via Cash App balance, Visa, MasterCard, and even bitcoin if you want. Business account holders have even more benefits and control, albeit limited, over the payment options they want to accept (though there is a Cash App Business Account fee).
It's secure: Unlike cash transactions or checks sent through snail mail, Cash App uses bank-level security measures that protect against unauthorized access or identity theft.
It is free: There are no fees associated with using the Cash Card for peer-to-peer payments between two registered users of any age who reside in the United States. But this only applies to personal accounts, not business accounts. And the app itself is free to download on mobile devices running Apple's iOS and Google's Android.
There's a Cash App card: The card makes it easy to spend on business-related expenditures like your internet bills and materials needed to run your cam show or whatever your content requires.
CON: Cash App Business Account Is Not Like the Cash App Personal Account
A Cash App business account is an additional feature available in your Cash App that allows you to create a separate business identity on your personal profile and use it to accept payments from customers. The process of creating a Cash app business account is pretty straight forward, which is great since you HAVE to make one as a business.
RE: If you are selling something and want to use Cash App, you must use a Cash App Business Account for all transactions.
While it is more of a hassle to set up, it's just as easy to accept money. Plus you get more benefits, like $25,000 per week payout limits.
When accepting money as a business, you should always use a business-related account.
If you're new to Cash App, you might not be aware of the differences between its personal and business accounts. The most important thing to know is that you can only store money in one or the other—if your business has a business account, it doesn't have access to your personal account.
Business accounts should remain separate from personal accounts. If your business has a Cash App Business Account, it should be used for all transactions and money storage. Your personal account should be used for personal expenses only—if you use it to make purchases or cash out money from your business account, Cash App may close your accounts without warning or explanation.
This is also true outside of Cash App. You don't want to mix your business and personal accounts ever, otherwise you'll run into problems come tax season.
CON: Cash App is NOT a good solution for cam models and adult entertainers.
Cash App is not an ideal solution for cam models and adult entertainers. The company has a strict policy against accepting payments from sex workers, which means you'll have to find another way to accept funds from customers.
Though the app lets users transfer money easily into your account, Cash App payments are only really designed for personal use.
To make matters worse, Square, Inc. has been known to close accounts if they suspect misuse—even if you're abiding by their rules. The sneaky thing is that Square hides these unsupported industries and business models deep within their terms of service, so it's not so clear who and what can operate with them.
Equally concerning is the fact that no one working at Square will ever tell anyone why an account was closed (or even if it was closed), so it's always possible they'll close your account without notifiable cause. Customer support is pretty dismal.
Adult content creators need a way to get paid online. There are payment processors for that.
They're called adult payment processors and they offer a wide range of services that can help you accept payments for adult content. These companies are familiar with the unique needs of the adult industry, so they provide features that make it easier to process payments and comply with regulations.
Before you start heading in this direction, just know that PayPal, Stripe, Square, Venmo, and Cash App are not payment processing companies and will not support your adult business. That's why they are so easy to sign up for—because they require zero underwriting. No social security number,
These are payment aggregators and payment gateways, meaning they don't actually handle your cash. They hand it off to another party and that company processes it.
You need to open a real merchant account that supports your business.
TLDR: Don't use Square Cash app as an adult content creators. Its payment services aren't designed for your business and you'll get banned.
Cash App is a great way to pay your family and friends, but it's not the right solution if you're looking for a real payment processor. If you're an adult entertainer who needs a secure way to get paid online, we recommend using something else.
Get in touch with our expert team of merchant account providers here at DirectPayNet to get set up with a merchant account and payment processor that can handle your scaling adult content business.