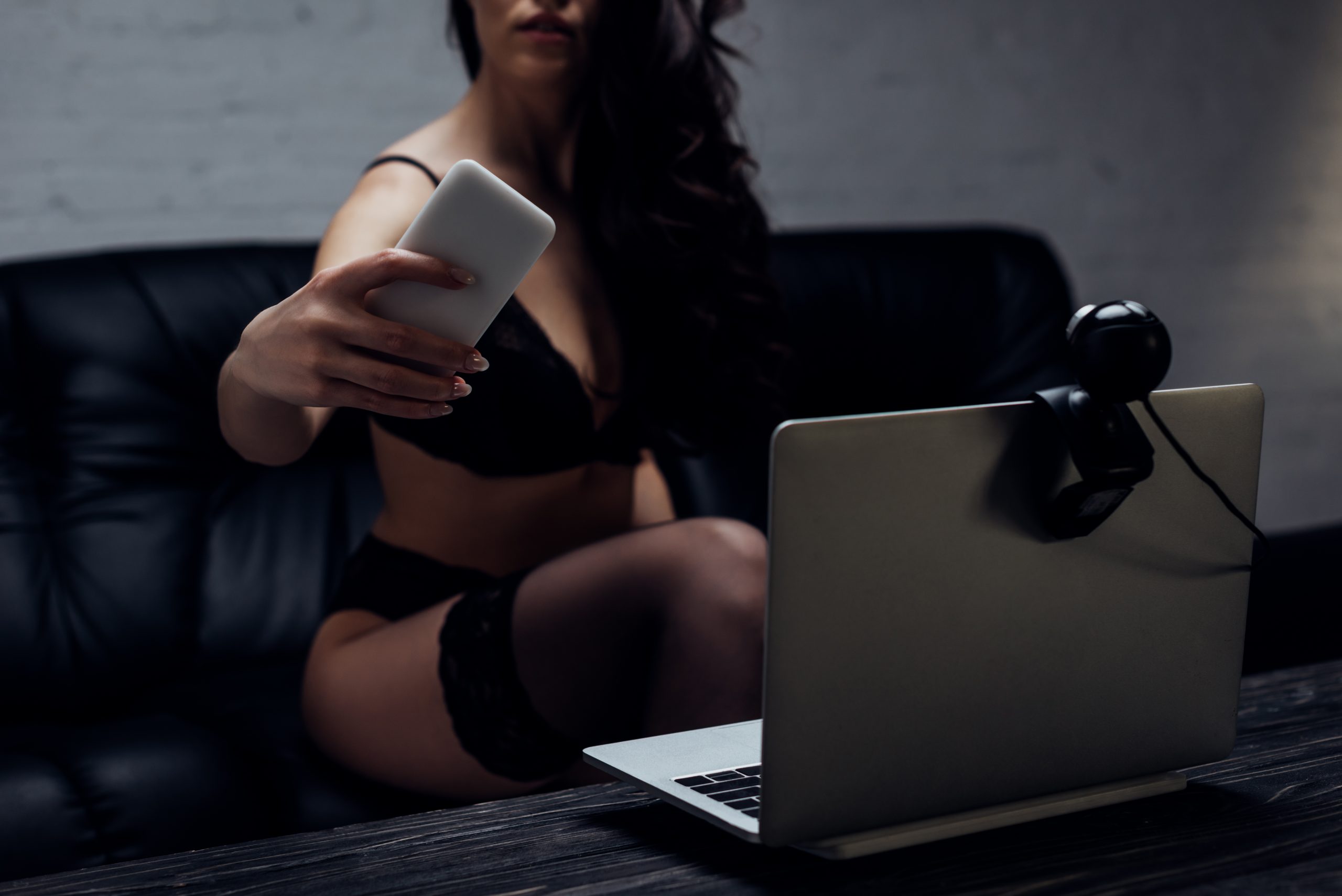 Adult Gateway Payment Services
Nov 16, 2020 10 minute read
Scaling a webcam business without solid adult gateway payment services can prove detrimental to your business. The adult industry has seen a boom since March, and the content creators on these cam sites, such as MyFreeCams and OnlyFans, have maintained steady cash flow and increased sales.
Social distancing and self-isolation are preventative efforts against the spread of COVID-19, but humans are a social species, we need intimacy and connections so many are now seeking these connections online. Since March, Pornhub, the world's largest porn site, has seen an average daily traffic increase of 5.7%. OnlyFans has seen a 75% increase in month-to-month model sign-ups, more after being mentioned by Beyonce in the "Savage" Remix. Sites like OnlyFans are being used by those recently unemployed as a way to generate some small income to avoid being entirely dependant on government support. With this traffic increase and promotion, the adult industry has been able to successfully navigate the economic downturn since the pandemic, as well as shed some stigma that is often associated with content creators in these areas. ManyVids is using this opportunity to attract non-adult creators to the platform, steering the publicity in their favor.
Increase in Sales Means Challenges in Maintaining Adult Gateway Payment Solutions
Cam Sites have multiple billing methods for subscribers/members, such as Monthly, Annual, Weekly, or even Daily subscriptions. There are also pay-to-open methods on ManyVids and OnlyFans that can be set up for specific content, in addition to tips and tributes for Live Cams. With these diversified options of accessing content, cam sites also offer diverse payment methods. Credit Card, ACH, Paxum, Giftcards, Bitcoin, and other cryptocurrencies are all common, but each come with their own set of benefits and risks.
While credit cards are a widely accepted method of payment, merchant service providers consider all NSFW content, especially cam sites, high risk. As a result, not all payment processors will work with adult models or companies and may even block the payment from going through, leading to an expensive and time-consuming process of clearing the transaction. Some account providers will serve high-risk businesses, but why endure the head-ache of navigating their application process and requirements when other merchant account providers such as DirectPayNet offer adult gateway payment services.
Knowing Where Your Customers Are From is Key
A factor to consider is the location of your business and customers. If customers are in the US, Paxum, an adult-friendly e-wallet, is not an option for them as they do not accept personal accounts. Neither would wire-transfers as, transfer fees are high in the US and would make a significant dent in your revenue just to accept the transfer. However, Paxum does accept business accounts for the US and these reap the same benefits such as no sign-up fees or minimum required balance.
Some of the best payment options for adult businesses are ACH and direct merchant accounts. These are safe, secure, and won't violate terms of the agreement. Ensuring you work with adult gateway payment services that accepts your webcam business is key to avoid being shut down entirely.
Keeping A Close Eye On Your Chargeback Ratio
Granting that traffic increases to cam sites bring more opportunities, more sign-ups, and a high revenue stream, they can also bring increases for fraud and chargebacks which affect your merchant account and business continuity. What measures can merchants implement to help mitigate chargebacks and grow without carrying risks that come with scaling a webcam site?
First, its important to understand the circumstances that cause fraud and chargebacks. Talk to your audience and customers, ensure your support team is being due diligent in following up with cases and grievances. This will help you add value to your webcam site not only in the discovery of a direct solution but although through the development of a relationship with your users. They want to ensure their cash flow is uninterrupted as much as you do.
Think Creatively To Mitigate Risk and Chargebacks
For solutions, consider looking at your subscription offerings. Many webcam sites offer subscriptions with automatic monthly or annual renewal. This is still an excellent method of retaining customers, however during a pandemic customers are looking to remove any lingering payments to keep their credit card balance low and thus it opens your business to chargebacks. Consider adding a one-time fee for 30 days or even a free trial period for access to the content, this way users will feel less inclined to demand a chargeback for 'zero' commitment. This measure can save customers money immediately, and provide liquidity to your business without an interruption of cash.
Discounts and bundles are other methods that you can use to mitigate chargebacks and fraud. In giving customers the option of obtaining content at a lower rate or in groupings, they are more likely to view this as a good deal and continue to give you their business instead of looking at free tube site methods that give you no added value, driving your traffic away. Discounts are one of the top methods to drive traffic to your sites and if a merchant is known for having worth-while discounts, they can look to grow customers in the long-term.
Social Media And Communication Can Help Lower Losses
As countries around the world are experiencing a second wave of the pandemic and heading into another shutdown, the concern for businesses becomes customer retention. Long-term customers can be converted into loyal customers with the right promotion tactics. Fraud and chargebacks also affect this group, so what can be implemented to hold onto these clients? Foster a connection with your community. Social listening is a tangible key performance metric that platforms can use to gain insight into audiences, reasons why they are unhappy, and ways to make it better. This communication will also be a factor in converting them to loyal customers as they will stand behind an organization that looks out for them and is more than a "we're in this together' email. Offering exclusive deals for customers with premium subscriptions, or those using higher tier billing will make them feel valued and encourage others to move to these tiers to take advantage of your deals. These consumers will be the ones who deliver the most value to your organization and are an asset to merchant businesses.
Payment Services Is A Key Part Of Your WebCam Growth Strategy
Above all else, do not undervalue the importance of adult gateway payment services. Being with the right payment processing partner is the first step to mitigating fraud. With a strong partner, you'll be able to reinforce your platform with two key solutions that will help you keep your customers happy and keep money in your account. Setting up a Fraud protection plan and anti-fraud tools may sound like obvious solutions, but you would be surprised at how many organizations overlook this when setting up their payment processor. Figure out why your adult site is not getting approved by payment processors here.
Anti-fraud Tools Can Help
Country and card type limiting is a way of managing your chargebacks. If in the tracking and monitoring of refunds and chargebacks, you're experiencing increased fraud coming from certain countries, you can set up coding rules in your platform to block payments from any country you don't want to accept payments from. This is based on the name of the country, the brand of card, funding type, or IP address. This solution is useful if you want to mitigate fraud cases coming from spam or inactive accounts without needing to navigate through any payment processes from banks which can be expensive and time-consuming.
Depending on your scale or how merchants have chosen to structure billing processes, it would be in the best interest of the business to set up a random manual review of some payments from the customer support side. Developing key considerations when managing multiple payments across many accounts will aid in the identification of fraudulent charges, refund requests and chargebacks. Some questions that can be answered through this review process could be simple like "Does the billing address match the shipping address?" to more complex such as "Have multiple orders from different credit cards originated from this same IP address?". Finding answers through a manual review process means a higher likelihood of identifying a fraudulent charge and more confidence for your customers that their accounts are being handled with the utmost care. This increases security and legitimacy for you while ensuring risks for fraud are regularly monitored. Once you have best practices, finding a good fraud detection software or using your payment gateway fraud tools will be important.
DirectPayNet will help explore your options for improving your adult cam payment channel. Providing support, advice, and assistance every step of the way.
While these are only a few suggestions of measures to implement, your strategies must be regularly evaluated to ensure their effectiveness in keeping up with fraudsters. Working together with your payment processing gateway and merchant account providers, such as the experts at DirectPayNet, you'll be able to keep an eye on your business and take charge of cases before they happen. And, in a world that is constantly changing, with more and more attention being given to non-traditional methods of income, a work-from-home outlook, and the removal of stereotypes within the adult industry, working with partners that accept high-risk merchant accounts and will value your business is imperative. Contact us today!