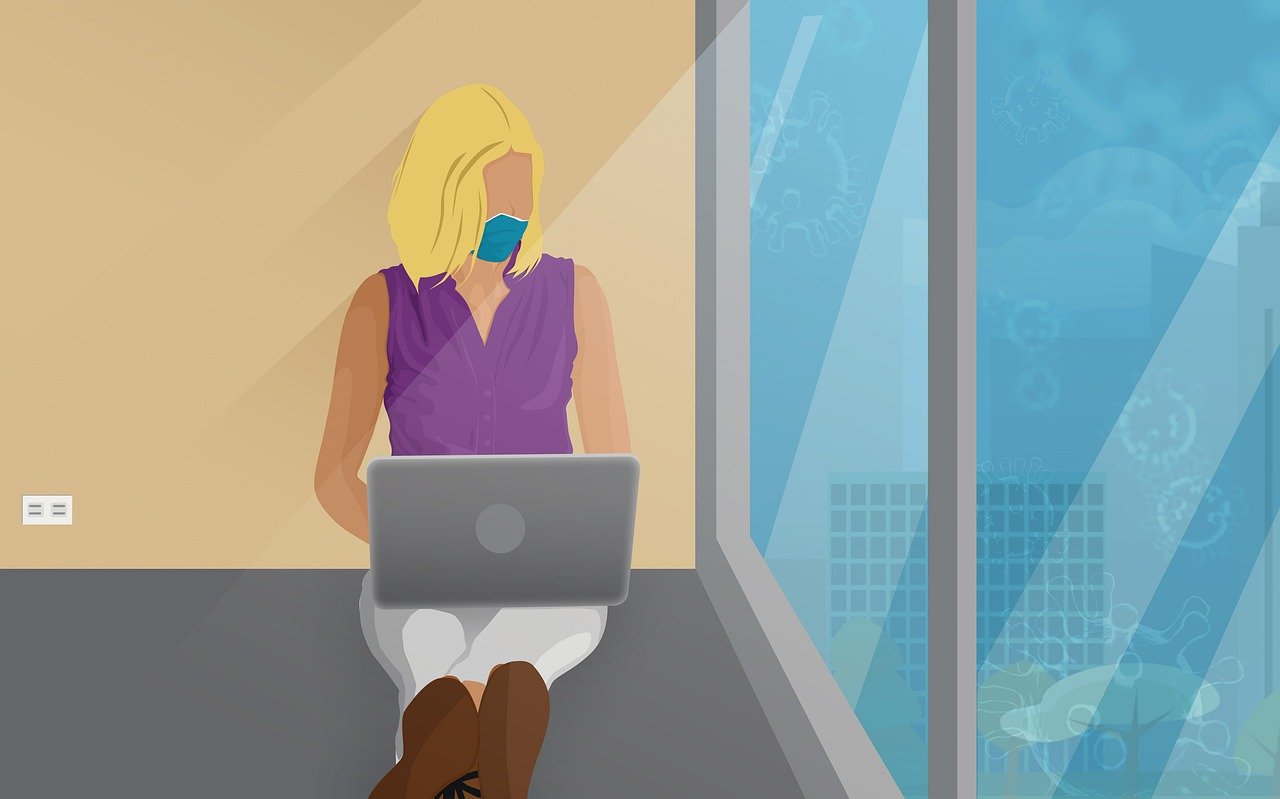 The Coronavirus Pandemic Can Affect Your Merchant Accounts
Mar 26, 2020 10-MINUTE READ
The Coronavirus outbreak is having an impact on the e-commerce industry and that means merchant accounts are affected too. With ongoing panic and chaos everywhere, online spending has increased as retail businesses brace for major losses. However, the idea that social distancing and staying home will boost online merchants only tells half the story.
Online retailers are already struggling to cope with the surge in online orders. We have seen disruptions everywhere. There's been uncertainty in the supply chain. Questionable marketing practices and unusual buyer behavior are creating issues. Compliance and fraud are suddenly vital considerations. Additionally, there are concerns over the availability of payment solutions for low and high-risk merchants, as some providers who rely on brick and mortar businesses may face financial difficulties during this crisis.
Entrepreneurs that sell products and services online must be cautious. Now is a crucial time to safeguard your business, particularly your payment processing channels. Unfortunately, dormant merchant accounts get closed. Some industries will see decreases while others like supplements, business opportunities and survival gear will see increases in buying activity. In either case, it's important to manage your payment options for customers. Failure to do so during these times of high volume and potentially high fraud could see you lose them altogether.
This post will outline what the risks are for online merchants. Including how to avoid the issues associated with fulfillment worries and chargebacks. So pay attention! This could be the difference between making a success or failure during this pandemic.
Coronavirus: How serious is the situation?
As you already know, coronavirus or COVID-19 is an ongoing worldwide epidemic. It also is the reason for a major upcoming world economic crisis. The Coronavirus has now spread to over 120 countries. Countries like the US, Italy, Spain, South Korea and Iran are affected in a way never seen before.
Amidst this crisis, fears of a global recession have increased. Travel bans and border closures have caused stock markets to plummet. The impact of the pandemic is being felt by all members of society. The economic impact is also a big concern as airlines and social venues have been forced to close by national governments.
Impact on the e-commerce industry
The coronavirus outbreak has alarmed the e-commerce industry. It's caused disruptions to supply chains everywhere. Many companies manufacture their goods in Asia, which has been severely affected by this outbreak.
Those who operate in high-risk verticals such as high-end electronics, or high-ticket fashion have been badly hit. This thanks to the closure of Chinese manufacturers, thus causing issues with their supply chain and fulfillment. While factories are reopening, many are still concerned about stock levels. E-commerce merchants know that if they can't fulfill their orders, they could be on the receiving end of a wave of unwanted chargebacks.
How online sellers can weather the storm
It's crucial at this moment to act to prevent losing your merchant account and ensure you are able to get a high enough monthly cap from your provider to respond to the increasing demand. First, keep your customers' expectations realistic. If you are looking at a six-week wait for new products, then tell them that is the case. Offer refunds if necessary. Take out-of-stock items off the website. Do everything you can to avoid rampant chargebacks from impatient customers.
Also, keep open lines of communication with your merchant service provider. Keep them aware of any supply chain issues you're experiencing. Don't operate in a bubble. If your account manager isn't aware of any challenges, they can't notify an acquiring bank about the problems you might be experiencing. A sudden unexplained spike in refunds or chargebacks could see your merchant account terminated. Don't make this mistake by keeping your merchant service provider in the loop.
For those of you with digital products such as online business opportunities, your sales are probably witnessing a nice uptick. However, beware of increased instances of friendly fraud with your sales. Now is a good time to review your cancellation policies and customer support setup in the wake of the new demand. Ensure you provide value and communicate with your customers often; if they are cash strapped and don't feel your product is worth the spend, they are more likely to chargeback.
Worried a surge in sales will increase chargebacks? Read our two-part guide on protecting your business against what is the biggest threat to your merchant account!
Compliance is more important now than ever before
Business involved in the chain of payment processing are concerned about compliance. This is because questionable opportunists are exploiting the outbreak. High-risk merchants selling herbal teas and supplements claiming to cure COVID-19 have emerged. Amazon, Walmart, eBay, and Etsy are already removing sellers involved in price gouging items that are in high demand. For example, Amazon removed over one million items that violated its advertising guidelines.
False ads and misrepresentation of products is illegal. And, as we know from experience, spreading disinformation results in serious penalties. For example, The Federal Trade Commission (FTC) in the US often takes legal proceedings against offenders. Government agencies in other countries have been known to bring businesses making false claims to court.
Short-term gain may be met with FTC action once the crisis is over. Merchants caught violating compliance will lose their payment processing abilities. They may even be put on the MATCH list or Terminated Merchant File (TMF).
There will be penalties for non-compliant merchants
Misleading ads on social media will result in outright bans. Facebook announced that they are banning advertisements for medical face masks. Ads with claims of "curing the virus" are also being removed. The social network is also spreading awareness regarding coronavirus. They are directing all searches to the World Health Organization's information page.
While it may be tempting to take advantage of a surge in demand, doing so is an unwise move. Unhappy customers have a long memory. A few good months now will mean nothing when clients stop buying from you when their situation normalizes. Furthermore, regulators and acquiring banks have zero-tolerance policies in place for price gouging or misleading claims on health benefits of a supplement.
As a high-risk merchant, you already have to earn the trust of acquirers more than in other verticals. It makes no sense to throw away your hard-earned sales limits for a few months of inflated sales.
How should high-risk merchants respond?
Merchants must use effective strategies to navigate through these new challenges. The last thing needed is to lose a merchant account due to violating compliance or the terms of an agreement with an acquirer.
Technology has made things simpler. Start by ramping up customer support. Implement software solutions for video conferencing, chatbots and other online communication. Ensure customer service agents work from remote areas. This can be ideal if collaboration amongst employees is key to stabilizing operations.
Merchants who are facing inventory delays need to develop a new strategy regarding their supply chains. Look at alternative channels. Many shippers are trying to find suppliers outside of China to make up for all the delays. Your business should also be considering all available options before your inventory runs out. Give customers a discount if the shipping time is delayed.
Latin America and other Asian countries as alternative markets
Based on current trends, Latin America and other parts of Asia are becoming hot spots for alternative supply chains. It is never a good idea to rely solely on one supplier or region for products.
Companies dealing with electrical machinery can turn to Brazil. Mexico can be a possible supplier for items such as furniture and plastics. Apparel and clothing products can be sourced from Canada. Similarly, India can be a supplier of surgical instruments or motor vehicle parts.
It is crucial to diversify your supply chain. This protects your business during normal times so it is ready for a potential crisis such as COVID-19. Many suppliers are also taking measures to choose air freight over sea transport. Many roads and ports have been restricted in response to the crisis.
Once again, little to no sales activity will affect merchant accounts. So talk to the account manager of your payment provider. Being transparent about these challenges early on will set the right expectations. Little to no activity in merchant accounts is never a good thing. But these are unusual times, so an acquiring bank may be more forgiving. Particularly, if you are actively trying to find solutions to save your business.
Protect merchant accounts from spikes in fraud activity
Are you enjoying increased sales in your merchant accounts? Please use state-of-the-art anti-fraud tools provided by your acquiring partners. With card-not-present transactions increasing, you need to watch chargeback ratios like a hawk. Don't let increased sales lead to increases in fraud.
Many customers will be cash strapped in the next few months. Help them avoid using their credit card statements as an excuse to issue chargeback because of a bad descriptor. Customers place bigger bulk purchases. So, negotiate increased sales limits. Investigate additional payment channels such as ACH, e-check, or virtual terminals to spread sales out evenly. This will reduce your reliance on credit card processing (and the chargeback risks associated with it).
It may also be a good idea to temporarily suspend next-day delivery if you can no longer fulfill orders at that pace. Update website shipping policies to reflect those changes in demand and supply. Provide unambiguous refund, cancellation policies and send emails to your customers with updates on product shipment. This will help to avoid chargebacks spiralling out of control as you struggle to cope with demand.
Don't put your merchant accounts at risk
Online sellers must adapt to the changing circumstances. So, you should make conscious efforts to combat this issue head-on. The outbreak may seem like it can only lead to negative aftermath for your high-risk business. But it's worth applying some strategies to save your merchant accounts.
Diversify your product portfolio by including in-demand products from reliable suppliers. If you sell a high-ticket business opportunity product, try selling a shorter course or one module of your course for a lower price. This will help price-conscious consumers benefit from your product.
Ramp up support to prevent a wave of chargebacks from angry customers waiting for their physical products to arrive. Some buyers are anxious to receive their supplements during this crisis. They want to take their health in their own hands. Also, try to expand your available payment methods to reduce your exposure to the threats presented by credit card processing.
Finally, if you're experiencing a boom in sales, don't take your eye off the ball when it comes to fraud. When panic strikes, opportunistic fraud increases. Work with your acquirer to install the latest machine-learning anti-fraud tools. Stopping suspicious transactions in their tracks.
DirectPayNet is working round the clock to service our clients. We are available to answer any of your questions during the COVID crisis. Our mission is to help you manage your merchant accounts and other payment solutions in this time of need.
For more information on how you can manage your payment processing through these difficult times, contact DirectPayNet.