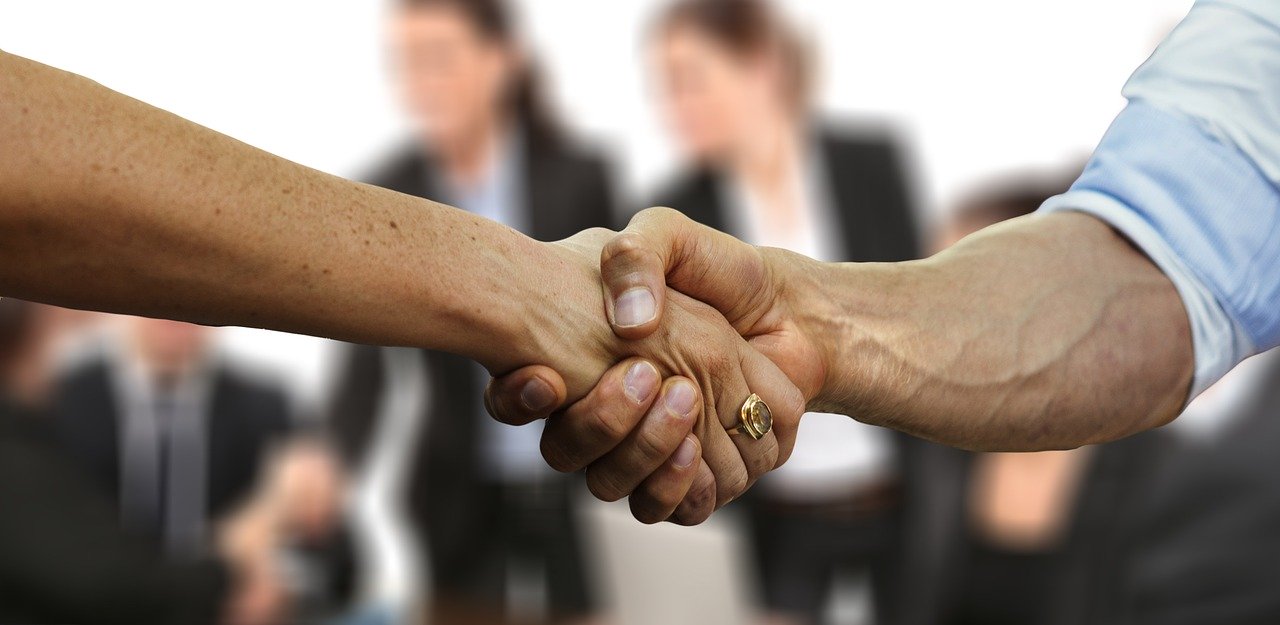 COVID-19 Sparks Increase In Microloan & Credit Repair Businesses
Apr 9, 2020 10-MINUTE READ
Over the last few years, North American consumers have pursued microloan, credit consolidation and similar services in droves. Credit repair and consolidation services, payday loans and more lending-related businesses have popped up to service many Americans and Canadians who are debt ridden. Simply look at the latest statistics. North American consumers have had problems with credit for quite some time. The current outbreak of COVID-19 and this current economic climate, now makes those circumstances worse.
Business owners have laid off staff because of the COVID-19 pandemic. They are now seeking financing to keep afloat until such time that business picks up again. With both employers and employees feeling the crunch, micro-lending will see an increase in activity.
Coronavirus, e-commerce and microloans – a complicated relationship
In the USA, the Senate debated and passed a $2 trillion coronavirus relief package. Of that, they earmarked billions for small businesses that have been affected by the pandemic. This bill may be a lifeline for many in hopes that these small businesses stay open and keep their workforce employed. But not all will be eligible.
A lot of Americans are already out of a job and behind on their bills. And even as the stimulus package is approved, access to this relief may not be available for at least a few weeks. Plus, there are restrictions on how you can use the funds. Approved use includes payroll, rent, utilities, sick leave, and maybe interest payments on existing debt.
In addition to the government, other companies have also stepped in to fill the need. You can find a list of free tools, resources, and financial help for SMBs affected by COVID-19 compiled by Inc.com.
But, the best solution for many SMBs in this instance is to turn to their credit cards or take out a microloan. Some may have already done so in anticipation of the support from the US federal government. But all isn't lost, especially for those who already operate in the online space.
We can speak to both micro lenders, and credit repair and debt consolidation companies. We work with both to help them to secure payment processing, because we specialize in high-risk industries. If you're in either of these areas and need a merchant account to help your business accept payments, let's chat.
Coronavirus has been a boon for some e-commerce businesses
Two countries significantly affected by the coronavirus are Italy and France. According to Statista, in both Italy and France, online sales registered 90% increases over their prior year's period. This is expected as more businesses close, and consumers turn to e-commerce sites as they shelter at home. In fact, the surge led to Amazon seeking to hire over 100,000 workers to help with the demand. Amazon delivery times have been extended, even for Prime customers.
Non-traditional e-commerce businesses that prided themselves on the in-person sales experience, such as car dealerships, are looking to transition to e-commerce to continue sales. Even small e-commerce businesses have seen an uptick in their online traffic and sales. Take a look at Klaviyo's market research for the week ending March 27, 2020. E-commerce sales increased for new essentials (e.g., health and fitness) and niche non-nonessentials, such as CBD products.
Businesses that have been set up the right way for online access will be able to take full advantage of this increase. However, businesses in high-risk categories who use payment aggregators may be in for a rude surprise. When you operate a high-risk business, but do not have dedicated merchant accounts, you risk losing access to online payment processing.
Micro lenders need to be ready for the onslaught
Microlending isn't new. In fact, the US Small Business Administration has a list of designated intermediary lenders for small businesses. But microloans will be in demand due to the current economic situation. Many businesses cannot meet the requirements for traditional lenders, and they need financing. Or they may not need as much funding as most financial institutions generally offer.
Microloans can help business owners and individuals build a strong credit score. But, unfortunately, they do come with a risk of damaged credit due to over-indebtedness or failure to honor debts.
And that's where credit repair businesses come in.
How to make sure your credit repair business is not left behind
Credit repair or consolidation businesses need to be prepared once the micro lending surge tapers off. As businesses resume and many individuals and business owners become over-leveraged, they'll need credit consolidation and credit repair services.
Here are some tips to ensure readiness for future demand.
Think of how your business looks to a payment provider
You will be assessing credit repair and debt consolidation prospects to see if they're a good risk for your business. Likewise, acquiring banks and other payment providers will assess if your level of risk meets their requirements. You're already in a high-risk category. Therefore, this limits your options for merchant processing.
Don't necessarily sign with the first service or payment provider you meet unless you have good reason to. Otherwise, you could be stuck with high fees, or lose your right to own an account altogether. (That's MATCH-listing, and no, you do not want to be a part of that list).
The better your business looks to a payment provider, the more negotiating power you have over the terms. So, you could even negotiate requirements, such as your rolling reserve minimum.
Here are a few other areas where you must be vigilant.
Are you operating according to government regulations, and are you compliant?
As a credit repair company operating in the US, you need to be compliant with the Credit Repair Organizations Act (CROA). If you run a debt consolidation or debt collection business, make sure you follow federal guidelines like those outlined for debt collections.
What type of payment options do you offer?
Microloan institutions and credit repair businesses opt for a merchant account, because it gives them access to a virtual terminal. Using this through method makes it easier to collect payments over the phone, by mail, and online. The right payment provider can expand your options for receiving payments with ACH and e-checks. But you must have the appropriate systems in place to support these services to qualify for them.
How secure is your website?
Another aspect that acquiring banks and similar payment providers look at is website compliance requirements. Do you have a detailed description of your microloan or credit consolidation service? Is your contact information easily accessible? Are you Terms and Conditions and Privacy Policy visible? SSL encryption is a start for security, but you may need to meet more requirements.
You want to show that you're doing all that is necessary to limit fraud in your business. (This post outlines some of the other essential requirements to secure your credit repair merchant account.)
These questions and insights are also applicable to microloan businesses. You operate in a high-risk industry and will find it challenging to access merchant services if you do not already have processing capability.
What's next?
Microfinance can provide a significant lifeline for individuals and small businesses. And there are opportunities present for enterprising business owners. So, as a microlender or a debt consolidation company, you too can assist people to weather the storm that is COVID-19.
Need help to better serve your clients with easy, accessible payment solutions? That's where we step in. We give you have the best chance of getting approved for a merchant account for your microloan, credit repair, and credit consolidation business.
Get in touch with our team at DirectPayNet. Let's discuss how to set you on a path of success with better payment processing services.