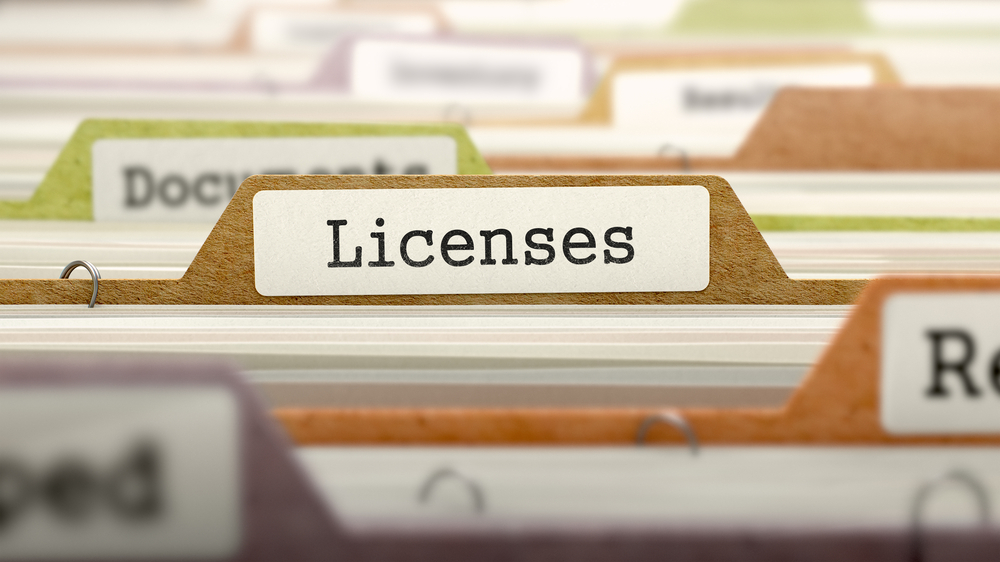 Do you need a business license to sell online?
Dec 21, 2022 3 minute Read
Selling online is one of the easiest things to do in 2022, whether you want to make it your full-time career, side gig, or even just get rid of a few things. But selling anything online comes with its fair share of pitfalls.
If you're confused about whether or not you need a business license to sell online, you're not alone. In this blog post, we'll clear up any confusion and help you figure out if you need a business license to sell online.
Any Online Business Requires a Seller's Permit
The simplest answer is that you do need a business license to operate an online business. However, the platform you choose might not require it. We'll get into those details in the next section.
In fact, any business—whether it's an online startup or a brick-and-mortar store—requires you to register your business with the appropriate government agencies.
What is a business license?
Have you ever considered starting your own business? If so, then understanding business licensing is essential.
A business license is essentially a permit issued by a local or state government that gives the business owner permission to operate their business in that particular jurisdiction. It grants the business various rights and privileges—such as the right to advertise and contract—as long as they comply with relevant laws and regulations.
For most business owners, applying for a business license requires paperwork and fees, but the process can vary depending on where they are located. In addition, some businesses may need additional certifications or permits in order to legally operate.
Having a business license isn't just important for legal requirements; it can also be thought of as an assurance that your business has been approved by your local government, giving customers more confidence in your credibility and standards. Depending on the nature of your business, getting a license may not be required but it's certainly wise to consider all potential options before deciding either
How do you get a business license?
Starting up a business can be an exciting but tricky process. Before you can even open the doors to customers, there are a number of legal requirements that must be fulfilled. At the top of the list is getting a business license: an official document authorizing your enterprise to operate in accordance with local regulations. The process for getting a business license is well-defined and will depend on your jurisdiction.
If you're in the US, you need to register your business entity with the IRS. You can do this online and it just takes a few minutes. You'll need to decide what type of business license you need (LLC, C-Corp, Sole Proprietor, etc.). LLC is the most likely business structure for online businesses followed by sole proprietorships.
Then you need to submit an application or registration form with the appropriate local governmental office or committee. If this is done online on the state's website, you might need to attend an in-person meeting so that officials can physically confirm your identity.
After submitting any required fees and documents, wait for approval and then you're good to go! Applying for a business license may seem daunting, but once you understand the steps involved it can be easy – just make sure to get all the paperwork right before starting up so you don't run into any future problems.
What are the requirements for getting a business license?
Starting a business can be an exciting experience, but also a bit overwhelming. Before you get your venture off the ground, there are many important steps to take.
Depending on the type of business you're running and your location, business licensing requirements may vary. Generally speaking, however, most jurisdictions require you to prove that your business is legitimate and responsible by submitting evidence such as:
official records of business activities
proof of financial responsibility
certificates from municipalities or special district governments (e.g., the Secretary of State office and the Department of Revenue) proving that you meet their specified requirements
state sales tax permit/sales tax license/use tax permit
resale certificate
social security number or tax ID
employer identification number
physical location/physical address
home occupation permit (an occupational license some state's require when operating a home-based business)
Depending on where you live, registering your business name may also be necessary, also known as your DBA (doing business as).
If you are dropshipping or selling products that you don't produce yourself, you will need the resale certificate as you are considered a reseller of goods (and technically importing them).
Obtaining the right documents before opening your doors is critical—so it's always worth double-checking what paperwork you need in order to comply with local laws and regulations in order to get your new business up and running without unnecessary delays.
What are the benefits of having a business license?
Having a business license is not just about complying with the laws of your city, county, or state – it's also about ensuring that your online store can operate more smoothly.
Having a business license gives you an edge in the marketplace since it demonstrates to customers and businesses overall that you are operating legally. This can help build trust, which is essential for anyone who wants to succeed in business.
Furthermore, having a business license can also provide benefits such as access to resources and networking opportunities; many organizations host events specifically geared towards entrepreneurs and small-business owners that often require having a license to participate.
And of course when you have a valid license, this allows you to access certain sales tax benefits that might otherwise be inaccessible if your business isn't properly licensed.
All in all, obtaining your business license is a true investment and provides enormous long-term rewards for your company. Not only does it provide protection from potential legal liabilities, but it can also open up a world of opportunities for future growth and success.
How do I keep my business license up to date?
Keeping your business license up to date is essential for successful operations. Luckily, it's also incredibly easy to do.
First, make sure to check applicable local laws and regulations. These vary from state to state and city to city, so it's important that you familiarize yourself with any specific requirements.
Many will require an annual filing or renewal fee as well as relevant paperwork or forms.
You should also pay careful attention to deadlines; this will help you avoid costly late penalties or fines. If you're ever confused or unsure of something, reach out to your local regulatory authority – they'll be happy to walk you through the process and answer any questions.
Finally, consider using automated software services for added convenience and security. Not only will this streamline the process each year, but it can also make staying compliant a much simpler task over the long term.
All in all, keeping your business license up-to-date doesn't need to be daunting – follow these guidelines and you'll be charting a smooth course in no time.
Do I need a business license to sell on Etsy?
Etsy does not require you to have a business license in order to start selling. But that doesn't mean you won't need one.
Many people sell on Etsy the same way the sell on Craigslist. They sell a product here and there or they clean out the attic. It's not a real business, it's just a way to get rid of things they already have.
But if you want to operate a full-on business through Etsy, you will need a business license. You can find yourself in a lot of trouble at the end of the year if you earn a certain amount without having one.
Do I need a business license to sell on eBay?
Again, eBay as a platform won't require a business license for the same reasons as Etsy. It's a platform for sellers, but be careful not to compare it to other service-selling platforms like Fiverr.
You will need a license to continue selling through eBay if that's where your retail business resides. The same is true for Amazon. You don't need a license, but it's better if you have one. Don't try to avoid the inevitable. Apply for a business license and secure your entrepreneurial future.
Conclusion
By now you should have a good understanding of what a business license is and whether or not you need to obtain one in order to sell products through an ecommerce business storefront.
If you do need to get a business license, the process is relatively simple and the benefits are many. And if you need financial help, the SBA (Small Business Administration) is a good resource.
Getting the license is just your first step to online retail success. You need a payment processor for customers to buy your products and a business bank account to hold those funds. Let DirectPayNet help you organize your business with the right setup so you can get into 2023 earning big.