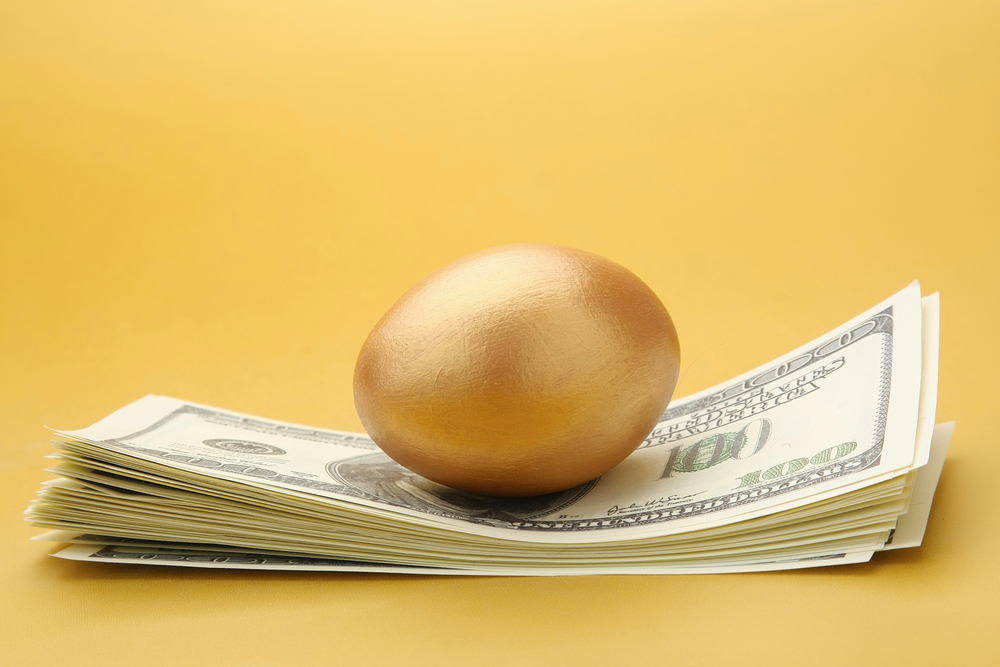 Easter Spending Expected to Reach All-Time High, Dropshippers Prepare!
Apr 3, 2023 4 minutes
Attention all dropshipping entrepreneurs! Easter is just around the corner, and it's time to hop on this festive opportunity to boost your sales. With consumer spending on Easter-related items expected to reach an all-time high, according to the National Retail Federation (NRF), there has never been a better moment to diversify your product offerings and delight your customers with charming Easter finds.
In case you're new to the game, dropshipping is a low-risk, low-investment business model where you act as a middleman, selling products without having to stock any inventory yourself.
In this blog post, we'll dive into the world of Easter products, uncovering the top trending items and sharing valuable tips to help your dropshipping business thrive during this egg-citing season.
Why dropship Easter products?
Easter has long been a time for celebration, and as a dropshipping business owner, it presents a unique opportunity to expand your product offerings and boost revenue. There are several reasons why you should consider dropshipping Easter products.
Firstly, Easter is now one of the most significant consumer holidays, with spending on the rise year after year. As people look to create memorable experiences for their loved ones, they're eager to shop for unique and delightful Easter items. Catering to this demand can open up a new market segment for your dropshipping business.
Another reason is the seasonal opportunity that Easter presents. Capitalizing on seasonal trends can help you create a diverse and dynamic product catalog, keeping your customers engaged all year long. Limited-time offerings create a sense of urgency, which can lead to increased conversions and sales. By positioning yourself as a go-to source for holiday products, you can enhance customer loyalty and encourage repeat purchases.
Finally, Easter offers a vast array of products to choose from, catering to various niches and customer preferences. From candies and decorations to gift baskets and flowers, the selection is diverse, enabling you to target different customer segments.
The versatility of Easter products also allows you to experiment with bundling and upselling strategies, maximizing your profit potential.
Top Trending Easter Products for Dropshipping
As you prepare to dive into the world of Easter products, it's essential to identify the most sought-after items that will resonate with your customers. Here's a list of top trending Easter dropshipping products to consider for your ecommerce store:
Easter Candy
No Easter celebration is complete without sweet treats! Here are some popular candy options to offer:
Chocolate Easter eggs and bunnies: Classic favorites that are always in high demand during the Easter season.
Marshmallow treats: Fluffy, sugary delights like Peeps are a must-have for many Easter baskets.
Jelly beans and other candies: Offer a colorful assortment of jelly beans, gummies, and other festive candies to cater to diverse tastes.
Easter Cards and Stationery
Help your customers express their warm wishes with a variety of Easter-themed cards and stationery items:
Greeting cards: Stock up on cards with various designs and messages, suitable for friends, family, and colleagues.
Party invitations: As people host Easter gatherings, they'll need invitations to send out to their guests.
Gift tags and wrapping supplies: Offer coordinating gift tags, stickers, wrapping paper, and ribbons to make gift-giving even more special.
Easter Decorations
Create an enchanting atmosphere with Easter decorations that brighten up any space:
Hanging holiday decorations: Offer a range of festive garlands, wreaths, Happy Easter banners, and wall hangings to spruce up interiors.
Tabletop home decorations: Centerpieces, table runners, and themed tableware can help customers create a beautiful Easter tablescape.
Outdoor decorations: Yard signs, garden flags, Easter bunnies, and inflatable characters can help bring the Easter spirit outdoors.
Easter Gifts
Go beyond the traditional Easter basket fillers and provide a selection of unique gift options:
Personalized items: Customizable gifts like embroidered stuffed animals, engraved keepsakes, or monogrammed accessories add a personal touch.
Gift sets and hampers: Curated collections of goodies, from gourmet food to self-care items, make for thoughtful presents.
Toys and games: Entertain little ones with Easter-themed toys, puzzles, and games that provide hours of fun.
Flowers and Plants
Bring the beauty of spring indoors with a variety of flowers and plants perfect for Easter:
Flower arrangements: Offer bouquets featuring popular Easter blooms, such as lilies, tulips, and daffodils.
Potted plants and bulbs: Potted plants like hyacinths or bulbs ready for planting can make long-lasting gifts that keep the Easter spirit alive.
Decorative planters and vases: Beautiful containers can enhance the presentation of floral gifts, making them even more appealing to customers.
Creating DIY Easter Baskets for Dropshipping
DIY Easter baskets have become increasingly popular as customers seek unique and personalized gifts for their loved ones. By offering a selection of DIY Easter craft and basket options, you can cater to this growing trend and set your dropshipping store apart.
It also helps customers visualize use cases for the products you sell. Instead of selling individual Easter holiday items, you combine them into themed baskets that can meet the needs of a demographic.
Here are some tips to help you create and sell DIY Easter baskets:
Explain the appeal of DIY Easter baskets
Highlight the benefits of creating a custom Easter basket to your customers. Emphasize the personal touch it adds, making each gift truly special and unique. Explain how customers can mix and match products to suit the recipient's preferences, hobbies, or interests.
Offer tips for curating unique and personalized baskets
Provide guidance and inspiration to help your customers create the perfect DIY Easter basket. Share ideas for various themes, age groups, or interests, such as baskets for chocolate lovers, gardening enthusiasts, or children who enjoy arts and crafts. Offer tips on arranging the items in an aesthetically pleasing way and suggest complementary packaging options like basket fillers, ribbons, and gift tags.
Suggest product combinations and themes for DIY baskets
Curate a selection of items from your store that work well together in a DIY Easter basket. For example, you could create a "Pamper Yourself" theme with bath bombs, candles, and skincare products or an "Eco-Friendly Easter" theme with reusable items, natural candies, and organic toys. Offer these combinations as ready-to-purchase kits or encourage customers to mix and match products to create their own unique baskets.
By tapping into the DIY Easter basket trend, you can offer your customers a personalized shopping experience while increasing your sales and attracting a wider audience.
Ecommerce Tips for Selling Easter Products
Successfully selling Easter products through your dropshipping store requires a strategic approach. Here are some valuable ecommerce tips to help you maximize sales and customer satisfaction during this festive season:
Optimize product listings with targeted keywords
Make sure your products are easily discoverable by incorporating relevant keywords into your product titles, descriptions, and tags. Use popular search terms like "Easter baskets," "Easter gifts," and "DIY Easter" to improve search engine ranking and visibility.
Offer special promotions and discounts
Entice customers to make a purchase by providing limited-time offers and discounts on your Easter products. Create bundle deals, offer free shipping with a minimum purchase, or provide a discount code for first-time buyers. These promotions can help drive sales and increase the average order value.
Use social media marketing to reach potential customers
Utilize social media platforms like Instagram, Pinterest, and Facebook to showcase your Easter products and connect with potential customers. Share engaging content, such as festive images, DIY ideas, and decorating tips, to inspire and attract shoppers. Don't forget to use relevant hashtags and engage with your audience through comments and direct messages.
Provide excellent customer service
Delivering top-notch customer service can set your dropshipping store apart from the competition. Be responsive to customer inquiries, offer assistance with product selection, and address any issues promptly. This level of service not only improves customer satisfaction but also encourages positive reviews and word-of-mouth referrals.
Tips for Choosing the Right Dropshipping Suppliers
Selecting the right suppliers is crucial to the success of your dropshipping business, especially when it comes to seasonal products like Easter items. Here are some tips to help you choose the best dropshipping suppliers for your store:
Look for suppliers with high-quality products and fast shipping times
Customers expect to receive their Easter products in time for the celebrations, so it's essential to partner with suppliers who offer fast and reliable shipping. Additionally, ensure that the suppliers you choose maintain high-quality standards for their products, as this will directly impact your store's reputation.
Consider supplier location for shipping costs and delivery times
Selecting suppliers located close to your target market can help reduce shipping costs and delivery times. This is particularly important for time-sensitive items like Easter products. Evaluate the shipping options available from each supplier and choose those that best serve your customers' needs.
Assess the level of customer support provided by suppliers
A strong partnership with your suppliers is key to a smooth dropshipping operation. Look for suppliers who offer excellent customer support, respond promptly to inquiries, and are willing to work with you to resolve any issues that may arise. This level of support can significantly impact your ability to provide a positive experience for your customers.
Some of the best Easter dropshipping suppliers include Alibaba, AliExpress, Spocket, and CJDropshipping. And some of the best platforms you can use to sell your dropshipping products on include your own online store website, BigCommerce, Shopify, Amazon, and Ebay.
By carefully considering these factors when selecting dropshipping suppliers, you can ensure a successful and profitable Easter season for your business.
Conclusion: Easter Is One of the Most Rewarding Times for Dropshippers — Here's The Final Step to Prepping Your Store
There's no doubt that the Easter season presents a fantastic opportunity for dropshipping business owners to boost sales and expand their product offerings. With consumer spending on Easter items reaching an all-time high, now is the perfect time to capitalize on this trend and delight your customers with an array of festive products.
Remember to choose the right suppliers, optimize your ecommerce strategies, and keep a close eye on trending Easter items to ensure your store's success during this egg-citing season.
As a dropshipper, your business is high-risk which means you're subject to a greater risk of fraud and chargebacks. DirectPayNet can help mitigate that risk with a dropshipping merchant account. We connect you with a dropshipping payment processor that fully supports your business model, so you can take full advantage of this profitable retail season.