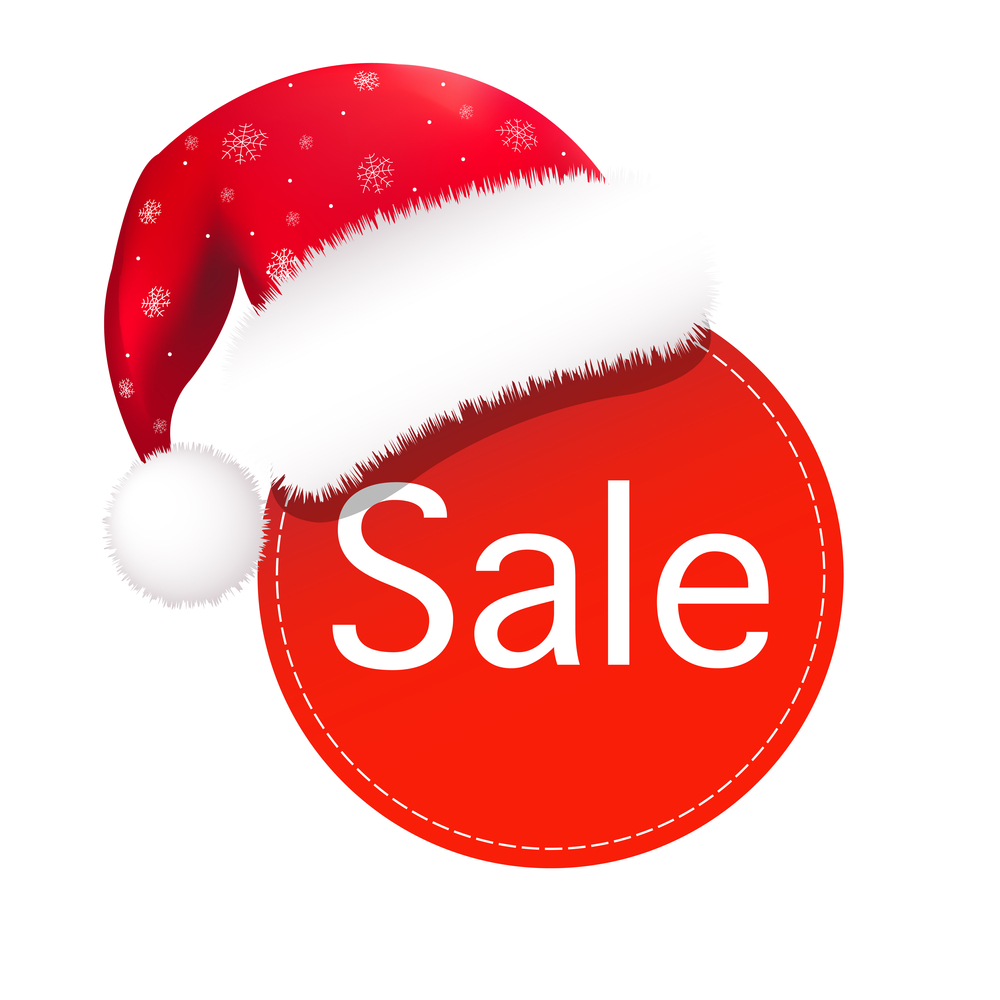 7 Ways to Boost Holiday Sales (That Actually Work)
Dec 12, 2022 4 minute Read
The holidays are a time of year when many businesses see major spikes in consumer spending. Whether you're running a small boutique shop or a massive company with multiple retail outlets, the key to success is staying on top of your sales strategies.
As we all know, the holiday season is when consumers spend more money than usual. The best way to take advantage of this fact during peak shopping times is by having an effective plan for the upcoming months leading up to the holidays. While many companies tend to focus on gimmicky ideas that don't really have much long-term value, there are actually several practical sales strategies you can implement to increase holiday sales and drive more customers throughout the year.
In this article, we'll highlight seven ways you can boost holiday sales that actually work.
1. Show customers you care before, during, and after the holidays.
An effective way to promote your business during the holidays is by showing your customers that you care about them. This includes providing high-quality customer service, whether it's via phone or email, as well as sending out personalized holiday cards.
You can also offer additional discounts during the holidays in order to maximize sales. If you sell products via an ecommerce site, consider offering an additional discount code for consumers who choose to shop online only.
On your website, you can also provide a "Deal of the Day" section which will help drive up traffic during the holidays.
And, of course, the best holiday marketing tip when it comes to showing how much you appreciate your customers is offering existing customers a unique discount. Maybe this is through a loyalty program, based off how much was spent over the year, or something else. Either way, a personal discount that lasts throughout the holiday season is a surefire way to keep your customers spending long-term.
2. Create a killer email marketing campaign.
One of the best ways to boost holiday sales and build a loyal following is by having an effective email marketing campaign.
By keeping your email list up-to-date, you can send targeted ads to your customers during the holidays and throughout the year. Then, after the holidays are over, you can re-target those same customers and send them emails about a new product or service they might be interested in. And don't forget to thank those who did their holiday shopping with you with a special something.
Additionally, people love getting deals and discounts on things they buy all year long. One way to easily offer these is through an email newsletter. In your newsletter, you can offer deals based on what people are buying in that month or region of the country. This will keep your customer base engaged without too much effort all while keeping products relevant to that customer.
A quality email campaign is a great way to boost conversions year-round for existing and new customers, alike. As a marketing strategy, emails are the least costly and can help you refine your last-minute tactics during the holiday shopping season without spending big.
3. Don't skip printed marketing.
One of the most important sales strategies is to continue using your printed marketing materials. This includes brochures, flyers, business cards, and more.
Digital marketing seems to rule the way businesses of all ages and sizes attract customers (including holiday shoppers). But it isn't the only way. Print marketing provides a tactile method to interact with your customers. They have physically feel your brand based on the quality of the paper, the embossing, the ink, and everything else you've designed into your print materials.
Think about how many emails are unread, go directly to spam, or get deleted immediately. And how many pop-ups are closed, or banner ads blocked. Digital marketing is easy to produce and just as easy to ignore.
Your printed materials not only provide a way for consumers to learn what you have to offer, but they are also a quick way of attracting traffic to your online store. This makes it easier for potential customers to get a feel for what your products or services are like before they make any purchases.
Moreover, when people see something on paper or online that is appealing, they're more likely to take action later on as well. If a potential customer sees your flyer for an upcoming sale at their favorite shop and likes what they see, they might go back later on during the sale period just to browse around and find out if there are any other holiday deals going on.
Print gets into the memory of your customers, boosting your conversion rate for the holidays and beyond.
4. Offer irresistible deals and steals.
It's no secret that shoppers love a good deal. Offering customers an online sale that they couldn't resist can be the best way to entice them to visit your store and spend their money with you.
Make sure you have some special offers up your sleeve for the holidays and use them to drive sales. Just like any other business, you need to have great promotions and deals going on during this time of year as well. If your company is out there offering limited-time discounts and holiday rush deals, people are likely to be more inclined to shop with you.
You should consider using social media to share these specials with your customers so they know exactly how much they can save, where to shop, and how to do it all without leaving the scroll.
On your landing page, have a large countdown timer present to push the sense of urgency needed to make the sale before the new year. Don't do this too often, though, or customers will call your bluff. It's an appropriate tactic for just two or three times a year.
5. Choose the best POS for your business.
Although many people view POS as the same thing, there are actually two different types of point-of-sale systems:
There is a hardware system that is comprised of a cash register, cash drawer, and displays to process payments.
Then there is the software system which uses inventory tracking and orders to manage your sales. While both types of points of sale offer efficiency for businesses, the software system offers more flexibility because it doesn't require a ton of upfront investment to set up.
We're talking about the software system here. The right one comes with features you'll actually use to provide a better customer experience.
Inventory management (including timed sales)
Automated emails
Loyalty programs
Automated returns
Marketing tools
Additionally, the right POS will have security measures to protect your business and your customer's data. This is one thing we implore you to invest in.
6. Provide Buy Now, Pay Later options.
As a small business owner, your customers are likely to be stressed at this time of year. They have to get their holiday gift shopping done in a short amount of time and squeeze in time for presents and holiday gatherings as well. This can make it difficult for them to make the decision on what they really want and need.
Buy now, pay later options are an effective solution that helps consumers reduce the stress they feel during the holidays and helps you reduce abandoned cart issues. They give people more time to decide on the items they want without feeling like they have to empty their bank account or max our their credit card.
Another way to help your customer make a decision is by offering payment plans so that payments can be spread out over several months instead of all being due at once. This lets people purchase items with confidence knowing that they don't have to worry about paying it off immediately or missing the holidays because they didn't have enough money on hand when it was time to buy gifts.
With BNPL, you can push those shopping carts right through checkout without a hitch.
7. Round-up for Charitable Donations
Many people make charitable donations during the holidays. One way you can leverage this fact is by getting your customers to make a donation with their purchase.
For example, if someone buys an item from your store, you could offer them the option of donating a round-up to the next dollar to a charity of their choice. This simple method can have a huge impact on your profits and will encourage customer loyalty. The added benefit is that it's also tax-deductible.
Most businesses incentivize giving by offering free shipping for orders over a certain amount, which we still encourage you to do. But let's take it up a notch and actually give back to a charitable cause. After all, the holiday season is about giving.
Offering this year-round is great, but you can incorporate this into your holiday sales strategy during Cyber Monday or Black Friday. These are literally the best days of the year for shopping and most people will go out of their way to get these incredible deals as soon as they become available.
To increase revenue from these sales, you should be prepared with discounts, giveaways, and other incentives that are unique only to these days—including donations.
Final Thoughts
The holidays are a great time to boost profits. But don't let that sink as soon as January comes around. These year-long strategies will help you keep profits up without feeling the crash.
To process this increase in sales, you'll need a merchant account that can handle the bump in traffic. Speak with our experts here at DirectPayNet to get set up with a payment processor and merchant account that won't halt sales mid-season.