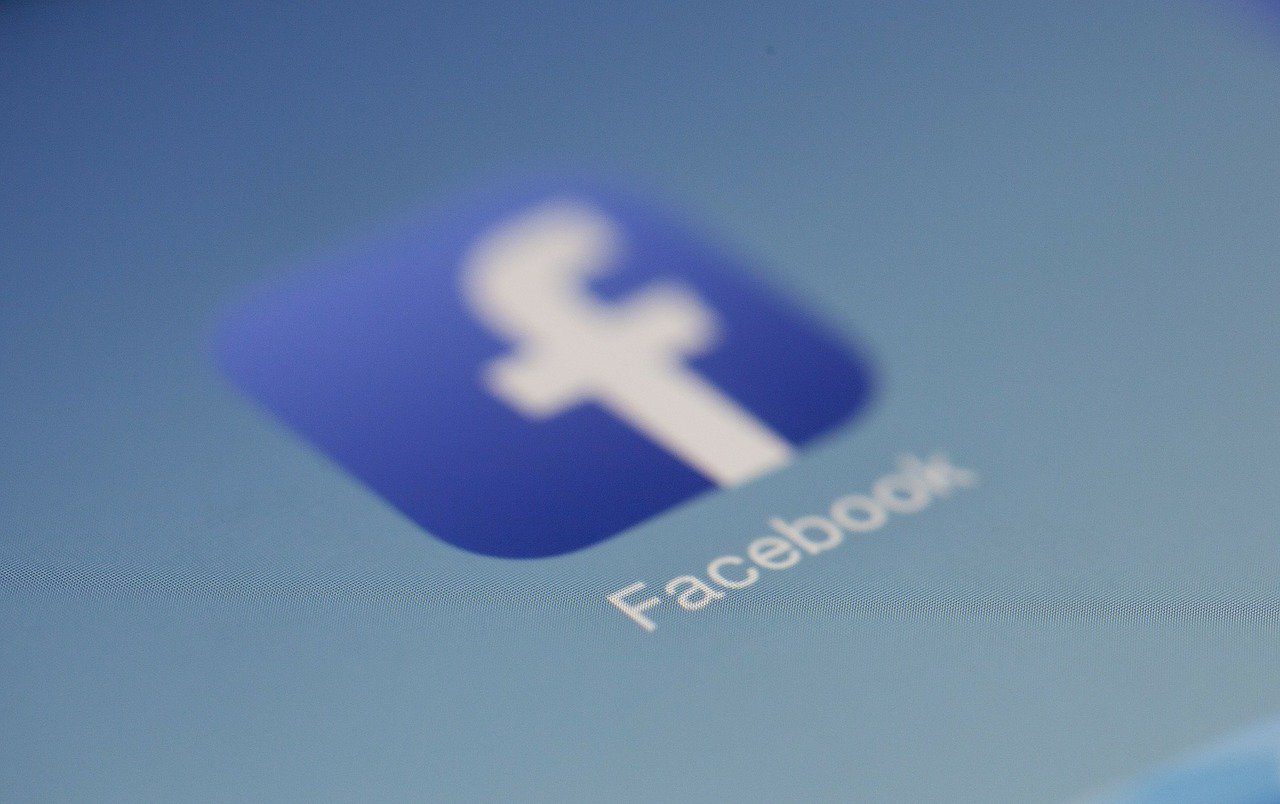 Facebook Ad Compliance Could Endanger Your Credit Card Processing. Here's How. (Pt. 2)
Nov 30, 2019 6-MINUTE READ
Welcome to the second installment of our two-part series on Facebook ad compliance. In this post we'll be looking at how to evolve your business with changes to the social media platform.
We're still examining how to balance Facebook ad compliance while adhering to rules for merchant processing. But, we'll also review how to future-proof your business if you rely on Facebook advertising.
Merchants continue to flock to Facebook for its 2.45 billion monthly users to market their products and services. Despite issues of Facebook compliance, scandals, and privacy concerns, the platform does not seem to be slowing down any time soon. In fact, it continues to look at ways to expand its competitive advantage, a strategy you should be using for your high-risk business.
Facebook is future-proofing and so should you
Let's take a quick look at Tik Tok, a social media app taking the world by storm since September 2017. The social media platform claims to have over 500 million users currently, and Google Trends does show a marked increase in activity surrounding the app.

So, what does Facebook do?
Facebook is known to create rival apps. It quietly launched Lasso, a video sharing platform similar to Tik Tok.
Facebook has also more recently launched another clone called Reels in the Brazilian market. Clearly, Facebook is taking an active role in managing its competitive advantages. But that doesn't mean it's too big to fail. And that's part of the reason why you need to be concerned.
In another look at competitive advantage, Facebook had major plans for introducing its own "stablecoin" Libra. Libra was expected to lower the costs of cross-border payments, which meant lower fees for low-risk merchants and simpler peer-to-peer transactions.
However, major potential sponsors have already withdrawn. These include well-known card brands such as Visa and MasterCard, payment platforms like PayPal and Stripe, and Latin American payment giant Mercado Pago. They are worried about the money laundering implications. An issue on which Facebook hasn't been clear.
So, have you looked at your payment processing in a similar light? Playing up your advantages? Minimizing the risks?
If you'd like to start the discussion on future-proofing your payment processing, email us at DirectPayNet. We'll take care of your payment processing so you can focus on the other aspects of your business.
The shifting goalpost
Engagement has generally increased on Facebook with its new algorithm changes. Unfortunately, a lot of it has been for divisive topics. In keeping with this, organic brand engagement has fallen with subsequent algorithm changes to promote friend and family content. So, pay to play is more important than ever, and with that is adhering to Facebook's advertising rules. Which they update often.
But, you're making use of your ad spend. You're driving Facebook traffic to your business site. Now what?
To sell online, accept as many payment modes as possible to convert every sale. This means not only credit cards, but ACH, SEPA payments, etc. Diverse payment options allow businesses to scale quickly and efficiently. The ability to accept credit card payments, however, hinges on getting approved for a merchant account if you operate in high-risk verticals. Forget Stripe and PayPal. If you start out by using these channels, we recommend an immediate upgrade to other payment processors.
"Mainstream processors" like PayPal and Stripe are notorious for MATCH-listing high-risk merchants due to the higher chargeback and fraud ratios. It also does not help if your business is on their prohibited category list.
Further, we say the goal post continues to shift because, just this quarter, Visa implemented new rules. These rules directly affect high risk businesses. Likewise, MasterCard's rules change from time to time. Facebook, too, has been adjusting its requirements for advertising. These changes disproportionately affect services and products classified as high risk.
So, why are you still in the singles club?
No, we're not talking about dating. We are talking about the tendency for a lot of businesses to rely on the power of one. Some merchants only offer one product or service. Worse, others only market through one social media platform. Plus, some make the mistake of only using one payment channel.
Do you see where we are going with this?
By opting for the power of one, there is no wiggle room if any one of these areas fails. If Facebook blocks your account? There goes that advertising and traffic generating source.
What if Facebook takes the Twitter route and completely bans a particular type of ad like Twitter has done to political ads? Facebook is even currently mulling over the possibility of increasing the minimum target audience size for political ads, so anything is possible.
If you're in this situation, take a hard look at your business model and answer this question. What happens when you are hit with penalties, excessive chargebacks, and your Facebook ad or your high-risk merchant account gets shut down? Where will the website traffic come from if you no longer have access to your Facebook ad accounts?
Moving forward with Facebook Ad compliance
Facebook opted to start pushing more user-generated content in its newsfeed as opposed to publisher content. They are also pushing more trust signals like user reviews. Now, brands must start focusing on quality versus quantity in the content they put out.
But, Facebook has also provided additional advertising avenues for marketers. For example, you can now take advantage of search ads. That's where you can bid to have your page show up as one of the relevant results for users searching on mobile. Plus, following the company's successful introduction of stories ads to Instagram, stories ads are now a thing in Facebook stories.
But don't get caught in the FB trap. Take advantage of all the benefits for advertising your business. But also keep thinking of ways to expand and future-proof your business.
Diversify your social media promotions
Facebook marketing and advertising are still going strong, raking in over $16.6 billion in ad revenue. But, if Facebook is the be-all and end-all of your social media advertising, it's time to diversify. Use other social media platforms for promotion. Diversify digital content strategies to get traffic from multiple channels.
Refine your Facebook ad strategy
Despite its many issues, Facebook is still popular. With over 2 billion monthly active users, it's safe to assume that people are still consuming Facebook content. So, refine your targeting and start offering quality ads that also meet Facebook's and your merchant processing guidelines.
Facebook is also planning to push more focus on community groups. So, take advantage of these features and build a community around your brand. With your own community, you can get quality information through polls, market your services or products to a warm or hot audience.
Maintain PCI DSS Compliance
PCI compliance means you're not putting your company at risk for credit card data breach. When your social media traffic gets to your website, make sure your website meets all regulatory compliance requirements and encryption standards. You don't want to spend to get good traffic and lose your merchant account.
Stay in the loop
Keep up to date on requirements for both Facebook compliance and merchant processing services.
For example, Facebook will be limiting the number of simultaneous ads marketers can run in 2020. Plus, as you should have known already, Visa has implemented new rules for certain high-risk merchants. You can learn more in this post.
Shift to quality content
Marketers are all seeing the light when it comes to putting out quality content. So, ensure you're putting in the work to provide engaging and share-worthy content if Facebook is one of your main marketing channels.
Pay attention to your reputation
As your business scales, focus on reputation management. Facebook is pushing client reviews. Other social media platforms may soon follow suit. But it's not just about how customers perceive you. As a high-risk merchant, you cannot overlook reputation management. This strongly influences your ability to be approved for a merchant account. Plus, it's not just about watching your fraud and chargeback ratios so you can protect your merchant processing account.
Diversify your payment processing
Facebook is a global brand, and it can help you reach untapped markets. But, being able to offer payment solutions for those markets is essential for success. So, you may need to consider multiple payment channels to include offshore accounts for traffic in different countries. Or, you need to add MOTO capabilities or ACH payment options.
Accepting crypto payments is also another way you could look at expanding your payment options.
Facebook's Libra might be on pause now, but that doesn't mean it won't pick up steam sometime in the future. Ripple, for example, is already here and connects financial institutions across Europe and the US. It's also looking to expand connections between the US and Latin America.
It all boils down to target markets and popular payment solutions.
Final Thoughts: Facebook ad compliance – it's not only about privacy
The time to prepare for more changes is now. Ensure that you're following all the current Facebook rules. You never want your processing to be compromised or affected by what you do on social media platforms. Keep abreast of changes in both your advertising and payment space.
Yes, it's a lot to keep up with. But, when you're running a business, it's not an option. Plus, similarly to how you outsource your ad management to a reputable company, you should do likewise with your merchant processing. Work with a company like DirectPayNet that understands your high-risk business. Whether you're selling supplements, info products or dating memberships, we can help you put in place the necessary measures to protect what matters most.
Email us with your questions on being compliant for merchant processing and Facebook ad campaigns. Let's work on your payment processing strategy for your high-risk business model.