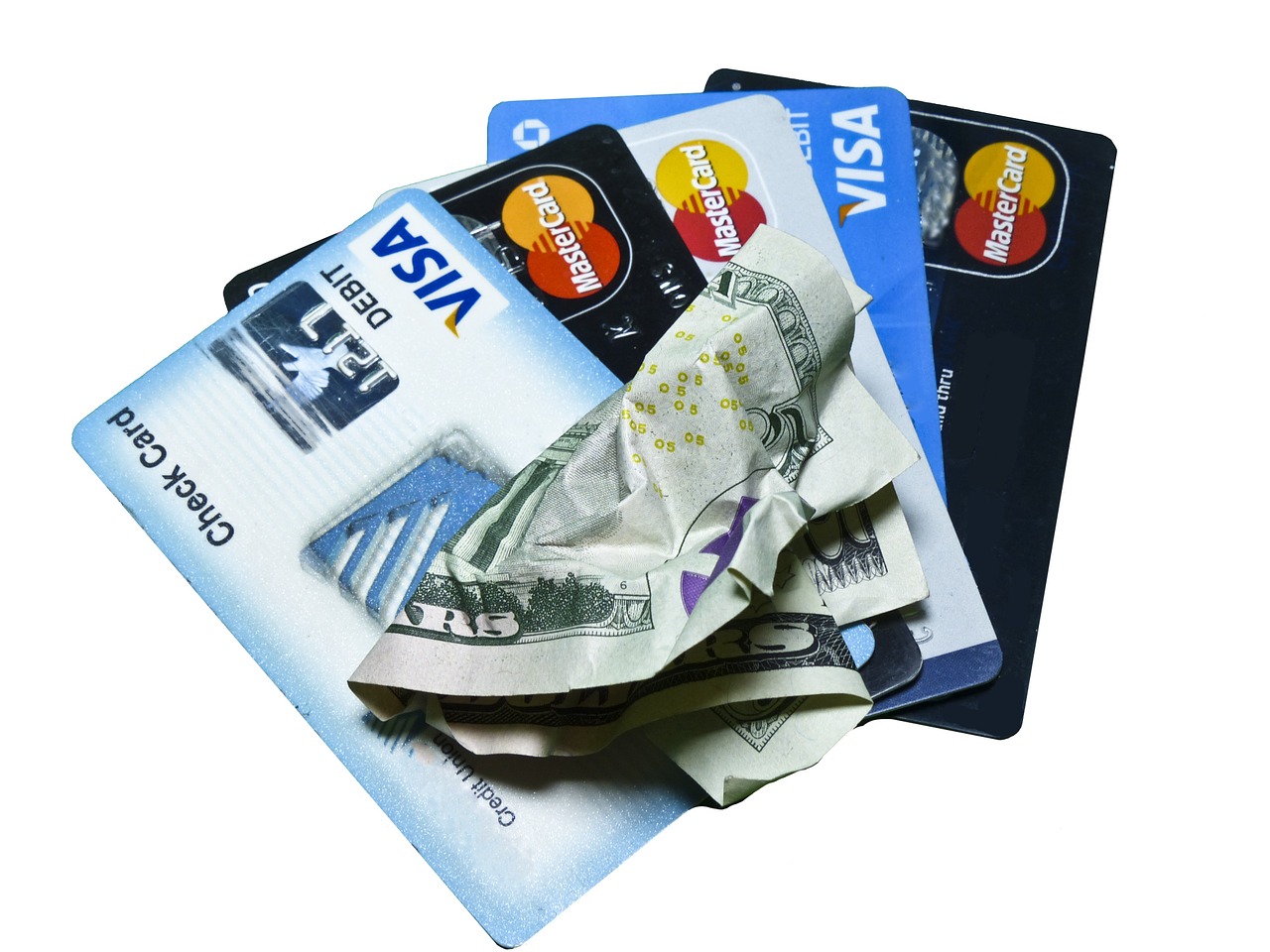 New Visa Rules For Dating, Adult, Info Product & Other High-Risk Merchants
Aug 16, 2019
New Visa rules effective October 1, 2019 are set to affect millions of high-risk merchants. We've reviewed the planned changes, determined how your business may be affected, and what you can do right now to prepare.
The planned changes will impact when merchants are enrolled in the Visa Fraud Monitoring Program (VFMP) and the Visa Chargeback Monitoring Program (VCMP). This is something we've looked at before in previous posts (e.g. differences between the VFM and the VCM programs).
However, Visa's new rules have serious implications for the types of business we normally help to obtain merchant accounts. If you're in high-risk verticals like online dating, adult entertainment, or digital downloads and info products, you will be impacted.
So, what are these new visa rules that should give you pause?
The new Visa rules will tighten monitoring and control of risks to combat the high rates of fraud and disputes. You can review Visa's planned updates in its entirety here. But, we've highlighted the main areas for you below.
New Visa Rules 1. Lowered Ratios for Acquiring Banks
For acquirers, these are the planned reductions:
Dispute-to-transaction ratio – from 1% to 0.75%
Fraud-to-sales ratio – from 1% to 0.75%
That's a massive slash in ratio rates for acquiring banks and other payment providers to abide by. If these ratios aren't managed properly, it could have serious implications for your business and payment processing options, which we'll get into in a bit. Banks will have to be more conservative in the types of merchants they accept to ensure they maintain proper levels of risk.
New Visa Rules 2. New Fraud-Dollars-to-Sale Ratios
In the standard program, the ratio threshold for merchants will be reduced from 1% to 0.9% and the Excessive program from 2% to 1.8%. The dollar figures for the program will remain the same at $75,000 and $250,000 per month, respectively.
While not as drastic as the cut in rates, this 0.1% or 0.2% is often the difference in a merchant avoiding enrollment in the VFMP (Visa Fraud Monitoring Program). The same holds for the VCMP (Visa Chargeback Monitoring Program).
New Visa Rules 3. New Dispute-to-Transaction Ratios (Chargeback rates)
To avoid enrolment in the VCMP standard, a merchant must maintain a ratio lower than 0.99% (down from 1%) in their dispute-to-transaction ratio. Further, the new chargeback rules move the ratio for the Excessive program from 2% to 1.8%. The count (number of cases) for the threshold will remain at 100 and 1,000 per month, respectively. Although both the count threshold and the $ fraud ratio must be breached to qualify for the program, acquirers may take action faster if a merchant is showing an upward fraud trend.
How will these new rules impact your business?
Because of your current chargeback ratio

If you're just below the 1% limit, then the reduction to 0.9% makes it easier for you to be penalized. So, the key will be avoiding enrollment in the VCMP and VFMP by reducing your chargeback and fraud risks even more below this threshold.

Obtaining a merchant account will be more difficult

With the pressure on merchant account and alternative payment providers, they will also be tightening their requirements for merchants. Some known and highly popular processors are often quick to move a merchant to MATCH if they exceed the ratios.
What can you do if you run an online dating business?
In the online dating industry, consider using 3D-secure (3DS) (preferably the second version) and focus on the dispute resolution process more closely. Because Visa will also be focusing on recurring billing, you need to not only ensure that your processes adhere to their strict guidelines, but also come up with alternatives to protect your business.
For example, instead of offering a free trial, why not offer packages at a fixed price instead? You could assess the average number of months members use your dating service and build packages around this – say 6 months for $99.99. Alternatively, find a fixed monthly price for your dating membership so customers know and expect the same price every month.
How will you be impacted as a merchant in the adult entertainment industry?
The adult entertainment industry is already one of the most scrutinized verticals under any fraud or chargeback monitoring program. As a merchant, here are some practical steps you can take to offset the risk of surpassing the new Visa thresholds.
Tighten your checkout processes and review your subscription offerings
Ban countries with historically high fraud risk (e.g. India, Russia, Nigeria)
Apply for an offshore merchant account (remember, a bank account is also needed)
Use machine learning to review data and create new rules/measures to prevent fraud
Consider implementing 3D-secure version two (3DS2) protocol
What can you do if you sell digital downloads and info products?
One of the mainstays of selling digital products or services is the upsell or recurring billing. However, you if you offer an upsell, ensure that only your primary product rebills as you cannot offer subscriptions on an upsell product. If you plan on having a discounted or free trial, you may need to consider 3DS2 to prevent fraud.
Other ways to prepare for the new Visa rules
With the right processes, support and merchant providers, you can keep your ratios low and avoid being penalized. Here are a few other options you can consider:
Choose your support partners wisely

High-risk companies like yours should start working with your merchant support partners to put in place adequate risk management strategies.

Get an independent merchant account

Using an aggregated service like Paypal and Stripe might get you MATCH-listed rather quickly. These providers, in particular, are very quick to put merchants on MATCH if they display an increasing trend in chargeback activity even if thresholds are not met. These new visa rules will make things even stricter.

Develop a good relationship with your acquiring bank

Their ratios will be lowered as well. So, more merchant account providers may opt out of approving accounts for high-risk businesses. You'll need to cultivate a good reputation for your company by appeasing acquiring banks whenever they make compliance requests.

Review your billing format

In addition to slashing the rates for acquiring banks, Visa has also asked them to closely scrutinize merchants who use free trials and recurring billings. So, it's in your best interest to ensure that how you organize your payment processes are in line with Visa and your payment provider's requirements. You can also contact DirectPayNet if you need help to find compliant payment processors suited for your business.

Monitor activity in real-time

Real-time monitoring can prevent some of the issues that lead to fraud and high chargeback ratios. Use built-in anti-fraud tools available in your shopping cart or payment gateway. Also, reduce suspicious transactions by implementing external fraud prevention tools like 3DS2.
Ready to tackle these new rules?
The effective date of these changes is approaching fast. You must reduce your risks of breaching these new Visa rules when they are implemented and keep your risks low after that. So, you need to act with urgency to prevent lost revenue.
Worried about meeting the new thresholds? Do your current chargeback rates have you in trouble with your payment processor? Now is the time to develop some effective fraud management strategies.
Contact our team and we'll provide you with proven killer tactics to ensure your next merchant account application is approved!.