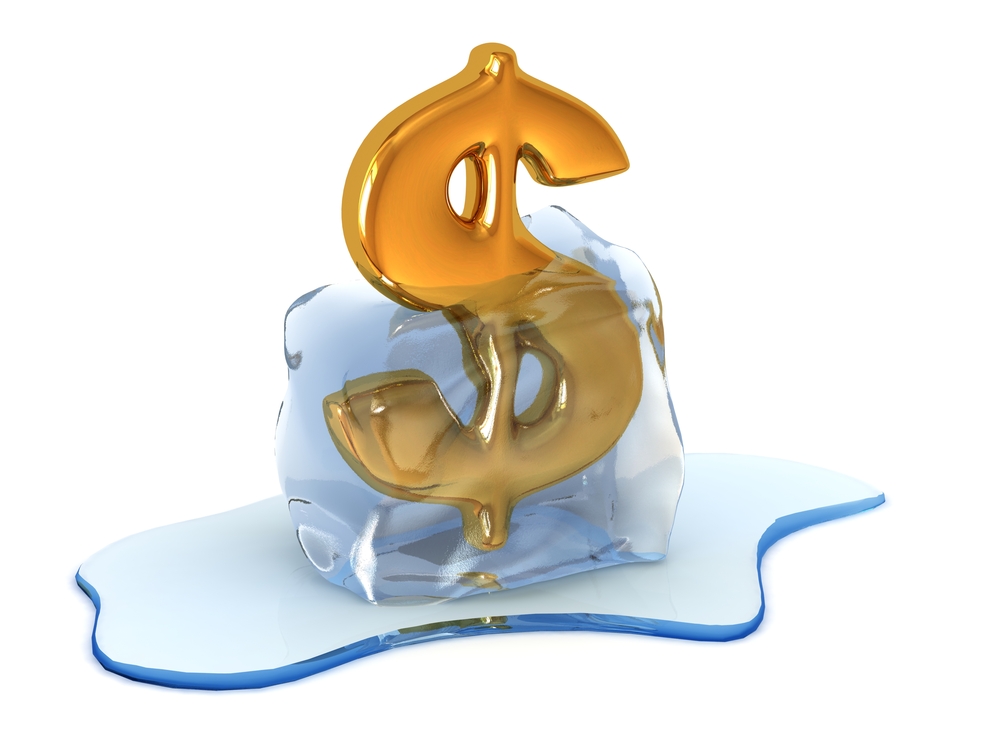 Help! Stripe closed my account, what do I do now?
Sep 15, 2023 4 minute Read
Help! Stripe closed my account, what do I do now?
Few situations induce immediate stress for online businesses like receiving a notification that their Stripe account has been closed.
With the rapid pace of digital transactions, it's crucial to resolve this issue efficiently. While some merchants have navigated these murky waters with ease, the majority find themselves lost.
Don't worry, we've got you covered. Our guide will not only help you understand why Stripe might have suspended your account but also provide a roadmap for reactivating it or finding alternative solutions.
Why is my Stripe account suspended?
Your account may be suspended for any of the following reasons.
Excessive Chargebacks
If you have a high chargeback rate and/or get a lot of disputes, then your Stripe account may be at risk of being suspended.
This is one of the most common reasons for account suspension. If you have too many chargebacks, then Stripe may temporarily or permanently suspend your account until you can reduce your chargeback rate. If you get a lot of disputes, then it's a good idea to reduce them.
Luckily, there are many ways to manage and reduce chargebacks. Just know that you will never reach 0 chargebacks. Instead, aim to keep your chargebacks under 0.9%.
Geographical Inconsistencies
If you're accessing your Stripe account from a region that isn't registered as your region of operation, Stripe will suspend you.
For example, if you're in the United States but accessing your Stripe account from India, this is considered a remote operation and could get your account suspended.
If you need to access your Stripe account while traveling, then that's okay. But Stripe needs to see that you've accessed the account in your home country first. If you suddenly start processing orders on day 1 from abroad, that looks suspicious.
High-Risk Business
Some businesses are considered high risk by Stripe and therefore cannot use their service. Many of the most common ecommerce industries are considered high risk, like coaching, supplements, dropshipping, travel, and, digital products.
You can discover more about high-risk businesses here. If you fall into any high-risk category, stop using on Stripe ASAP.
Voluminous Transactions
If your sales volume reaches $25k/month, Stripe.com will suspend you. This is the moment where Stripe sees your business as a liability. You're selling too much and they need to investigate.
At this time, Stripe will start the due diligence process. When you signed up initially, you didn't have to provide much detail about who you are and what your business does. That's Stripes super power: approving your account in seconds with no hassle.
Now that you're making money, Stripe needs to provide you with a real merchant account and they don't support all businesses.
To avoid any issues during this process, Stripe will close your account with no warning.
Still have questions? We can help!
Can Stripe take money out of my bank account?
Yes. If you have an outstanding balance on Stripe, they will withdraw the amount owed from your bank account. It will appear in Stripe as a negative payout (you paying them, not them paying you).
If you're account is closed due to excessive chargebacks and the money held in your Stripe account is less than what's owed to pay those chargebacks (plus fees), Stripe will take that money from your connected financial institution.
Generally at this time, you don't have much access within your Stripe account. Meaning, you likely won't be able to remove your connected bank to avoid a debit.
Can Stripe hold your money forever?
Stripe is an online payment processor, not a bank. This means that they cannot hold onto your money forever. Instead, they hold it for 180 business days (about 6 months) and then transfer it to your account on day 181.
The 180-day period is to cover any costs that might accrue due to refunds, returns, fees, and chargebacks. Since you aren't pulling in new money on your Stripe account, they need to ensure there are ample funds in case they're needed.
If you're worried about Stripe closing your account before you can access all of the funds in it, don't worry—they can release any remaining funds to you over time instead of making you wait until after 180 days have passed.
What does Stripe consider a high-risk business?
If you're in one of these industries, Stripe may not approve your application. However, there are other payment processors that are more lenient when it comes to working with such businesses.
Some of the most common prohibited businesses are as follows:
CBD and paraphernalia
Adult content
Dietary supplements
Alcohol
Gambling
Coaching and advice
Dropshipping
Subscription business models
Travel
Digital goods
High-ticket items
Two of these entries—subscriptions and high-ticket items—aren't a business type, but rather a pricing model. Stripe does not support these, either. So if you have a traditionally low-risk business but price your products over $1000 or offer subscriptions, you'll be categorized as high-risk.
In a high-risk industry? That's our expertise! Let's chat.
How can I recover my Stripe account and get my funds back?
If you've been shut down by Stripe, don't panic. There are a few things that you can do.
Write a Physical Letter
First and foremost, write a letter directly to their fraud department explaining the situation and asking for more information about why your account was closed.
You should also ask them whether there is an appeal process or timeline for reopening your account, who in their fraud department can help (or if they need more info from you), etc. This is important because it helps ensure they'll take your request seriously—and it's the ONLY WAY to get a response.
Emailing the Stripe support team doesn't work, so don't bother. And there is no phone number to call.
Your letter needs to include tracking and require a signature upon arrival.
Request 50% of Your Funds Back
In your letter and sequential communications with Stripe, request 50% of the held money back. If you don't have a history of chargebacks (or your chargeback ratio is very low), you make all payments on time, and there are no customer support issues (e.g., outstanding customer complaints), then Stripe will be willing to meet your request.
Then, after one month, request an additional 50%.
You can continue to do this, but know that Stripe won't give back all of your money before the 180-day mark. They do need to hold some of it until the end.
Open Another 3rd-party PSP
A PSP is a payment service provider, like Stripe. They are easy to open as there are no due diligence requirements at the start (which is why they're good for startups and as backup accounts). So you can either open an account at:
Just temporarily. This isn't a permanent solution, it's just to get your business running again ASAP.
You need a way to start accepting payments and credit card processing again and this is the only way to do that within 24 hours.
Apply for a New Merchant Account
A high-risk merchant account is your only long-term solution to this problem. It takes a week or so to finalize, but once your account is open, you're hooked up with a payment processor that supports your business.
You'll also get access to more powerful payment gateways with APIs that can help your business with fraud prevention, chargebacks, CRM integration, and adjusting payment methods.
Only a real merchant account will support your business.
If you're not sure where to turn next, give us a call. We can help you get your payment processing back on track.
We know that sometimes getting a real merchant account can be confusing, but Stripe is not the answer for most businesses. We've seen countless small businesses fall into this trap, and it always ends in heartbreak when Stripe closes their account down after just a few months of usage.
If you want to see your business succeed online then we advise against using any service that isn't designed specifically for the industry you operate in. Contact our expert team of merchant account providers to start your business' safer future.