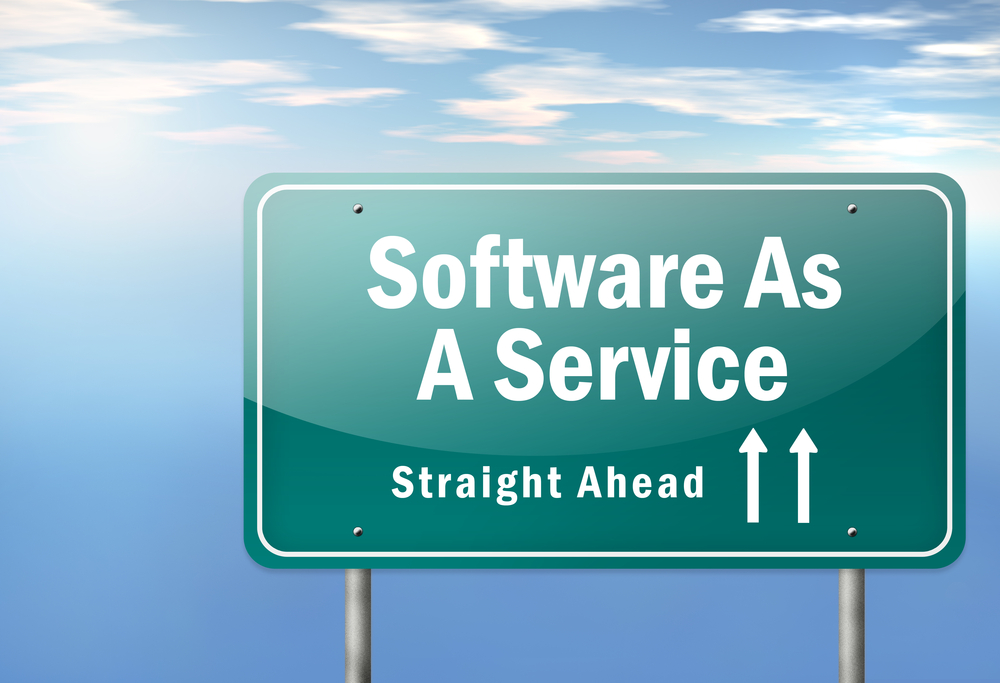 How to Secure Payment Processing for SaaS Applications
Jul 14, 2021 3 minute Read
SaaS applications are one of the most convenient for users and the companies who offer them are fast-growing, acting as strong contenders for redefining what a service or business can be. That convenience comes with a price, however.
Because SaaS applications are web-based software and often require subscription pricing models, they are flagged as high-risk to banks and payment processors. This makes it difficult for these hosted software business types to offer a shopping cart or manage payments for subscription billing systems.
That's a serious threat to the business as a whole; if an entirely web- or cloud-based service cannot be paid for and, thus, accessed, how can the company remain profitable?
The Reasons Why SaaS Business Models Are Labeled High Risk
Understanding the reasons why a SaaS company is labeled as high risk is helpful to combating the challenges that follow. You'll be better prepared when applying for merchant accounts and will know which payment methods providers to avoid so you can secure a shopping cart faster.
It's akin to applying for a credit card: each application has a chance to be denied, potentially leaving a negative mark on your credit report. If you are denied too many times when applying for a payment gateway provider, you may be put on a blacklist.
All-Digital Services
When a companies sell cloud-based or all-digital services, they are always classified as high risk. The reason behind this varies between money laundering, illegal file sharing, adult content, and more. Most importantly, it's difficult for processors to verify that what a user is experiencing is what's being sold.
You won't be able to remove the high-risk merchant label, but you can alleviate the doubt providers may have by clarifying what your product does, what users can expect, and basically verifying that what we're providing is exactly what they're getting.
Online-only businesses also fall under the high-risk category because of card-not-present transactions. Any online store is subject to this, as the customer is not directly handing you their credit card. Instead, they enter their own credit card information manually, which runs the risk of fraudulent transactions.
There are security APIs and plug-ins you can use with your gateway to make credit card payments more secure that don't disrupt the checkout flow and mitigate fraud.
Poor Reputation
SaaS applications ride on the backs of internet reviews. If too many users write complaints or low-star reviews, it doesn't paint your business in the best light. How can you guarantee that these were one-off issues or people who just don't want to pay for the service? When applying for a SaaS merchant account or to a payment provider, you can be sure that reviews will be researched.
Good customer support service is a great way to combat a negative review. Commenting on the review and assisting that user with whatever their issue may be lifts some of the tension a payment process provider might have when seeing a slew of negative feedback about your service. Also, providing access to your SaaS application could help them compare actual functionality to what's described on your website and in your subscription packages.
Subscription Models
Subscription billing models are great for business and appealing to customers, but unfortunately fall under the high-risk label. One reason is because service must be available for the entire timeframe stated in the user's subscription package. If they purchase a month of service, you need to provide at least 30 days of full, uninterrupted service.
Another big risk is with recurring payments, which assumes the user has funds to pull from their account. If funds don't exist, that's a big problem for you and the payment provider.
If you offer subscription packages, it's important that you detail exactly what users get in each package. There should be no question as to functionality, timeframe for which the service is accessible, and cost. Otherwise, credit card processing for your packages may come to a halt when you lease expect it.
Chargeback Ratio
This topic applies to all the previously mentioned reasons and is one of the biggest concerns for acquiring banks and processors. Chargebacks are a detriment to the SaaS industry. These occur when users who want a refund skip your customer service team and go straight to their bank to dispute the transaction. They might do this to get out of paying for the service, because they don't recognize the service, or because they were unhappy with the service.
Chargeback ratios are one of the most important things to monitor when running a high-risk business. The lower the ratio the better your standing is with the provider and the more likely your shopping cart will continue to work.
Providing a clear, easily accessible refund policy is a great start to mitigating chargebacks. The policy should be emailed to the user and accessible from any page of your site or software.
Next, you should clarify what a charge looks like on the user's bank statement. Sometimes, the line item doesn't match your company name. When sending the receipt for payment, a screenshot or graphic of what that charge actually looks like on a bank statement is incredibly helpful. Users will be able to recognize your company and avoid committing friendly fraud.
To help combat actual fraud, obtaining PCI compliance and implementing checkout security services like 3D Secure is well worth the initial investment. It will help you verify customers and eliminate fraudsters, keeping chargebacks at a minimum.
There's no way to completely eliminate chargebacks, but you can monitor them closely and react appropriately by implementing new strategies that help address the concern. The right SaaS merchant account provider will offer chargeback and fraud monitoring services to help you stay on top of your chargeback ratio and remain in good standing with acquiring banks.
Stripe as a Starting Point for Payment Processing
Stripe is a great starting point for SaaS companies for several reasons. It's one of the more recent additions to SaaS payment processing, but it's quickly scaled the ladder in popularity.
Quick-start Payment Solutions for SaaS
You can get up-and-running fast with near-instant approval when applying for a SaaS merchant account through Stripe. The payments company is known for its ease-of-use and simplicity when it comes to applying and implementing. That follows through for SaaS accounts, as well, giving players in this booming industry a running start.
Starting fast has its drawbacks, though. SaaS is still considered high risk, which means it's subject to Stripe's strict policies that often get businesses suspended or shut down. Stripe reacts negatively even when your business grows at an exponential rate, so there's a lot to keep under control if using Stripe.
Once you start selling more than $10,000, suspicion arises. The safest place to reside regarding sales volume is under $50,000. But keep in mind that Stripe is a good start to giving your online business a shopping cart, not a good long-term solution. While using Stripe, you should also be applying to alternative providers designed around high-risk merchants, like DirectPayNet.
Familiar Service
Stripe is familiar; it's a household name like PayPal for business owners who maybe don't know where to start when looking for a payment processor. Or even for established brands, Stripe is an easy solution that providers a user-friendly payment gateway that accepts Visa, MasterCard, credit cards, debit cards, and even ACH payments for direct debits.
This familiarity is more relevant for business owners rather than users, though. PayPal is also a well-known service for online payments, but its brand and functionality work differently than Stripes, namely by allowing users to create their own PayPal account. Customers don't need to create their own Stripe account to make a payment on your site, so the brand name doesn't mean much to them.
The best way to move forward with obtaining a payment processor for your SaaS business is to start with Stripe while researching, comparing, and contacting various high-risk SaaS merchant account providers. You can always keep Stripe as a backup option as there's no rule against having multiple payment gateways for your business.
Contact a High-risk SaaS Payment Processor
Again, don't rely on familiarity and convenience alone to secure a SaaS payment processor. The most important things to keep in mind are reliability, offering multiple payment options, and support for your business type.
Reliable Payment Processing Solutions
No business wants their shopping cart to be non-functional or their payment gateway to stop accepting payments. That's a big risk for SaaS companies who use third-party processors like Stripe. Instead, focus on acquiring a processor that you can rely on for increasing or irregular monthly sales volumes and chargeback protection. You don't want to run your business paranoid about being shut down.
Accepting Preferred Payment Types
Depending on what markets you operate in, there's always a dominant method of payment that's preferred by customers. Ensure your gateway offers these methods of payment by using a merchant account that doesn't that doesn't limit the user's ability to make payments. ACH payment processing is incredibly popular for subscription services like those offered by SaaS companies.
Specific Support for SaaS Merchants
Your payment processor should understand your business type including the risks associated with it. This helps your merchant account support team mitigate payment and account issues and better negotiate terms and fees with acquiring banks. Don't be afraid to shop around and contact multiple SaaS payment processors to compare their knowledge and support for your business so you not only get a shopping cart that works, but also a support team that understands you.
Contact DirectPayNet for SaaS Payment Processing
Our customer support team understands the SaaS business models and has helped many subscription-based businesses scale their company and provide reliable payment processing options. We are eager to help businesses of all sizes, including startups and small businesses set up their e-commerce payment gateway.
Contact us today to discover your options as a high-risk SaaS merchant.