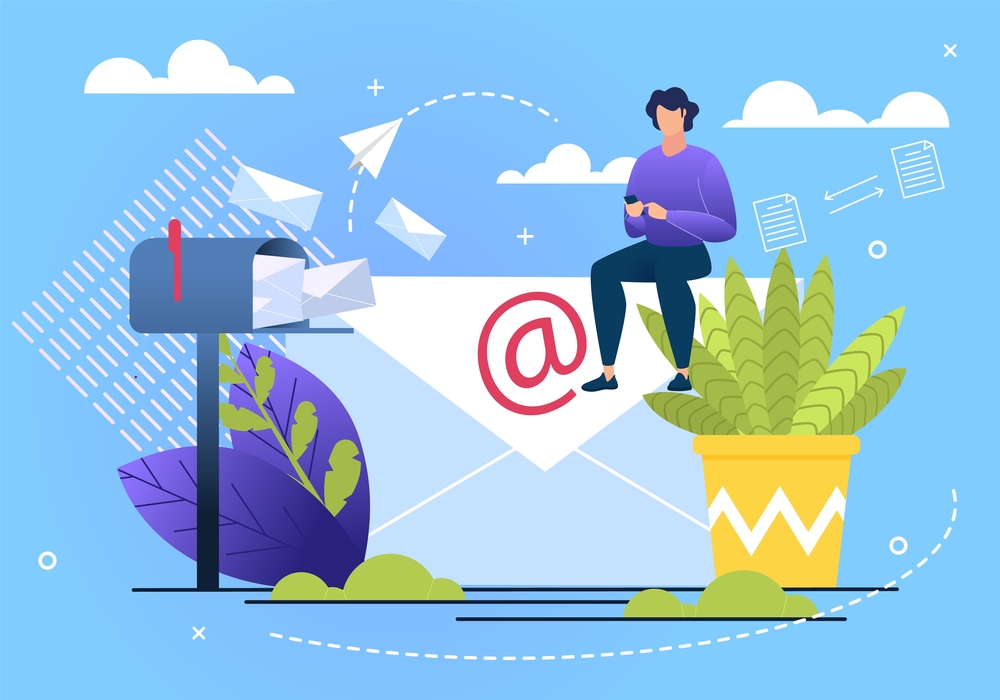 Essential Strategies to Start Your First Winning Email List
Mar 3, 2023 3 minutes
Are you ready to start building a powerful and profitable email list?
Growing your email list is one of the best investments in time, money, and energy that you can make as an online business owner or entrepreneur. A successful email list is an essential element for driving leads and sales into your business—and it's also a great way to stay connected with your customers. But where do you begin?
In this article, we'll discuss essential strategies for getting started on launching a winning email list from scratch. We'll cover topics like creating compelling lead magnets that will increase subscribers, utilizing automated follow-up campaigns to maximize conversion rates, segmenting emails to increase open rates, and more.
With these helpful strategies in hand, brought to you by the Email Paramedic himself, Troy Ericson, you'll be on the path towards successfully growing a responsive and lucrative email marketing campaign.
Establishing Your Email List Goals
One of the most important steps in building a successful email list is setting your goals.
Establishing your email list goals will help you create a basis for measuring the success of your email campaigns and list-building efforts. Your goals should be specific, measurable, achievable, realistic, and timely (SMART).
For example, if you have an e-commerce business, your email list goals may include the following:
Generate 10,000 new subscribers over the next 12 months
Increase overall sales by 15% within the next six months
Increase average order value by 10% within the next three months
Once you have established your goals, you should create a plan to reach them. Here are some tips for creating an effective email list plan:
Create compelling lead magnets to entice subscribers
Utilize effective email marketing automation tools
Create an email list segmentation strategy
Send regular email campaigns with valuable content
Monitor email list performance and test different strategies
By setting specific goals for your email list and creating a plan to reach those goals, you can ensure that your email list is successful at lead generation and sales for your business.
Have email marketing questions? Ask us!
Setting Up an Email Service Provider (ESP)
The first step in launching a successful email list is to set up an email service provider.
An ESP is a platform that helps you manage your email list and send emails to your subscribers. It's important to choose a provider that is reliable, secure, and user-friendly, with features that make it easy to customize and track the success of your campaigns.
Popular providers include MailChimp, AWeber, and Constant Contact, all of which provide comprehensive tools, support, and guidance to help you get started quickly. For more experienced users, there are other options such as ConvertKit, GetResponse, and ActiveCampaign, which offer more advanced features such as automation and segmentation.
With these types of services, it's possible to create automated email sequences and send targeted emails to specific groups of email subscribers. This is a great way to maximize the effectiveness of your email campaigns and help you build a more engaged and responsive email list.
No matter which provider you choose, remember that the most important thing is that it meets your needs and helps you reach your goals. Spend some time researching providers and experimenting with different features to find the best one for your business. With the right provider, you'll be well on your way to building a successful and profitable email contact list.
Creating a Compelling Lead Magnet
The first step to building a profitable email list is creating an irresistible lead magnet.
A lead magnet is essentially a free downloadable resource that your potential customers can use to learn more about your product or service. It could be a PDF, an ebook, a video, a course, or some other form of valuable digital content. The more compelling the lead magnet is, the more likely your target audience is to sign up.
When creating a lead magnet, it's important to make sure it provides value to the user. If your lead magnet is nothing more than a sales pitch, people won't be interested in signing up. Instead, your lead magnet should provide valuable information that your customers and prospects can use.
To make sure your lead magnet is as effective as possible, take the time to research what your audience needs and wants. You can ask them through surveys or search online for trends in your industry. Once you know what your audience wants, you can create a lead magnet that meets their needs and exceeds their expectations.
Additionally, you should make sure to include a clear call to action (CTA) within your lead magnet and link it to a landing page where prospects can sign up for your email list.
Establishing an Email Autoresponder
One of the most important steps in launching a successful email list is setting up an email autoresponder.
An autoresponder is a program that enables you to send automated emails to people who subscribe to your list. Think of it as a personal assistant that helps you keep your email list well organized and running smoothly.
By setting up an email autoresponder, you can ensure that your contacts receive timely and relevant follow-up emails. You can send:
automated welcome emails to new subscribers
reminders to contacts who haven't responded to your emails
"thank you for your purchase" emails when someone goes through checkout
abandoned cart reminders
failed checkout discounts
giveaway opportunities
regular email newsletters about new products
Setting up an autoresponder can help you increase the effectiveness of your email list and make sure that everyone on it is engaged.
The best email autoresponders are those that come with features like list segmentation, automated behavior-based triggers, and advanced analytics. It's important that you choose an autoresponder that fits your needs and budget. When selecting an autoresponder, make sure to consider factors like the size of your email list, the types of emails that you'll be sending, and the time and resources you have available to spend on managing your list of emails.
90% of all online businesses are high risk! Are you?
Promoting Your List Everywhere
There are many ways to promote your email list, including using social media, pay-per-click advertising, and even emailing current customers and prospects. Paid advertising is often the first option thrown out the window because new business owners don't want to pay, but it is actually the fastest way to promote your list. Facebook ads are still one of the best tools to use in marketing strategies no matter how small your budget is.
When you start to promote your email list, think about what will draw people in. For example, you can create a compelling lead magnet that offers valuable content to entice readers to sign up. Additionally, you should use good copywriting techniques to write headlines and CTAs that entice subscribers to take action.
You can also use free or low-cost email marketing tools like:
email capture widgets (easily snag new customer email addresses)
pop-up forms, opt-in forms, and email sign-up forms
dedicated landing pages (high-quality homepage templates are free)
social media platforms (Facebook Groups, YouTube, LinkedIn)
podcasts (your own or as a guest host)
Additionally, consider using referral programs or affiliate marketing to incentivize people who know your business to share your subscriber list with their social media followers.
As a final note, you should familiarize yourself, albeit briefly, with spam filters. Email clients like Gmail and Outlook use different functionality to filter emails that come through, and you want to do everything you need to make sure your digital marketing efforts don't end up directly in the waste bin.
Monitor and Analyze Your Performance
Monitoring and analyzing your performance are essential steps when it comes to successful email list building. When you track how your list is performing, you get valuable insights into what strategies are working and which ones need to be improved. Additionally, you can use performance data to identify opportunities to increase list growth and engagement.
Start by setting goals to measure your performance. What are your goals for list size, open rate, click-through rate, and ROI (return on investment)? These metrics will help you determine how successful your email list-building efforts have been.
Once you've established your goals, you can track your performance to see how you're doing. Use analytics tools like Google Analytics or a CRM (Customer Relationship Management) system to track key metrics such as subscribers, open rate, click-through rate, and unsubscribes. This data can help you identify areas for improvement and help you adjust your strategy accordingly.
Finally, make sure to use A/B testing to determine the effectiveness of different strategies. A/B tests let you compare two versions of an email to see which one performs better. This allows you to optimize your emails for higher open and click-through rates. It's a great way to test different subject lines without sending new emails with the same content.
An Email List Can Only Grow Your Business If You Have…
…the right payment processor and merchant category in place, otherwise you risk getting your business shut down permanently and banned from payment processing forever.
Your business deserves to thrive, and building an email list is only one part of the greater puzzle. Securing your payment ecosystem is also one of the most important steps you can take early on. Speak with our payment processing experts here at DirectPayNet now to find out what your growing business needs to succeed in the highly competitive e-commerce world.