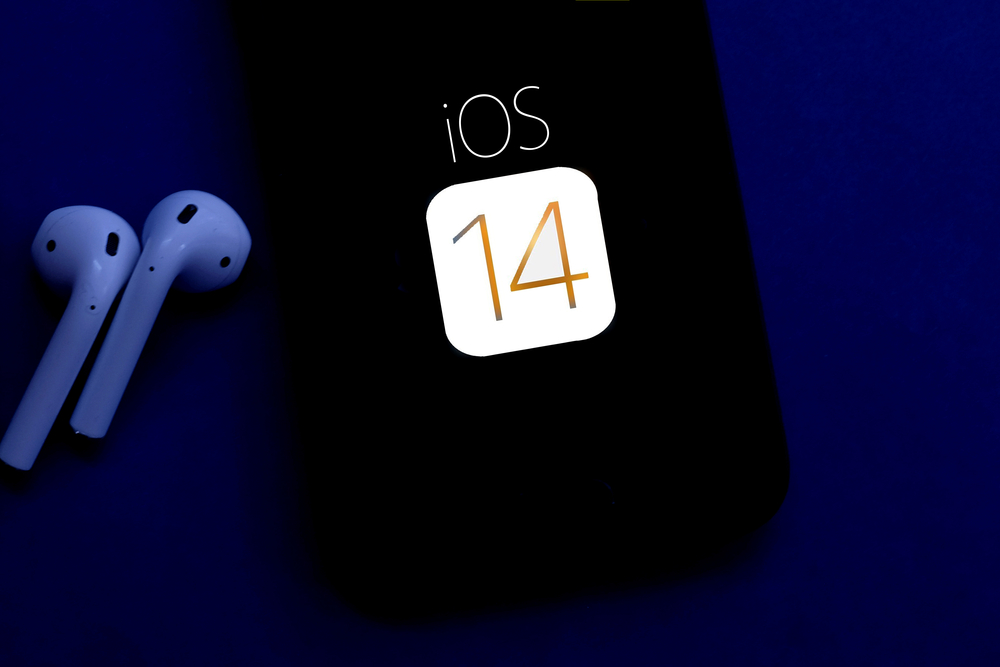 How will iOS 14 affect dropshippers
Jun 22, 2021 2 minutes Read
Allow "Facebook" to track your activity across other companies' apps and websites? Apple is trying to reposition itself with the controversial issue of handling data, confronting Facebook (and many other apps along with it) by creating a barrier around personal data. IOS 14 offers users the ability to opt-out of tracking outside of the app, making very popular digital marketing tactics much less effective. In our comprehensive guide, you can read about how it affects your dropshipping business, and what you can do to counter it.
Apple vs Facebook Ads vs Dropshipping
Facebook is still the undisputed champion of social media. Already a third of the world's 7.6 billion people are active users (2.85 billion so far in 2021, with an average growth rate of 14% per year).
The immediate trigger of the biggest privacy scandal was not Facebook, but the British analytics and marketing firm Cambridge Analytica (CA for short), which was shown to become one of the biggest influencers of the 2017 US election through dubious dealings and may have played a major role in the election of Donald Trump. The social network came under fire after a former employee of CA alleged that the company obtained unauthorized data from more than 50 million Facebook users in 2013 through an external application that logged into Facebook.
Facebook-related apps from third-party developers could receive some personal data, and while you can prevent apps from posting to the social network on your behalf, their creators could still misuse the rest of the data they collect.
The scandal has also had a powerful impact on Facebook: It has reignited the debate over data security and privacy that has existed since the beginning, but the situation has also caused a great deal of concern at the government level, alongside users. Mark Zuckerberg and other senior executives of Facebook have been summoned for face-to-face meetings both in the US and the EU, while political, business and public figures have begun to denounce the social network as the root of all evil.
Although Facebook mobilized its resources to get a handle on the situation, this scandal opened the eyes of the public, creating an opportunity for Facebook's direct and indirect competitors. Apple, while no stranger to privacy breaches and abuses, easily repositioned itself as a savior in the wake of the CA scandal, became one of the influencers, offering a solution with iOS' most influential new feature ever.
IOS 14 introduced a new functionality directly affecting running ad sets and conversion events: it asks permission on behalf of all apps used to track activity outside of the app. While in-app data collection is still possible and generally allowed, users are practically invited to opt-out of out-of-app data collection. This influential feature has the biggest impact on Facebook and its retargeting capabilities.
Dropshipper challenges
The fact that Apple restricts user tracking is just the beginning. In short, the problem is that many online stores, small businesses, and dropshippers have built their business models around the ability to effectively target website visitors. Ultimately, this could even impact supply chains and purchase prices. In the time to come, those who have used remarketing may face poorer results as online marketing becomes less effective.
In December 2020, the new iOS has been adapted on 72% of all Apple iOS mobile devices, and eventually became the most successful upgrade by the Palo Alto company. Although this only affects the i-device users at the moment, many other companies are known to have such initiatives in the making. This is a very fascinating topic because a restricted Facebook algorithm will put posts and Facebook ads in front of the user that are not in their interest, and will eventually lead to frustration too. Of course, it is also true that we are almost too closely followed by the algorithms, so limiting the process seems justified from the user's point of view.
And what results can you expect for your dropshipping business?
The conversion event's measurement will not be as accurate as before, so you should expect a decrease in conversion rates and ROAS.
In cold audience targeting, where you have excluded certain retargeting lists (e.g. shoppers), you may still show ads to those who have made a purchase but not accepted the follow-up.
The attribution models will also change, for example, the 28-day attribution model will disappear. Click-less conversions will be limited to 1 day.
You can now only measure 8 conversions per domain.
Ecommerce targeting at its best (or not), and how to repair it?
3 elements of Facebook Ads will be directly affected by the IOS 14 update:
Conversion tracking
iOS 14 updates have caused tracking data to become inaccurate. Facebook is no longer able to track all conversions, and not in real-time either, but with a 72-hour delay. So instead of being able to react immediately to a poorly performing ad, you have to wait up to 3 days to make the necessary changes.
Algorithm optimization
With the iOS 14 update, Facebook's algorithm became less optimized. Previously, FB ads were optimized based on data collected via Facebook Pixel. As more users adopt the changes in the new Apple iOS system and opt-out of tracking outside of Facebook, the effectiveness of the algorithm has decreased significantly. Ads are being distributed to the wrong audiences due to incorrect pixel counts and old campaigns are more likely to be turned off.
Website targeting
Inaccurate tracking leads to inaccurate customer targeting. Limitations placed on both the tracker and Facebook reporting features lead to inaccurate statistics and misrepresentation of performance. Instead of becoming more and more laser-focused, Facebook's targeting becomes similar to real-life surveys, where people sometimes don't tell the whole truth. And we don't expect this to improve as other software manufacturers follow the changes applied to the iPhone.
How to keep Ad Account costs low?
To avoid your ad costs skyrocketing, you need to rethink your FB ads. What has kept your ad costs down to this point? Accurate targeting by tracking user behavior, on which Apple has pulled the plug. The easier way is to improve tracking through Google Analytics by introducing UTM link parameters into your ad URLs. This will result in rich data on your Google Analytics dashboard that you can use to manually optimize your ad sets.
Use retargeting based on user engagement. Ad sets that use this method are generally aimed at audience members who have already interacted with the ad. The majority you can't track due to iOS 14. However, you can replace ad clicks with video views (calculate with at least 15 seconds of video view as an equivalent of a single click). Facebook still prefers videos over any other type of content, so you can base your retargeting campaigns on people, who liked and watched your videos.
How to protect your partnership with your ecommerce payment processor?
When it comes to ecommerce, especially dropshipping, one of your most important partners is your payment processor. However, this is a fragile collaboration, as processing providers are very careful about who they work with, and losing such an important partner for your dropshipping business is something you definitely want to avoid.
But how does all of this relate to iOS 14? With previous ways of reaching audiences derailed, you're going to have to do a tremendous amount of testing to get your Shopify store back to where it was. This next period will be about wildly fluctuating sales for all dropshippers.
Finding the winning products is critical (use Oberlo to increase your chances), but not enough to avoid potential chargebacks. According to a Midigator study, the number of chargebacks overall has dropped significantly in the last 4 years, by almost 50%. This makes it even more important to keep your chargebacks as low as possible.
Because of the weakened targeting potential, your dropshipping business will attract the attention of people who are likely to buy, but also more likely to initiate chargebacks. Your goal here is to protect your online business against fraudulent chargebacks, and, in case it is a "friendly" initiation, provide the best customer service possible.
How to withstand the new chargeback rates in dropshipping?
Chargebacks aren't just costs and lost revenue – they add hidden costs to your online business through manual review efforts, low authorization rates, additional labor hours, administration, and associated risks. A continuously high ratio of chargebacks can cause payment providers to discontinue doing business with you and put you on an industry blacklist, usually called the MATCH list or TMF (Terminated Merchant File).
In connection with the new iOS update, what can you do for your dropshipping store to continue being an ecom king? Since the number one reason for chargebacks is still fraudulent behaviour, you need to take protective measures against it.
Even if Apple doesn't allow business owners to have enough information for targeting before the user has purchased one of their products, you'll have a good amount of data as soon as the checkout happens. Keep records of everything, but also don't forget to store and use that data following GDPR.
You can use step by step address verification services along with card verification codes. To prevent fraud from occurring, obtain as much information as possible from the consumer.
As a dropshipping business, invest in fraud protection technologies that can help detect chargeback fraud before it occurs by identifying high-risk transactions. You can create specific rules to prohibit transactions in certain circumstances.
Instead of focusing on SEO only, do optimization towards being accurate and transparent on the checkout page (and before). If you provide all the necessary details about your dropshipping products, fraudsters will have less chance to win disputes.
Final thoughts
Although the new Apple iOS 14 brings many changes, most of them not in favor of dropshippers, you should definitely consider this situation as a potential opportunity. Many less small dropshipping competitors operating only on Shopify, Amazon, or AliExpress, will drop out of the market, and the merchants finding alternatives to FB ads targeting will be the most successful. Watch out for new updates, such as iOS 14.5 (and v15 coming in hot this September), test wisely, check out the newest tutorials, avoid fraudulent chargebacks, and use this situation to your advantage.