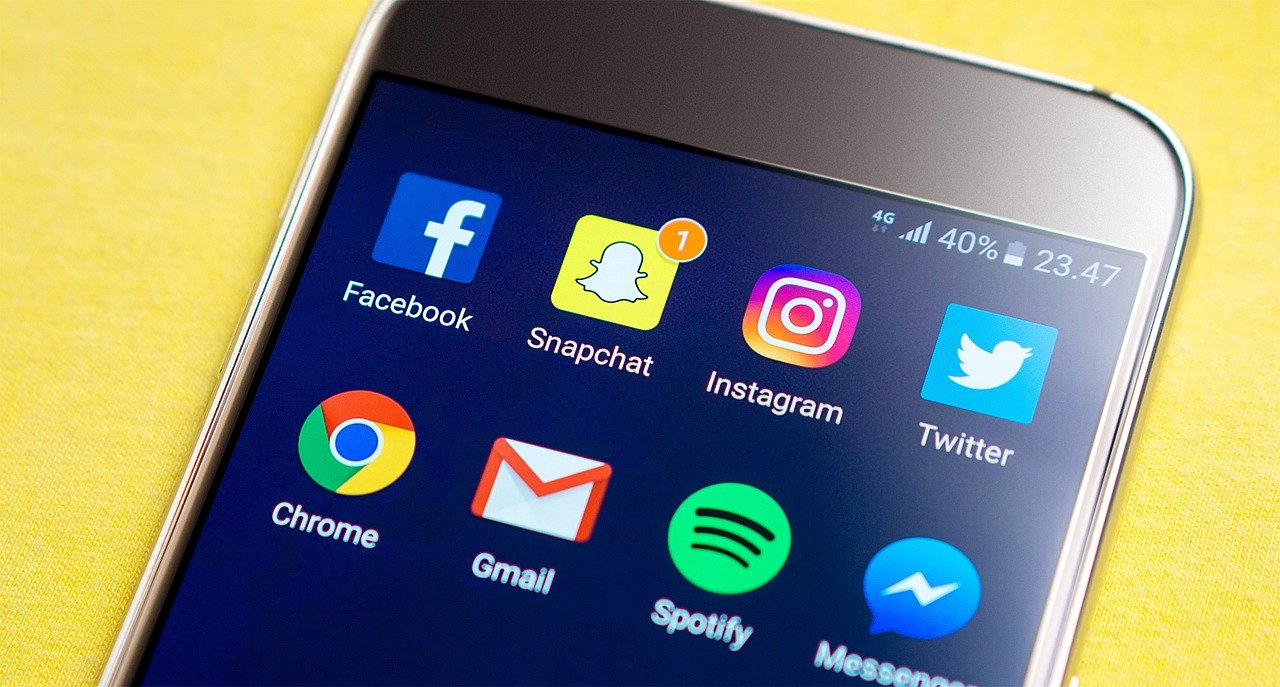 Influencer Fraud: Why You Got Scammed & How To Bounce Back
Jan 17, 2020 8-MINUTE READ
Influencer fraud and misrepresentations on social media have robbed hundreds of companies worldwide of billions of ad dollars.
Social media stars. Big-time bloggers. Authoritative podcasters. All share a trait that companies value – influence. But influencer fraud has left merchants with nothing to show for their ad spend. Fake followers, paid-for engagement and overstated reaches make it hard for high-risk merchants to partner with online figures in this market.
The negative consequences stretch far beyond poorly spent digital marketing budgets. According to Adweek, it cost businesses over $1 billion last year alone. Spend on influencer marketing is set to top $10 billion globally in 2020.
Want to avoid the pitfalls of working with influencers who aren't everything they claim to be? Start by reading this guide.
We will show you how to assess influencers' value. Learn how to spot scams. Understand how to protect your merchant account. Finally, ensure that your marketing budget is well spent.
Find out how to achieve these objectives with ease!
What exactly is influencer fraud?
It's best to start by outlining what influencer fraud is, as well as how to spot it. Influencer marketing involves using well-known online personalities to promote a company's product or service to their respective audience in return for a fee. But what if that audience you paid to get in front of was fake? Enter influencer fraud.
Influencer fraud is when an influencer will fake either their audience size, levels of engagement, or both to attract sponsorship deals. In some cases, the influencer account in question isn't even a real person. It's a bot programmed to post and interact as if it were a human being.
In one instance, a UK-based fashion influencer had 230,000 Instagram followers and charged $1,000 per post last year. Investigations revealed she bought 96% of her engagement. Thus, each company that worked with her over the year – 22 to be precise – wasted $960 of their $1,000 ad spend.
Now, extrapolate those numbers to influencers with a million followers. Merchants could be wasting up to $3,840 of a $4,000 ad spend. This type of fraud usually affects digital marketing agency clients the most. Yet many high-risk merchants selling products such as supplements or subscription boxes are getting stung. Particularly, those approaching influencers directly.
Do you spend significant amounts on Facebook advertising to drive sales? Are you up to date with the latest compliance guidelines? Read our top tips for maintaining your account and future-proofing your sales!
How influencer fraud affects payment processing
Blowing marketing budgets on influencer campaigns can have severe knock-on effects for a merchant. A merchant can collapse completely if this type of marketing campaign fails to bring substantial revenue. e-Commerce businesses are especially susceptible. They depend on online marketing campaigns more than traditional merchants.
When only a few sales come in, your payment provider will also start to become agitated. For instance, you may have a high-risk merchant account approved to process $50,000/month in sales. If your initial influencer campaigns have yielded little to no revenue, don't be shocked if your account is closed. If there's one thing that merchant account providers hate, it's dormant accounts.
Even worse, an influencer may want to sell your product at almost any cost to secure future partnerships with other vendors. They could make false claims to their audience about the abilities of your product or the efficacy of its ingredients. The result is very little return on investment (ROI). Worse, any sales you gained could result in costly chargebacks! As we have mentioned before, excessive chargebacks are the number one reason for merchant processing termination.
As you can see, you need to protect your business against these practices to avoid these unfortunate scenarios. Here's how you do it.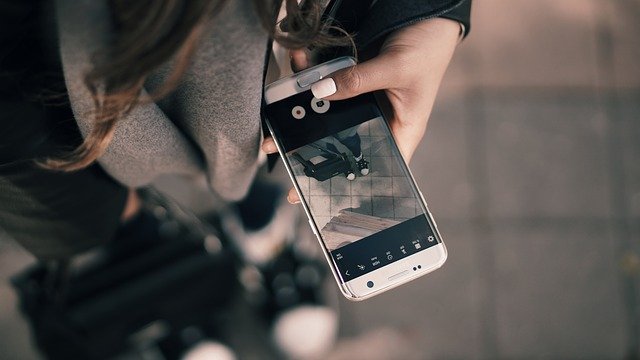 Six ways agencies and other high-risk merchants protect themselves from influencer fraud
1. Be hands-on
For merchants and digital marketing agencies to not fall victim to influencer fraud, they must become hands-on. Even blue "Verified" checks placed on Instagram and other popular social media platforms have a price. Thus, they are not authentic enough to be a litmus test for influence.
Dig a little deeper to understand whether an influencer is legitimate or not. How long have they been online? Do they have more than one social media channel? Are they a generalist or do they specialize in a specific field? (Influencers should be relevant to your industry.) These are targeted questions every merchant should ask influencers.
2. Outsource to a third party
To start, use a third-party influencer agency that has already taken care of the vetting process for you. Save yourself the time scouring the internet for potential partners. Even if you do find them, you still have to do an influencer background check. An agency or other outsourced solution has already done the work. For example, a platform like Hashtagpaid.com serves as a one-stop shop for connecting with influential content creators.
3. Establish clear terms from the onset
Contracts should always be clear and transparent. Therefore, use this documentation as an opportunity to set terms with your new partner.
You might be lucky to see that a third-party's contract works in your favor. Some companies include a simple termination clause. It entitles you to a full refund if the ROI doesn't justify the outlay. This type of provision helps to mitigate the risk to your business. Take advantage of them whenever you can.
4. Go with micro influencers
Some merchants believe they need the biggest celebrity on the planet to help sell a new weight loss tea or health and wellness supplement. This isn't the case at all.
More companies should seek out micro-influencers. These are people with followers ranging from 1000 to 1,000,000. Micro-influencers focus on a specific industry like health, fitness or tech.
Many of our merchants tell us that micro-influencers have higher conversion rates on products and services. They believe the ROI is higher, because the rate of engagement is much bigger among their audience.
5. Use analytics
Not every merchant can afford the services of a third-party pre-vetted influencer network. This is especially true in the case of startups. Yet there are several steps you can take beforehand to work directly with an influencer. Delve into their analytics. Use platforms such as Iconosquare to track follower growth. Notice a rapid spike in followers? It could be the result of purchasing them.
Next, track comments and likes on photos. Are there some posts with thousands of likes and others with under one hundred? If so, it's likely the influencer paid for the engagement on the "viral" post.
With regards to comments – are they all generic in nature? Do you struggle to find any that relate to the content within the post? Again, this could be a batch of comments bought online to make a profile look far more engaging than it is. As a rough guide, engagement should be at 1-5% of an influencer's audience. If someone is coming in at 25%, you should have your suspicions.
Finally, new AI-driven tools are emerging. For example, tools like Like-Wise can test if an influencer has bought followers, likes, or other forms of engagement within a matter of seconds. Carrying out an influencer audit is not cheap. But, it could save you far more in lost marketing dollars to influencer fraud.
6. Don't squander your revenue
Another way to protect yourself as a merchant is to switch to a performance-based marketing model. For example, fake influencers love to give no guarantees of either sales or engagement. In turn, you can turn the tables by proposing an affiliate marketing-style opportunity. Offer a revenue share scheme. In this scenario, an influencer will take a slice of every sale generated as a result of their promotional posts. This way, if the influencer doesn't perform as expected, you won't lose any money. If you want to sweeten the deal and the influencer is proven to persuade buyers, offer a flat amount plus revenue share (e.g. $1000 and 5% of every sale).
Stop taking all influencers at face value
Influencer marketing is an ongoing popular trend that has brought some companies extraordinary success. Yet, that has not stopped wannabe social media stars from trying to "fake it till they make it." An increasing number of individuals are buying fans, followers, likes, and engagement on their profiles. In the end, they can seduce merchants into advertising with them. High-risk merchants selling health, fitness and supplements are most vulnerable as there are many fitness influencers vying for advertising dollars. Essentially, when offering a rev share, take good care.
Their methods for fooling advertisers are becoming more and more sophisticated. Thus, it's essential to become hands-on if you want to guarantee a return on your investment. Don't forget that your ability to process payments depends on a constant revenue cycle.
In conclusion, don't take any unnecessary risks. Always vet your chosen influencers. Hand off the screening process to professionals. Or, undertake in-house audits to ensure each potential candidate is who they say they are.
Here's the story. DirectPayNet has over a decade of experience in securing and maintaining the best payment processing. This is not a one-size fits all solution. Everyone deserves custom services for their individual needs.