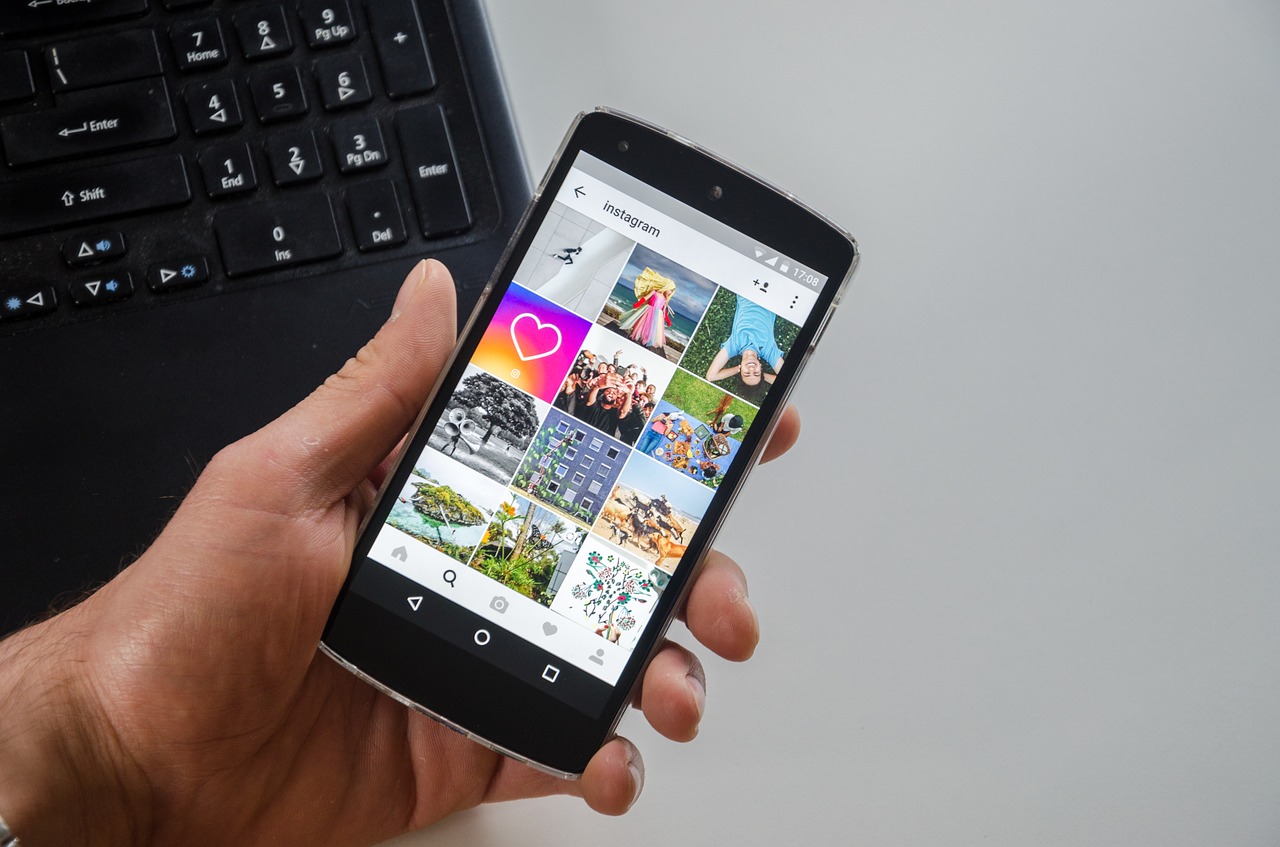 From Instagram Model To Entrepreneur. Scale Into The Big Leagues (Pt. 1)
Feb 6, 2019
Instagram models and influencers like Kylie Jenner and Huda Kattan have taken their brand from social media to mainstream. They are building lucrative businesses outside of Instagram. These influencers have shown they do not see modeling on Instagram as a long-term business plan. And, neither should you.
Instagram is one of the most popular social media platforms, but it is only considered a stepping-stone for true business owners. It has established itself as a great marketing tool to help grow empires. So what empires are you ready to take to the next level? Do you have the necessary resources to take it as big as it can get? In this blog we discuss how to expand from Instagram and other social media platforms to a real business online.
Making Money on Instagram
Since launching in October 2010, Instagram has had a meteoric rise. As of June 2018, Instagram has over 1 billion monthly active users worldwide, and over 500 million daily active users. In addition to growth in business accounts and personal users, a wave of Instagram models have earned a lot of money through the platform. Some Instagram influencers with millions of followers have earned up to $100,000 per sponsored post.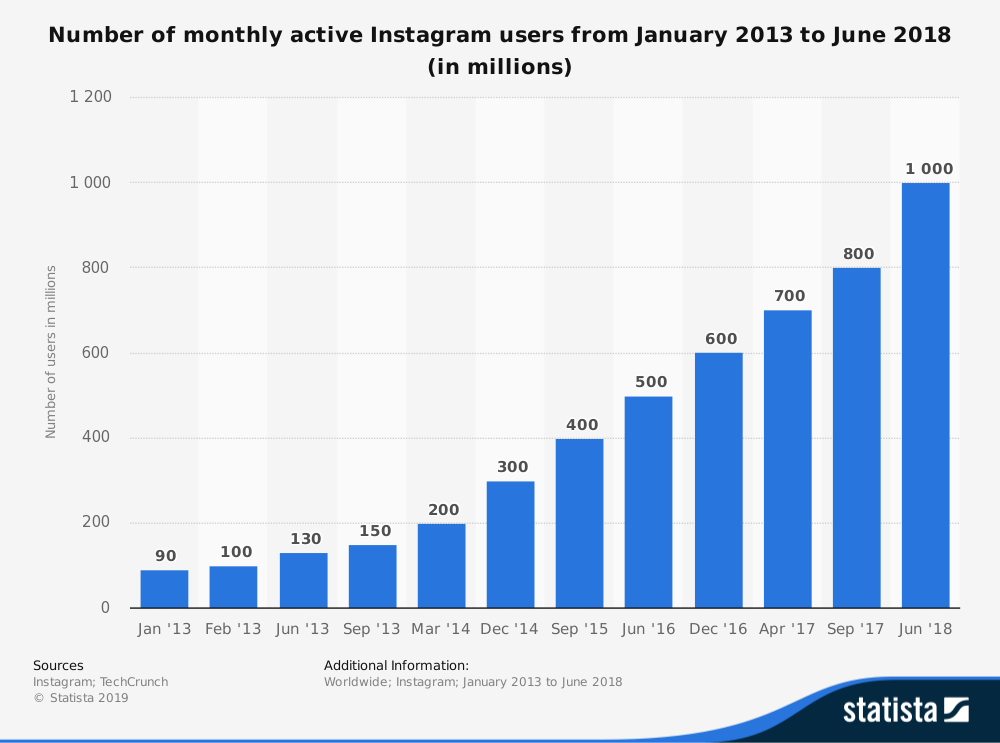 According to Shopify, on average, 42% of Instagram influencers charge between $200 and $400 per post. But, influencer marketing for brands and sponsored posts on Instagram has limits as the market gets increasingly saturated. Ultimately, users learn a hard lesson about making money from social media; you must be a business owner to generate real revenue on a long-term basis.
Get off of Instagram…sort of
To really move into the big leagues, you need to develop a product or service outside of Instagram. This is especially true when launching a business that falls in the high-risk merchants sector. The high-risk label can apply to any business owner who makes a living selling products or services with a questionable reputation or the potential for a high rate of returns. This can include things like weight loss teas and supplements, subscription boxes, oral health care, skin enhancement creams, adult or fetish content, and much more.
When you want to generate real revenue, you need to develop and sell your own product or service independent of Instagram. Afterward, you only need to use the platform as a promotional tool just as you do now for the brands you promote.
Moving from Instagram model or influencer to a business owner
Here are a few steps you can take to make the move from Instagram model to entrepreneur.
1. Be daring
While you may have amassed 10,000 followers, you still need to increase your exposure. Be daring, controversial, and offer something of value to prospective buyers. Use your imagination and launch an innovative marketing campaign to grow your audience.
For example, if your followers are interested in fitness you could host of an IG live segment with a celebrity trainer. Talk about controversial topics like whether or not steroids, supplements or athletic gels really work. Another example could involve a video ad promoting a future IG live collaboration with three other popular sex/dating influencers. Collaborating with others is a form of cross-promotion.
Whatever you decide to do, be bold! Playing it safe will only keep you where you are and not where you could be.
2. Expand your engaged followers
We are speaking to engaged not bought followers. Having bloated follower numbers who don't engage with you online will reduce your range and impact. So, grow your followers organically or through advertising. However, don't buy followers.
Every social media platform at some point does a purge of fake accounts. Consequently, if your followers are mostly made up of bots and fake profiles, your numbers will fall quickly. This will have an impact on your credibility and economic value from the perspective of the brands that work with you.
You want authentic numbers? Increase your audience by expanding your social media reach. Create a YouTube channel and a Facebook page. More importantly, start a blog or build out a website. Owning a custom domain name gives you control over your branding and allows you to use multiple channels to cross-promote and expand your reach.
3. Develop a core product/service
Create your own unique product or service. Products don't necessarily have to be tangible. On the contrary, they can be a digital product (e.g. video subscriptions, one-on-one virtual meetings, etc.) too. Even if you decide to sell a physical product (like a weight loss supplement for instance) it doesn't have to be made by you.
Many new entrepreneurs build partnerships with manufacturers or fulfillment companies with ready-made products. Sometimes they can even be shipped directly to customers. You can consider partnerships where you are the personal brand to the product. Then, with your engaged followers, take that leaf out of Kylie Jenner's playbook and leverage your audience. In her Forbes interview, Kylie remarked that "Social media is an amazing platform … I have such easy access to my fans and my customers."
4. Promote your own business
Use the skills you developed marketing other company products through sponsored posts to promote your own products. This is exactly what affiliate marketers do; they graduate from being just an affiliate to an actual merchant by selling something of value. Leverage Instagram's shoppable posts and send visitors directly to your business website to make a purchase. With easy access to 10,000 or 60,000 followers, it will be easier to grow your business quickly.
Be more than just an Instagram model
We hope the advice shared in this blog helps you grow from Instagram model to business owner. In part two of this post we discuss how selling controversial products makes you a high-risk business owner. In fact, you will learn why accepting credit card orders online is more complicated than it appears.
Are you already curious about becoming a business owner and need to accept payments? Above all, do you already sell a product or service and use Instagram as a promotional platform, but need a payment solution? Email our team now and we will help you get started!