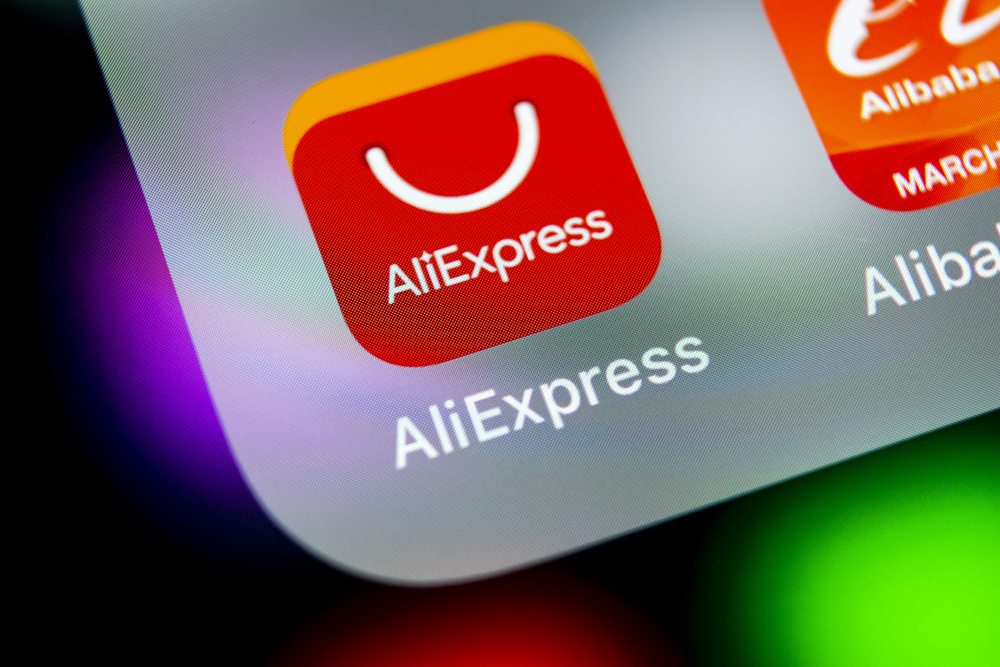 Is AliExpress good for dropshipping? Yes!..and no.
Jul 22, 2022 4 minute Read
The world of dropshipping is a vast one, and it's easy to get overwhelmed.
Luckily, though, there are plenty of options when it comes to choosing a supplier platform. One of the most popular suppliers out there is AliExpress.
What makes it such an attractive option? Is it worthy of your dropshipping business? Find out what works and what doesn't about AliExpress below.
Is AliExpress trustworthy?
AliExpress is a safe place to buy from. As with any online marketplace, AliExpress has a returns policy and customer service team in place to help resolve any disputes you may have with your orders.
AliExpress has been around for just over a decade, which is quite old in the internet world. The platform was originally intended as an alternative to Alibaba (another Chinese ecommerce platform) by focusing on smaller startups that couldn't afford to sell their products through Alibaba due to its high fees and strict requirements for sellers.
AliExpress still remains one of the top online marketplaces today and continues to grow every year with millions active traders who collectively spend billions per month!
As mentioned earlier, be wary of dropshipping suppliers you choose when dropshipping from AliExpress or any other retail website like Amazon/Ebay etc.
If something sounds too good to be true then it probably is! Make sure that there are no hidden fees, additional shipping costs, or duties to be paid before accepting the order from your own customer. Otherwise, you might get stuck losing the profit to fees.
What are AliExpress's shipping times like?
Most AliExpress products are shipped from China. The shipping time will vary depending on the product, but you can generally the AliExpress standard shipping rate to take 2 weeks or more to arrive in the United States.
This is significantly longer than the 1-2 day delivery time that Amazon, eBay and Etsy orders typically take.
The good news is that some suppliers on AliExpress have warehouses in other countries outside of China, like in various European countries and the US. This means that if you choose one of these suppliers for your dropshipping business, it's possible for your products to arrive within 3-5 days.
AliExpress makes it really easy to search suppliers and products by warehouse location, so you always have some level of control over what you sell and where it comes from.
What are the advantages of using AliExpress for dropshipping?
Low prices. AliExpress has some of the lowest prices on the market, which is great for you if you're looking to save a few bucks. It also means you can sell at high markups if competition allows for it. You obviously don't want to set your product prices too high or too low. But with low wholesale prices, your profit margins will almost always put dollar signs in your eyes.
Easy to use. You don't need to be an expert in ecommerce or web development to create an account and start selling on the site—all you need is a credit card.
Lots of products. There are over 10 million product listings from over 2 million sellers, so you'll always have plenty of options when it comes time to choose what to sell.
Good customer service. Customer service is available 24/7, and most issues are resolved within 24 hours.
Great for testing products. You can test out different products before committing to a full order so that you know exactly what will sell on your ecommerce store and what won't before buying large quantities or investing in inventory management software.
Plugins. There are a lot of dropshipping apps out there. And while the platform doesn't provide much in the way of interconnectivity on its own, AliExpress works with many dropshipping platforms (like the AliDropship plugin) to import products manage customer orders via tracking numbers and shipping methods, and allow store owners to communicate with customer support and sellers.
Can I use AliExpress to dropship in any country?
Yes! Dropshipping with AliExpress is possible in virtually any country. The website has a wide range of suppliers and you should be able to find something that will work for you.
The only caveat is that it's up to the AliExpress supplier whether or not they ship internationally, so don't assume that every product listed on their website will be available worldwide.
Before you start impulsively adding products to your dropshipping site, go through the details. Ensure it's something your customers are interested in, the product can be shipping to the countries you serve, and shipping prices aren't off the wall expensive.
Is it safe to sell items from AliExpress?
While you can certainly make money with AliExpress, there are some risks involved.
AliExpress doesn't guarantee the quality of the products or their authenticity. This means that you could receive a product that doesn't work or is unsafe for your customers to use.
AliExpress is a marketplace, not a supplier. They don't supply the products themselves; instead, they connect buyers and sellers through their website (similar to eBay or Amazon). The quality and reliability of products you find fall on the supplier which can be difficult to track down if there's an issue with your order.
The other issue is competition from other dropshippers. Copy-and-paste product descriptions and duplicate social media ads/posts can make selling popular products a nightmare.
So if we're solely looking at AliExpress, then yes it's very safe to sell items from its platform. But that doesn't mean every single product is safe nor every supplier.
Another perspective: if millions buy from AliExpress every day, there must be a level of security to its platform. There's positive feedback from most users of the platform, so that has to account for something.
AliExpress is great for new dropshippers, but there are other supplier platforms available.
If you're new to dropshipping, you can get off to a great start by using AliExpress to source your first items. The website has a huge range of products at low prices and the customer service team is responsive and helpful.
However, once you've gained some experience in the industry, there are other supplier platforms available that may be better suited for your needs. They offer different features and services:
Amazon – this product platform is similar to AliExpress but with more options for shipping (including free two-day shipping on eligible orders). It also offers branded products from well-known brands like Apple and Samsung as well as drop-shipped items from third party sellers as well as FBA items that Amazon directly stocks itself.
Alibaba – this supplier platform has been around longer than either eBay or Amazon so it has an established reputation within the industry which makes it easier for inexperienced users to get started because they can rely on an experienced community of buyers/sellers who know what they're doing.
DHGate – this supplier is an online marketplace similar to Alibaba and, like AliExpress, it's popular with dropshippers as well as wholesalers. Like AliExpress, DHGate has a wide selection of products from sellers across the world—more than 5 million of them. And, like AliExpress, DHGate offers free shipping and low prices on almost everything in its catalog.
CJDropshipping – this platform offers quality products at low prices and offers free shipping to customers. There are no minimum order quantities or fees when using their service. You can also sell any product from any manufacturer on your online store with no restrictions on where you can get the product from. You can even sell your own products on their platform if you choose to do so.
And these are just the ones similar to AliExpress. But there are other options that really niche down their offerings, like Oberlo, Spocket, Zendrop, and Dripship.
You can also source products from multiple platforms and sell them all through the same online business. Just because you choose to use AliExpress doesn't mean your obligated to only use that one platform for dropshipping products.
Shop around and find best-selling and high-quality products from any supplier directory. Maybe you find the same product on multiple sites, but the AliExpress seller has the best shipping options or lower prices. Or maybe another directory allows you to better import products and offers buyer protection. You won't know until you research.
AliExpress is a great platform, but it's not what will make your dropshipping store successful.
So to sum it up, AliExpress is a great place to start. It's easy to use and has a huge selection of products which makes it perfect for beginners.
However, there are other supplier platforms out there with their own pros and cons that might suit your needs better than this one does.
And AliExpress doesn't warrant success for your ecommerce business. You know what does? The right payment ecosystem.
There are tons of dropshipping site builders out there like Shopify stores, WooCommerce, and BigCommerce. While they give you great tools for SEO and automate order processing/order fulfillment, they hook you up with the worst possible payment processing available. The money you save on selecting the right shipping and avoiding duty fees goes straight to these processors.
Get a payment processor that's customizable and fully supports your business model, instead. We at DirectPayNet specialize in high-risk merchant services for entrepreneurs like you. Talk to us now to get your payment ecosystem set up for success and start raking in the cash.