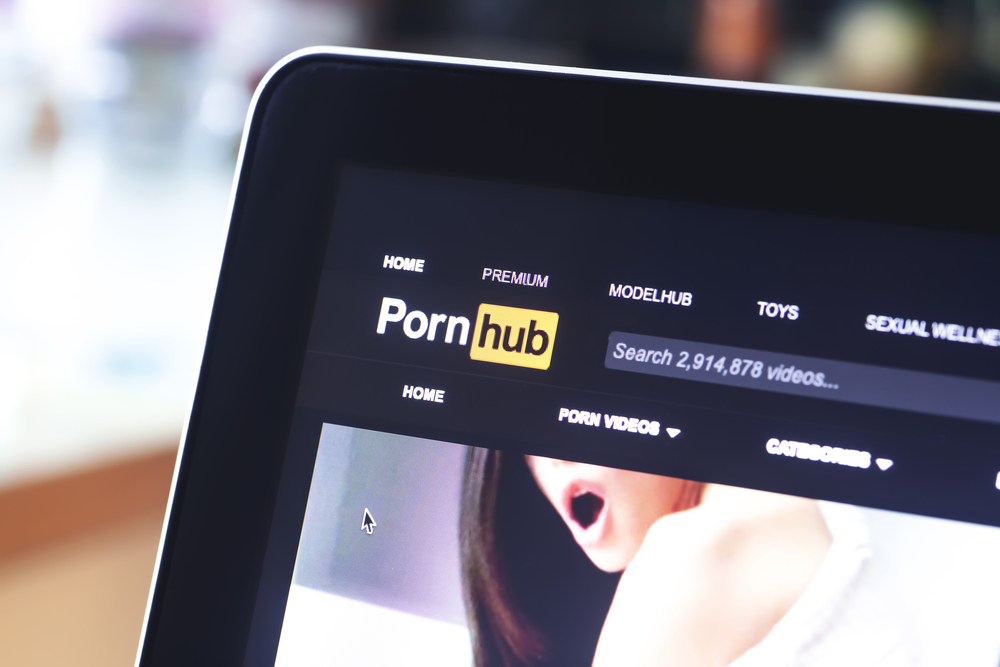 Mastercard Joins The Fight Against Sex Trafficking With New Rules For The Adult Entertainment Industry
Apr 15, 2021 4 minute read
Over the years, smartphones and wifi connections have made it easier to upload content to the internet.
Pornhub is like YouTube in that it allows members of the public to post their own videos onto its platform. Because it's hard to be sure whether someone is of legal age in a video, it's almost impossible to have a clear idea of how much content is actually legal.
Back in December 2020, Pornhub was forced to remove over 8 million videos from unverified uploaders on their platform. Major card companies Discover, Mastercard, and Visa stopped processing Pornhub payments after a New York Times columnist alleged that Pornhub was carrying rape and revenge pornography scenes, along with other underaged explicit videos he believed were taken without consent of the participants…
After doing their own investigation, MasterCard and Visa eventually blocked all payments to the site. Although, Visa reversed their decision it for some of MindGeek's content. This situation left most adult performers without a way to monetize their content and their main source of revenue gone overnight. Many webcam performers were using Pornhub to upload content as it has tons of online traffic which can help the performer monetize the video.  It removes many of the hurdles for adult performers to get their content out, by removing the need to build a site, attract visitors and worry about business logistics.
Pornhub ended up banning downloads and deleted all videos, except those uploaded by verified users. This was difficult for most to swallow, especially after spending months or years building up a following. Pornhub's executives were also asked to appear in front of a judicial committee in February which sent shockwaves to the industry.  Read more here
Adult Merchant Services Are Hard To Come By
It is already a challenge to find high-risk merchant account providers in the adult industry but this week, Mastercard made it more difficult…
Mastercard announced it's updating the requirements of banks who process payments for websites selling adult content. This will likely include eCommerce online businesses selling adult toys, novelties, and eventually online dating sites. For now, adult payment processors will now need documented consent and proof of age and identity verification of anyone involved in adult content images or videos. Until now, most platforms only verified the age from the user uploading the content and sought consent from the person posting the video, so this is a huge change for the industry.
The new measures will require a review process before any content can be published, and a system for complaints addressing any illegal or non-consensual activity on the site. Anyone who appears in a video or picture on an adult website will be able to demand the content to be taken down.
At the end of 2019, Paypal announced they were no longer supporting payments for Pornhub leaving many performers switching to a different way to receive online payments for their affiliate commission.  Pornhub was accused of making business payments through Paypal without their permission. PayPal has a strict policy against allowing their platform to be used for any adult content payments.
The question remains if Visa will follow suit in the following days and how would that affect the revenue and practices of the adult entertainment industry? The systems Pornhub put in place earlier this year were enough for Visa to continue allowing the use of their card services, although, with the current demands from Mastercard, the bar may just have been raised.
Will adult service providers like PornHub be tasked with doing all the verifications or will an external third party have to be involved to ensure the new measures are policed correctly. Also, the question arises as to how payment processors will be able to verify that the measures demanded by MasterCard are being followed by adult content merchants.
Cryptocurrencies: The Future of Adult Payment Processing
The adult entertainment business is considered a high-risk business. Many merchants are searching for better processing services to deal with the high costs of credit card payments, chargebacks, and the difficult requirements needed for the application process of a high-risk merchant account.  Rather than going through card networks like Visa or Mastercard, adult entertainment businesses have been creative in using other ways to pay their talent and affiliates such as  ACH (Automated Clearing House) debit, echecks or invoice companies like Paxum.
The question remains if the adult entertainment industry will be forced to reform or will this push them into a mass crypto payment adoption? Will crypto undermine legal and legislative efforts to help combat human trafficking and child pornography? Using blockchain payments offers adult content users anonymity and a quick way to consume content without scrutiny from the financial system.
Today, most adult websites already accept cryptocurrencies as a means of payment, including Pornhub who has already been paying their artists with cryptocurrency.
Pornhub had announced earlier this year that their sites were accepting Verge as payment for all purchases and not only for their premium services. Cryptocurrency payments offer privacy protection for their customers and help avoid embarrassing credit card entries on their bank statements.
For the business's owner, the benefits of low processing fees and reduced threats of chargebacks will allow merchants and artists to grow their businesses.
Cryptocurrency also allows for ethics to be removed from a financial transaction between parties. Although some may disagree, adult content and adult products can be purchased and consumed legally, so long as the merchant is taking necessary precautions to ensure their content is abiding by local laws.
While more and more credit card companies and payment processors will want to separate themselves from most adult entertainment merchants; consumers are still more than willing to pay for adult content which brings many questions as to how this industry will evolve.
Blockchain-Based ID System For High-Risk Industry Payment Processing
Most of your online transactions require you to share personal information before making a purchase and accessing some form of service. This information gets stored onto many internet databases and exposes you to a lot of security issues…
The result is you end up having little to no say in having your data shared online.
Blockchain can be used to protect your identity from fraud or theft and replace multiple usernames and passwords with an encrypted digital identity…
A blockchain-based ID system may provide a solution for adult sites to verify ID and get expressed authorization for the content uploaded on their website. Although, we still don't have a viable option for this solution.
Only time will tell how the industry will adapt to the upcoming changes in adult credit card processing. Will the industry follow the new rules, or just find a way to skirt them?
Payment processors make it extremely difficult for porn sites, adult toys, dating, strip clubs, and similar businesses to get adult merchant accounts to process credit cards. Let us help you through the process and ensure you are operating legally in your jurisdiction.  DirectPayNet's CEO, Maria Sparagis, is a veteran of the adult space and was involved in helping several large scale adult businesses get payment processing. Contact us today to ensure you don't get caught off guard.
There's never been a better time to take control of your own destiny in the adult by getting a merchant account. With so many performers' leading platforms coming under attack, the time has come to future-proof your adult business by working with the experts who have helped so many business owners like you.
If you've been left scrambling by the actions of Visa and Mastercard, it's best to speak with adult payment experts such as those at DirectPayNet to secure the best possible payment solution for your business.