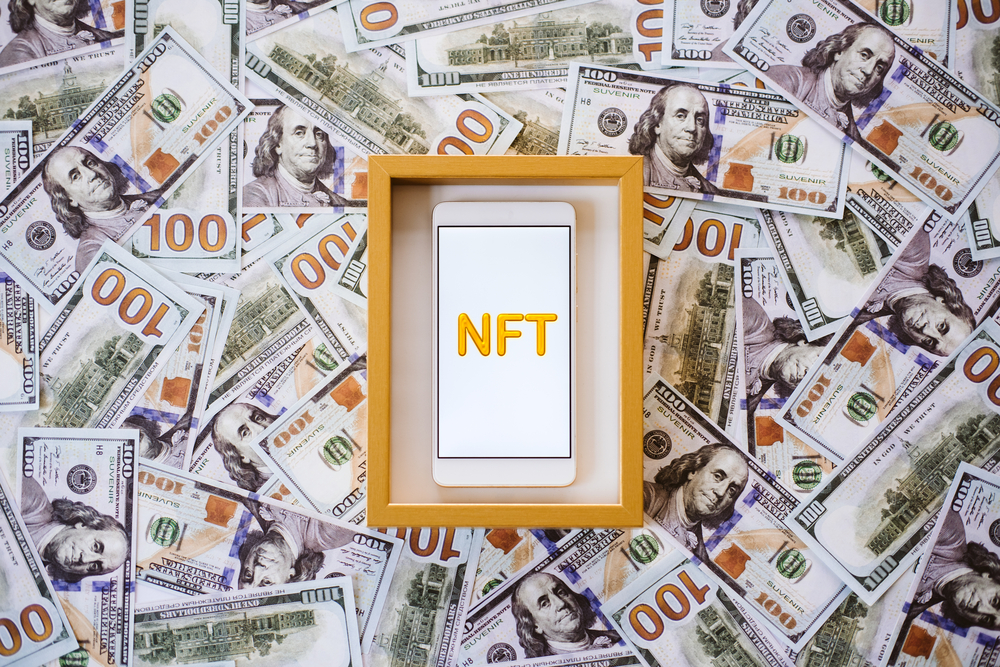 Revitalize Your Sales: The Future-Proof Guide to Thriving in a Post-NFT World
Feb 15, 2023 3 minutes
NFTs dead? It's the unfortunate truth for all the digital artists and entrepreneurs working in this bear market filled with too much hype and not enough reality. Last year, the market was valued at over $21 billion. Last January, the average price of an NFT was $6800 USD. Today? Under $2000.
But that doesn't mean your NFT business has to go down with them. With a little creativity, you can keep your sales steady (or even increase them) in a post-NFT world. Here's how.
Understand the Market
NFTs are dead, but that doesn't mean your business has to suffer.
Although NFTs have been widely popular recently, the decline in the market could make online NFT businesses feel like they're headed toward failure. But this doesn't necessarily have to be the case.
Though it may seem difficult at first glance, there are still opportunities available that allow these businesses to thrive. By exploring alternative ways to reach customers and creating a digital presence that stands out from competitors, online NFT businesses can continue to stay engaged and be successful in a post-NFT world.
Utilizing new strategies and tools may just be the key for these businesses to gain back some of their former success and capitalize on the changing market.
Trends and Shifts in Consumer Behavior and Buying Patterns
With the rise of NFTs came a new, more tech-savvy consumer. These customers have different needs and expectations than before, as well as higher standards for product quality and customer service.
In order to stay competitive in this post-NFT market, businesses must be prepared to adjust to these shifting consumer behaviors. That is to say, permanently owning a piece of digital artwork will still be a desire for younger generations, but it may not exist as an NFT.
Markets shift alongside consumer behavior, not away from it or against it. Focusing on how consumers are buying NFT-like content will help your business stay alive.
It's also worth noting that NTF's are based on cryptocurrency. Crypto is notoriously misunderstood by the general consumer. All they really know is that Bitcoin (BTC) and Ethereum (ETH) are digital money, but have no idea what the blockchain is or how crypt and NFTs will play a role in the metaverse (or what a metaverse is).
Diversify Your Sales Channels
There are plenty of other ways to monetize your NFT collection and digital assets.
Monetizing content or products doesn't have to end with NFTs. In a post-NFT world, there are plenty of other options that could be used to monetize your digital products and content.
Exploring New Platforms and Technologies to Sell Your NFT Products
Platforms such as Patreon, Substack, and Kajabi can be used to offer subscription-based content or digital products. By offering customers a subscription model, you provide a frictionless income stream that's harder for consumers to exit than it is to enter.
That's just one potential option forward. The right path depends on your needs. You should first question why you were creating NFTs in the first place. Was it easy money? Was it to provide more value? Was it to offer a full piece of art, just like in the physical world, to buyers?
Whatever your answers are, use them to push forward.
And be open to a niche audience. NFTs will never be for everyone. Why not sell in-game content for the metaverse? Or try creating a new Bored Ape NFT avatar project that goes viral but with a purpose this time? The use case of NFTs is much greater than just owning a piece of digital art. It's as equally misunderstood as blockchain technology.
The Importance of Having Multiple Sales Channels
Having multiple sales channels is another key to surviving in a post-NFT world. With more and more buyers turning to different platforms, businesses must be prepared to adapt quickly and move their content across all available channels.
For example, if you're an artist, you can use platforms such as Etsy or Gumroad to reach additional customers who may not venture out beyond those platforms. The beauty of working digitally is that you can sell a product on multiple platforms just as easily as you can remove them.
By sharing your content on different platforms and websites, you'll increase your chances of success and generate more revenue for your business. Working this way also helps spread the knowledge of NFTs being more than just JPEGs. That there's real value in owning digital content.
Take, for example, the Bored Ape Yacht Club or Cryptopunks.
Building a Strong Brand and Online Presence
Building relationships with customers is key to long-term success.
Having a strong website with engaging content will be essential for businesses to attract new customers and keep existing ones engaged. Additionally, utilizing social media platforms such as Instagram and Tik Tok will help build trust with your audience, which can be invaluable when it comes time to sell digital products or services.
By investing time into building an online presence and cultivating relationships with customers, businesses will be better equipped to survive the decline of NFTs and stay competitive in the future.
Innovating Your Sales Strategy
You can still use NFTs as a marketing tool, even if they're not generating sales themselves.
NFTs may have gone out of popularity, but they can still be used in other creative and innovative ways. For example, businesses now have the ability to leverage NFTs for marketing purposes. Companies can launch innovative campaigns to attract attention with the use of unique NFTs – creating unique digital art pieces or non-fungible tokens that showcase their brand in a new and exciting way. Almost like having a piece of the company, like a stock.
There are endless opportunities to make use of one's imagination and craft something truly special that will pique consumer interest and make them take notice.
Thinking Outside the Box and Trying New Approaches
The future of digital content sales will stay ever-changing, and so must businesses' strategies. Companies should be prepared to think outside the box and use new approaches to monetize their products and services.
By understanding the landscape of digital content and sales, you can not only survive but thrive in a post-NFT world. With a little bit of creativity and a willingness to try something different, you can make sure your business is ready to tackle whatever comes next.
Personalizing Your Approach to Fit Your Target Audience
We all know that different consumers have different tastes and preferences, so it's important to take those into account when adjusting content or services. Your customers have much more power over the success of your brand than you might think.
By catering to specific consumer interests, you can make sure your digital products are attractive and stay competitive. Think about who you are trying to reach and what they need, and create something that meets their expectations.
Making sure your digital products keep up with the ever-changing landscape is key for success in today's always-evolving market. With the right strategies in place, businesses can remain successful despite any decline in NFT sales and use them as an added tool rather than a primary source of income.
Keeping Your Business Model Flexible
Flexibility and adaptability are essential for success.
Online NFT businesses must possess the foresight and forethought to anticipate potential seismic shifts while also having the agility to make rapid adjustments when needed.
Utilizing a system familiar to any startup, iterate through different business models until you find one that works best for your NFT business's needs – and don't be afraid to make further adaptations when necessary.
Adapting your workflow to keep up with new technologies, customer trends, and regulations can not only help you continue to meet market demands but will ensure your online NFT business stays competitive into the future.
Be Prepared to Pivot When Necessary
Not only pivot but actively look out for new opportunities.
Online NFT businesses need to stay ahead of the curve in order to remain successful. Having a plan in place that allows you to pivot quickly once changing trends come into play can be crucial when it comes to remaining competitive.
In addition, keeping an eye out for any potential new opportunities can help you not only stay afloat but also put your business on the cutting edge of the market—possibly an entirely new market. Being able to quickly recognize and capitalize on these up-and-coming trends can be a great way for your business to engage with and attract customers.
With a little bit of preparation and foresight, "NFTs are dead" doesn't have to define your business's success and failure. In fact, there could be a strong resurgence of NFT projects when web3 arrives.
NFTs Are Dead, But Online Sales Aren't.
NFTs may be on a sharp decline, but digital content sales are still alive and kicking. With the right strategies and an eye for emerging trends, businesses can continue to be successful despite any dips in the NFT market.
By understanding their target audience, personalizing their approach to fit customer expectations, keeping flexible business models on hand, and being prepared to pivot when necessary, online NFT businesses can remain competitive into the future. With these tips in mind, you'll be able to make sure your business is ready for whatever comes next – as long as your brand has a payments ecosystem that can keep up, too.
NFT marketplaces (like OpenSea) and the crypto market are riddled with scams.
An NFT merchant account is necessary for any seller of digital goods, during and after the NTF craze. DirectPayNet will help you open one so you can get the payment processing that supports your customer's demands. Contact us today to get started.