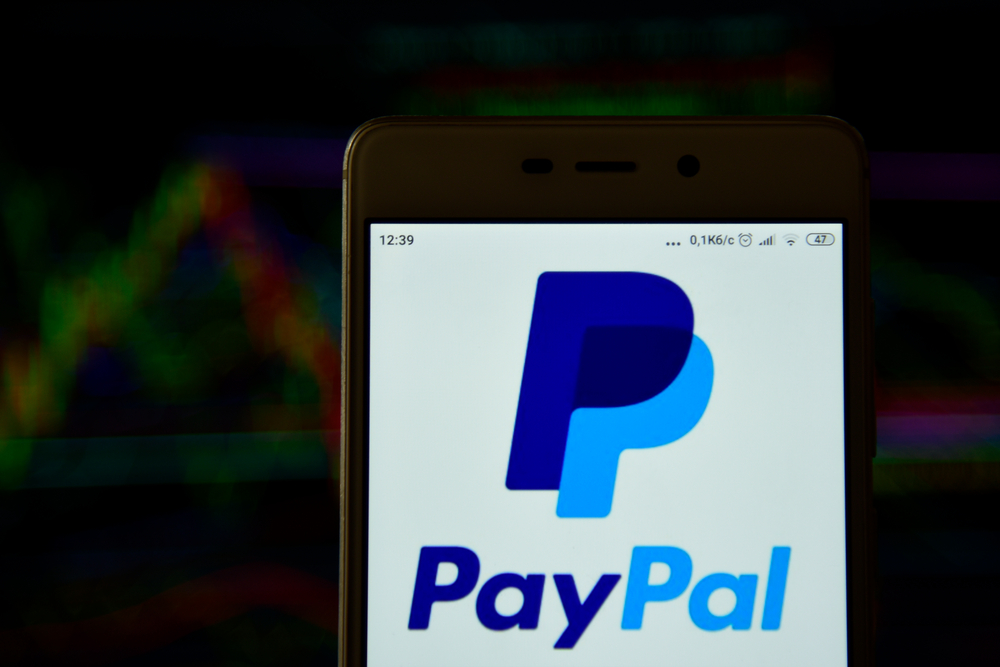 Why You Should Consider PayPal Alternatives For Your Store Checkout
Apr 7, 2021 5 minute read
On the surface, PayPal is an easy option for both users and merchants. It's a service that everyone around the world is familiar with. It pioneered the idea of using a third-party service as an e-commerce checkout for added security and ease-of-use. But the service is not as simple as it seems, especially for e-commerce businesses selling certain merchandise that's considered high risk.
Between the additional fees, increased rates, and concerning service availability, PayPal alternatives are a much more attractive option for sellers. And while people may be drawn to use PayPal due to its simplicity, alternatives rarely sacrifice ease-of-use.
Weighing the Pros and Cons of PayPal for Online Payments
There is always a balance between user needs, merchant needs, and service features. Before choosing your preferred online payment method, it's always important to weigh the options and needs. Otherwise, your decision might lead to unreliability as a seller or complete closure of your business.
PayPal Pros
It's easy to set up and start using a PayPal business account. There's no need for customers to have their own account in order to make purchases, which makes it accessible to everyone. However, it's likely they are familiar with the service as PayPal has been around for a long time, becoming a household name. It started as an eBay payment processor and quickly grew into its own. That familiarity often equates to security, especially for the user. Users are protected against fraud or theft and can simply dispute any charges made. Plus, users don't necessarily need a PayPal account to use most of their services.
PayPal also makes it easy to integrate with shopping sites like Shopify or other e-commerce platforms. For a lot of businesses, the processing fees are also comparable to alternatives.
PayPal Cons
Depending on the type of business, service fees can be through the roof. If you're selling products like vitamins, supplements, CBD, and adult content, you can expect higher usage rates, if you're even allowed to operate using these platforms. These businesses, though completely legal, are considered high risk and are subject to stringent conditions in order to use PayPal—if the business is allowed to use it at all. If a business is caught using the service outside of its allowed use, then PayPal will immediately freeze accounts, hold funds for months on end, and shut down merchants.
Familiarity attracts exploitation. Phishing and scams are two of the biggest issues with the service. In fact, phishing increases over 110% year-over-year. And though the service updates its security often, it doesn't deter acts of this nature from happening and taking advantage of both users and businesses.
Businesses are subject to account limitations in the event of a dispute, which can seriously hurt sales and refunds. All too often, businesses are shut down due to frozen accounts. This mostly happens when a chargeback occurs, where the customer requests a refund from PayPal instead of from you.
Speaking of chargebacks, PayPal's chargeback fees are around $20 on top of the amount needing to be refunded to the customer. Business owner's return the payment, lose the amount paid for shipping and transaction fees, and then pay an addition fee to PayPal. The cost can add up fast. In addition to the issue of potentially getting shut down should a few chargebacks come in.
It's widely understood that PayPal customer service for businesses is terrible. There's a division between the PayPal customers know and love and the PayPal that businesses deal with. There's not much support for fraud on the business side of things. And trying to resolve a dispute can take months simply due to slow response times.
PayPal alternatives, like the merchant accounts from DirectPayNet, are much friendlier to online businesses and offer user-friendliness alongside security for both parties.
Businesses Requiring PayPal Alternatives
Some business types are restricted by PayPal and must use an alternative service. These can be summed up as either high-risk, selling controlled products, requiring a license, or are morally problematic.
High Risk Business
Businesses that are considered high risk are those that procure (possibly or actually) excessive chargebacks. A small business may also fall under this category if it has little credit card processing history or if sales result in high dollar transactions.
Chargebacks are understandable to an extent: PayPal and even PayPal alternatives aren't inclined to handle a business' refunds for a number of reasons. Especially if sales fluctuate and the few days you do make sales, the amount is incredibly high.
Business Selling Controlled or Regulated Products
Selling products that are regulated in any way are frowned upon by most payment service providers. If a substance or product requires the user to be licensed or if product, itself, must be approved by some governmental agency prior to being sold, then that makes for an unattractive business in the eyes of PayPal.
Any product that makes health claims like vitamins or dietary supplements, or requires location and age restrictions like weapons or CBD are likely prohibited for use by PayPal and several PayPal alternatives.
Businesses That Are "Morally Problematic"
This criterion is completely subjective and can change in the blink of an eye according to a payment processing company's stance on any one topic.
Morally problematic businesses fall along the same lines as the previous category: those that sell weapons, supplements, or chemicals. Federal laws affirm their legality, but states differ and so does public perception. "Morally problematic" equates to PayPal and alternatives not wanting their reputation muddled by an industry that may not be wholly accepted by the public.
General List of Products and Services Prohibited or Restricted by PayPal
The following is a generalized list of products and services for which many payment platforms won't allow their service to be used:
–       Firearms, ammo, and other weapons
–       Adult material
–       CBD products
–       Pseudo pharmaceuticals or supplements (vitamins, dietary supplements, etc.)
–       Drop-shipped products
–       Products with questionable outcomes (lottery tickets, tarot card readings, advice, etc.)
If your business falls under any of these categories, you should consider opening a merchant account. Most merchant accounts, including the ones provided by DirectPayNet, are designed around businesses in these categories. They offer much more value and security without the risk of disruption to doing your business.
The Best PayPal Alternatives to Consider
PayPal may be one of the most widely known payment options around, but it certainly is not the only option available.
Stripe
Stripe is a great option for international payments as it only requires one APi integration for worldwide use. It's the most widely used PayPal alternative out there for most stores and is what powers Shopify's own payment solution. However, Stripe falls under the same rigorous guidelines for high-risk businesses. So if you're not considered high-risk, this is a great alternative.
Shopify Payments
It would make sense to use Shopify Payments if a store is running on the Shopify platform. However, Shopify Payments is just a rebranded Stripe and it specifically states that the products mentioned above can be sold on the platform but the payment system cannot be used for it.
Skrill
Skrill is also a good international payment gateway and has a very low cross-border transaction fee. It does allow high-risk merchant use and does not use morality as a deciding factor in what can be sold through its payment gateway. However, Skrill is not a high-risk merchant specialist and often mishandles fraud activity as well as freezes merchant funds.
WePay
WePay is comparable to PayPal, Skrill, and Stripe in terms of pricing. It is meant for international orders, though, and is owned by Chase Bank. This means you can expect highly stringent terms and conditions, especially for merchants selling any of the products mentioned earlier.
2Checkout
2Checkout has an interesting feature that ensures your business adheres to laws and regulations. This is especially useful when selling internationally, which they allow. However, they have a somewhat higher fee than the competition and do not allow all business types to use its platform. Therefore, it's not a good option for high-risk merchants (or merchants looking for a better rate).
Amazon Pay
Amazon Pay looks is a great alternative—for Amazon customers. Buyers are required to have an Amazon account in order to make a purchase. While it's pricing is the same as Stripe and Skrill, it's only for US domestic transactions and is absolutely not available to sell/purchase any of the above items.
Digital Wallets (Apple Pay, Google Pay, Venmo)
Apple Pay is, in short, not a great option unless you work entirely in the Apple ecosystem (iOS, iPadOS, etc.) and so do your customers. It's an all-in-one service designed entirely for Apple enthusiasts. There is an Apple Pay plugin for sites as a payment processor, but again it will only work for Apple users.
Google Pay is better and more widely use—it can also be used for CBD sales!—but it works only by emailing invoices or with Android customers.
Venmo works in roughly the same way. It can be used by merchants, but not as a payment gateway. It's more for instant transfers between consumers. In fact, their whole gimmick is about splitting bills and other shared costs, ensuring consumer payouts between one another. Venmo is actually a service from PayPal, so you can be sure that even if it had shopping cart functionality, it would most likely mirror that of PayPal's terms.
These are digital wallets—mobile apps—designed around users, money transfers, and mobile payments. While they can process credit and debit cards, they don't give you the tools needed to manage your business' financials.
TransferWise (now called Wise)
TransferWise (Wise) offers the real exchange rate for international transactions, which is up to 19 times cheaper than PayPal's. However, Wise isn't a payment gateway. It's more of a digital wallet that you can use to invoice customers. In fact, Wise accounts are a series of bank accounts for each currency needed, partnering with banks around the world.
Dwolla
The most interesting thing about Dwolla is that it works with any bank by tokenizing card details. While that sounds appealing, they charge an insane amount per transaction (or an incredibly high monthly fee). They also have several merchant complaints filed against in regards to rip-off reports.
Payoneer
Payoneer is designed specifically around international sales, mostly involved ACH and bank transfers. It accepts nearly every currency. However, a Payoneer account is not meant to be a merchant account and its fees are significantly higher than most alternatives. Using Payoneer is more like an intermediary when making international transactions, but not necessarily a gateway that's good for either party.
Intuit QuickBooks Payments
If you use QuickBooks, this is a great option. It has relatively low fees and you can expect great financial insight and invoicing features. However, this payment service doesn't work with high-risk merchant services.
Square
In short, Square is great for in-person transactions with their card reader because it's meant mostly for use as a POS. They do offer their services as an online payment gateway with comparable rates. But Square does not operate with merchants selling the products listed above.
DirectPayNet
DirectPayNet offers merchant accounts to high-risk merchants, so if your business deals with any of the products listed previously then this is a great option for you. It has competitive rates with features users expect, like accepting debit cards, credit card payments (Visa, MasterCard). But it also includes the features many merchants need, like adhering to legal regulations and compliance standards. It also helps to reduce chargebacks and offers fraud protection.
Speak with a High-Risk Merchant Account Specialist Today to Prepare Your Online Store for Unprecedented Growth
Contact our expert customer support agents today about our merchant accounts and discover how we can prepare your store for growth while minimizing risk in the process.