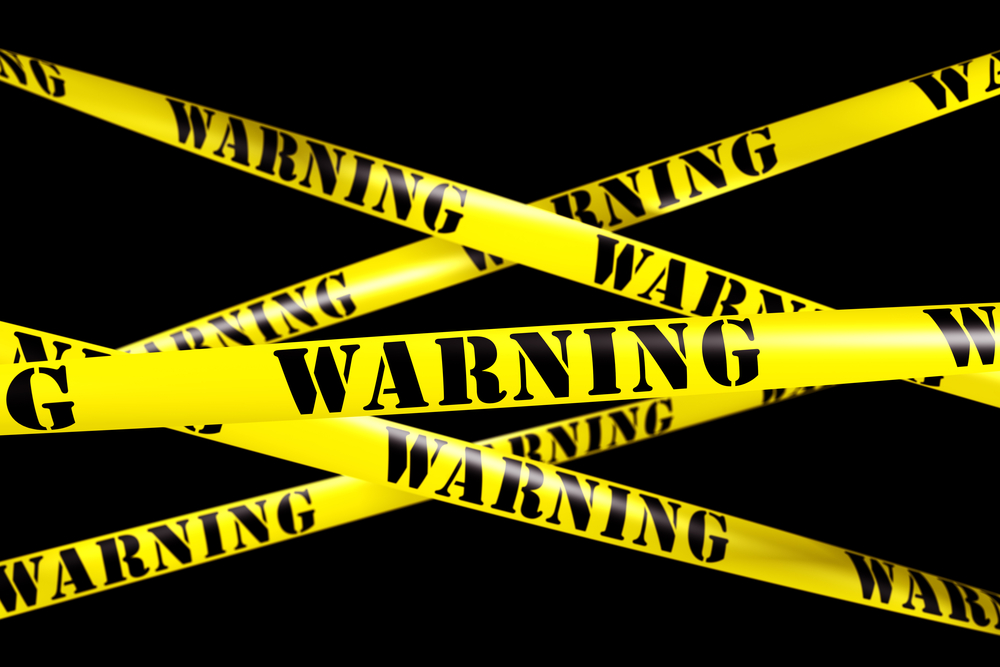 Received a Prop 65 Warning? Here's What to Do
Aug 12, 2022 2 minute Read
Proposition 65 is without a doubt one of the most complex and confusing laws out there, especially when it comes to how supplement merchants can comply with it.
Recently, there's be a surge of Proposition 65 warnings mailed out specifically to supplement sellers by the Environmental Research Center.
This article will explain what Prop 65 is, which products need to comply with it, and what supplement merchants can actually do about the notice they received or to avoid receiving one altogether.
What is Proposition 65?
Proposition 65 is a law that requires businesses in California to inform their customers about the presence of chemicals that are known to cause cancer, birth defects, or other reproductive harm. These warnings must be given in such a way that people can easily access them from each product's label.
This California law was passed by voters in 1986, with the goal of reducing exposure to toxic chemicals like heavy metals and formaldehyde. It also aims to prevent these toxic substances from being released into the environment through waste water systems and landfills.
What are California Prop 65 warning statements?
You're probably familiar with the idea that products in California must carry a Proposition 65 warning label if they contain one or more chemicals on the state's list of toxic substances.
The idea behind these warnings (www.p65warnings.ca.gov) is to inform consumers about potential harm from exposure to certain types of chemicals, so they can make informed decisions about the risks associated with using a product. Prop 65 also requires businesses to provide customers with information on where those potentially harmful exposures may occur (e.g., in drinking water).
Chris Heptinstall, Executive Director of the ERC, is on a mission to send out warnings to nearly every supplements merchant in CA. Why? Not because he wants to take down the industry, but because he wants you as the merchant to understand what is in your product. And just because your supplements comply individually, you may be unaware of the consequences to consumer health when taken together.
What products need to comply with Prop 65?
As a California manufacturer or retailer, you must ensure that the products you sell meet the requirements of Proposition 65. This means that your product must either not contain any chemicals on the Prop 65 list, or it must have a warning label stating that it contains such chemicals.
You should also comply with Prop 65 if:
You sell products outside of California and they are shipped to consumers in California (e.g., if you sell from New York to Californians)
You sell products from the state of California and they are shipped out of state (e.g., if you sell through your own ecommerce site based in CA)
You sell products from California to consumers in California (e.g., local commerce)
Listed chemicals that Proposition 65 targets include:
Lead
Arsenic
Cadmium
Bisphenol A (BPA)
Nickel
Chromium
Mercury
Formaldehyde
Acrylamide
Phthalates
Dyes
This isn't the complete list of chemicals, but these are the most common additives.
Many natural products contain trace amounts of these ingredients. Fruit seeds have arsenic in them. Mercury is found in fish. It's not that Prop 65 is banning these elements entirely, it's ensuring safety when consuming products that have even the smallest amount.
For example, you have three supplements all of which contain trace amounts of nickel (i.e., no significant risk level). If a consumer takes all three every day, how will that level of exposure affect their health? The ERC is sending out warning labels to make sure you, as the seller, are aware of the risk and can rightfully warn consumers about overconsumption taking the perspective of public interest into account.
What is the difference between a California Proposition 65 warning and a Prop 65 warning label?
A Prop 65 warning is a statement that the product complies with the requirements of California's The Safe Drinking Water and Toxic Enforcement Act of 1986 (Proposition 65).
A Prop 65 warning label is a label that must be affixed to a consumer product in order for it to be sold in California. It informs consumers about exposure to chemicals that may cause cancer, birth defects, or reproductive harm.
The label is a legal requirement. There is no way around posting it on your product. If you don't affix it, your business will be fined and shut down.
Does receiving a Prop 65 warning mean my product is in trouble?
No, not necessarily. A Prop 65 warning means that your product has been identified as being in violation of the law. The ERC is sending out warning letters to let you know they are aware of this and they want to work with you to fix it. The warning letter will explain what needs to be changed on your label and how long you have before your products must be updated.
If you receive a Prop 65 warning, it means that the ERC has determined that your product may cause cancer or birth defects. You will have 90 days to fix the issue. If you believe there is no problem with your label, you can request an administrative hearing with the ERC and present evidence as to why your product does not need a warning label.
How do supplement merchants comply with Prop 65?
Supplement merchants often have to change their label to comply with Prop 65. This can be expensive and time-consuming, so it is important that you are aware of what needs to be changed on your product's label. If you receive a warning letter from the ERC, they will explain what needs to be updated and how long you have before products must be updated.
The best way to comply with Prop 65 is to avoid products that contain any of the chemicals listed on the ERC's website. If you want to sell a product that contains one of these chemicals, you can either remove it from your product or add a warning label stating its presence.
By complying with the ERC's warning requirements.
By providing a warning statement on your label. This can be in the form of a sticker or a label that is included with your product.
By using third party certifications such as NSF/ANSI 305, which indicate that your product does not contain any substances listed on Prop 65.
To comply with the law in California, you must do one of two things:
Comply by including a warning label on the product. If a product is sold in an area where people come into contact with it (like a store), that product needs to have an ingredients label and any warnings about carcinogens or reproductive toxicity. If it's sold online, then you'll need to post those same warnings on your website as well.
Comply by posting signs in your store or online shop that warn consumers that they may be exposed to chemicals known under Prop 65 if they buy products in your store or buy them online through your website.
How can I prevent my supplements from receiving Proposition 65 warnings in the future?
The best ways to prevent your business from receiving more warnings in the future regarding your supplements from the ERC is to do the following:
Make sure your product is compliant with Prop 65. Your ingredients should be listed on the label and there shouldn't be any chemicals known to cause reproductive toxicity or the risk of cancer in humans.
If you are selling a product that contains natural or synthetic versions of these chemicals, make sure that they are clearly labeled as such so people know what they're getting.
If you sell a product that doesn't comply with Prop 65, then remove it from your store or website until it does.
Alternatively, you can prevent your products from receiving Proposition 65 warnings in the future by making sure that they aren't sold or distributed in California or any other state with a similar law on their books. If you sell products online, then make sure that customers can't enter California when checking out.
Conclusion
As you can see, there are a lot of details involved in understanding how to comply with Prop 65. Our team of high-risk industry experts are more than happy to answer any questions you have regarding compliance and sales.
Speak with us here at DirectPayNet to ensure your supplements business stays profitable.