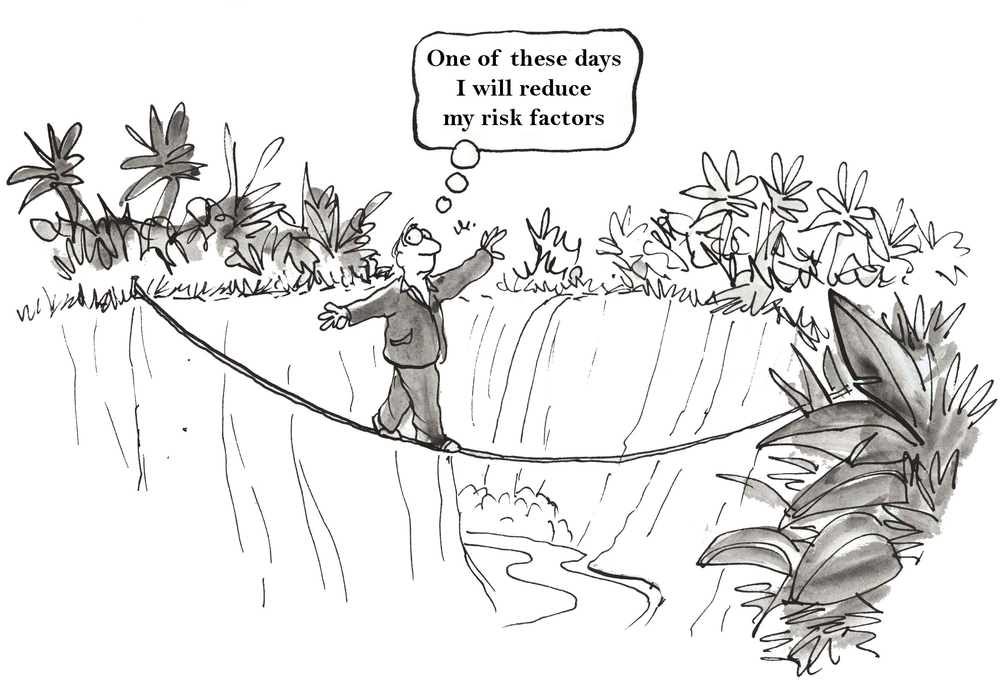 FAQ Friday-Part 2: Risks VS Benefits for Private Label and Drop Ship Supplement Models  
Jun 4, 2021 2 minute read
In our last Friday FAQ we covered the fulfillment process and strategies for your nutritional supplements, anti-aging skincare products, and wellness products. You can watch an interview I did with Malcolm Mckinnins here about Fulfillment Strategies to Attract Customers.
This week I'm going to cover the differences between dropshipping and private labeling dietary supplement products.
In the past, starting your own high-quality supplement brand the traditional way had high costs attached to it unless you took care of most of the work yourself.
The first things to consider were your product formulations and inventory…
A supplement manufacturer will require you to buy a minimum order quantity which can be hundreds and thousands of units…
Starting costs can be between ten thousand to forty thousand dollars just in inventory. This is the only way to start working directly with a manufacturer or supplier and the risk is considered very high because there's no guarantee you'll be able to sell all your inventory before it expires.
Not to mention you have to find a suitable warehouse to keep your inventory safe and pay expensive monthly fees.
Branding design, product labels, digital mock-ups, and your website could easily cost you above five thousand dollars in added costs. When your product is ready to be sold, you need to think of a marketing strategy for selling your products.
Dropshipping nutraceuticals has become very popular in the last few years because of the low cost and high-profit margins in starting your own business without having to pay for ordering and storing inventory. These are not your own supplements.
This is when you or a marketer are driving traffic to your website through various marketing tactics, selling other people's products. When someone buys a new product listed on your website, you then fulfill the order by making a purchase on the company's website you're sourcing the product from. You would add your customer's shipping address and once the order is placed, the company sends the product to the consumer.
A major problem with dropshipping products is the consumer's demand for speed. Amazon has set new expectations to the industry with free two-day shipping, having customers expect their orders to arrive within three days. Chances of chargebacks increase along with delivery times and may cause major problems with your merchant accounts. You're considered high risk because you don't actually touch the product and can't control the shipping times.
Reducing Risk With Private Label Supplement Companies
White label supplement drop shipping is when you take a Nutra product or multivitamin supplement from a manufacturer or distribution house and add your own brand label to the bottles.
As a  private label drop shipping business owner, you're not required to buy a minimum amount of inventory to get started. Most private label companies manage their own ready-to-sell templates and custom formulas and keep them at their facility.
Micro-fulfillment centers were also created to cut the time it takes to deliver products to customers by strategically placing these mini-warehouses in and around major cities. The goal is to figure out quickly where your largest orders are coming from to keep the majority of your products.
Another thing to consider is, while having your private label supplement manufacturer and fulfillment warehouse close to each other can be an advantage…
The chances of a hurricane or infectious disease such as Covid shutting your supplement manufacturing and fulfillment warehousing center down increases if they happen to be in the same area.
So this is just one of the things you need to think about when planning your networks.
Most private label companies help you to create your company logos and digital mockups at affordable prices and can assist in creating your eCommerce website. You can also find a lot of private label drop shipping companies that will provide marketing and advertising support for your brand.
When you have your eCommerce website or funnel ready, the private label company will integrate it with their fulfillment center and can have you ready to launch within two weeks.
These companies will also provide customer service for your business and deal with any problems or questions your customers may have.
So when dealing with a private label drop shipping supplement company you can get some, if not all, of the following services included within the various membership plans provided:
Unlimited products to choose from
Low fulfillment fees
Temperature controlled warehouse to keep your products from expiring
Done-for-you API integration
Automated order processing
A dedicated support rep for you and your customers
No minimum orders
On-demand label printing
A complete integrated fulfillment center
Many private label companies now offer custom formulations for customers creating a personal touch to the industry. Many companies are doing this today and standardizing the processes can help them scale better.
This can sound contradictory when trying to standardize something made to be customized for your customers…
But finding ways you can offer personalized products to your customers in a consistent way, can help increase customer satisfaction. This approach allows your customers to be more patient when receiving their orders.
As an example, some private label supplement manufacturers offer blood analysis and build your customers a personalized package based on the feedback that comes back from the lab.
Fulfillment companies have a pick and pack process ready, but to handle this kind of fulfillment more efficiently…
Knowing what your customer is ordering regularly for a repeated period of time can help you create automated systems so you can have pre-packs ready to ship out every month. As an example, this can be done with weight loss brands that recommend regular intake of Vitamin C and Vitamin D, depending on where you live.
Most customers lack these vitamins as a part of their regular diet and can be packaged and ready to ship out quickly.
In comparison to drop shipping, selling through private label products can create a long-term awareness of your brand to your customers by way of lifestyle and keeps them thinking about you whenever looking to buy these types of products.
This is important when it comes to the order fulfillment process for your customers. The sale isn't complete until your customer receives your product and is satisfied with what's delivered.
At this point, any way to avoid a customer from being satisfied will decrease the chances of being shut down by your merchant processing account provider.
Merchant Accounts And Payment Processing For Private Label Supplements
The most difficult and challenging part of this business model is credit card processing because supplements, cosmetics, and CBD tend to have high chargeback rates.
When it comes to finding a merchant processor for your supplement brand, many end up starting by using Shopify to set up their stores. You run the risk of losing your account when reaching a certain amount of daily orders because Shopify payments are powered by stripe…
Supplements are regulated by the credit card processing companies and payment gateways are liable for the products being sold through those accounts.
Anything flagged by the FDA or that is making direct claims is against the policy of the credit card processing industry in general, will cause problems to your merchant account…
So you have to get a merchant account and payment gateway that allows you to sell these products…
To avoid having as many chargeback disputes as possible, you want to have good communication and customer service with your clients. Clear communication with your clients by letting them know exactly what your company will be delivering and being proactive about refunds will often help to avoid charge disputes.
For example, if someone bought 6 bottles of your supplements but only received 4 bottles, the chances of that customer being unhappy and charging back increases, especially if there isn't a clear or easy way to contact someone from customer service.
At startup, most of the time businesses try sending automated messages to avoid human contact as much as possible, but that's not what the customer wants in most cases, and mostly prefer speaking to someone who will make sure they're going to get the refund.
Having your phone number and business name clearly stated on your consumer's credit card statement is one way to encourage your customer to call you instead of calling their bank.
If you're selling multiple supplement products, your customers may not remember your overarching brand but only recognize the independent products, so having different accounts with different descriptors for each of your products showing up on their credit card statements will help in reducing the chances of chargebacks.
Problems with merchant accounts tend to have problems when reaching about a hundred orders or more a day….
While payment aggregators like PayPal and Stripe are widely used, it doesn't mean they are the best solution for you.
To avoid the hassle, and keep providing your customers your services to keep them happy so you can start raking in the profits with a dedicated merchant account by DirectPayNet.
We have 10 years of experience in the field, securing dedicated merchant accounts for companies in high-risk industries. Trust in our ability to provide you with the payment solutions you're looking for without sacrificing ease, security, or consumer demand. We'll give you the details on pricing, monthly fees, transaction fees, and more to stay transparent about our payment system. Our API is easy to implement, so don't wait–get in touch now.
Contact me today to get your dedicated merchant account up and running, and start reaping the rewards of being a brand supplement company.