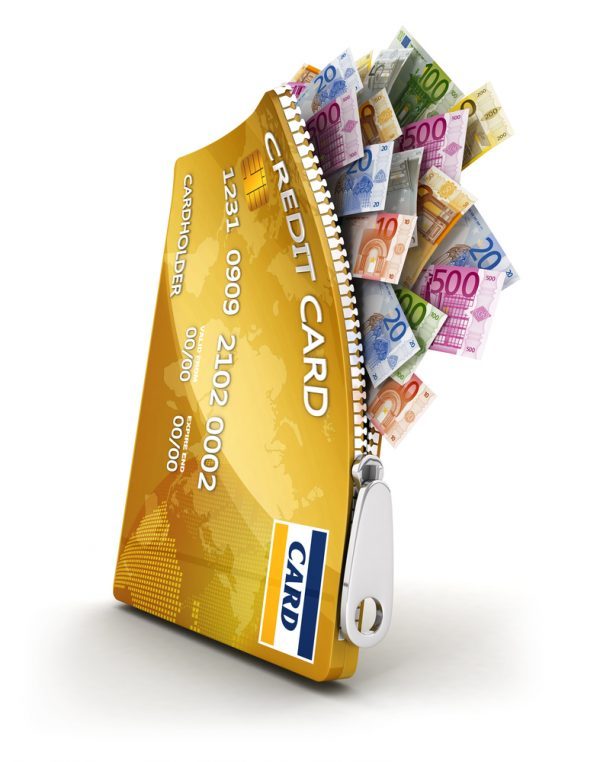 RIP Square, iPhones as POS Devices — What Merchants Need to Do Next
Feb 23, 2022 2 minute Read
Square built it's merchant empire by providing (at the time) easy-to-use dongles that turned your smartphone into a point-of-sale (POS) device. Over the years, those devices have been upgraded to fit other pieces of technology including tablets like iPads, more operating systems like iOS and Android, and target more merchant categories.
How many times have you been to a coffee shop and seen those giant white POS with an iPad and an awkward card reader?
That's all changing now, and it spells the end of Square as we know it. Apple announced Tap to Pay for iPhone, and it's the new 3rd-party POS killer.
Upgraded, Not New, Contactless Payments
Digital wallets with the functionality to make contactless payments are nothing new. Apply Pay and Google Pay have been around for years. The technology, however, is getting a major upgrade for those in Apple's ecosystem.
Reading the headlines can be a bit confusing. We already have tap-to-pay, right? Yeah, we do. So what's different now? Apple products have always been ready to be transformed into POS devices through third-party apps and add-ons, like the Square card reader. Apple products have also been able to be use to make payments at stores via Apple Pay for several years now.
The tap to pay feature is the only way to use Apple Pay through the Apple Wallet app on iOS devices, including iPads and Apple Watches, when making in-person purchases. It uses NFC for contactless credit card and debit card payments, and it's come a long way since its announcement. This new feature is the next evolution of the Apple payments ecosystem, though it's limited to iPhone devices as of right now and no older than the iPhone XS.
Now, an iPhone can accept payments from cards directly. Not Apple-to-Apple (that already exists with Apple Cash). But using the phone as a point of sale payment terminal for accepting direct contactless payments from a card on any payment network. That could be Apple Pay, sure. But it could also be Google Pay or payments from a Samsung phone. Or American Express, Discover, Visa, or MasterCard (including the Apple Card).
This news isn't about P2P payments, it's about merchants accepting payments with no additional hardware. Retailers are free to carry their small business with them wherever they go with no plugins, no dongles, no cases. Just a phone and a merchant account.
Is Square Really Dead?
Not right now, and they'll live on in other ways. The iPhone/Apple isn't a merchant account nor a payment processor. Square can still provide sub-merchant accounts as a payment aggregator and use Apple's new tech to avoid shipping out and producing their dongles. In fact, it'll probably save them a good chunk from halting manufacturing of said devices.
The real Square killer is how open the mobile-device-as-a-POS market it is now. Before, there were just a handful of providers and Square pioneered it. Now, as long as you have a merchant account and a payment processor that is approved by Apple, then you're good to go.
Square will most likely continue providing payment processing services for merchants, and they'll continue to use the idea that they're simpler and easier to use than traditional merchant accounts. While that's true in some ways and they won't need to send out physical card readers or point of sale devices, there's nothing left that makes them stand out.
Does Square have competitive rates and low fees? Not really. They have competitive rates in comparison to other 3rd-party processors like Stripe and PayPal, but no 3rd party has good rates or low fees.
Is Square easy to use? Absolutely. It does offer an all-in-one solution at the expensive of customizability. So while you can take care of your whole business within Square's offerings, you can't turn on/turn off/add features, customize your payment gateway, or offer customers more ways to pay.
Here's What Merchants Who Use Square Should Do
If you're an online seller only, then you don't need a POS anyway. If you're using Square, then you should ask yourself what you're benefiting from it, analyze if you've grown since you started with Square, and identify how Square is helping or hindering your progress.
Consider Your Risk Profile
If you are a high-risk business or a startup, then we urge you to leave Square and open a high-risk merchant account. Square doesn't allow you to sell what's considered as high-risk or high-ticket options due to the higher risk of fraud and chargebacks. The service may be convenient, but it's certainly not sustainable.
If you notice a lot of features that Square provides, but you only use a fraction of them. Or they don't offer features that you do need or would like to implement, then you should open your own merchant account. This doesn't mean closing down your shop and starting all over again. You can keep your Square account open as a backup but swap over to your new, more powerful merchant account and payment processor as your primary source.
Speaking of risk, security is one requirement and aspect of your business you should pay close attention to (especially for high-risk merchants). With Tap to Pay on iPhone, you benefit from built-in biometric security features like FaceID and TouchID, which will automatically add some level of fraud and chargeback protection to the checkout.
Identify Necessary Payment Options
Are customers paying in a way that's most convenient to them? Square does offer a user-friendly payment gateway that accepts the major card networks, but what if you need something else? Or what if your customers prefer something else?
If you sell to foreign markets, you need a gateway that can not only display local currencies, but also accept them and the payment methods that locals use. Credit cards aren't the only payment type. People are more eager to spend their crypto these days, others only use debit or ACH. You need to identify the payment methods your customers prefer and offer it.
Square offers some of the these features, but not all of them. If you find that you're losing sales because customers can't pay in the way they want, then it's time to make the switch.
Weigh Your Need for Omnichannel Sales
Square's biggest gimmick is offline sales, as in in-person sales. If you don't sell your product in person, then there's no need for a service whose entire business model is stacked on that concept.
But if you do sell offline, then consider how your business is with Square and if you'd be better off using another provider. With Apple opening up a merchant's iPhone as a POS, you could essentially take your pick and use a service provider that better meets your needs. Or you could stay with Square, the choice is yours. The point is that now you have options.
How Merchants Can Expect Square to Respond
Square's in trouble here. While they'll be saving resources by shutting down production of their credit card readers, they'll also be losing their entire hardware revenue stream.
Merchant's who use Square for online sales only will probably see no change (hopefully). It wouldn't be fair to raise prices for an entire customer base who doesn't use the feature Square is losing.
For those who do perform live sales, we would expect transaction fees, monthly fees, or device activation fees to increase. Square will have to make up for their lost revenue in some way, and unless they become the sole partner on this new Tap to Pay on iPhone endeavor, then the burden gets transferred to the merchants.
We can say with 99% certainty that Square won't be a sole partner here. On Apple's Tap to Pay on iPhone info page, they clearly state, "Apple will work closely with leading payment platforms and app developers across the payments and commerce industry". Nothing about Square and the notion that there will be multiple providers. The feature will roll out in the coming weeks with SDKs being send to iOS app developers and payment processors. Now's your opportunity to audit your own business model and decided if Square is helping or hindering your growth.
Ditch Square Before Your Prices Are Hiked. Open a Merchant Account Today.
Opening your own merchant account provides you with the ability to customize your features and negotiate your rates. You're not stuck with a flat fee for the entirety of your career.
Get in touch with us here at DirectPayNet to open your own merchant account. We'll pair you with a payment process that works with the Tap to Pay on iPhone once we know which processors have the capability so you can do business the way you want.