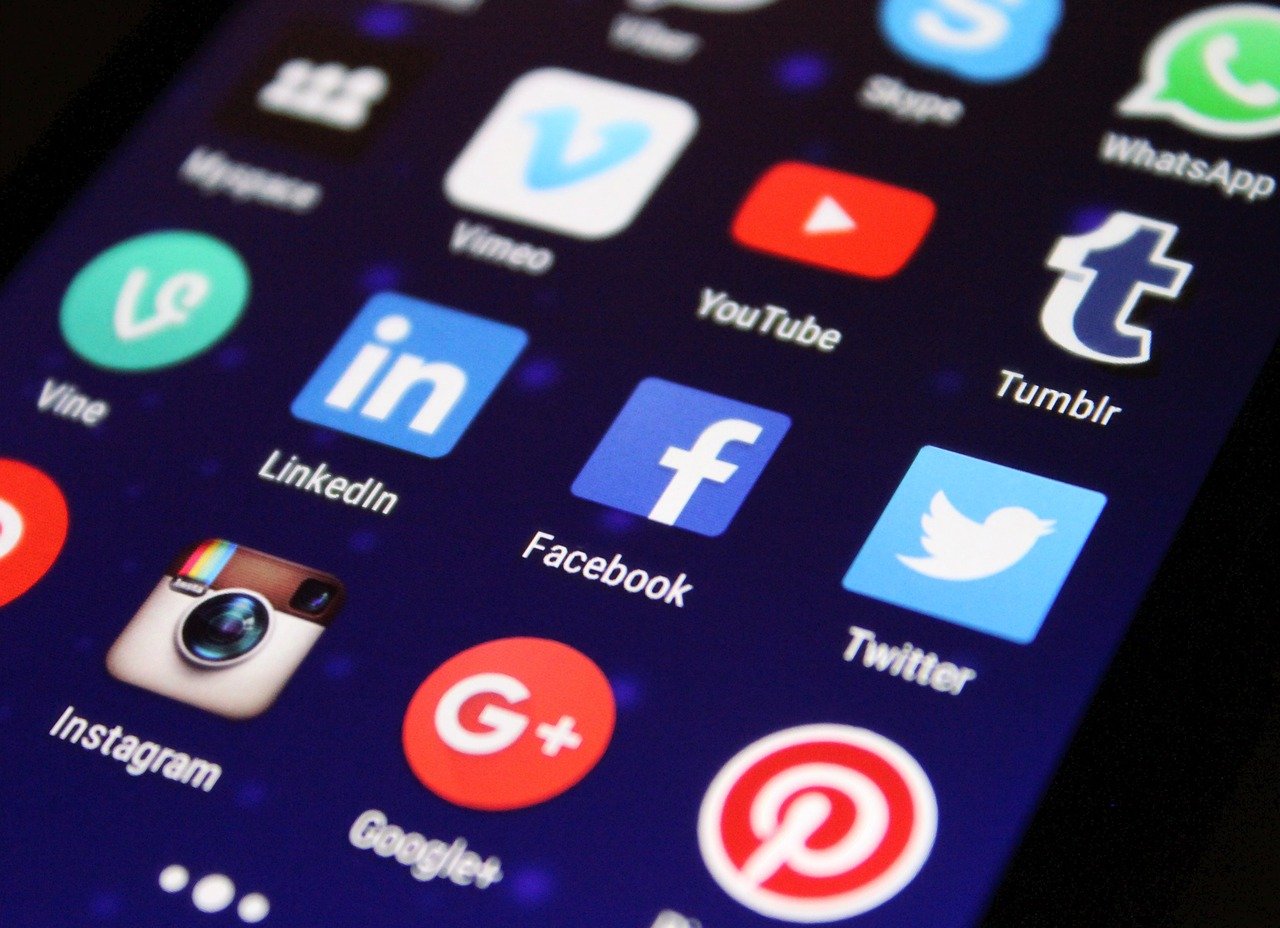 Social Media Management Software Owners Are Leaving Money On The Table
Nov 23, 2019 5-MINUTE READ
It's a battle for supremacy between social media management software solutions.
You know Buffer, Hootsuite and others big brands offer simple platforms to better manage many social media profiles.
New startups are fighting for a share of the market. This is in part due to the rising power of social media in influencing business decisions.
It also means competitive advantages, and a main one is payment collection processes.
What do payment processing and the competitiveness of social media management tools have in common? Well, payment processing is a crucial element for the success of the big guys in the industry. To compete, selling your platform internationally is imperative.
So, is your company competing against or learning from those like Hootsuite and Buffer? Then, you need to enhance your payment channels.
At DirectPayNet, we stay up to date on everything that affects our clients in the social media market.
We want to help you understand the challenges this industry faces. And, we want to ensure you have the right tools to collect payments in all your target markets. Let's look at how you can boost your payment channels, lower your risk, and widen your user base for bigger profits.
So, what does the future look like for social media management software?
The future for social media management platforms is bright!
The growing number of online influencers are behind this movement. Bloggers, vloggers and celebrities earn a living through apps like Instagram and Facebook. This is also tied into the consumer base who consume their output.
Users of Twitter, Facebook and the like must engage with their audience. They need to manage their social media presence to capture attention.
That's where your software comes in.
You sell tools to manage online interactions and collect data to help users enhance their content. But, influencers and creators work in a very competitive market.
Consumers get inundated with images and videos. Social media platforms are now pushing user-generated content. For example, Facebook wants users to depend more on customer reviews. Plus, "pay to play" is a huge part of managing an online presence and getting in front of buyers.
Likewise, recruiting influencers and content creators to use your brand is competitive. They are running a business. They need social media tools to better manage ads, posts, images, and other content, all in a timely fashion.
So, how do you capture their attention?
Increase your competitive advantage through your payment channels
Your social media platform allows users to manage several social media channels. Similarly, your payment solution should allow you to manage various payment methods.
One obvious option is credit card processing – using a merchant account. Whether it's a celebrity, a small company or a corporate brand using your services, they will most certainly be using credit cards to pay for your service. Even regular consumers who prefer to manage their social media through one platform may like using their credit card to pay for a solution.
In the merchant processing world, some merchants get desperate. They sign up to an easy platform like PayPal or Stripe. Alternatively, they may go to an obscure processor with half-rate features. The fees might be cheap, but so is the software and the customer support.
Also, having recurring monthly billing increases your fraud and risk. It's important to work with a payment processor who can help weather the storm when risk gets higher than usual.
High-risk merchant accounts are better suited for social media management software providers
A merchant's risk and fraud levels may be high or stray from normal ratios. When working with brands like Stripe or PayPal this can result in closure. It is not uncommon to end up on a TMF or MATCH list if they believe you violated their terms and conditions.
Visa rules state that if you offer a trial (whether free or discounted), you need expressed authorization from your customer. This applies to when the first rebilling cycle occurs. This may lead to customer drop offs, because they forget or can't be reached to get consent. To prevent this, try different pricing strategies.
Some merchants use a smart strategy to stabilize high conversions after the first month subscription. They keep the amount of the subscription the same every month. This will ensure voluntary consent from customers. And, you can to continue to charge them for their monthly subscription.
You won't be under pressure to make contact with customers. Yet, it's important to provide customers with an easy path to cancellation. They may not want to use your social media platform forever.
Implement anti-fraud tools and measures
It's important to also assess whether the technology of your payment processor gives you tools to fight fraud and stop orders that may be risky. This is an important balance as you should have the liberty to add fraud mitigation steps without jeopardizing your conversions or creating false negatives. A flexible gateway that understands the nature of your social media platform business is very important and can make a huge difference in your conversions and fraud ratios.
If you sell higher ticket packages for enterprise level or feature rich social media platform packages, it is all the more important to work with a high-risk payment processor that can help navigate the complexities of high-priced packages. Charging over $500 per month for an enterprise level customer can be very profitable. But, pricing like this creates big risk on the payment processors' side. Best to be prepared and get a merchant account that can handle these types of scenarios as you scale your social media management software.
Also, offer ACH payments to US customers buying bigger corporate packages. Some companies prefer monthly debits directly from their bank account instead of using credit.
Payment processing is not just about credit card fees. Technology and working with someone who understands your business will avoid bottlenecks and merchant account shutdowns that wreak havoc on your business. Be aware of pricing and ensure to work with someone fair who can accommodate your business and scale with you as you need. Learn more about payment processing fees here. Plus, there are many options for credit card processors for SaaS.
So, how do you choose the right solution? We suggest working with a company that knows your market such as DirectPayNet. We help merchants in high-risk industries such as social media software services find solutions that work for recurring billing, subscriptions, and risk challenges faced by them.
Ways to widen the customer base for your social media software
Look at your payment processing options. While developing your software or once it is up and running, it is important to have a plan to go to market or add new markets. Once that is done, inform your current payment processor or look for a payment processor who can help you serve this market.
For example, a US payment processor may not fare well accepting debit cards from European customers, that means loss of revenue for you if Europe is in your sights. Once you reach a sizable amount of revenue from a market it is important to study your conversions and transaction declines. Make sure you adapt to the way that market pays for products and services.
Finding a payment processor that accommodates a maximum number of cards will only help you convert. For example, some US customers may prefer to sign up to a social media platform that accepts Discover as their Discover card gives them the most points. Although they have other credit cards they may decide to choose another product or service simply based on the payment options available.
Ensure technology is seamless for all customers. Potential buyers should not see or feel friction in your checkout. Just as your social media management software is mobile friendly so too should your checkout page. It should be clear and simple for users buying on mobile.
Before you expand overseas to widen your consumer base
When entering a new market, it's important to understand the size and growth of the opportunity. Also, if you're expanding to new markets, ensure your software is translated to make it easier for your customers to use it. They will be more engaged and subscribe longer to your service if they find it easy to navigate and use. Prior to setting up offshore, in Europe or other locations, test out your product with your current payment solution and determine the cause for low conversions, if it is at checkout then you have a clue that new payment modes need to be added to scale in that market.
Offer support in multiple languages if possible, to the very least, ensure your support hours match the regular hours of operation in your market. This will reduce chargebacks and ensure your customers don't get frustrated trying to reach out to you. Block countries you cannot support or would not be able to use your social media platform with ease. A gateway with good fraud scrubs will have the tools you need to limit your risk and fraud exposure.
At DirectPayNet, we pay attention to trends in various industries. Our team ensures our merchants are informed of new regulations that may affect their business.
An ounce of preparation can relieve major headaches down the road. With a trusted professional on your side, navigating payments in various markets will be a breeze.