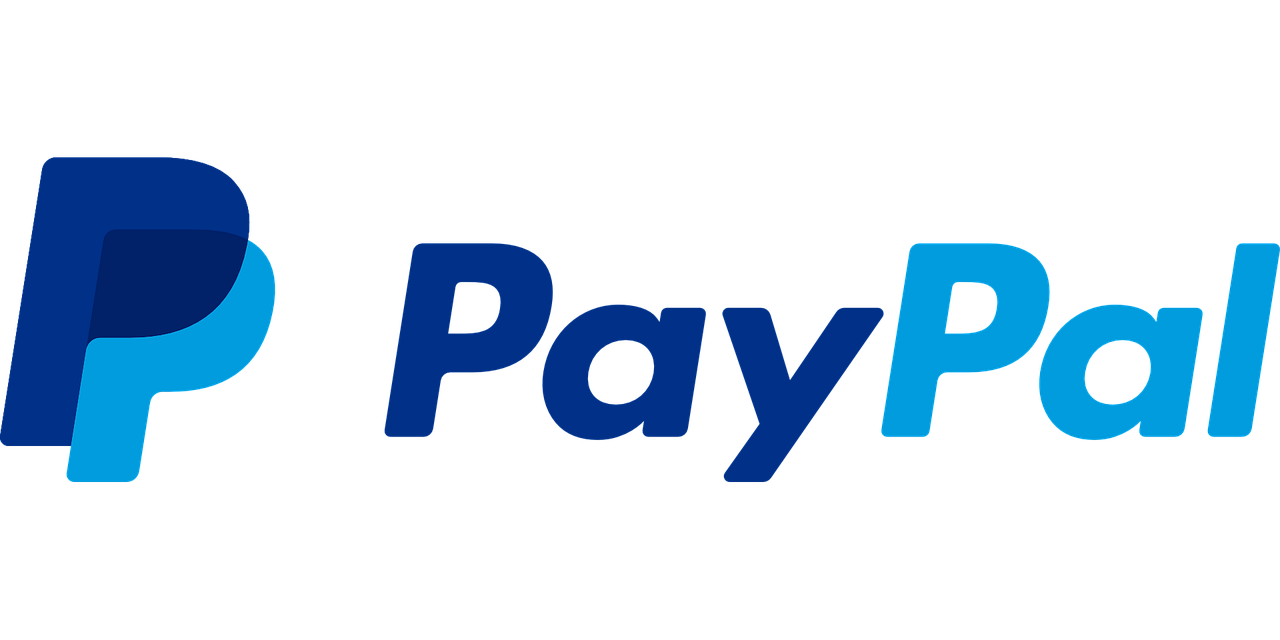 Why PayPal is NOT a Real Merchant Account
Jan 27, 2021 4-Minute Read
When is it time to get a merchant account? Chances are, if you're a startup accepting credit card purchases online, you're likely using a PayPal account, Stripe, or a similar online payment provider. But many online business owners make the mistake of thinking a PayPal business account is the same as a dedicated merchant account.
Unfortunately, they're wrong. Yes, these payment aggregator solutions are suitable for some higher-risk startup online stores earning $10,000 to $20,000 in revenue per month. However, once you start processing online transactions totalling more than that, it's time to upgrade to a dedicated merchant account.
This is especially true if you want to control your order process, keep or use your customer data for in-house customer targeting (instead of passing it to a third party), or try a more aggressive marketing strategy. These efforts are crucial if you're considered a high-risk merchant. (By high risk, we mean an online business with reputational risk, little to no processing, and other factors that might bring scrutiny toward your business.)
So before we look at why you need a REAL merchant account for your credit card processing, let's explain why Paypal is not a merchant account.
Contrary to Popular Belief, PayPal Does NOT Provide a Real Merchant Account for Your Business
Let's be clear. PayPal doesn't provide merchant accounts.
It is a third-party merchant services provider. In other words, the transactions that you and millions of other sellers process are aggregated through PayPal's own master merchant accounts.
PayPal typically automatically accepts all new users of their service then scrutinizes products and websites afterward. This means after a month of processing, you could be shut down without notice due to violating terms and conditions.
If your business is thriving, this can be a huge roadblock to growth, especially when you've paid for ads or recruited affiliates for your offer. Remember, since PayPal is an all-in-one solution, you could lose your payment gateway, payment processor, and funds due to hit your bank account in the space of just a few hours.
That's why it's always critical to have a backup solution when if you're currently using PayPal to accept credit card payments as a high-risk merchant.
So given the risks involved, why do so many new and growing companies use PayPal's solution?
Why So Many Online Businesses Start with PayPal
You might think that higher-risk startups avoid payment facilitators like Stripe and PayPal, given the risks involved. But they continue to one of the most popular choices for merchant services. So why is this the case?
New online businesses turn to payment processing services like PayPal for several reasons. Firstly, it's easy to sign up. You can get approved in less than 24 hours. Also, PayPal is widely used around the globe. Last year PayPal reported that they expanded to operate in 202 markets with over 305 million active, registered accounts.
Business owners can also expect support for international currencies, acceptance of all major credit cards (such as Visa and Mastercard), and for some, there's even the option to offer customers alternative payment methods such as PayPal credit during the checkout process.
Merchants sign up in the early stages of their business because they appreciate the straightforward monthly fees and transaction fees for processing debit card and credit card payments. This is despite the fact that they are often more than those associated with dedicated merchant account providers.
Lastly, since PayPal is an all-inclusive payment gateway, processor, and merchant account provider, they handle compliance issues such as PCI-DSS compliance.
Therefore, businesses think they can count on a solution like this to have robust customer support for online businesses and give them the processing security they need to scale their business.
But what they fail to recognize is that PayPal is designed for multiple low-risk business categories (e.g., clothing, shoes, retail accessories, e-books, etc.). As soon as risk enters the equation, their attitude towards you changes. And quick.
Why PayPal is Not a Good Solution for So Many Merchants
As soon as they deem your business too risky through an elevated chargeback or refund rate, then they take swift action that could derail your business. These actions include freezing funds, holding back your Paypal payments, and terminating your account with less than 24 hours' notice.
But the risk factor is just the tip of the iceberg.
Other serious caveats to using PayPal include no flexibility in customizing your order page and losing your precious shopping cart data to PayPal. Should a customer abandon your shopping cart, you lose out on behavioral pattern data and other analytics to determine where the disconnect is.
This is one of the biggest conversion-boosting opportunities you have. By signing up with PayPal, you lose it.
Furthermore, you are just one merchant of several added to a master merchant account for your specific industry. That means you are tarred with the same brush when another merchant's chargeback, returns, or fraud rate goes through the roof. You are not in control of other companies, and yet PayPal holds you accountable as if you are.
Other complaints we hear from merchants include taking several business days to transfer payments into your business bank account, steep additional fees charged for chargebacks, and struggles with invoicing software integrations for leading market providers such as Quickbooks.
But why else should you always be looking to secure a dedicated merchant account as soon as possible?
Payment aggregators such as PayPal and Stripe are a ticking time bomb for your high-risk business. Don't believe us? Read some of the worst customer horror stories here! 
PayPal Can Freeze, Suspend, or Terminate Your Account At Any Time
Many merchants often come to us desperate for a merchant account. Why the desperation? Because PayPal has frozen their account without warning and left them without a way to accept online payments!
You see, PayPal can freeze your account at any time should they become suspicious of your business or see high refunds and chargebacks. They may also suspend you if your account shifts from your typical sales pattern. A few extra refunds, chargebacks, or an increase in sales can trigger their alerts. Yes, that's right; having a well-executing marketing campaign that boosts sales could see your account temporarily suspended!
This could go on for several business days until they contact you and determine your sales patterns are OK.
Businesses are fluid, so it's important to find a provider that can help you navigate challenges and sustain your online payments, which is the lifeblood of e-commerce. You could be processing payments and think that your operations are running smoothly. Then out of nowhere, your account is frozen, or your funds are held. Worse, you have no idea why.
PayPal doesn't vet businesses that sign up to use their service. Easy entry might seem awesome initially, but eventually, they may take issue with your content and product(s). Moreover, if there are signs of fraud or high chargebacks, they may no longer serve you.
If this happens, expect to lose all access to your funds. It could be a long time before you recover that money. This is terrible, especially when it's your only payment solution. One freeze could spell the suspension or closure of your business. Calling a big corporation like PayPal is also tough since you are dealing with multiple people who have to follow rigid rules and rarely have direct and timely answers.
Fortunately, there is a better way.
Secure a Real, Dedicated Merchant Account from A Genuine Acquirer
There's only one way to get a legitimate merchant account, and that's with an acquiring bank. Working with a reliable payment service provider will allow you to rely on solid relationships with acquiring banks. Connections like this save you time. It can also provide a direct contact you can work with as your business evolves.
Unlike PayPal, the banks screen new customers and businesses before they approve processing. You'll be asked questions about your business model. You may need to provide information like financial statements, proof of address, and more. Banks use this information to assess any potential risks working with your business. You likely did not go through this process with PayPal, but don't be deterred. A merchant account has key advantages over PayPal.
For starters, your merchant account is exclusively yours. Not PayPal's. It's unshared with other businesses. An acquiring bank provides a stable platform to process transactions with access to multiple international currencies. What's more, you control the order process. You can design and test different checkout pages to optimize conversions. Additionally, you can keep and analyze shopping cart abandonment data.
Partnering with high-risk merchants is big business for some acquiring banks, which is excellent. They will already be familiar with your product type and industry. They welcome high-ticket items and high-monthly volume. Unlike PayPal, your funds won't be frozen without warning or valid reason.
Your dedicated merchant account provider cannot only help connect you with the right payment solution, but they can also help you diversify. Remember, if you're only processing through PayPal, your funds could get stuck in one account. You have more payment options available in the world of merchant accounts, including ACH, eCheck, and virtual terminals, to name but a few.
So given their advantages, when is the right time to make a move to a dedicated merchant account for your business rather than leaving your business at the mercy of PayPal's unpredictable service.
When Is the Right Time To Set Up a Merchant Account?
Several scenarios would call for starting your merchant account application. For instance, if you've launched a successful digital product and are getting close to generating sales of $10,000 per month, it's time to apply for a merchant account. If you're selling smoking accessories and are generating a high volume of daily transactions, then it's also time to apply for a merchant account.
Other common scenarios include online stores that sell high-ticket offers or supplements and merchants with high recurring orders that suffer from chargebacks, refunds, and high fraud ratios.
No matter your specific situation, once you're doing more than $10,000 per month, it's definitely time to speak with a reputable payment service provider. They can help you secure a merchant account that transforms your ability to scale.
Furthermore, if you have a seasoned payment service provider, they will find you flexible domestic or offshore solutions tailored to your business. It's always wise to explore solutions in multiple regions if you take cross-border payments and have a corporate set up in another country. It's not uncommon to have both a domestic and offshore merchant account to minimize costs and maximize your conversions.
PayPal is Not a Merchant Account, Nor a Viable Long-Term Payment Solution for Your Business
PayPal does offer great perks and can be a great backup strategy or part of your payment offerings. Depending on the third-party platforms you use, setup and integration with your shopping cart is relatively easy and customizable, and you can be approved to start processing credit card payments in a matter of hours.
Be that as it may, most low and high-risk merchants make the mistake of choosing PayPal as their only payment solution. This strategy isn't secure. You're not in control of your own destiny, and you are at the mercy of PayPal's team and other merchants sharing your master merchant account.
By contrast, banks offering merchant accounts provide stability to safely and securely process transactions. Frozen funds aren't unique to PayPal. But, wouldn't you rather solicit help from a provider that will be your advocate, help your business grow, and spare you from payment processing roadblocks?
Don't take the risk of being locked out of your own business by putting all of your eggs in the PayPal basket. Secure a dedicated merchant account instead, and take control of your business's destiny!