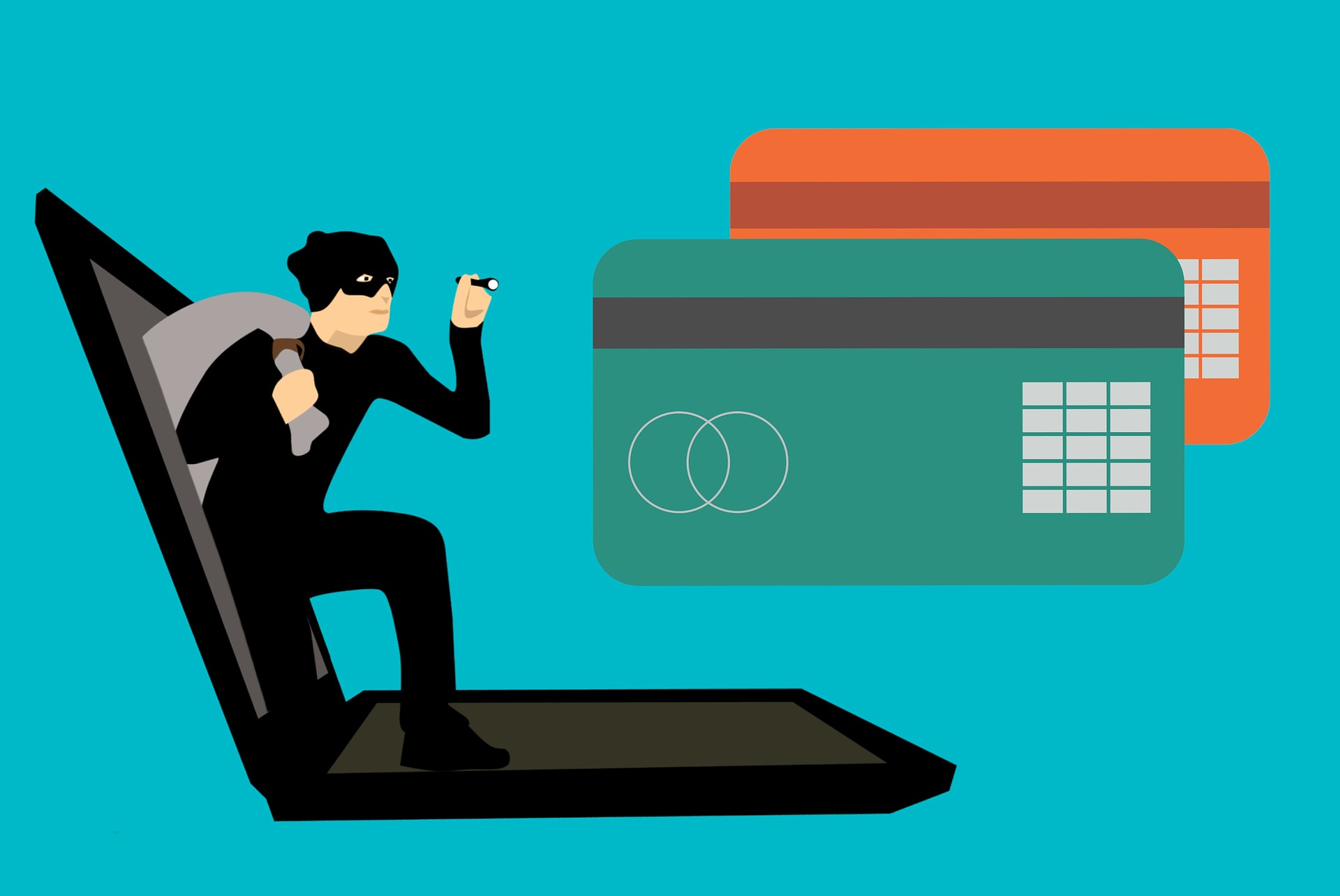 Warning! Affiliate Fraud Can Ruin Your Business. Combat it These 4 Ways.
Nov 14, 2018 8-MINUTE READ
Affiliate fraud is one of the most pressing issues facing companies with affiliate programs. This is most notable among successful merchants offering higher commissions. From our experience, fraudsters are attracted to high-risk merchants known to offer lucrative commissions on their products and services. Therefore, it poses serious threats, especially if your company isn't properly set up to mitigate risk.
The results of these fraudulent activities can negatively impact merchant accounts and sufficiently damage some of your banking relationships. Consequently, this type of fraud needs to be taken seriously and start addressing today.
So, what do you do? You want the increased revenues that affiliate marketing can bring, but know face affiliate fraud is likely coming. Your acquiring bank already considers your business high-risk due to reputation and industry.
How can you combat affiliate fraud before it ruins your business and damages your relationship with your acquiring bank? That's how we are here to help you. By protecting your business and revenue stream from online fraud.
What is affiliate fraud?
Before we dive into affiliate fraud, let's have a brief look at affiliate marketing. Affiliate marketing is a great acquisition technique through which merchants can increase traffic to their website by incentivizing partners. The merchant pays a commission to third parties for promoting their goods or services.
Commission is earned through traffic generated or from a completed transaction. For example, an affiliate can design a gambling-themed site to drive bettors to a licensed sports betting company. Another example involves a PPC affiliate that creates custom content about luxury watches to direct traffic to a high-end jewelry site. This can be applied to other high-risk merchant industries like subscriptions, nutritional supplements, e-cigarettes or cryptocurrency.
Affiliate fraud occurs when dishonest partners attempt to scam the process for self gain. This includes engaging in activities prohibited by your affiliate marketing program.
3 Types of affiliate fraud that directly impact merchants
According to the Huffington Post, the affiliate marketing industry is expected to grow to over $6 billion by 2020. With this upward trend, people will attempt to take advantage of weak systems and unsuspecting affiliate managers. There are many ways in which affiliate programs and networks are defrauded, and new methods are constantly showing up.
There are many different affiliate fraud types. But, we will look at ones that directly impact your enterprise and cause you to lose money.
1. Stolen credit card transactions
In this type of fraud an affiliate knowingly uses lost or stolen credit cards to make purchases on your website. If undetected, they receive the commission for those same orders. When the actual card owner disputes the transaction, the credit card company will reverse the charge. You lose revenue from both the sale (due to the chargeback) as well as the affiliate commission already paid. This type of affiliate fraud is especially prevalent with cost-per-acquisition methods where customers must pay before an affiliate receives commission.
2. Affiliate transaction laundering
Affiliate transaction laundering is similar to money laundering – just digitally. This scheme occurs when an affiliate with a seemingly legitimate e-commerce site uses the appearance of low-risk products to sell illegal or illicit items to knowing customers. Once the transaction is done, the affiliate "cleans" the money by using those same funds to buy from a merchant of whom they are an affiliate. This same "partner" will use his or her own affiliate ID to claim the sale and commission.
Most perpetrators join lucrative affiliate programs with high payouts. Sometimes the payment is as high as 80% depending on the business model. There you have it – a fraudulent affiliate will have legitimately received income from a reputable source with no link to their illegal activities.
These affiliates may operate their own online store, but wouldn't make it past a rigorous underwriting process like your company did. As such, they use this avenue to manipulate genuine online storefronts to have a legitimate source of income. This type of fraud has quickly become severe for acquiring banks and processors. Worse, it exposes your company to legal and regulatory liabilities despite not knowing what your affiliate was up to.
3. Affiliate fraud rings
Affiliate fraud rings often refer to a group of people colluding to defraud a merchant of affiliate commissions not legitimately earned. Fraud rings generate fraudulent clicks and conversions on ads. This makes you believe you have more clicks from real potential customers than there actually are.
Alternatively, affiliates may impersonate legitimate merchants by creating fake ads or URLS and taking the traffic for their own ends. This is PPC ad impersonation.
Because fraudsters in these types of rings use unique IP addresses, it's very difficult to track these schemes using only software. Leaving this undetected could cost you thousands of dollars in unearned commissions being paid out for fraudulent activities. Affiliate fraud rings have become especially prevalent in online trading industries such as foreign exchange (forex) and cryptocurrency. Human affiliate fraud analysis is often necessary to detect these types of activities. Otherwise, they can go undetected, harming your reputation, revenue and merchant accounts.
How can fraud from your affiliates impact your e-commerce business?
Fraudulent activities from crooked affiliates don't just cost you sales. Did you consider the cost of shipping, loss of the product itself, and the chargeback fees? Affiliate fraud is one of the largest drivers of chargebacks on a merchant account. A high chargeback ratio will seriously affect your relationship with your acquiring bank. Eventually you could get terminated and possibly even MATCH listed.
For high-risk merchants like those in nutraceutical, adult entertainment, digital product, and cryptocurrency industries, affiliate fraud can be especially challenging. Your business is already heavily scrutinized by acquiring banks. The risks may make it that much more difficult for you to maintain good banking relationships. Then there are also the monetary losses that can accumulate if you're not careful. Therefore, online fraud prevention must be built into your transaction funnel. It can be a very expensive lesson to learn, especially if you do not have any fraud prevention measures in place.
4 Tips on how to prevent affiliate fraud
1. Have a clear affiliate program policy
Setting out what is and isn't allowed by approved affiliates is the first step in vetting your affiliates. Request that they adhere to your program's dos and don'ts. Penalize those who do not comply with your policies to dissuade others from attempting fraud. Routinely revisit and update your affiliate terms and conditions, communicate, and enforce them.
2. Vet your affiliates properly
You might find this a time-consuming task, but it can save you thousands of dollars in the long run. Most of the affiliate marketing process is automated. Consequently, it provides the opportunity for fraudsters to defraud you as the merchant as well as legitimate affiliates. Therefore, a proper vetting and onboarding process is needed to weed out potential fraudsters before they join your affiliate program.
Not all merchants require a large pool of affiliates to generate high revenue from affiliate marketing. Instead, you can focus on quality affiliates with higher commission rates who put in the work to make more money for them and you the right way.
3. Routinely check your metrics
One of the best ways to detect fraud is to consistently monitor your affiliate metrics either monthly or quarterly. This catches and stops fraud attempts early before it costs you revenue or ruin relations with your acquiring bank, which could also result in termination.
Monitoring KPIs of your affiliates will alert you to unusual activities. For example, analytics software can be used to track a transaction source to determine its legitimacy. Also, if you see transaction decline codes for sales attempted with a stolen credit card, act immediately. Use your third-party tools to block those numbers and customers. And, if a high percentage is coming from one affiliate, it might be time to cut ties with ties with that partner.
4. Get help from a professional
Affiliate fraud tactics are so dynamic it can be hard and time-consuming to attempt to identify and filter them all. That's where mitigation strategies come into play. Actively work with your merchant service provider to implement all the solutions they have available to combat affiliate fraud.
For example, here at DirectPayNet, one of our signature services is consulting with companies to raise sales volume and prevent fraud. This increases profit and allows you to keep your merchant account safe. With our years of expertise in the field, we cater to high-risk merchants looking to implement successful affiliate programs that limit affiliate fraud.
Do your internal measures prevent affiliate fraud?
Combined efforts from your affiliate manager and a partner like DirectPayNet can put in place measures to limit potentially fraudulent activities. Start with a stellar affiliate vetting and onboarding process. If your affiliate program is already live, it is never too late to implement strategies to reduce your instances of fraud.
So, what measures do you have to prevent fraud in general, and affiliate fraud in particular? Have you discussed the tools that can help you to avoid these types of issues and protect your merchant account? If your current merchant services provider cannot answer your questions or assist with fraud prevention measures, it's a sign you should transition to better outsourced professionals.
What should you do next?
Affiliate marketing can be an excellent channel for additional revenue. You just need to put in place the necessary fraud prevention measures to protect your business. So, despite everything we've outlined about affiliate fraud, you can combat it with our team's help.
Contact DirectPayNet and we will work hand-in-hand with you to reduce affiliate fraud and other liabilities to your merchant account.