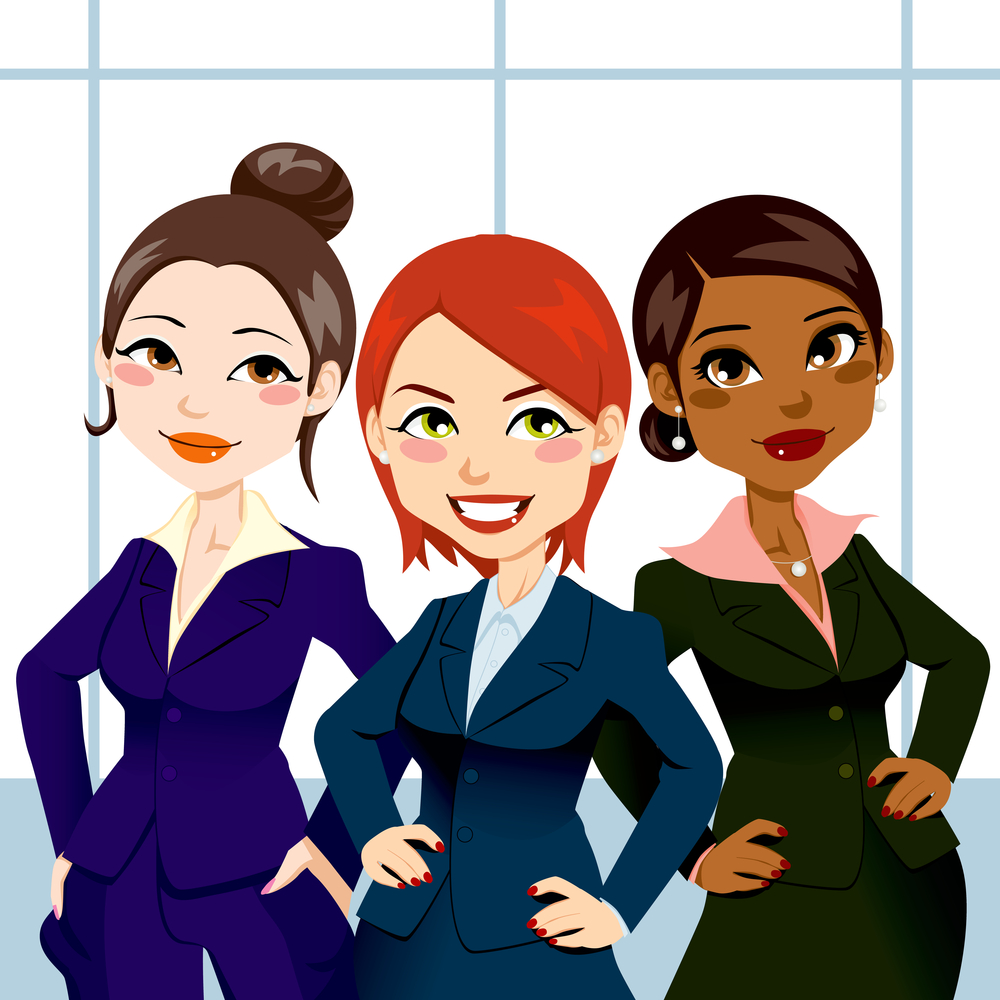 What Makes a Good Affiliate Marketing Manager + Women in Business
Dec 13, 2021 2 minute Read
This past week, we sat down with Amber Spears and spoke with her about what makes a good affiliate manager, the difference between men and women in our industry, and predictions for the future. This will be a multi-part supplemental post of our podcast episode with her, so stay tuned for our future posts.
Amber Spears currently co-owns the affiliate marketing agency, East 5th Avenue, that not only helps scale on the agency side but also provides training in all aspects of affiliate marketing.
A Good Affiliate Program Manger – Is It Sales or Connection?
Our first question with Amber was whether her agency takes in teams that are already established so she can take them to the next level, or if she takes in folks starting from scratch to be a good affiliate manager. And her answer might surprise you.
Many Affiliate Managers Don't Have Good Sales Training
Initially, Amber would take in existing teams and upload their performance. She still does this, actually. But more importantly, what she learned by starting out this way is that most affiliate managers don't have good sales training. They are very good with people (creating partnerships with new affiliates; a people-person), but they aren't good at selling. Having strong communication skills is important, but if conversion rates aren't rising then it might not be your online marketing strategy that's the problem.
This type of affiliate sales knowledge is important because a good affiliate manager needs to know about KPIs, quotas, high-level negotiating techniques, and prospecting.
With this type of existing team, it's easy to make introductions to them for people who will become affiliates of theirs. But an introduction doesn't mean sales—or maximized sales. In the end, the bottom line is what matters most. If an affiliate account manager isn't impacting the bottom line positively, then they aren't good at their job.
Self-Promotion Is Not Sales
What she's found after doing this for so many years is that many desirable affiliate managers are really good at self-promotion, and that's what makes them desirable. But it doesn't make them good at their job. The same can be said about any industry, like copywriting, designing, developing—you name it.
A good question to ask yourself when hiring an affiliate manager like this is, "what is an appropriate amount of money to pay someone that's well-known but doesn't get good results?" Because in the end, you're paying for clout, not knowledge or skill.
Solution: Train or Fire
There are two solutions to solve this problem: training your existing manager in sales or replacing them with someone who knows sales from the start.
Training takes time and effort, but you also need to account for that person's willingness to be trained. A lot of the time, ego gets in the way of growth. Training can help both of you: the affiliate manager will be better at their job and you will see more profit. But this method isn't always possible, whether it's because they're unwilling to learn or you're unwilling to train.
Replacing your existing manager with someone who may not be as well-known is a great solution, even if it's a bit troublesome in the beginning. You can hire someone that's more affordable. They may not know the ins-and-outs of affiliate management, but they do know sales. And here, there are two ways to hire someone new: find someone with a real-world, positive sales background that has years of experience, or find someone who tests well and fits the job description.
Testing here refers to Kolbe scores. Amber and her team have administered over 100 different Kolbe tests of the top performing and lowest performing affiliate managers. From that, they came up with a clear indicator of what type of person will thrive in this position. Either a person that actively performs well or has the aptitude to do so.
Going back to the first option (training), there's another inherent issue that repetitively comes up. When you send your affiliate manager to events and meetings without a holistic understanding of how the e-commerce business works, they're more eager and willing to jump ship. For example, if they're making $70k while generating a $5 million sale, they don't understand the difference in those numbers. A lot of success for a sale comes from the offer and its performance, not the pitch.
We're not saying you should go out and fire your affiliate program management marketing team, replacing them with someone in sales. We're bringing to light some of the things you should keep an eye out for so you can either find someone who will better fit the position or train yours to perform better. Both are viable solutions, but dependent on the retailer business and the individuals involved.
Connections Are Important, Deals Are Better
During our sit-down with Amber, she spoke a bit about a new and ongoing project of hers: Traffic Tribe.
Removing the Fluff
Many businesses, business owners, and workers in the industry (and every industry) panicked last year when COVID started shutting things down worldwide. Birthed from this, Amber started Traffic Tribe. It's a bimonthly call that created a community of folks in affiliate marketing and direct response digital marketing.
There was a realization that they could maintain business, stay profitable, and eliminate the panic by taking our high-ticket stuff, bringing it down to a price that businesses can afford, and create a community from it with support and knowledge coming from every member.
The first step was removing the fluff. Whenever you go to a meeting or a convention, you spend a lot of time making connections with affiliate partners. But what you really want to do is make a deal. With Traffic Tribe, she created a platform—a virtual convention—that removed the fluff of schmoozing and went straight into deal-making.
Good Relationships That Don't Make Money Are Bad Relationships
And that's what an affiliate marketing manager's job is: to make deals and bring in the cash. If your business has great relationships that don't convert, then your affiliate marketing program manager isn't doing their job well. This position is designed to drive the business forward, and that's done through making deals and making money.
Speaking of relationships, they also ensure affiliate network managers have a good relationship with themselves. This position can often lead to loneliness and isolation, so they have mind training exercises to make sure each member is mentally and emotionally prepared to drive business forward. Otherwise, this role is very lonely and taxing and will lead to failure eventually. Training for affiliate managers on these calls also involves improving the pitch, negotiating, and asking for traffic. It's a community to lean on and learn from.
Women in Direct Response and Affiliate Marketing
From one woman business owner to another, Amber and I also touched on what that means for the industry and what we can learn to improve the statistics here.
Creating Community Among Women
As we spoke about affiliate manager and sales, it also came up that men run the show in this industry. Women are notoriously worse at asking for business out of being too shy, second-guessing, and worrying about the other end. But—maybe more importantly—women are terrible at sharing business with other women.
What men in the affiliate marketing industry do is share business, swap it back and forth, and make it more of a hang-out. They strengthen their relationships with one another by doing this. Instead, women stay isolated. There needs to be community for women in the industry like this and the only way that's going to happen is if we create that community ourselves.
Leverage Relationships
Another thing women can do to be more prominent in the industry that also acts as a sign of changes is leveraging relationships with men in various affiliate marketing channels. Men don't ruminate on whether they've sent too many texts, if the recipient read the email, or if they did well on a call. They simply move on and continue until the connection is made and they can leverage it. That's what women can do for themselves in the industry.
Leave the stigmas behind—why is she so aggressive, etc.—and start being confident in your role. When you're confident in your position, you can share your business with fellow women and men, and work to scale your business without making it personal.
Scaling Your Affiliate Marketing Business Requires a Merchant Account That Can Handle Your Volume
Stay tuned for our second part of this interview where we go over industry changes and future outlooks.
For affiliate managers to do their job well, your business needs a payment processor and acquiring bank that forgoes the flat-rate fees and gives you customized processing designed for high-risk, high-ticket business. Performance marketing campaigns, content marketing (social media, bloggers, referrals, etc.), and SEO (search engine optimization) all lead prospects to your online business' landing page where you need them to sign up and start spending.
DirectPayNet is the merchant services provider to give you this power in payments, so you can scale your business.