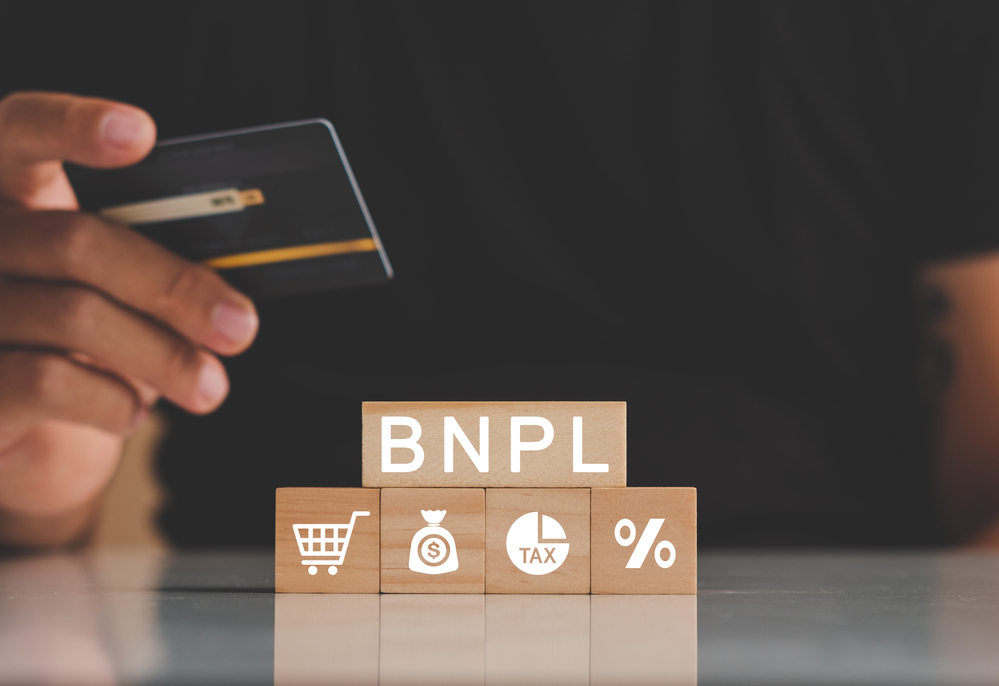 White-Label BNPL Service Futureproofs Your Checkout
Feb 17, 2023 3 minutes
Buy Now Pay Later services have been on the rise for years now and there's no slowing down. We'll get into the benefits of BNPL later, but what you need to know right now is that customers love it.
There's just one problem: convenience. Convenience is a double-edged sword when it comes to BNPL. Sure, it's convenient and the result is well worth the time it takes customers to get there. But the road is long and tedious. It can be a literal roadblock on your checkout.
The solution? White label Buy Now Pay Later services.
In this blog post, we'll cover what white-label BNPL is and how it can help streamline and improve your checkout process. We'll also look at some of the benefits businesses receive from utilizing this powerful tool in their in-store or online marketplace.
What is Buy Now Pay Later, and what is a white-label BNPL?
Buy Now Pay Later is a type of payment gateway that allows customers to purchase goods and services now, and pay for them later. It's a way to offer customers the convenience of buying something they want without having to immediately pay for it in full. The name says it all: customers buy what they want now and pay for it later.
White-label BNPL is a type of Buy Now Pay Later service where an online store can be integrated with existing financial services providers such as financial institutions, credit card companies, or other third-party payment processing vendors to offer branded BNPL services.
This white-label integration makes it easier for merchants to offer their customers more convenient ways to pay for items and services at checkout without swapping to a 3rd-party payment solution.
What are the benefits of white-label BNPL service?
White-label BNPL includes all the benefits of white labeling anything with even more added value.
Increase Sales – White-label BNPL solutions can help increase sales by providing customers with the convenience of buying now and paying later straight from your own brand. Plus, the average order value will increase as the amount due today is less.
Customization – With white labeling, businesses can customize their look and feel for a consistent experience across different channels and platforms. Businesses can also add features or services based on customer feedback or industry trends, allowing them to better serve their customers.
Streamlined Checkout Process – White-label BNPL solutions help streamline the checkout process by allowing customers to quickly select their preferred payment option without having to switch between payment modes or fumble through unfamiliar options during the checkout process. This can help reduce cart abandonment and increase conversions.
Increased Security – White-label BNPL services are more secure than other payment options since it uses a closed network with rigorous security protocols in place. This helps protect customers' information while ensuring their payments remain secure throughout the process.
Enhanced Customer Experience – White-label BNPL services provide customers with a seamless, personalized experience at checkout, which can lead to increased customer loyalty and satisfaction. With white-label BNPL services, businesses can also use data insights to identify potential upsell opportunities or target high-value shoppers for improved marketing efforts.
How does white label BNPL futureproof the checkout process?
White-label BNPL solutions are designed to make the checkout process more efficient, secure, and seamless. By using this service, businesses can better accommodate customers' changing needs and preferences by offering various payment options that suit their individual needs.
Plus, white-label BNPL solutions provide businesses with valuable data insights to help them understand customer behavior and improve marketing efforts for a better overall experience. As such, white-label BNPL solutions are a great way to futureproof the checkout process and ensure customers have the most convenient (and secure) purchasing experience possible.
Current BNPL Options Are Too Tedious
The user experience is what's most important. It's also what BNPL options sacrifice to provide convenience.
Customers, at checkout, have to select the BNPL service they want to use, get redirected to that 3rd-party site, apply for the line of credit, get approved, and finally get directed back to the checkout. That's only if the line was approved. If not? The process starts over. And that doesn't even cover any hidden fees which can ruin customer relationships with your brand.
During that new journey, the desire to purchase lessens especially if denied the BNPL credit line. But there's no way for you, the merchant, to put up any safety measures. You can't offer the customer a discount upon denial. You can't give customers tips on why their application was denied and what will increase the odds of approval. You're stuck at the will of BNPL.
A Frictionless Checkout Experience Is Your Future
Current BNPL providers, like Klarna, Affirm, and even PayPal, are great. There's obviously a market for the technology and service. But remember these installment payments services are a whole new market, a new tech, the first draft. White label is the next level of installments that builds on the foundation that these 3rd-party fintech services have created.
The beauty of white-label BNPL is that it works for e-commerce and physically in stores. We already know how it works online. In stores, at a physical checkout, one way for retailers to offer the service is by performing a quick credit check when the customer swipes their credit card and offering BNPL if they have enough credit. Each payment processor and POS (point of sale) device works differently, so be sure to use one that meets your needs.
What are some best practices when offering BNPL at checkout?
Some best practices to consider when offering BNPL at checkout include:
Offering multiple options for payment installments (e.g., 3, 6, 9, or 12-month terms).
Provide clear and concise information about the process and fees associated with BNPL payments.
Make sure customers are aware of any late payment penalties that may apply.
Use customer data to personalize the experience and offer the most suitable payment option to each shopper (e.g., better rates for loyal customers).
Utilizing incentives such as discounts or rewards to help encourage customers to use BNPL services rather than other payment options.
By following these best practices, businesses can ensure their customers have a smooth and hassle-free checkout experience.
How do I set up a white-label BNPL service for my store?
If you want to set up a white-label BNPL installments-as-a-service for your store, the first step is to find a payment processing provider that offers this service. Once you've found an appropriate provider and discussed the necessary details, it's time to integrate the solution into your checkout process via its API.
After the integration is complete, BNPL functionality within your checkout process can be offered without having customers leave your site. This will provide shoppers with the convenience of selecting their preferred payment option while also protecting their sensitive data and ensuring secure transactions each time.
DirectPayNet is a merchant account provider that can link you with a payment processor that offers white-label BNPL services. All you have to do is tell us you're interested in this service and we'll take it from there!