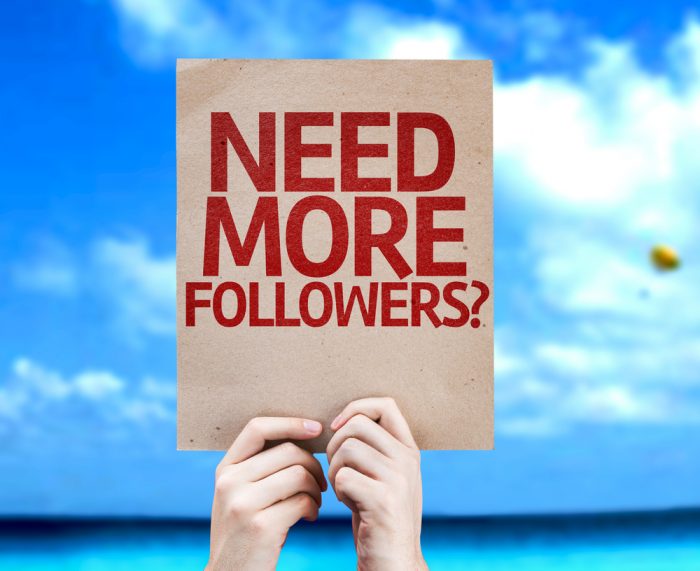 Your Guide to Selling Instagram Followers Legally
May 27, 2022 3 minute Read
Would you buy followers to improve your social media presence? If you answered yes, you're not alone.
With the growing popularity of Instagram as social media platform, buying and selling followers is becoming a new way of doing business in and of itself.
More and more users want to buy followers for the clout and influencer potential that comes with Instagram's 10k follower threshold. But is it legal? is it illegal, but with some workarounds? If you're in the business of selling followers, how can you charge your customers without getting flagged?
Instagram's Rules for Buying and Selling Followers
The gist is that Instagram doesn't allow the purchase or sale of followers or likes in their terms of service.
What are Instagrams rules?
Instagram's terms of service prohibit buying and selling followers or using bots to inflate follower counts. It's one of the "prohibited activities" listed in its Community Guidelines, along with spamming and nudity.
Those who violate these rules will see their accounts canceled, banned, or terminated.
The company has been known to crack down on accounts that buy Instagram followers, so these aren't empty words.
What's the workaround?
"Bots" is the keyword, here, and it applies to both buying and selling followers. Bots are scams that don't affect a user's engagement rate in the slightest, nor do they provide quality content.
You are free to sell a social media growth service that includes followers and likes and views in the growth package. Most companies who provide this service explicitly state they do not violate Instagram's rules.
They don't sell bots
They don't sell empty accounts
They don't provide false engagement
They don't provide automation
They don't need your Instagram login
If you are a merchant attempting to sell a lot of followers and likes, pay attention to the rules above.
If you're an Instagram user, make sure the company you buy from follows the rules above.
Services that abide by these rules have a network of Instagram influencers, publications, and partnerships that they use to provide the number of followers a customer wants to purchase. It's more like halting their growth efforts once it reaches the purchase limit (though for the user, they should still see some organic growth on their own).
Why do so many sites say "buy Instagram followers now"?
Marketing. It's easier and catchier to say "buy followers" than it is to say "buy growth services to organically obtain Instagram followers".
It's not illegal to market your service in this way, though you should stay wary of potential legal consequences if you don't clarify what you do.
Engagement vs. Inflation
That's the difference between "buying" organic followers and buying bots.
Organic followers come with real engagement. They are real people, real Instagram accounts, who want to like and share and comment on a customer's posts.
Most companies on the market claim something like high-quality followers and premium followers. High quality is a bit risky. They may not be bots, but they aren't active Instagram pages which could be seen as fake followers. Premium followers are real people with real accounts that align with the customer's target audience or demographic. Premium services takes advantage of Instagram marketing and influencer marketing to get real followers from people who use Instagram.
Bots are fillers. They're usually blank profiles with no posts and nothing to verify their real-world existence. The only thing a bot does is inflate a customer's follower count, which can provide some short-term benefits but severe long-term consequences.
Engagement for Your Customers and from Your Customers
The best way to grow an account is by engaging with other users — commenting and liking on other Instagram posts as well as sharing its own content in relevant groups or hashtags. This is organic engagement because it's not automated; it happens naturally as users interact with each other. It understands and utilizes the Instagram algorithm.
So what does this mean for you as an Instagram followers seller? This means you better edit your pitch. You have two directions: sell followers (the organic method), or manage a customer's Instagram account.
If you only sell new followers and provide nothing else, then the customer needs to know that right away. It's up to them and them alone to manage engagement within their account. They need to follow, like, DM, comment, and post to the Instagram feed, reels, and Instagram Stories to see true growth. If you don't say this, You'll end up with very disappointed customers and a ton of chargebacks.
If you manage their Instagram account, then that's an entirely different process. You and your team will have to be active in handling what's what on behalf of your customer.
Selling Instagram Followers Is a High Risk Business
The failure rate for ecommerce businesses in the service sector is very high. That's not meant to deter you from starting up a small business. Rather, it's meant to give you some perspective as to what's probable so you can avoid any pitfalls that come your way.
Is selling Instagram followers illegal?
It's not illegal to sell Instagram followers. Let's make that clear. But it is a violation of Instagram's terms of service. It's also the sale of a promise, not a physical good. And that's what makes you a high-risk merchant.
What risks are involved in selling followers?
From a strictly business perspective, there are several risks.
You sell a service, not a product. Companies like yours provide the service after payment, which means there's no guarantee to the customer that what you do is real, valuable, or equal to how it's pitched. For clarity, selling a physical product is low-risk because it's tangible.
Your reputation is entirely based on customer reviews. When you sell a service and someone isn't happy with it (e.g., not receiving the right Instagram followers), they can leave a negative review. These reviews are used against you when applying for merchant accounts. It's the only verifiable source for the quality of your service, and if the majority of people think it sucks then you better believe no merchant services provider will work with you.
High sales volumes makes you risky. As crazy as that sounds, the more you sell in a single month, the riskier your business is to payment processors. It comes down to reserves and chargebacks. Since it's a service, there's high potential for customers to want a refund. If you have a poor refund policy, then they'll just do it through their bank which leads to a chargeback. Higher chargebacks, higher risk profile, bad business.
You could violate Instagram's terms. We've already stated it's not illegal to sell followers and it's not against policy to have an Instagram profile growth service. But the company changes their terms often. The service you sell today could very well be in violation tomorrow.
Selling Instagram Followers? Get a Payment Processor That Won't Shut You Down
Popular companies like Shopify Payments, Stripe, and PayPal will not support your business. You can do the research yourself, ask around, or try them out for yourself.
But if you provide a service like selling Instagram followers, then you fall into the "high-risk business" category.
That means you need a high-risk merchant account to provide the payment services to successfully run your online business, like a working checkout for your landing page, credit card processing, and more.
DirectPayNet provides you with a high-risk merchant account, connecting you with payment processors that back your business model. You can focus on growing your Instagram business, we'll focus on the payments-side of things.
Get in touch with us today to open your account and start selling Instagram followers like a pro.