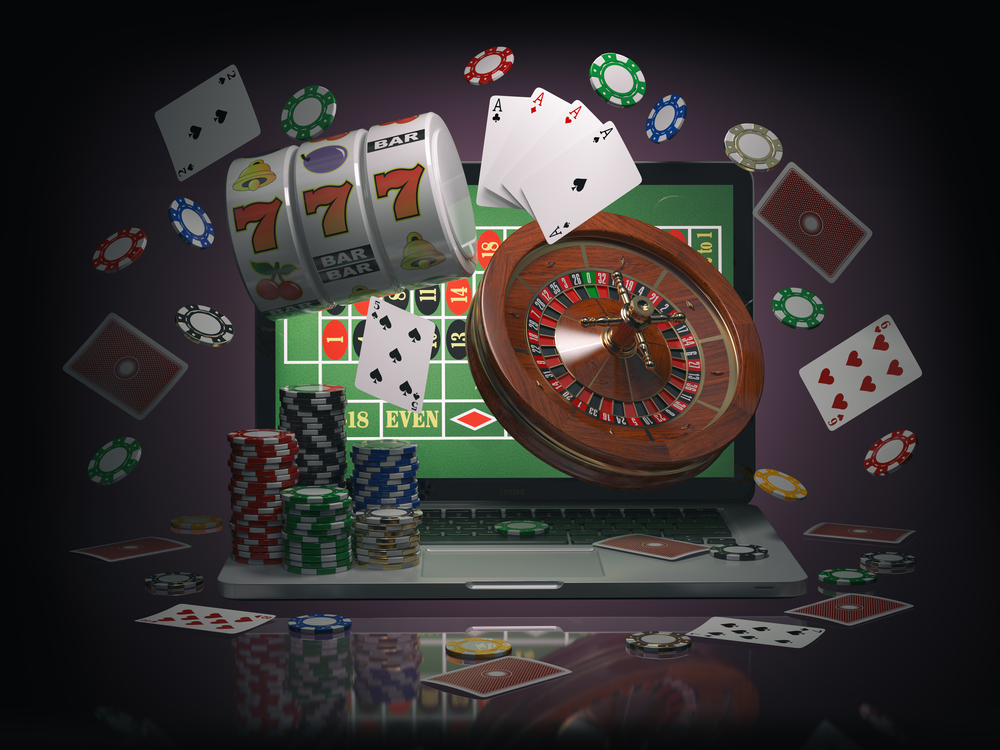 10 Mistakes Online Casino Owners Make
Dec 16, 2022 4 minute Read
As an online casino owner, it's important to be aware of the most common mistakes people make in order to avoid them yourself. In this article, we'll discuss 10 of the most common mistakes owners make and how to avoid them.
On the surface, gaming platforms are fun and full of potential winnings for players, from beginners to veterans. Under the surface, though, is a complex service of security and speed. Casino operators need to be careful when building an online casino platform if they want to take full advantage of the billion-dollar igaming industry.
Entrepreneurs need to be wary of the risks—but don't let them deter you! Follow our guide below on what not to do as a casino operator and give your customers the game content they crave.
1. Not Having a Diverse Portfolio of Casino Games
As an online gambling business owner, you understand that all of your customers have different igaming needs and desires. To keep them engaged and happy, it's important to offer a wide range of games.
A diverse portfolio of slots, table games, jackpots and other options not only gives more choice to gamers but also makes your casino stand out among the competition. Blackjack, roulette, sportsbooks/sports betting, and lotteries are among the top activities but they aren't the only ones. Choose a game provider with a selection that reaches niche gamblers and step a little outside your target audience comfort zone.
Many customers may be unfamiliar with a given game but are eager to try something new if the opportunity arises. With each new game added, there is an expansion of potential customer base.
Moreover, live dealer options add another layer of privacy and safety for players who prefer real person interaction when gambling online. This all comes with choosing a high-quality software provider for your startup casino. Game software providers include NetEnt, BetSoft, and Microgaming just to name a few.
With timely addition of fresh games and attractive offers, you can ensure higher retention rates amongst gamers as well as build trust with them. Not having a diverse portfolio may lead to customers losing interest in your casino.
2. Poor Web Design Kills Conversions
The online gambling industry is extremely competitive, and one of the most important things that casino owners need to do to stand out from the crowd is to have a well-designed website.
A poorly designed website can give potential customers the impression that the casino is unprofessional and untrustworthy, which will discourage them from signing up.
In addition, a poorly designed website can be difficult to navigate, which will make it hard for customers to find the games they want to play.
On the other hand, a well-designed website will be user-friendly and easy to navigate, making it more likely that customers will stick around and gamble.
3. Unclear Bonus Terms and Conditions
One of the biggest mistakes that online casino owners make is to not provide clear terms and conditions for their bonuses.
Customers need to know exactly how a bonus works before they decide to take advantage of it, otherwise they won't trust the casino. They need to know how exclusive the bonus is, the consequence of passing it up, and what they win (or lose) if they take part in it.
By being transparent about their bonuses, online casino owners will be more likely to build trust with customers and encourage them to sign up and gamble for longer periods of time. Customers should crave the bonus, not ignore it.
4. Not Having a Mobile-Friendly Website or App
In today's world, most people are constantly on the go and relying heavily on their mobile devices. Consequently, having a website that is not optimized for mobile use can be detrimental to your online casino.
Having a mobile-friendly website means that customers will be able to access your casino from anywhere, anytime. This will make it more likely that customers will stay longer and gamble more. User experience is everything these days. Make it a core feature during your online casino development process, otherwise you'll fall behind competitors in the super-competitive online gambling market.
Moreover, having a mobile-friendly website can also help to improve your search engine rankings and attract new customers.
5. Lax Security Measures
Online security is of utmost importance for any online casino owner. Without proper security measures in place, customer information is at risk of being stolen or leaked. Not only is this a serious legal issue, but it can also severely damage your reputation as an online casino owner.
To protect against such risks, it's important to regularly update security protocols and have measures in place to monitor suspicious activity.
It's also essential to comply with AML (Anti-Money Laundering) and KYC (Know Your Customer) regulations. These measures not only protect customers' data but also help to prevent fraud and other illegal activities.
By implementing strong security measures, you can ensure that your online casino is safe and secure for customers.
6. Unsecure Payment Methods
Having secure a payment system is essential for online casinos. After all, customers will want to be sure that their money is safe when they are making transactions on your site.
You don't have to use the most popular payment gateways, like Stripe or PayPal, but whatever option you do chose (DirectPayNet is a good one) should be PCI-compliant and secure.
You can also implement other security measures liked 3D Secure and other authentication methods. But tread the line carefully, because too many measures can slow down the payment process and lead to abandonment from the customer.
Cryptocurrency payments are hugely popular for online casinos, too. Consider setting up a crypto or bitcoin payment gateway as well as credit card and bank transfer methods.
7. Not Having a Gaming License or Insurance
One of the most common mistakes that online casino owners make is not getting their business properly licensed or insured.
By having a valid gambling license, you can prove to customers that your business is legitimate and trustworthy. It also helps to protect against legal issues and possible fines from governing bodies.
Just like any business, you need to be licensed. Running a virtual casino requires even more licenses and registrations, but once completed can lead to a 6- or 7-figure business that runs itself. Make sure you have a solid business plan in place before applying for a license, otherwise you may get denied by your gambling jurisdiction.
In addition, it's important to have your online casino insured. This will protect you in case of any unexpected losses or incidents that may occur while customers are gambling on your site.
Having a valid license and insurance can go a long way in building trust with customers and giving them peace of mind when it comes to using your online casino.
8. Illegal Advertising
Advertising is an essential part of any online casino business. It's important to get the word out about your site and attract new customers. However, it's essential that you only use legal means of advertising. This means avoiding any practices that could be deemed as deceptive or misleading.
You should also be sure to comply with any local and national laws regarding online gambling. This includes avoiding advertising or displaying content that is likely to appeal to minors, as well as restricting marketing strategies and activities in certain countries or jurisdictions. And you don't want to support an online gaming addiction. Follow federal and local guidelines to the T and you'll find that creating an ad campaign within the legal limitations is doable and appealing.
Another factor that comes into play is your social media advertising and accounts. There are even more rules and regulations depending on the platform you want to create a community on, so pay attention there as well.
By adhering to all relevant laws and regulations, you can ensure that your marketing campaigns are both legal and effective.
9. Poor Customer Support
One of the most important aspects of running a successful online casino is providing excellent customer service. This means having knowledgeable staff on hand to help customers with any queries or issues they may have.
You should offer multiple methods for customers to get in touch, such as email, telephone and live chat. If you can provide 24/7 support, that's even better.
We also recommend offering a loyalty program or VIP scheme for customers who keep coming back to your casino. This could include rewards such as bonuses, free spins, or other special offers.
By providing great customer service and rewarding loyal customers, you can create an environment of trust and satisfaction for those playing on your online casino.
10. Slow Payouts
The worst mistake a casino owner can make is slow payouts. No player wants to wait weeks on end to receive the winnings in their bank account.
Make sure that you have multiple payment methods available and that your withdrawal times are quick and efficient. This will make customers more likely to stay loyal to your casino, rather than going elsewhere. You should also list your payout policies clearly on your site so customers know what to expect. Any additional charges or fees should be mentioned here as well.
By offering fast and reliable payouts, you can prove to customers that your casino is trustworthy and will take good care of them.
Don't make these common mistakes! Secure your business with DPN.
Overall, owning your own online casino requires a lot of hard work and dedication, but with the right strategies in place, it can be a very successful business. By avoiding these common mistakes, online casino owners can ensure that their casinos are successful and profitable.
DirectPayNet can help you avoid some of these mistakes by hooking you up with a payment processor and gateway that's fast, secure, and gets customers right back to your games. Plus, getting a merchant account through us means secure profits with no limits, no caps.